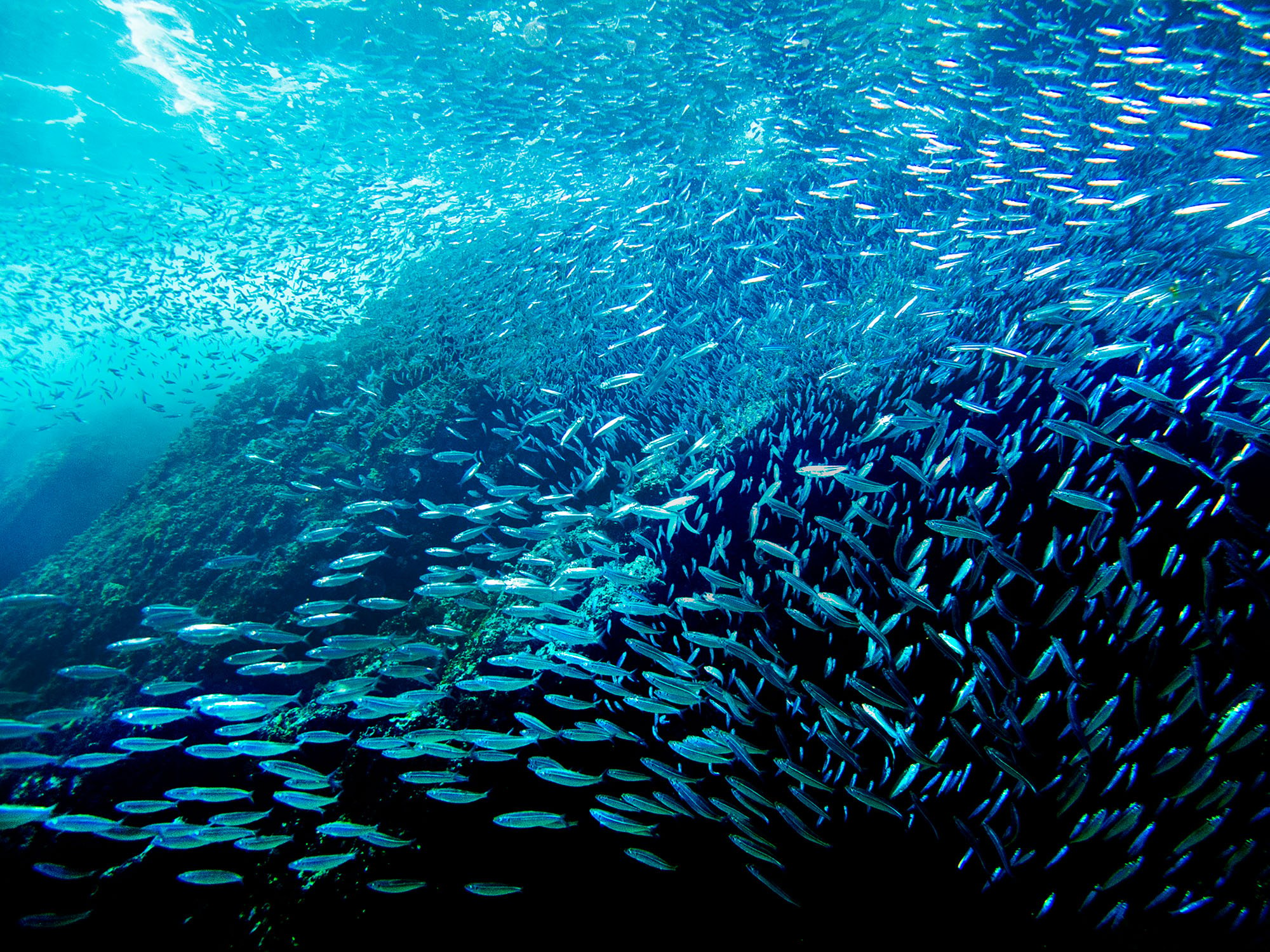 Sustainable Seafood Initiative
The welfare of billions of people and the stability of life on earth depend on healthy oceans. Overfishing has driven numerous species to extinction and ecosystems to the point of collapse. Shifting to plant-based, cultivated, and fermentation-derived seafood is the most tractable way to improve our oceans' health.
Stay in the loop
Sign up for one or all of our newsletters!
Why alternative seafood
GFI empowers innovators to create delicious, affordable plant-based, cultivated, and fermentation-derived proteins. We aim to make the sustainable choice the default choice. There is arguably no more urgent product category for this approach than seafood.
Seafood poses unique challenges for innovators, and our Sustainable Seafood Initiative provides targeted research and support to accelerate this sector. Read on to learn what factors we believe will make alternative seafood successful.
Independence from population & geographical constraints
Alternative seafood doesn't rely on wild population productivity or geographical considerations. Supply chains and raw materials for alternative proteins are significantly less constrained than conventional seafood supply chains, so plant-based and cultivated seafood can be produced consistently.
Manufacturing facilities for plant-based and cultivated seafood don't need to be located near sensitive, expensive, and overburdened coastal areas. Instead, they can be built where consumer demand is, creating good jobs anywhere.
Highly efficient inputs
We can make alternative seafood products from highly efficient protein sources, such as fungi, with the potential to use byproduct streams and residual biomass from other sources like feedstocks. Essentially, we can make more seafood with fewer natural resources and far less harm to our environment.
Reduced loss in supply chain
Plant-based products have a longer shelf life and don't need as much costly refrigerated transportation. They also provide an attractive opportunity for local production in landlocked areas.
Further, the production processes for both plant-based and cultivated seafood are more controllable and predictable. This allows for better real-time response to demand and for much more customized end products that precisely meet consumer needs. We can produce valuable cuts, product formats, and species of seafood products without generating low-value byproduct waste.
These benefits create an opportunity for plant-based and cultivated seafood to provide a healthier, ocean-friendly, and ultimately less expensive alternatives to conventional seafood.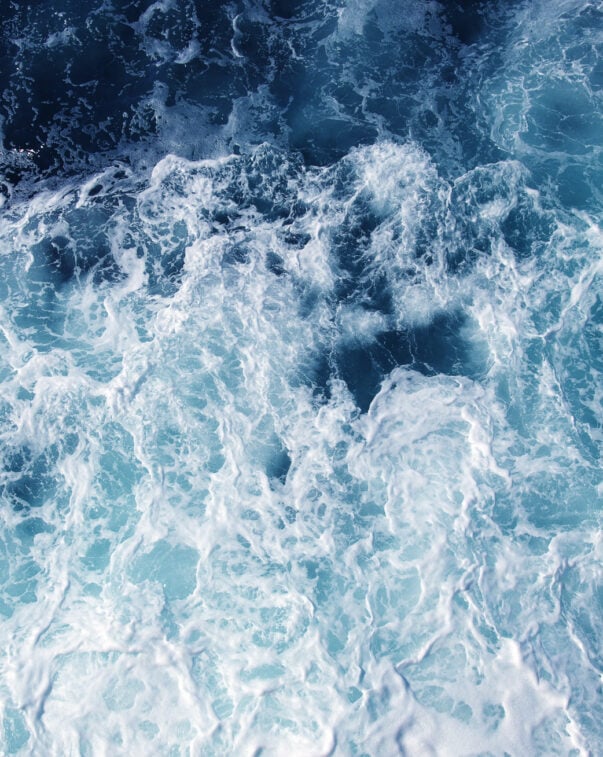 Resource
Action paper: An ocean of opportunity
This action paper explores alternative seafood's role in creating a sustainable, secure, and just food system.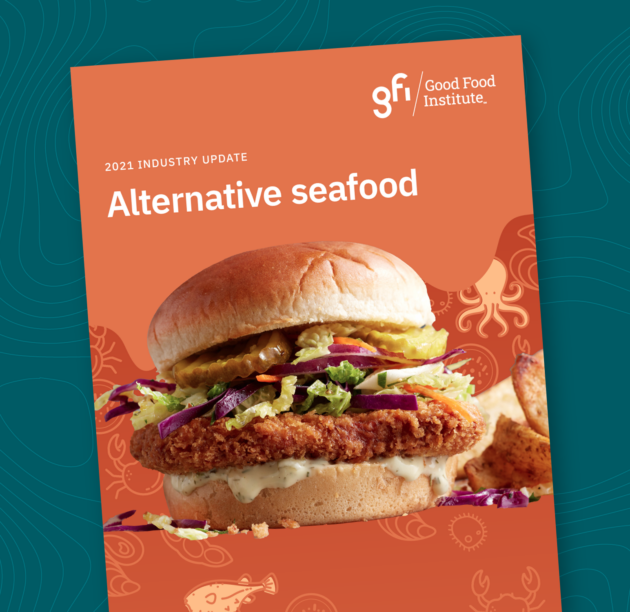 Resource
State of the Industry Report: Alternative seafood
Our report explores the global alternative seafood industry's commercial landscape and shares the latest on investments, sales data, and consumer insights.
Plant-based and cultivated seafood research
GFI's Sustainable Seafood Initiative is enabling high-impact research to address critical challenges facing the plant-based, cultivated, and fermentation-derived seafood sectors. These projects will greatly reduce the barrier to entry for new researchers and innovators.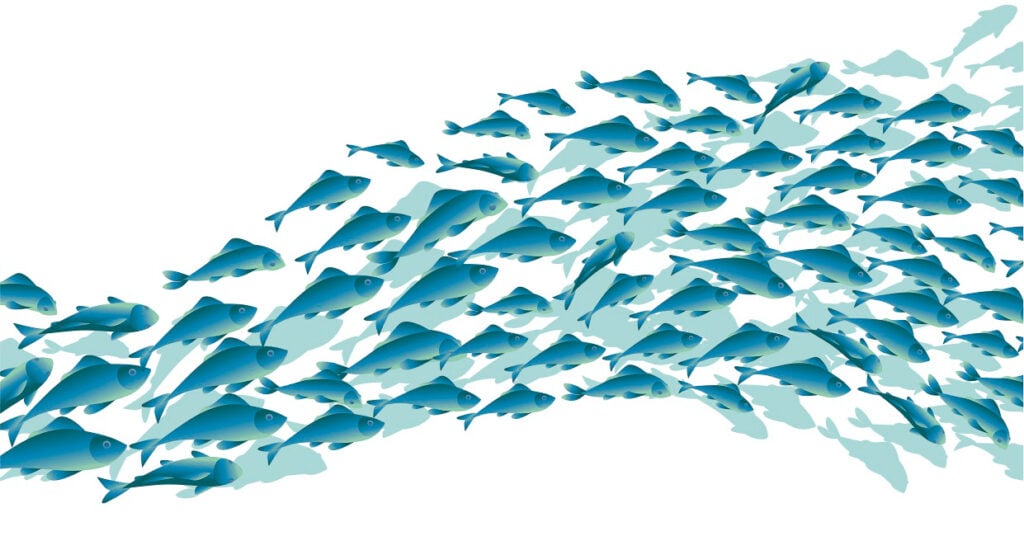 Aggregating seafood data
Explore our open-access tools for seafood data: the Phylogenetic Index of Seafood CharactEriStics (PISCES) and the Archetype Library for Alternative Seafood (ATLAS). These tools aggregate data characterizing the properties and impacts of conventionally-produced seafood in order to accelerate the development and commercialization of alternative seafood.
Characterization of seafood products
The research community urgently needs the parameters that define high-quality meat from a number of seafood-relevant species. A deep understanding of the molecular and structural signatures that define consumer experiences—like taste, aroma, and texture—is critical for developing alternative seafood products that replicate these sensory experiences. Nutritional, aesthetic, and processing qualities are also important for producing high-quality alternative seafood products.
GFI has worked to compile existing research in a user-friendly format with a tool called PISCES. This tool contains available research for over 200 marine species, including cell lines, curated research papers, genome sequences, taxonomies, nutrition profiles, and greenhouse gas footprints.
PISCES is integrated with our Archetype Library for Alternative Seafood (ATLAS) which presents data on an archetype-level to help users prioritize groups of species for alternative seafood based on environmental impact, human health, animal welfare, and market size.
We plan to expand PISCES to include new research and systematically characterize the structure, mechanical properties, and aroma of several common seafood species. With increasing access to data and connections across data modalities, researchers and innovators can accelerate the development and widespread commercial adoption of plant-based and cultivated seafood.
Learn more about our plans for this resource and contact us if you're interested in supporting this work.
---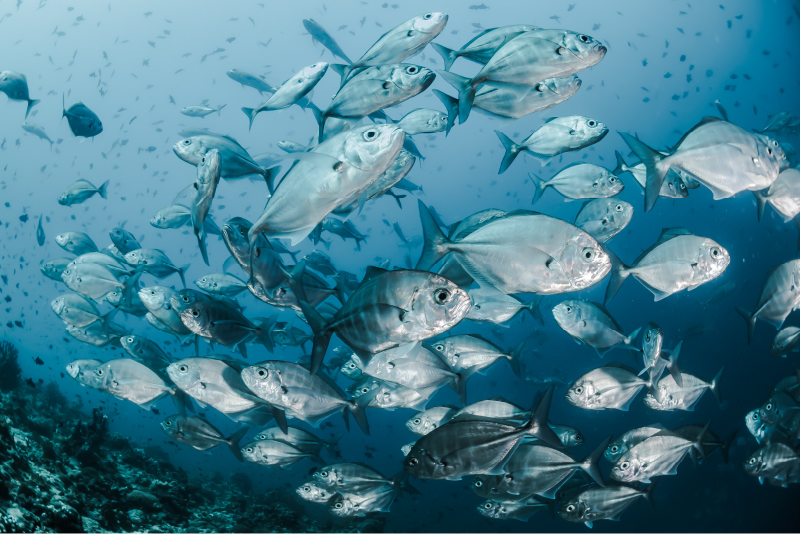 ---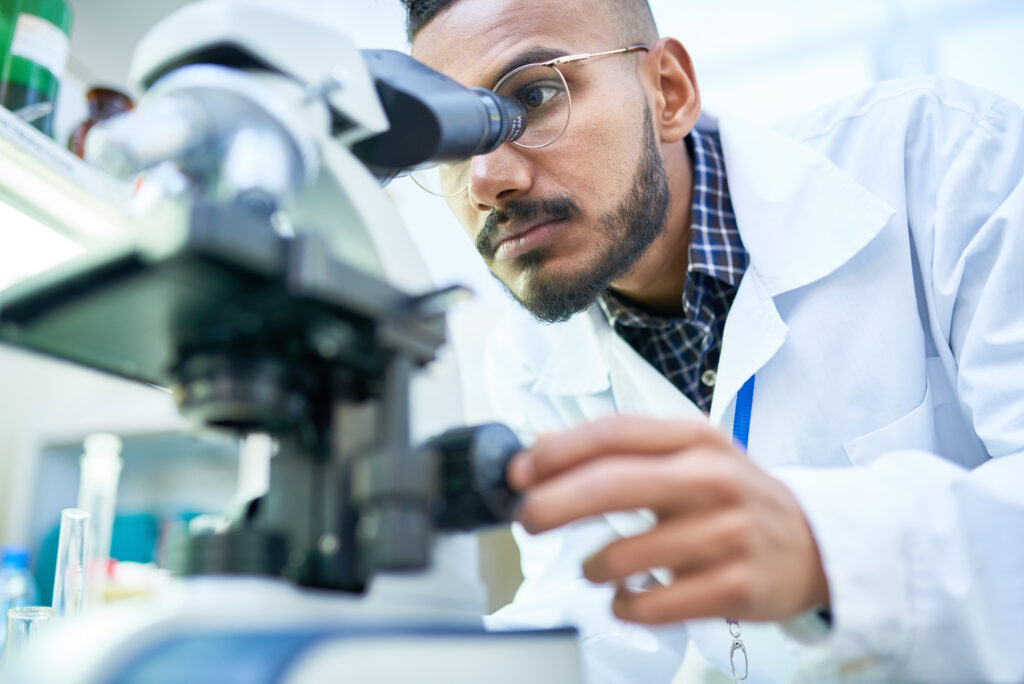 Join our research efforts
If you are a scientist interested in alternative seafood, we would love to explore ways to work together! Thanks to support from philanthropic partners, we may also be able to provide research funding, so if you have a great idea, please apply.
---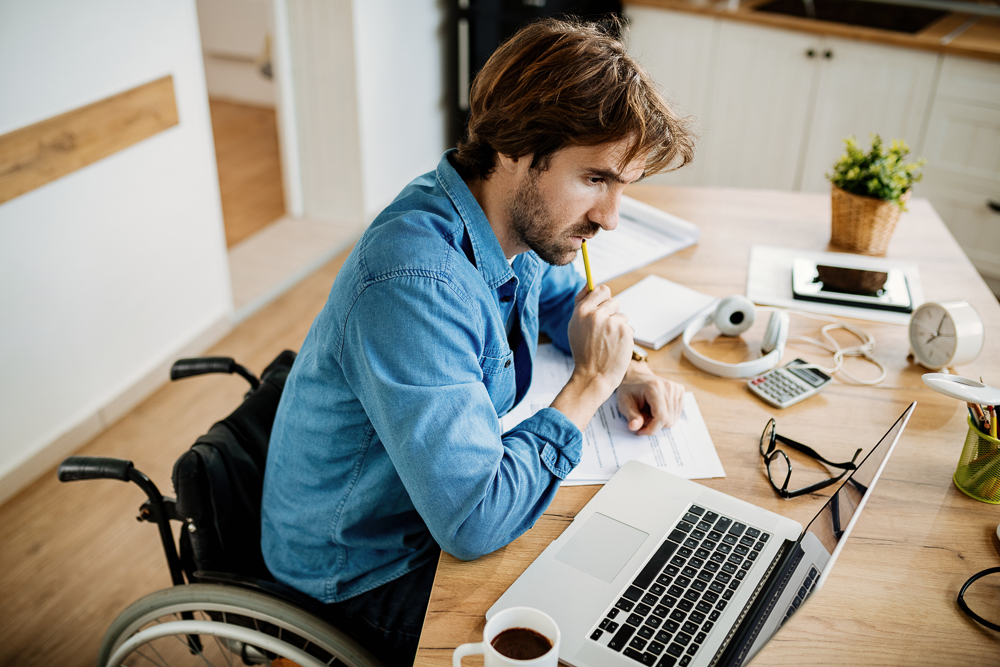 Help shape the direction of our research
If you've ever thought, "I wish GFI were supporting research into…" and it had anything to do with seafood, we'd like to hear from you!
The more our priorities can be shaped by the real challenges being faced by researchers and companies, the more of an impact we will have. Whether it's a specific technical approach you'd like to explore or something more outside the box, please don't hesitate to get in touch.
---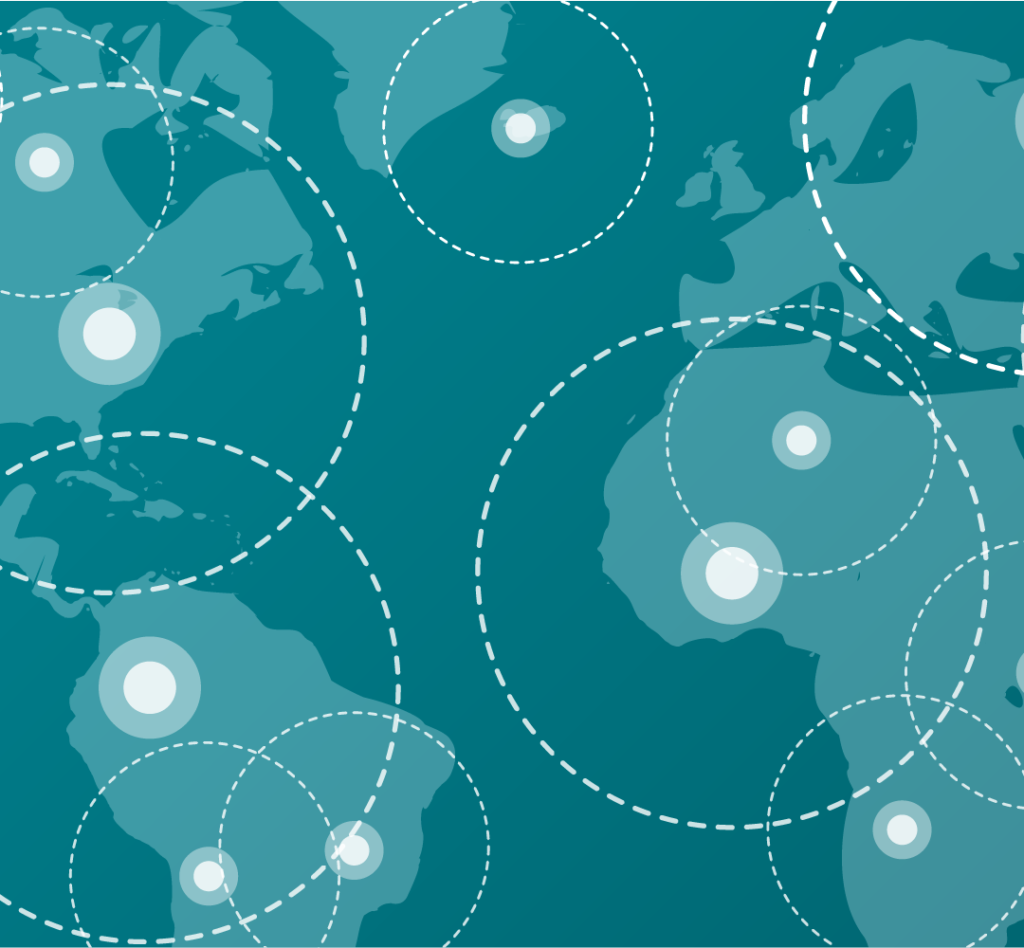 Join the GFIdeas Community
We're in this together. GFIdeas is our community of innovators who are advancing a healthy, sustainable, and just food system. Join GFIdeas to amplify your impact in the global good food system. Learn from an international business network of entrepreneurs and investors as you launch a startup and meet collaborators. Join GFIdeas to propel scientific innovation and explore the frontier of food technology.
The GFIdeas Community features a Slack channel dedicated to seafood. If you're interested in connecting with others in this space, we would love to hear from you!
Research ideas
We identify, prioritize, promote, and track the most promising solutions to accelerate the alternative protein industry. Tap into our solutions work to discover ideas for research projects, find inspiration for new commercial ventures and products, and explore ecosystem-level interventions to support the industry as a whole.
Connect with our experts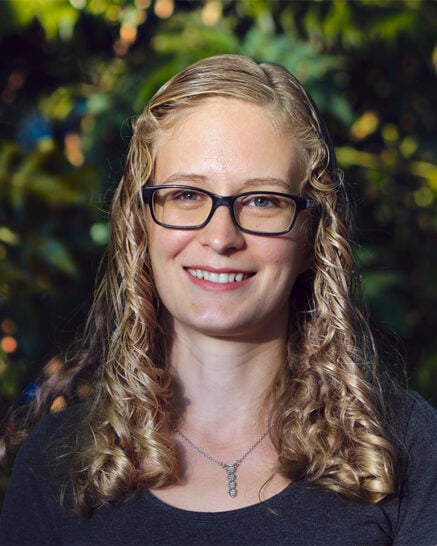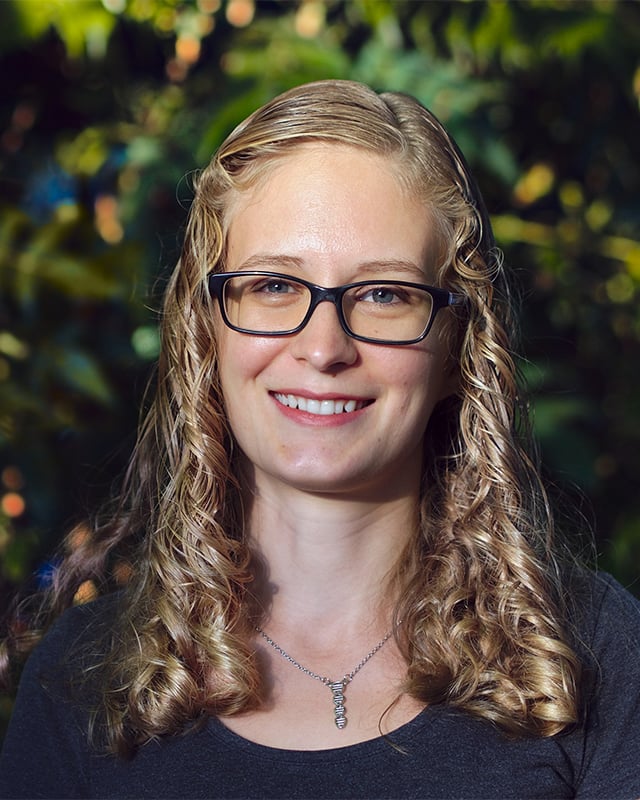 Claire Bomkamp, Ph.D.
LEAD SCIENTIST, CULTIVATED MEAT & SEAFOOD
Claire Bomkamp is focused on cultivated seafood and driving forward GFI's Sustainable Seafood Initiative.
Areas of expertise: the science and technology of cultivated seafood, cultivated seafood startups, research, and university programs, scaffolding, science communication, fish puns.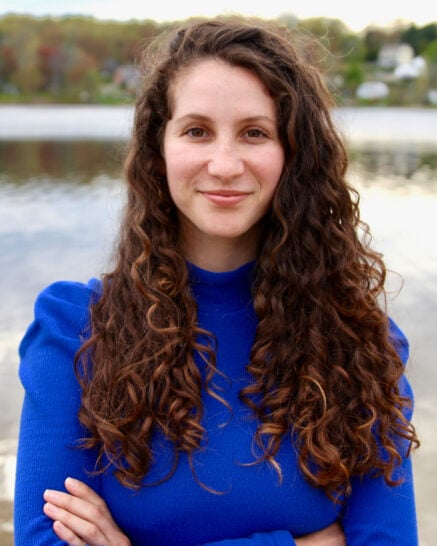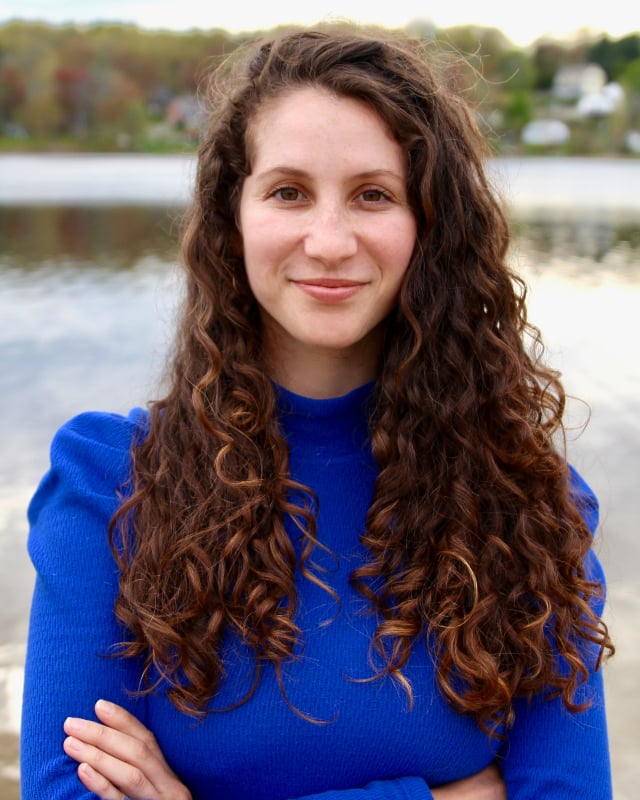 Marika Azoff
CORPORATE ENGAGEMENT LEAD – RETAIL AND FOOD SERVICE
Marika leads GFI's work with foodservice operators, retailers, and distributors to inspire and accelerate their shift toward alternative proteins.
Areas of expertise: foodservice, retail, distribution, alternative seafood, relationship development, public speaking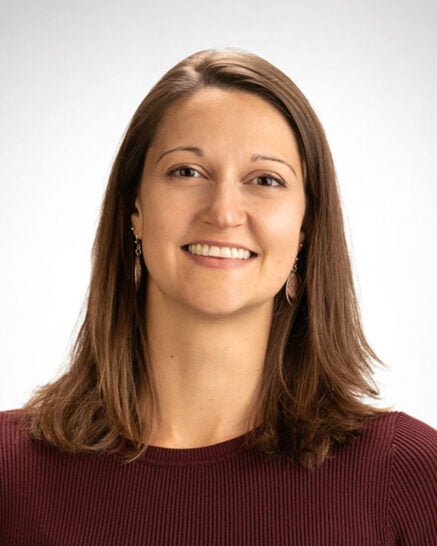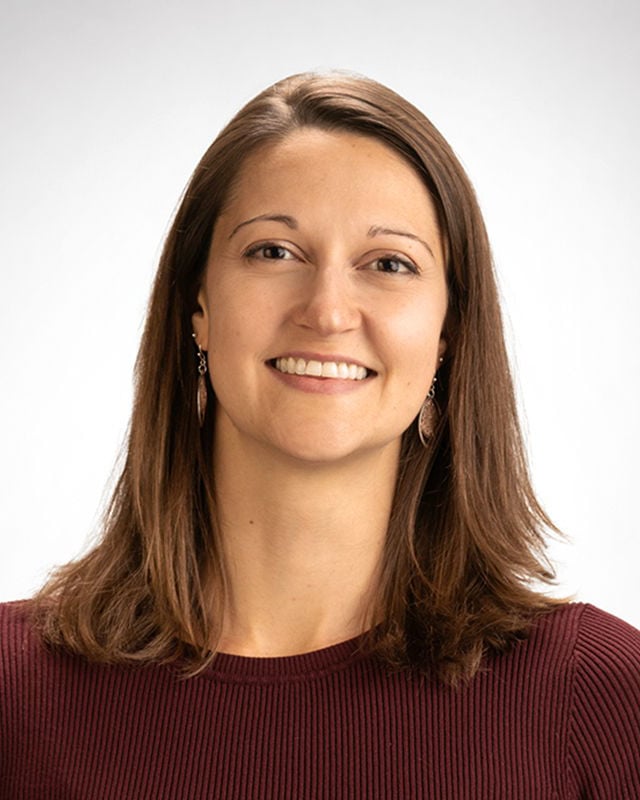 Liz Specht, Ph.D.
SENIOR VICE PRESIDENT, SCIENCE AND TECHNOLOGY
Liz Specht oversees GFI's Science and Technology department to build a roadmap for accelerating alternative protein research while empowering scientists to execute on this vision.
Areas of expertise: plant-based meat, fermentation, technical analyses, forecasting and modeling, synthetic biology, public speaking.