Alternative Proteins: State of Global Policy
As policymakers recognize the power of alternative proteins to protect their environments, boost their economies, and ensure their food security, governments have adopted a range of policies affecting the industry. This report summarizes the investments, support, and regulation enacted across the globe.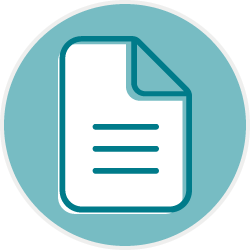 Access the full report
Executive summary
Governments are funding alternative proteins to bolster food security, mitigate climate impact, and strengthen their economies. Government support of open-access research not only addresses technological hurdles, but will also grow the sector through infrastructure projects, financial incentives for startups, and workforce development.
Through the end of 2021, all-time global public alternative protein R&D funding totals approximately $360 million. Government investments to support the alternative protein private sector, including from sovereign wealth funds, total approximately $353 million.
Israel, Singapore, Canada, and Europe are dedicating significant funds to the sector and planning for more.
The United States and China took significant steps in the last year to accelerate investment.
Denmark, Israel, Canada, Singapore, and likely China are leading the world in overall alternative protein R&D funding.
Denmark led the world with a $177 million investment in plant-based proteins in 2021 that will be distributed over nine years.
Israel has invested more than $20 million in alternative protein research, including $18 million for a cultivated meat research consortium.
Canada has invested over $30 million in plant protein research.
With significant support for infrastructure projects, R&D, and startup support, Singapore is one of the leading global investors in the sector.
While exact funding amounts in China are unknown, the Chinese government has expressed an intention to focus on alternative protein expansion as a major part of the nation's five-year agricultural plan.
Government investment in alternative proteins accelerated in 2021. More than a quarter of total global investment to date came in 2021.
In 2021, the U.S. Department of Agriculture awarded $10 million to establish a center for excellence in cellular agriculture to a consortium of universities researching cultivated meat.
More than a third of European grants were in 2021.

Canadian investment in plant-based research in 2021 comprises almost half of their all-time funding.
The governments of Singapore and Israel are the most vocal and active in their support for alternative proteins. The science and business development bodies of both governments have hosted events, sponsored science, published articles, and declared their support for alternative proteins as critical to their food security and climate goals. And both governments have significantly funded startups in alternative proteins directly.
Governments are simultaneously developing regulatory standards to ensure the safety of alternative proteins and labeling frameworks. By setting fair standards, governments can ensure that alternative proteins are safe for consumption and marketed to consumers responsibly without imposing unnecessary costs on producers or consumers.
Singapore is the only country in the world to have approved the sale of cultivated meat products—GOOD Meat cultivated chicken nuggets and breasts.
Many governments, including Japan, Australia, and the United States, are gathering information to inform their regulatory approval processes for cultivated meat. The U.S. Department of Agriculture announced that current safety protocols are "sufficient to ensure the safety of products cultured from the cells of livestock and poultry," and no further safety regulations are required.
The Codex Alimentarius ("Food Code") Commission—a global body that sets guidelines, standards, and codes of practice to protect consumers and ensure fair trade—began to consider ways to harmonize regulations globally.
Attempts to censor labels on alternative protein products by, for example, banning the use of meat terms on plant-based or cultivated meat slowed in 2021 but saw an upswing in 2022. Previously, they failed to pass (in Europe and some U.S. states), were overturned (in other U.S. states), or were preemptively blocked (in Japan). However, labeling restrictions on alternative meat or dairy products are in place in India, Europe, and several states in the United States.
Introduction
Governments worldwide are grappling with how to feed growing populations and keep their economies strong in the face of fragile supply chains, intensifying climate events, and the looming threat of future pandemics and antibiotic resistance. Current methods of meat production fuel these threats, and rising global demand will exacerbate them (the UN predicts that global meat production will double by 2050). Shifting from making meat conventionally to making meat from plants or cultivating it from cells (together "alternative proteins") can solve or significantly ameliorate these external costs of conventional meat production.
Alternative proteins are good for the environment
Alternative protein facilities at scale will allow producers to switch quickly between different kinds of meat (e.g., chicken or beef) to respond to consumer preferences. And because alternative protein production does not rely on the long planning timelines of conventional animal farming and the concomitant production of less valuable animal parts, alternative protein is inherently less wasteful and more efficient to produce, creating more resilient and efficient supply chains. Alternative proteins also require fewer inputs, such as significantly less water and land, and generate lower greenhouse gas emissions than their conventional counterparts. According to the United Nations Environment Programme, increasing meat consumption and intensification of animal agriculture are two of the seven most likely causes of the next pandemic.
Alternative proteins are good for the economy
By creating opportunities for new crop inputs, manufacturing equipment, engineering facilities, products, and marketing, the alternative protein industry will grow economies and create jobs. A study funded by ClimateWorks Foundation and the UK's Foreign, Commonwealth and Development Office predicts that alternative proteins will add $1.1 trillion to the global economy and create 9.8 million good-paying jobs by 2050.
Savvy governments are recognizing these advantages and investing in alternative proteins to meet national policy goals, often as part of existing programs on engineering, agricultural innovation, climate science, and economic development. Only five years ago, public funding for alternative protein R&D was close to zero. Today, the total exceeds $300 million from more than a dozen countries, plus additional hundreds of millions of dollars in government investments in and incentives for alternative protein companies.
The economic benefits of alternative proteins will primarily accrue to the countries that accelerate progress by investing in research and development, providing financial incentives for innovation, and creating clear, efficient regulatory frameworks. This first-ever State of Global Policy Report showcases the countries that are positioning themselves to become the economic powerhouses of a trillion-dollar global industry.
"We're going to see these technologies go to places around the world that are more conducive to their development."
Sonny Perdue, former U.S. Secretary of Agriculture, explaining why the the U.S. government should prioritize strong alternative protein policies
Countries emerging as alternative protein leaders
Singapore and Israel are leading the pack
Singapore is the only country in the world to have approved the sale of a cultivated meat product, GOOD Meat cultivated chicken, which has been served at select restaurants and eateries there since December 2020. The government has hosted events, sponsored science, funded startups, published articles, and publicly declared their support for alternative proteins as critical to their food security and climate goals.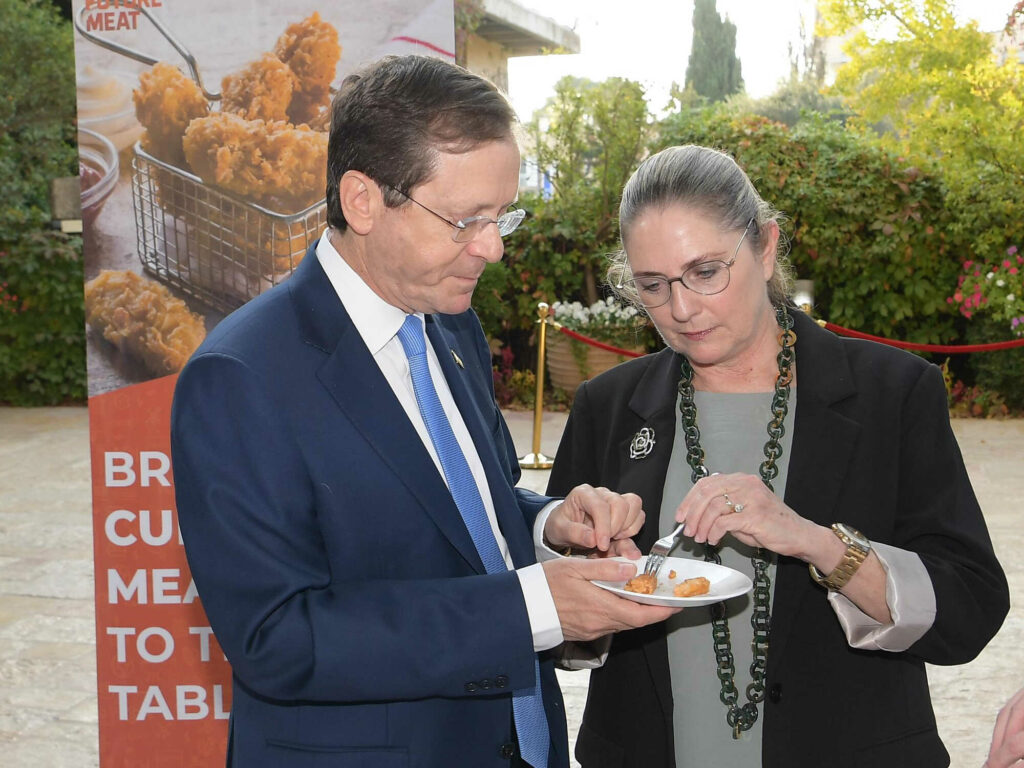 Israel is an undisputed global force in alternative meat. The nation's leaders have been publicly outspoken about support for the sector and have invested $18 million in a cultivated meat research consortium. The Israeli government has also funded startups, built pilot plants, and taken steps to ensure a robust regulatory framework. In recent years, Israel's Prime Minister and President were the first heads of state and government in the world to taste cultivated meat.
Denmark and Canada are leaning into plant-based
Denmark led the world with a $177 million investment in plant-based proteins in 2021 that will be distributed over nine years. Minister of Food and Agriculture Rasmus Prehn said that he would like Denmark to become an "absolute world leader" in plant-based foods in the coming years. Canada has invested over $30 million in plant protein research and nearly $100 million in infrastructure dedicated to plant proteins.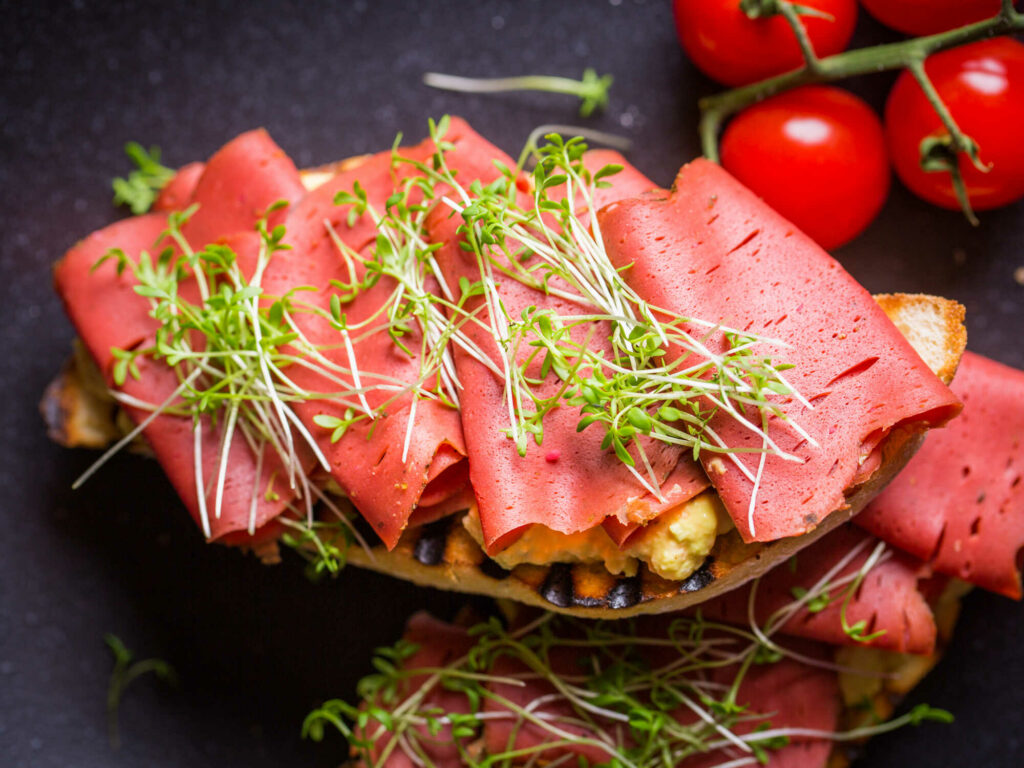 Qatar is providing infrastructure and capital investments
Qatar's sovereign wealth fund, the Qatar Investment Authority, led a $200 million investment round for leading plant-based egg and cultivated meat company Eat Just. Doha Venture Capital, a state-backed investment fund, and the Qatar Free Zones Authority, an independent authority that oversees and regulates the country's free zones, announced plans to construct a $200-million Eat Just cultivated meat production facility in Doha.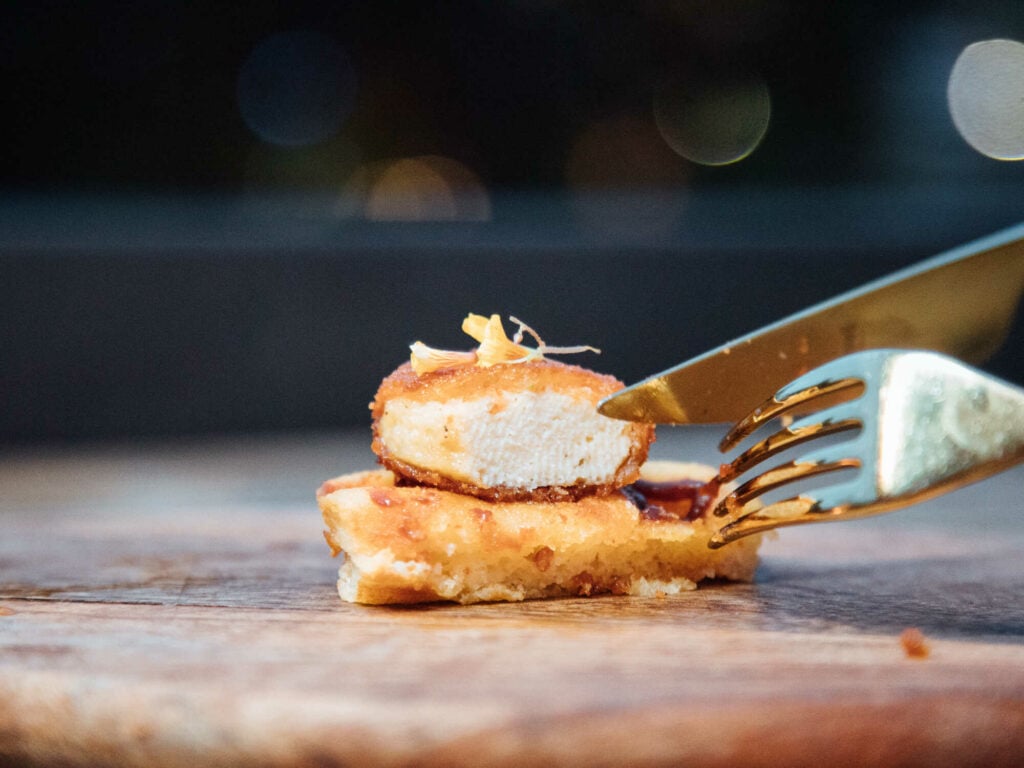 China and the United States are up and coming
The Chinese government has indicated a strong interest in the alternative protein sector and shows signs of accelerating involvement. The United States took the first steps toward substantial public investment in alternative proteins by awarding $10 million to a consortium of universities led by Tufts University and Virginia Tech to study cultivated meat and allocating nearly $5 million in agricultural appropriations to alternative protein science. Both the federal and state governments are poised to invest more in future years.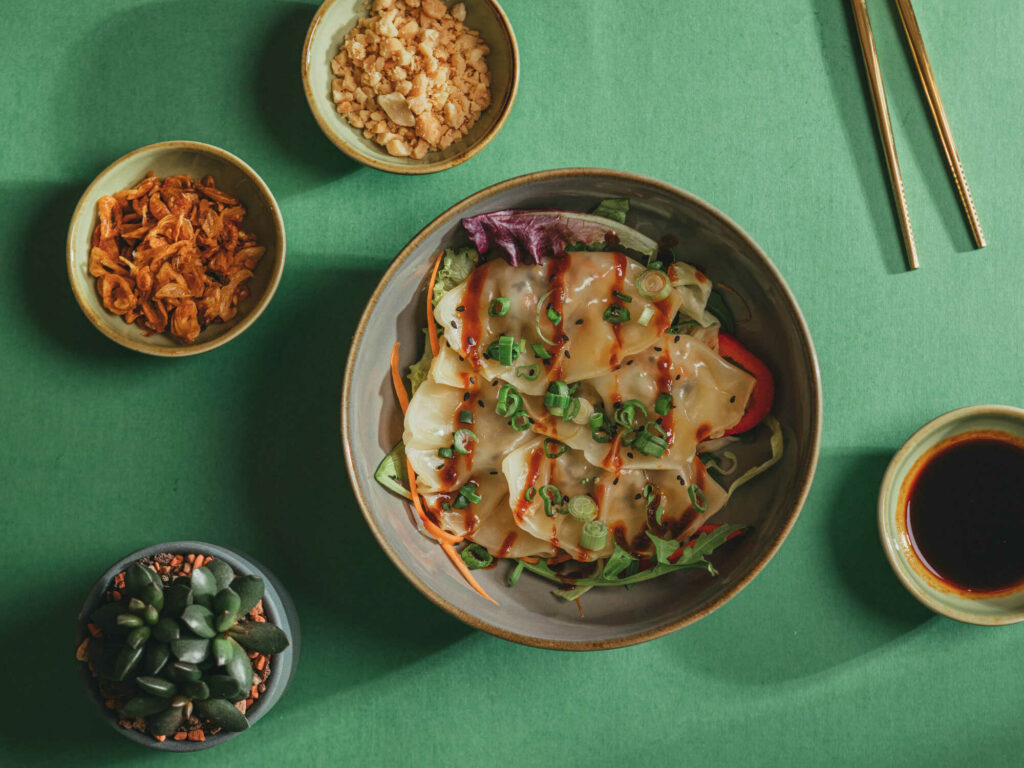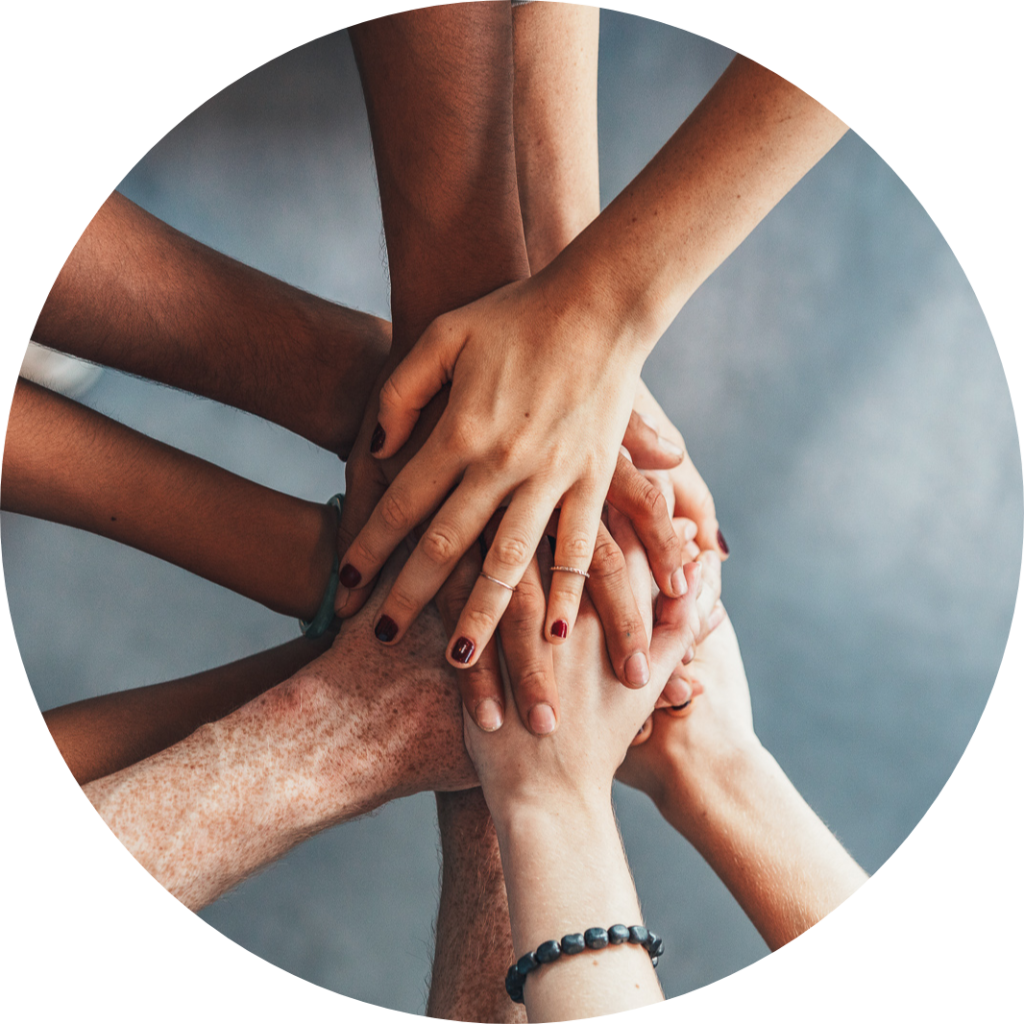 Support our work
Our alternative protein research, insights, and advocacy are made possible thanks to our generous, global family of donors. Philanthropic support is vital to our mission. Connect with us today to discuss how you can help fuel this transformative work.
Check out related resources