Let's solve it together: preserving our world's oceans and waterways with the help of alternative seafood
GFI's Senior Corporate Engagement Specialist reflects on a conversation with chef and owner of Fishtown Seafood and the future of alternative seafood.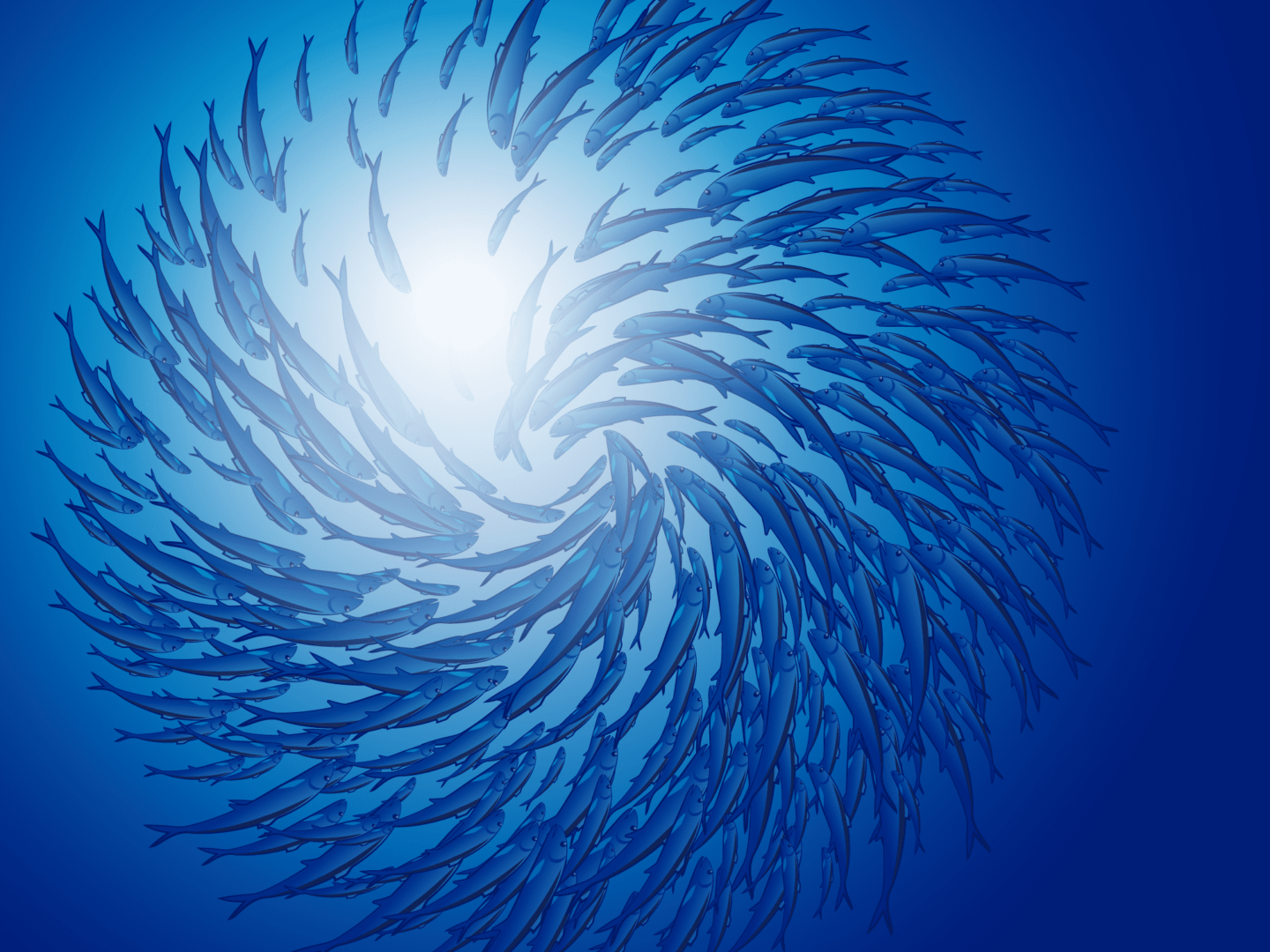 Bryan Szeliga is not your typical chef
It's not every day that you meet a trained chef who, after a career working in fine dining, opens his own sustainable seafood shop that sells plant-based seafood alongside conventional seafood.
I learned more about Bryan Szeliga and his unique background last summer when a few of my GFI colleagues and I visited his store, Fishtown Seafood. We spent the day discussing plant-based seafood and preparing—rather, watching Bryan prepare–a delicious plant-based tuna salad.
GFI works with multinational conventional seafood companies, retailers and foodservice companies, but this was the first oppor-tuna-ty we've had to sit down with a trained chef and seafood expert and we were eager to hear Bryan's impression of the industry.
Bryan's interest in sustainable seafood stems from his passion for environmental conservation and sustainability
He grew up fly fishing in Colorado before moving to Portland to attend culinary school. While working for James Beard Award-winning chefs, he reconnected with an old friend who introduced him to the world of sustainable seafood—a world he learned was significantly different from the articles he had read and the practices he had learned in kitchens.
One example of this disconnect is the blurred lines between wild-caught and farm-raised seafood. Over five billion hatchery salmon are released into global waterways every year. These salmon are bred, born, and raised similarly to how farm-raised salmon are raised. The hatchery salmon are released into rivers and, when caught, they're labeled and sold to consumers as wild salmon. This can be misleading to consumers who think they're buying one product, only to receive something different. Moreover, there is evidence that hatchery salmon can cause harm to wild salmon populations.
Bryan places great importance on consumer education and transparency. As a small business owner with robust sourcing guidelines, he engages in meaningful and informed discussions with consumers about all of the products in his store. Bryan can speak to the qualities and benefits of plant-based seafood and share preparation suggestions with consumers, thus helping to promote and increase awareness of and affinity for these products.
Driven by his passion for bringing fresh, low-carbon-footprint food to consumers, Bryan has dedicated much of his career to refining his definition of sustainable seafood—a definition that now includes plant-based seafood and seaweed.
During my conversation with Bryan, I wanted to hear an honest opinion of the plant-based products on the market from a trained chef. Our conversation is summarized here.
How do the products compare to their conventional counterparts?
In Bryan's opinion, certain plant-based seafood products have a similar taste to their conventional counterparts, while others have a distinctive taste. While some consumers may prefer an exact replica of traditional seafood, other low-quality seafood products like fish sticks should not be mimicked by plant-based seafood manufacturers. This presents an opportunity for plant-based products to taste better than their conventional counterparts.
What are the most important attributes of plant-based seafood?
While taste and price are important factors, a product's texture is the most important attribute of plant-based seafood, according to Bryan. Due to the large range in quality of conventional seafood, he doesn't believe that most consumers actually know what seafood is supposed to taste like. While flavor can be altered with sauces and seasoning, texture can't be.
What are some of the biggest opportunities for growth?
Bryan believes that the high cost of plant-based seafood is one of the leading barriers to its consumption. While Bryan acknowledges his lack of knowledge about the costs associated with plant-based seafood manufacturing, he believes many plant-based seafood products are prohibitively expensive. Premium prices make product trials more difficult and limit the market to consumers who are already "sold" on the merits of plant-based seafood.
How is plant-based seafood performing at Fishtown Seafood?
At the time of our interview, Bryan had dedicated 20 percent of his freezer space to plant-based seafood, despite far less than 20 percent of his revenue coming from plant-based seafood. He believes that price plays a large role in this, and is dedicated to continuing to educate consumers about the benefits of plant-based seafood.
Let's protect our lands and waters together
Bryan is steadfast in his commitment to supporting plant-based seafood. As a small business owner, he recognizes that by carrying these products, he can appeal to a growing consumer base. He is confident that with the development of more affordable plant-based seafood products that possess good flavor and texture, these items will become a regular part of consumers' diets, and the industry will grow beyond its current market.
Bryan's sentiments echo GFI's in both our optimism for this growing industry and the acknowledgment that success is not inevitable. The taste, texture, and price barriers must be surmounted before plant-based seafood can effectively compete with conventional seafood.
It is imperative that we urgently address these challenges to preserve the health of our freshwater and marine environments. Global demand for seafood is projected to grow by about 30 percent between 2010 and 2030. To meet this demand, the majority of growth will need to come from aquaculture, as global fishery yield has been stagnant for decades, with a slight decline of around one percent per year since its peak in 1996. One-third of all fish stocks are being depleted faster than they can replenish, and another 60 percent of stocks are already fished at the maximum sustainable level.
Alternative seafood is the future of sustainable seafood. To scale this industry, we need innovators and champions across sectors and cause areas—particularly climate, biodiversity, public health, and food security—to embrace and prioritize alternative proteins as a vital component of their work.
Learn more about this developing industry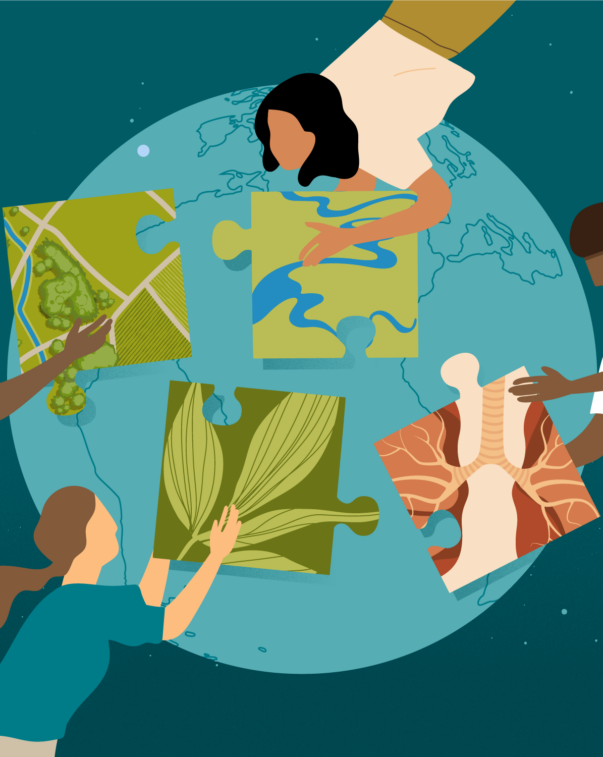 Let's solve it together
Together, we can reduce emissions, free up massive amounts of land and water, protect global health, feed more people with fewer resources, and create a more sustainable, secure, and just food system.