Navigating uncharted waters: mapping the future of cultivated seafood
Scaling the cultivated fish industry remains challenging. GFI is collaborating with researchers to address that.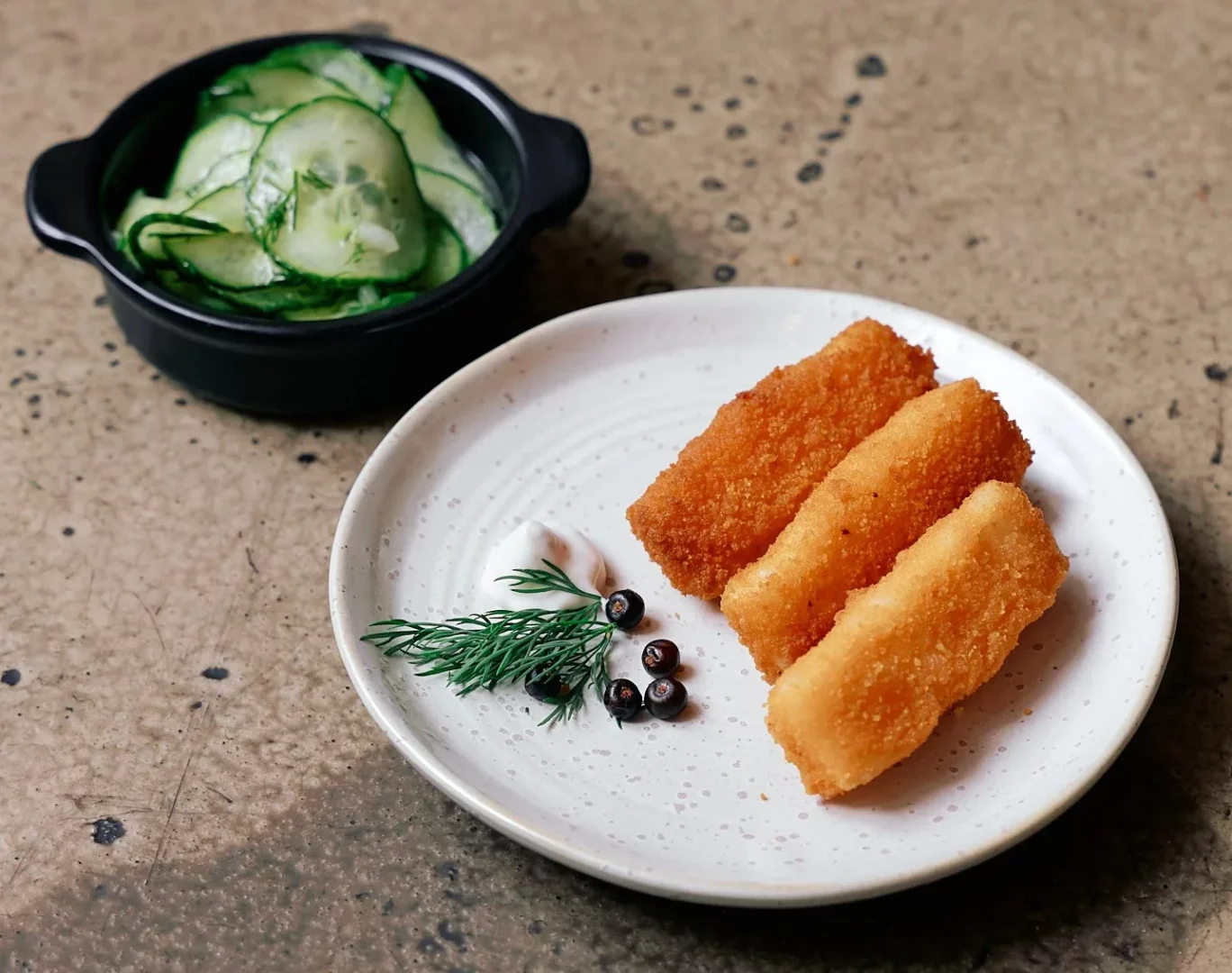 Photo credit: Bluu Seafood
Not too long ago, cultivated seafood was a little more than an idea
Within the past few years, we've seen everything from academics beginning new research projects, to the founding of new companies, to the publication of several key papers describing advances in areas such as cell line development, media, and scaffolding, to delicious-looking new product prototypes.
Even so, the task of culturing fish cells remains challenging. Only a few cell lines are available, media formulations and culture conditions are generally not well optimized, and cells often take too long to grow. Researchers spend more time troubleshooting these issues, which means they have less time to focus on questions like how to build scalable and cost-effective bioprocesses and how culture conditions impact the taste and texture of the final product.
Earlier this year, we invited a group of researchers to discuss these challenges in a virtual workshop. We didn't just want to talk about how hard growing fish cells can be—we had three specific goals to accomplish:
Inform and build GFI's internal strategy for supporting the industry in addressing the challenges
Facilitate new research collaborations
Support and inspire people to develop their ideas for implementing solutions to cultivated seafood challenges
In total, 91 academic and industry scientists attended the workshop
You can read more about the workshop outcomes in our report, but here's a quick summary of the key themes that came out of those discussions:
Research tools: Access to research tools (e.g., antibodies, annotated genome sequences) is an even bigger constraint than we thought. Addressing this won't require new technical insights, but will require funding and coordination.
Interdependent challenges: While the field faces many challenges, these challenges are tightly interrelated. For example, the lack of appropriate cell lines is an obstacle to media development, and the lack of optimized media formulations is a barrier to cell line development.
Basic biology: Our limited understanding of the basic biology of fish presents challenges to cell line development, media optimization, and efforts focused on transdifferentiation.
Funding and collaboration: Perhaps unsurprisingly, funding for research—especially broadly-applicable, open-access research—is one of the biggest bottlenecks to success. Participants from both academia and industry expressed a strong desire for more collaboration and information sharing within the field of cultivated fish. This includes setting up the right networking channels that both partners can easily identify to engage with each other, whether through organized events or ad hoc communication.
Collaboration breeds innovation
The workshop generated a huge volume of insights and suggestions, and we have been working since then to turn those insights into action. As part of a post-event survey, we presented workshop attendees with a list of possible activities GFI could focus on and asked them which they would find most impactful.
Here are the top-ranked options based on the percentage of respondents indicating importance, along with some concrete steps we've taken since and some things we have coming up:
Charting a course for the future of cultivated seafood
It's no secret that cultivating seafood from cells at the scales needed to have a real impact is a big challenge. However, it's clear to us at GFI that the community that has sprung up around this idea is up to that challenge!
This is a global group of collaborative, compassionate, smart, curious, and motivated people who approach big problems by looking for creative solutions. We don't know yet what all those solutions will be, but we're figuring it out together.
We're optimistic about our ability to work together to reach the future we want—where we can ensure everyone has access to fresh, healthy, and tasty seafood without compromising the biodiversity of our oceans.