Seizing the moment: The 10-point story of alternative proteins not being told
Headlines focused on short-term struggles reveal a major blindspot—scientists, policymakers, and industry innovators around the world are making real, on-the-ground progress on bringing delicious, affordable alternative proteins to more plates.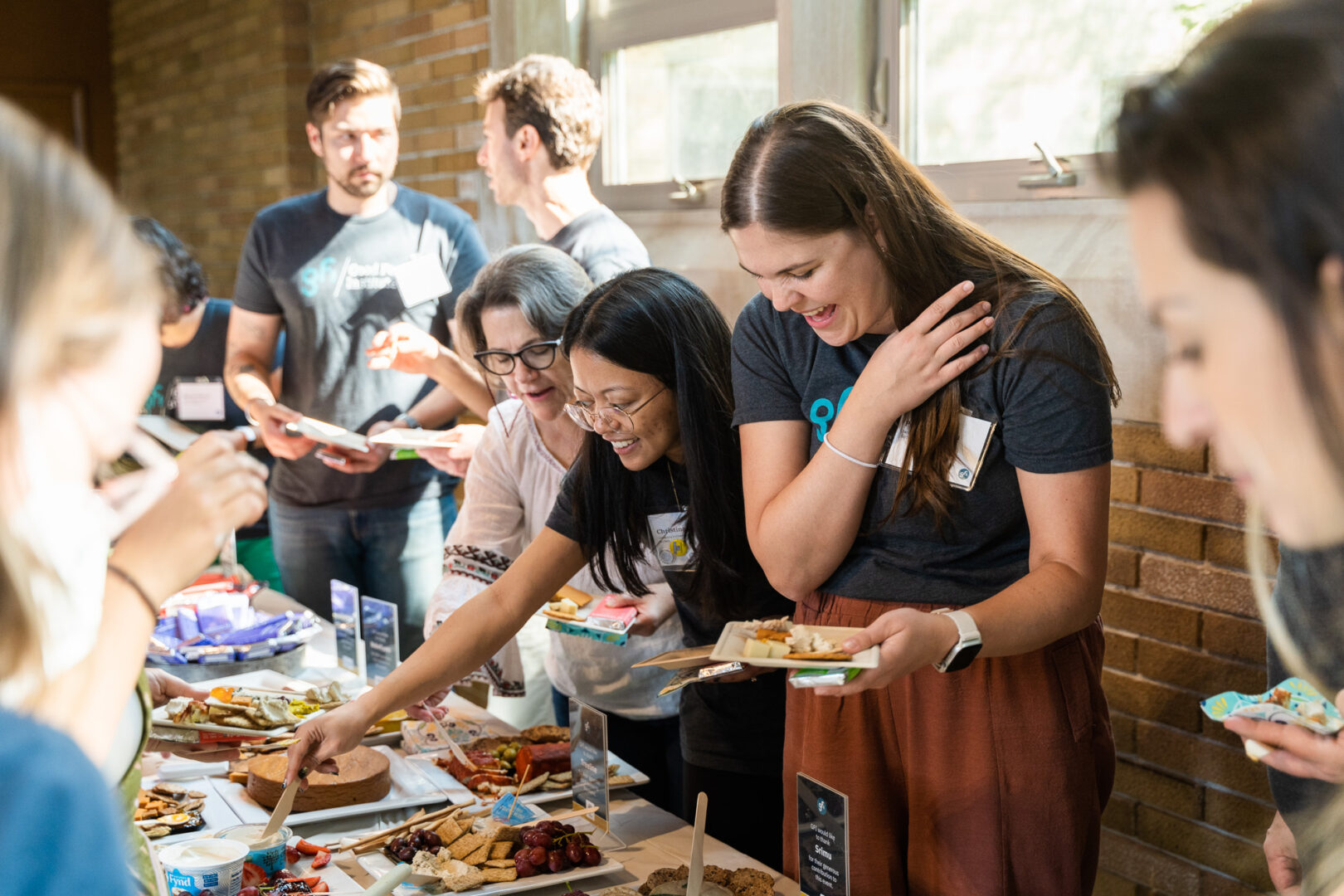 Digging deeper into alternative proteins shows a highly motivated ecosystem just getting started
Year-over-year sales and investment numbers for the food industry have experienced short-term volatility over the past few years, leading some to characterize alternative proteins as a blip or bubble. Is that the whole story of this extraordinary, made-for-this-moment field?
Not by a long shot.
Our latest State of the Industry Reports look below the surface to reveal the narrative behind the numbers and the real-world, hard-earned progress happening across alternative protein science, policy, and private sector realms. What's actually taking place in research labs, farm fields, startup spaces, board rooms, manufacturing facilities, government offices, and communities large and small show us a different, more dynamic picture of the alternative protein industry than the sliver we see in snapshot stories and headlines.
In many ways, these reports double as an annual archive of sorts, documenting for future generations what humans actually got done at this critical moment in time when faced with the knowledge that transforming food and agriculture—specifically meat, seafood, eggs, and dairy—is key to solving some of the biggest challenges of our time: climate, biodiversity, food security, and global health.
This year's reports shine a light on the brilliant, big-thinking, brick-by-brick people and places seizing the moment to scale up solutions, overcome obstacles, and transform our food system for the better.
Keep the long view in sight, help get more hands on deck, and believe change is possible
This fascinating, fast-moving field is just getting started. Counting it out because it's facing challenges and hitting roadblocks is akin to dismissing any other transformative innovation in its early days. Navigating and building the path to scale and adoption will take years. When we peek below the surface, and when we consider the multitude of advantages held by the status quo, the brick-by-brick progress happening is beyond impressive and inspiring. This is what change looks like.
Across sectors and regions, there is a growing understanding of the importance of finding viable alternatives to industrial animal agriculture. A global protein transformation, however, will require strong, system-wide participation and persistence. It will require policymakers, governments, companies, investors, entrepreneurs, scientists, students, nonprofits, philanthropists, consumers, farmers, and other frontline food system workers to see themselves in the world-changing work ahead.
Alongside other advances and innovations, alternative proteins can help write the next chapter for food and agriculture around the world, and usher in a far more sustainable, secure, and just food future. Believe it.
GFI at work
This year's State of the Industry Reports were produced by a global cohort of GFI colleagues who brought incredibly deep subject matter expertise, regional insights and analysis, a critical lens, and a disciplined sense of responsibility and accountability to this work. Since 2019, this signature series of annual reports have been referenced and cited by government agencies, policymakers, industry executives, investors, researchers, and journalists around the world, helping elevate the entire field of alternative proteins.
All of our work—including this series—is only possible because of our generous donors who join us in relentlessly believing change is possible. While there are more alternative protein products available than ever before, breaking through to compete with conventional products is not guaranteed. By equipping the field with in-depth data and insights, like those found throughout the State of the Industry Reports, as well as by advocating for increased government support for alternative proteins and advancing the science, we are ensuring that the sector can deliver on the promise of implementing improvements in taste and cost. This field still has miles to go to reach its full potential, but thanks to our global family of donors, we're in this for the long haul, knowing we can solve this together.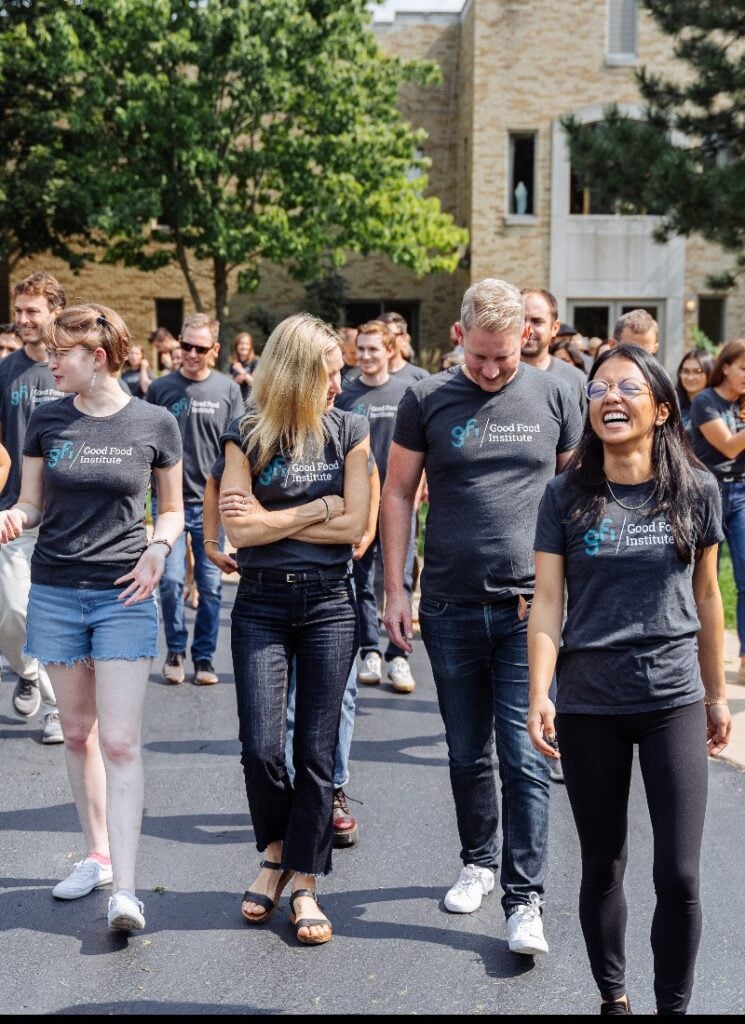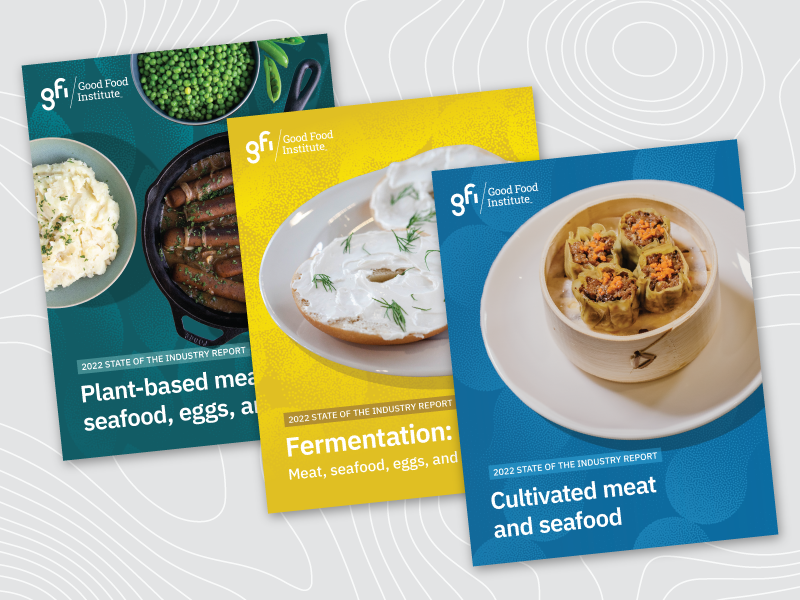 Explore our latest reports
Our State of the Industry reports offer a deep dive into the key technologies, business developments, and scientific advances that are propelling the industries for plant-based, cultivated, and fermentation-derived meat, eggs, and dairy.