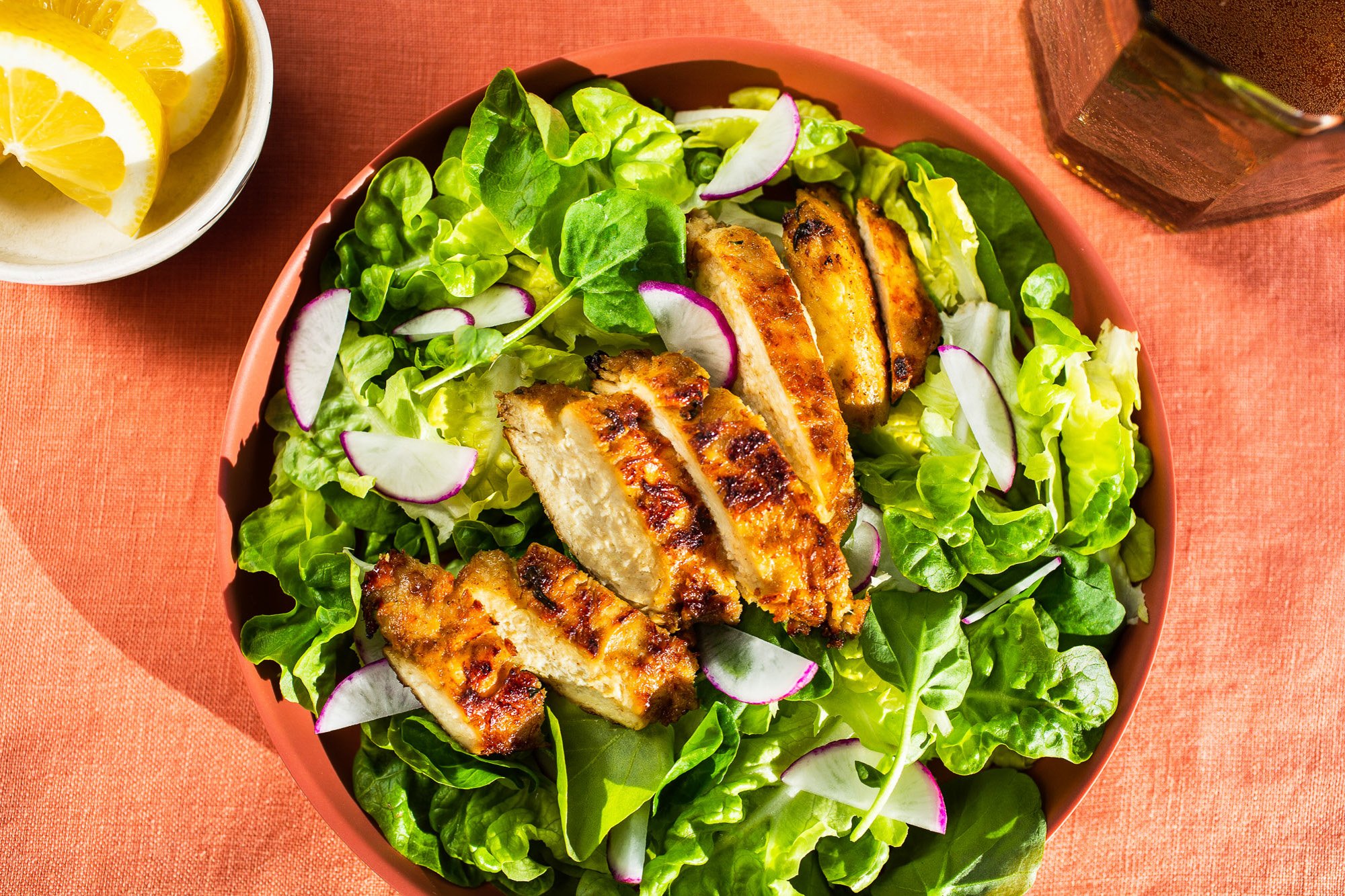 Historic FDA decision: Cultivated meat "greenlit" in U.S. pre-market review
GFI celebrates milestone FDA decision, which paves the way for consumers to purchase meat cultivated directly from animal cells in the U.S. for the very first time
WASHINGTON — Today, the U.S. Food and Drug Administration (FDA) has given the "green light" to a cultivated meat product as part of the agency's pre-market review process—paving the way for consumers to be able to access these products in U.S. restaurants and retail. UPSIDE Foods has successfully completed FDA's rigorous pre-market safety review for its cultivated chicken, demonstrating that it is as safe as conventional chicken. Rather than raising and farming an animal, UPSIDE Foods' chicken was cultivated directly from chicken cells, using a fraction of the land and water used in conventional meat production. 
With this news, UPSIDE Foods will now be able to move onto the standard process comparable to what conventional chicken products follow to ensure the safe production and handling of its chicken, including securing a U.S. Department of Agriculture grant of inspection. UPSIDE Foods' cultivated chicken is now closer than ever before to becoming available to meat-lovers who desire chicken made more sustainably.
The Good Food Institute (GFI)—the leading think tank accelerating cultivated meat and alternative protein innovation globally—celebrates today's historic announcement that signals the latest evolution in food and agriculture. Cultivated meat can enable the world to shift to a far more sustainable and secure food system. With global meat consumption projected to rise significantly by 2050, cultivated meat and other alternative proteins offer a scalable solution that can address climate change caused by global food production, reduce pandemic and antibiotic-resistance risks, feed more people with fewer resources, and free up lands and waters for restoration and recovery. 
The world's first regulatory approval of cultivated meat took place in Singapore in 2020 and products have been enjoyed by consumers there ever since. Cultivated meat products from several other cultivated meat companies are also reportedly in the pipeline for imminent FDA regulatory clearance.
What is cultivated meat?
Cultivated meat is essentially the same as the beef, pork, chicken, and fish we eat today but grown directly from animal cells. Using a similar process to the way we help plant cuttings to take root in a greenhouse, which provides warmth, fertile soil, water, and nutrients, cultivated meat is made by placing a small sample of animal cells in a cultivator—a nutrient-rich environment—that allows it to grow. The cultivator facilitates the same process that happens inside an animal by providing warmth and the basic elements needed to build muscle: water, proteins, carbohydrates, fats, vitamins, and minerals.
Why is cultivated meat important?
Cultivated meat represents a new era in food production that can feed a growing world safely—in a way that does not drive antimicrobial resistance, pandemic risk, food insecurity, or deforestation. When produced at scale using renewable energy, cultivated meat is projected to generate a fraction of the emissions and require a fraction of the land and water of conventional meat production. Meat made in this way could produce up to 92 percent less emissions, and use up to 95 percent less land and 78 percent less water when compared to conventional beef production. 
Bruce Friedrich, Good Food Institute president: "This is a critical milestone toward the future of food. Cultivated meat will soon be available to consumers in the U.S. who desire their favorite foods made more sustainably, with production requiring a fraction of the land and water of conventional meat when produced at scale. A shift toward cultivated meat has the potential to bring massive benefits for climate, food security, public health, biodiversity, and regional bio-economies that create new jobs and livelihoods. With a clear path to market and significantly more public investment in R&D and commercialization incentives, the dawning of cultivated meat gives our global food system much brighter days ahead."
Jessica Almy, Good Food Institute vice president of policy: "Today the United States reached a major milestone towards diversifying how meat is made. Cultivated meat is the latest example in decades of innovations to feed people here and abroad. With a growing global population and demand for meat on the rise, we need new methods of protein production that can meet the moment, able to withstand the increasing pressures of supply chain disruption, global conflict, and climate change.
We anticipate that the Food and Drug Administration's historic determination will accelerate research and development of cultivated meat, not only in the United States but globally, serving as an example for other governments around the world to follow as they develop their own cultivated meat regulations. The United States has the knowhow, the institutions, the resources, and the momentum to lead the way. Having such a prominent regulator move efficiently to "green light" UPSIDE Foods' cultivated chicken could have ripple effects throughout the world."
Prof. David Kaplan, Tufts University, who leads a team awarded $10MM from the USDA to establish the first-ever National Institute for Cellular Agriculture at Tufts University: "This is a very significant milestone for the field and the next step for technological and consumer impact. Not only does this provide a green light in terms of a regulatory path to follow for the field, but it also validates that the technology is safe for the public. From a scientific perspective, this should also give momentum to both academic and corporate efforts to continue to move the technology forward based on quality science to generate safe and healthy foods for consumers."
Press contact
Maia Keerie, The Good Food Institute, maiak@gfi.org
About the Good Food Institute
The Good Food Institute is a nonprofit think tank working to make the global food system better for the planet, people, and animals. Alongside scientists, businesses, and policymakers, GFI's teams focus on making plant-based and cultivated meat delicious, affordable, and accessible. Powered by philanthropy, GFI is an international network of organizations advancing alternative proteins as an essential solution needed to meet the world's climate, global health, food security, and biodiversity goals.
Since its inception, GFI has been laying the groundwork for cultivated meat to be granted regulatory clearance and enter the U.S. market and markets around the world. GFI advocates for fair public policy and public research funding for alternative proteins globally, which creates the regulatory and scientific foundation for many different companies to flourish. GFI's work with scientists, investor communities, policymakers, and companies across the supply chain, as well as its research grant program, is powered by a global community of donors. 
To learn more, please visit www.gfi.org.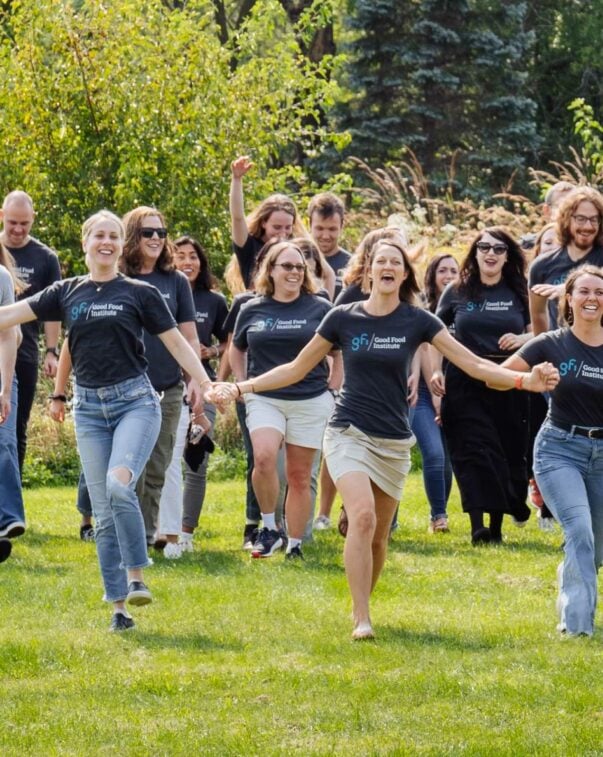 Resource
Monthly Highlights
Subscribe to a monthly report on GFI's work from the desk of CEO Bruce Friedrich.