Global perspectives: what do consumers think about alternative seafood around the world?
Comparing new consumer research from Japan, Thailand, Singapore, and South Korea to the U.S.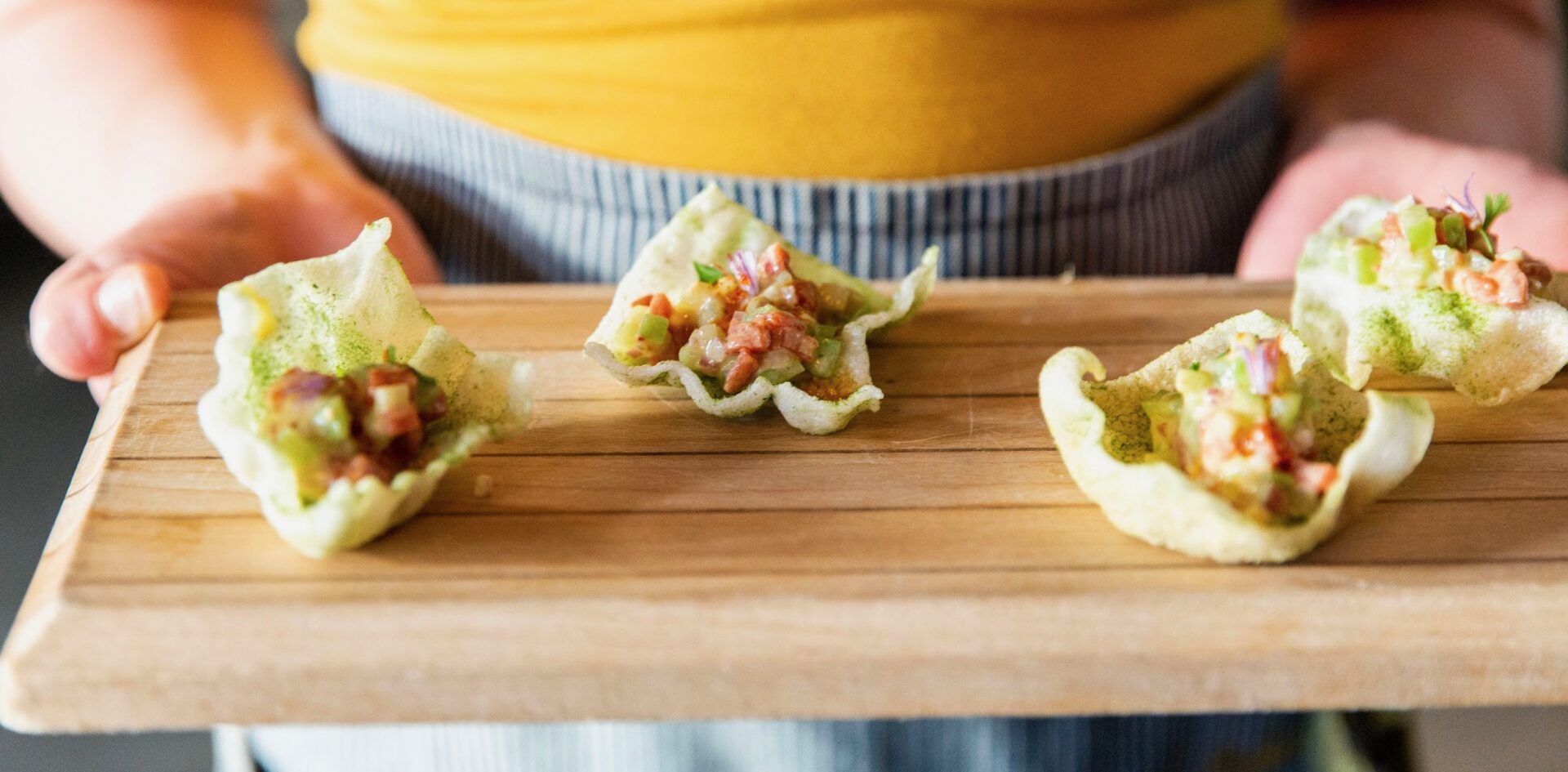 Alternative seafood consumer research
As the global demand for seafood increases, there is a pressing need for more sustainable and efficient forms of seafood production. Alternative seafood—a small but growing industry—has the potential to play a major role in satisfying global seafood demand if products can appeal to consumers' palates and wallets. To better understand consumer perceptions of alternative seafood, GFI has conducted consumer research in two global regions. The first study surveyed U.S. consumers in 2020. The second study, conducted in 2022, focused on Japan, Singapore, South Korea, and Thailand—four countries that are both high consumers of conventional seafood and regional hubs for food tech innovation.
When GFI's U.S. alternative seafood consumer research was published, less than 87 companies globally were developing alternative seafood.
Today, that number has jumped to more than 158 as manufacturers continue to embrace the many opportunities that alternative seafood presents. As the alternative seafood industry grows, startups and later-stage companies have their sights set on international expansion (notably, the vast majority of the world's conventional seafood is produced and consumed in Asia while the majority of alternative seafood is produced and consumed in the U.S. and Europe). By sharing research on each country's consumer needs, preferences, and motivations as they relate to choosing alternative seafood, we hope that manufacturers and other stakeholders will be able to assess how to create and market products with high consumer appeal.
"There is growing international alarm that consumer demand for seafood is outpacing aquatic species' ability to replenish themselves, thereby reducing biodiversity and threatening the viability of ocean habitats. Even as the world's appetite for protein continues to soar, worldwide per capita fish consumption is now projected to slow by 2030 as demand outpaces supply in many key markets. Alternative seafood can play a significant role in addressing these urgent challenges, but only if producers deliver affordable products that satisfy all of the traditional textures and flavours consumers are craving."
– Kathlyn Tan, Director, Rumah Group & Foundation
Both GFI studies surveyed consumers aged 18 to 65 and included soft census quotas to ensure a representative sample of core demographics appropriate for each country (i.e. gender, age, region, income, and ethnicity). Each survey was written and conducted in a major local language in each respective country. The results illustrate which consumer groups are interested in alternative seafood and why, offering key insights for industry players to better appeal to potential consumers and propel the entire industry forward.
More consumer education is needed in Asia and the U.S.
Across all five countries, awareness of plant-based seafood as a market option remains very low compared to other plant-based proteins. When asked which alternative proteins respondents were most familiar with, plant-based seafood was consistently ranked last. In the U.S., Singapore, South Korea, and Japan, respondents were the least familiar with plant-based seafood and most familiar with tofu. In Thailand, only plant-based beef was less familiar to respondents than plant-based seafood.
Consumer appeal and future purchase intent
In both studies, respondents were divided into two groups—plant-based and cultivated—and were provided with a brief explanation of the technology. Of the five countries, respondents in Thailand consistently found alternative seafood the most appealing and indicated strong future purchase intent. Respondents in Japan had the largest difference between the appeal and future purchase intent of plant-based versus cultivated seafood.
For a fuller and more accurate picture, these responses must be combined with other findings—such as consumer familiarity and product availability. For example, based on the table, launching a cultivated seafood company in Japan looks relatively unappealing. However, Japanese respondents' leading barrier to consuming cultivated seafood was lack of trust and they had the lowest level of familiarity with all of the plant-based products. Therefore, for a cultivated seafood product to be successful in Japan, more resources need to be directed towards consumer education with an emphasis on transparency.
| | Japan 22′ | | Singapore '22 | | S. Korea '22 | | Thailand '22 | | U.S. '20* | |
| --- | --- | --- | --- | --- | --- | --- | --- | --- | --- | --- |
| | PB | C | PB | C | PB | C | PB | C | PB | C |
| Appeal | 43% | 27% | 46% | 44% | 46% | 42% | 76% | 75% | 42% | 35% |
| Future use intent | 42% | 29% | 47% | 47% | 48% | 45% | 78% | 77% | 43% | 38% |
PB: Plant-based, C: Cultivated

*It's important to note that the U.S. study was conducted two years ago and is therefore not representative of U.S. consumer sentiments in 2022. Given the growth of the plant-based and cultivated meat and seafood industry, along with increased media attention, U.S. consumer perceptions have most likely shifted.
Expert input: Understanding the Japanese consumer
Japanese consumers place a high priority on products produced in Japan. Consumer acceptance research conducted by Japan Finance Corporation in 2021 found that 58 percent of consumers in their 20s have a clear preference for Japanese-made products, with that percentage progressively increasing with age, reaching 87 percent of consumers in their 70s. Among older generations, perceptions about healthy food also drive many shopping decisions, which can cut both ways for alternative proteins. Some research shows that Japanese consumers are attracted to alternative meat because it's lower in cholesterol than conventional meat. However, conventional fish is also widely perceived to be a healthy product, thus making alternative fish less attractive than alternative meat. To overcome that obstacle, alternative seafood products need to deliver greater health benefits than older generations are already getting from the fish they know." 
– Yoshitomi Megumi Avigail, Japan Association for Cellular Agriculture
Drivers of alternative seafood consumption
Across all five countries, the most important attribute determining whether or not respondents were interested in buying alternative seafood was taste.
In the four Asian countries, guaranteed lack of mercury and other heavy metal contamination were the second leading drivers of alternative seafood consumption after good flavor. In the U.S., availability, price, and the ability to satisfy consumers were the second leading drivers after taste.
Barriers to alternative seafood consumption
The table below lists the top three leading barriers to future consumption of plant-based and cultivated seafood across the five countries. While concern about taste was a leading barrier in all countries, lack of availability and concerns around the naturalness and freshness of products were also leading barriers. In the U.S., texture was a close second to taste for both plant-based and cultivated seafood whereas it was less important for most of the Asian countries, which tended to rank naturalness and freshness concerns as more prominent. The abundance of fresh seafood in the four Asian countries may explain the elevated concerns around freshness and naturalness. In the U.S.—where large sections of the country have less access to fresh seafood—the sensory experience of alternative seafood carries more weight than concerns about freshness.
Japan 22′
Singapore '22
South Korea '22
Thailand '22
U.S. '20*
PB
C
PB
C
PB
C
PB
C
PB
C
1
No barriers/
taste concerns
No barriers
Taste concerns
Taste concerns
Taste concerns
Taste concerns
Lack of availability
Taste concerns
Taste concerns
Taste concerns
2
Availability
Lack of trust
Naturalness concerns
Freshness concerns
Lack of availability
Lack of trust
Taste concerns
Freshness concerns
Texture concerns/ lack of availability
Texture concerns
3
Desire to support conventional industry
Taste concerns
Health, availability, texture and freshness concerns
Naturalness concerns
Desire to select live or fresh seafood
Freshness concerns
Naturalness concerns
Naturalness concerns
Freshness/ naturalness concerns, lack of preparation knowledge
Lack of trust/
naturalness concerns
PB: Plant-based, C: Cultivated
Market snapshots from GFI experts
Singaporeans value fresh seafood over processed or value-added seafood. Not wanting to try something new was the least significant barrier to respondents in Singapore, who are well-known for their eagerness to explore new foods and flavors.
Government regulation could play a role in mitigating South Korean consumers' lack of trust in cultivated seafood. In August 2022, South Korea announced that its national plan will outline a path to evaluate the safety and manufacturing processes of cultivated meat and seafood.
The U.S. has a much shorter history with meat alternatives than many Asian countries do. Additionally, large portions of the country has limited access to fresh seafood. These factors may explain why U.S. consumers place more importance on taste and texture parity.
Japanese consumers are known to be health conscious and place importance on products produced in Japan. This could explain the lack of trust in a new technology such as cultivated seafood. In June 2022 (after this survey was conducted), Japan's Health, Labor, and Welfare Ministry selected a group of researchers to investigate the safety of cultivated meat and seafood, signifying that the country is making progress toward developing a regulatory framework for cultivated proteins, which could help reassure skeptical local consumers.
Historically, many Thai consumers have preferred to purchase fish at a wet market rather than supermarket, so that they can find the "freshest" fish by looking at various characteristics (eye color, smell, etc.)⁠—a traditional practice that is challenging to replicate with alternative seafood. However, according to a 2022 Mintel report, Thai consumers are increasingly incorporating more plant-based foods into their diets, and in 2022, 24 percent of the surveyed Thai consumers set a future goal to switch from eating animal-based meat to plant-based meat.
Opportunities for global expansion of alternative seafood
As we work to shift global food systems to feed our growing population, enhancing alternative seafood's global appeal is critical. The U.S. and Asia Pacific consumer studies shed light on the need for more awareness and education around alternative seafood and its benefits as well as the importance of developing good-tasting products. While ingredient optimization, sensory testing, and innovative manufacturing techniques will ultimately help products deliver on taste, frequent sampling and targeted marketing campaigns also play an important role in giving consumers a positive impression of alternative seafood flavors and generally increasing awareness around the category.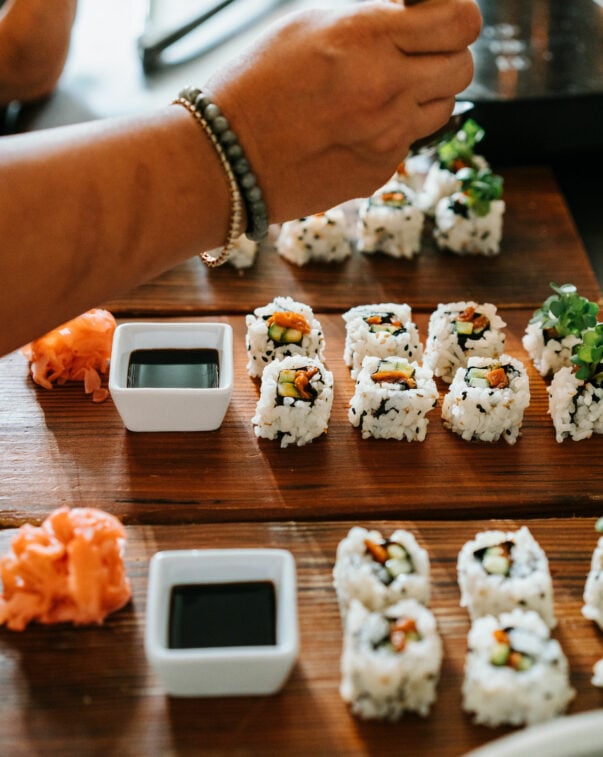 Read the full Asia Pacific report
For more information about consumer demographics, diet preferences, and the specific species and forms of alternative seafood that consumers in Japan, Thailand, Singapore, and South Korea are interested in consuming, read the full Asia Pacific report.
All images courtesy of: Wildtype/Rachelle Hacmac