Good Catch reels in $8.7M in Series A funding
Plant-based seafood company Good Catch closed a series A funding round of $8.7 million. Founded by New Crop Capital, conscious agency BeyondBrands, and The Good Food Institute, Good Catch will bring fish-free tuna and crab-free cakes to market by December 2018.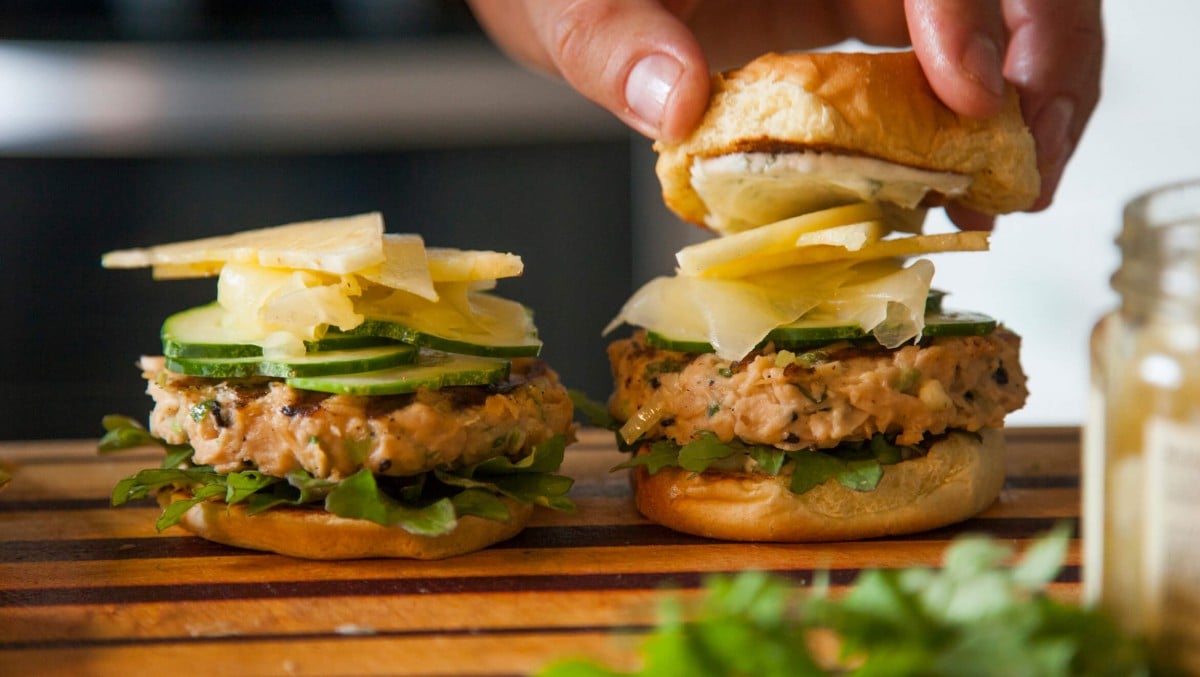 Plant-based seafood is catching on. Today, sustainable seafood company Good Catch closed a series A funding round of $8.7 million. Venture firm New Crop Capital led the round with investors ranging from meat producer PHW Group and retailers like Thrive Market and Fresh Direct to impact investors such as Stray Dog Capital, Clear Current Capital, VegInvest, Rocana Capital, Blue Horizon, EverHope Capital, Baleine & Bjorn Capital, M13, and Starlight Ventures.
Founded by New Crop Capital, conscious agency BeyondBrands, and The Good Food Institute, Good Catch emerged from GFI's initiative to identify white spaces in the alternative protein markets and help innovators capitalize on these opportunities. With high-fidelity fish-free tuna and crab-free cakes by chefs Chad and Derek Sarno (also known as culinary geniuses behind Wicked Healthy), Good Catch has immense international impact potential.
Food producers, retailers, and Venture Capitalists alike recognize this potential. Alongside mission-aligned impact partners such as Stray Dog Capital, the largest poultry producer in Germany PHW Group has come aboard with Good Catch. (PHW has also partnered with BeyondMeat and invested in clean chicken company SuperMeat, and we're delighted to see Good Catch added to their portfolio.)  
PHW president Peter Wesjohann said, "The equity investment in Good Catch is evidence of our forward-thinking strategy. Good Catch is consistent with our pursuit to provide Europe with sustainable, clean foods. We do not see this transaction as a financial investment but rather as the beginning of a long-term strategic partnership."
Plant-based proteins are becoming increasingly critical as a long-term strategy for global food security and future profits. As Good Catch notes, marine life constitutes the primary source of protein for more than 3 billion people, and the ocean is the world's largest source of protein. Yet 85% of fish stocks are depleted, and scientists predict that global fisheries with collapse by 2048.  
In a joint statement, Good Catch co-founders and co-CEOs Chris Kerr and Eric Schnell posit, "The only truly sustainable seafood is seafood that allows fish to remain in the ocean. It is abundantly clear that we need a new approach to seafood. This is a global concern, and we need global stakeholders to put this approach into action; time is not on our side."  
As these savvy investors are noting, cutting fish out of the seafood supply creates environmental efficiency and eliminates issues such as bycatch, antibiotic resistance, high mercury levels, and marine habitat destruction.
"Today, while navigating the quest for clean protein and nutrition, consumers are faced with a minefield of choices and tradeoffs," said Good Catch cofounder Marci Zaroff. "Good Catch is committed to solving the problem with innovative ingredients and delicious novel products that serve and satisfy consumers globally — no exploitation required."
Good Catch is providing consumers with the tastes and textures of the sea while diminishing waste, conserving marine ecosystems, and eliminating the need for antibiotics in aquaculture through delicious "ocean-friendly, plant-based seafood options for everyone." With an infusion of capital from forward-looking food companies and impact investors, Good Catch is angling for an online launch in December of 2018 and will roll out their fish-free tuna and crab-free cakes in Whole Foods Markets across the U.S. shortly thereafter.
Soon we will have our crab(-free) cake and eat it, too!