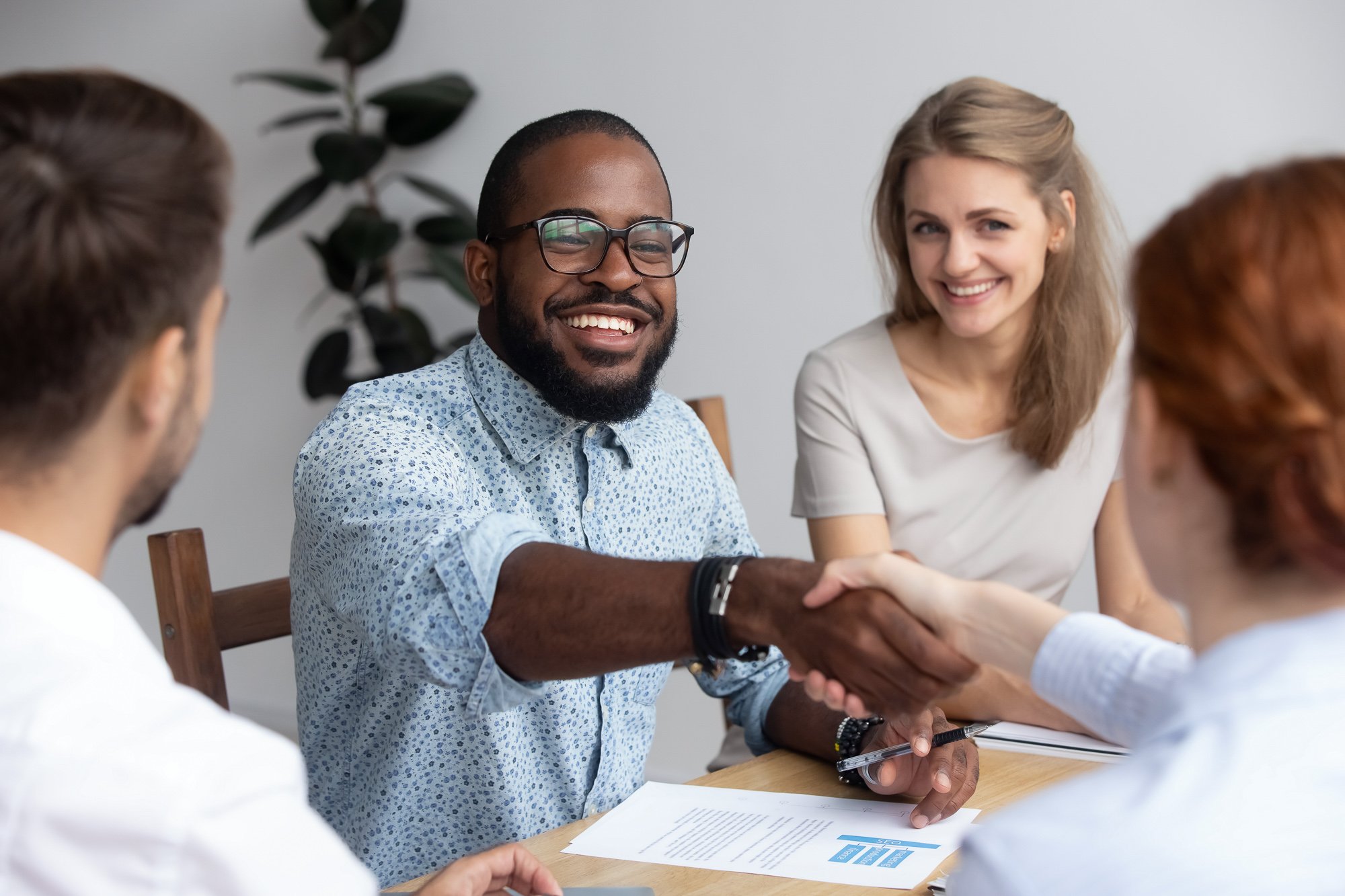 Investing in alternative protein
Explore opportunities to invest in alternative proteins and help fund the future of food! Our resources can help you connect with fundraising startups, understand the market and technical landscape, and support the success of your current portfolio companies.
Investor directory
Get inbound deal flow from alternative protein companies.
Invest in a good food future
Investments in alternative proteins near $15 billion
The alternative protein industry raised $2.9 billion in investments in 2022 — 21 percent of all-time investment – and another $500 million in the first half of 2023, bringing total investments over the past decade to $14.6 billion.
Eighty percent or $11.7 billion of this total has been raised since the start of 2020 when the coronavirus first disrupted global markets.
Investments slowed meaningfully in 2023 amid a general retrenchment of investment across private markets driven by high interest rates, a notable slowdown in fund commitments, and a noticeable absence of nontraditional cross-over investors who fueled private capital flows in prior years.

Significantly more investment is needed from both the public and the private sector to mitigate the environmental and public health impacts of food production and sustainably feed a growing global population.
You can tap into our network and resources to discover the next groundbreaking alternative protein startup. Register with our investor directory to be contacted by fundraising startups, use the company database to discover new startups on the scene and see who is currently fundraising, and dive into our numerous other resources to understand the market and technical landscape.
Connect with alternative protein companies
Explore our resources, tools and community-building opportunities for investors to learn how you can identify and approach alternative protein companies and funds.
Investor directory
Joining our investor directory allows investors to express their interest in investing in alternative protein companies and funds by sharing key information about their mandates and areas of interest directly. GFI shares the directory with interested companies and funds, respectively, who may then reach out to prospective investors who they believe are a good fit for their fundraise.
Who has access to the investor directory?
Due to the sensitive nature of investor contact information and the conditions on which sharing consent was given, GFI maintains separate investor directories for companies and funds and limits directory access to alternative protein companies or funds who are currently fundraising or have successfully closed a funding round. Investors can opt in to one or both directories below.
Alternative protein companies can request access to the investor directory by filling out this form. Alternative protein funds can request access by filling out this form. All entries will be reviewed by GFI and access to each respective directory will be granted to qualifying alternative protein companies or funds.
How do companies and funds contact investors through this list?
Investors opt in to sharing their email address, which companies and funds can use to contact investors.
The use of information from the directory for marketing purposes or mass emailing is not permitted. If you believe someone is violating this rule, please email corporate@gfi.org and GFI will take appropriate action.
What is GFI's policy on making introductions between companies and investors?
In order to ensure that GFI is providing equitable support to all alternative protein companies and investors, we do not make direct introductions between companies and individual investors. Instead, we provide fundraising companies with access to the investor directory and encourage them to reach out to investors directly or seek an introduction from outside GFI.
How can I edit my information or remove myself from this list?
Investors can edit their information or remove themselves from the investor directory by emailing corporate@gfi.org.
Company and fundraising database
GFI's company database lists alternative protein companies along with their attributes, such as product and technology focus, operating regions, date founded, and founders. The fundraising database lists alternative protein companies currently engaged in a fundraising round (as self-reported by companies) and round characteristics, including asset type, round type, target deal size, and target investor type.
The GlassWall Syndicate
The Glasswall Syndicate is a group of venture capitalists, family offices, and individual investors who share a similar investment thesis and want to accelerate mainstream adoption of products and services that remove animals from supply chains. They share resources, including research, contacts, deal flow, analysis, due diligence, and expertise. If you are interested in learning more about joining the Glasswall Syndicate, please fill out this form on their website.
Vevolution
Vevolution is a fintech startup based in the U.K. specializing in the plant-based and cell-tech space. Vevolution's membership-based deal flow tool allows investors to access hundreds of plant-based and cell-based deals, co-invest alongside leading funds from across the world, chat with startup founders, and more. Interested investors may create a free account to access a live deal flow preview.
Funding by Beyond Animal
Beyond Animal is a Swiss company accelerating the growth of the vegan economy. Its digital platform, Funding by Beyond Animal, matches investors with animal-free businesses and facilitates the funding process. Investor members can use the platform to invest in companies providing sustainable, animal-free products and services. The Funding by Beyond Animal deal room offers a searchable pipeline of deals, full investor information packs, and a transaction process.
Accessing the opportunity as a non-accredited investor
We are often asked by non-accredited investors how they can invest in alternative proteins. While options are unfortunately limited as in the United States individuals who do not meet the accredited investor criteria under SEC Regulation D are generally unable to participate in private company fundraising rounds, there are some options available. Investors may:
Participate in equity or product crowd-funding. The passage of the Jumpstart Our Business Startups (JOBS) Act allowed non-accredited individuals to take part in crowdfunding up to individual limits based on net worth and income. Select private alternative protein companies have raised early-stage capital through crowdfunding platforms.
Invest in startups through public holding companies. There are several publicly listed holding companies that provide look-through access to private alternative protein startups, including Agronomics Limited, Eat Beyond, and Eat Well Investment Group Inc.
Invest in publicly traded companies. While still limited in number, there are some publicly traded alternative protein companies, and ETFs investing in alternative protein companies, listed on major stock exchanges, such as Beyond Meat (NAS: BYND), Oatly (NAS: OTLY), The Vegan World Index®, and the VegTech Environmental Impact and Plant-based Innovation ETF. In addition, select alternative protein companies are listed on regional exchanges, including SavorEat (TAE: SVRT), Else Nutrition Holdings (TSX: BABY), and The Very Good Butchers (CNQ: VERY).
Incorporate considerations of alternative proteins in broad public equity portfolios. Within their public equity portfolios, investors can overweight food and meat companies that are more engaged in alternative proteins and underweight those less engaged. The Coller FAIRR Protein Producer Index and Sustainable Proteins Hub may be helpful tools in such assessments. Investors may also utilize proxy voting and/or activist investment strategies to encourage a focus on alternative proteins, sustainability in companies' supply chains, and sustainability-related targets and disclosures.
Disclaimer: The Good Food Institute is a 501(c)(3) nonprofit organization and is not a registered investment, legal or tax advisor or broker/dealer. All opinions expressed and content provided are for informational purposes only. Please seek advice from a licensed professional and independently verify any information provided.
Sign up for our investor newsletter
GFI's quarterly newsletter provides investors with timely industry insights, new investment data and analysis, research, and tools to aid their exploration and due diligence of the alternative protein industry. This is your go-to source for investment data and news.
Previous investor newsletter editions
We publish quarterly alternative protein investment data via our quarterly newsletter, Catalyzing Investment. Find previous newsletter editions here:
Understand the market
Gain a deeper understanding of the alternative protein market with GFI's open-access reports and resources.
Understand the technical landscape
The following resources will help you understand the technical aspects of alternative protein production so you can better evaluate the risks and opportunities associated with investing in alt protein companies.
Technical due diligence
Technical due diligence is important for investment into any food manufacturing business. The following resources will support you in conducting your own due diligence.
Sample technical questions for cultivated meat due diligence: Use these questions to pressure-test the technical strategy of cultivated meat companies. This list is meant to provide a starting point for technical due diligence. It can and should be modified to fit a given company.
Industry consultants: Identify consultants specializing in one or more segments within the alternative protein industry including plant-based, fermentation-derived, and cultivated meats. We believe they are well-positioned to offer valuable insight for evaluating potential companies to invest in.
Technical workshops
Our Science & Technology team offers no-cost educational sessions to investors seeking to better understand the science of alternative proteins. We cannot comment on specific companies' technology or review materials from individual companies as part of this service. Rather, we provide context for the industry as a whole to complement your due diligence efforts.
Note: Due to the large number of requests we receive for these technical education sessions, we offer this service on a case-by-case basis for investors who meet at least one of the following criteria:
Investors who routinely lead deals at Series A or beyond.
Investors who typically join the capitalization table at Series B or beyond.
To request a session, please fill out the Corporate Engagement support form.
Join the GFI investor directory
The GFI investor directory is a list of investors who have expressed interest in plant-based foods, fermentation-enabled products, cultivated meat, and other innovative alternatives to animal products.
Note that you must be an accredited investor under SEC Regulation D to be added to this list. GFI is not providing any recommendations or endorsements of included startups. Any investment is made at the investor's own risk.
Read our FAQs about the GFI investor directory. If you have additional questions, please reach out to corporate@gfi.org.
Find innovation opportunities
We've worked to identify specific commercial white spaces that offer clear business opportunities for investors in the industry. View our full Solutions Database for further ideas.
Cultivated

Fermentation

Plant-Based
Hybrid products are a promising means to improve the cost and sustainability of animal-derived meat while improving the taste of plant proteins. Promoting the health benefits of hybrids may facilitate…
Cultivated
The cultivated meat industry needs dedicated suppliers of low-cost, food-grade cell culture media to reduce cultivated meat production costs. Close collaboration between the customer and supplier will be required in…
Cultivated

Plant-Based
The identification of non-animal, non-recombinant proteins with similar functionality to serum albumin and transferrin will lead to major cost reductions in cell culture media development, facilitating progress toward achieving price…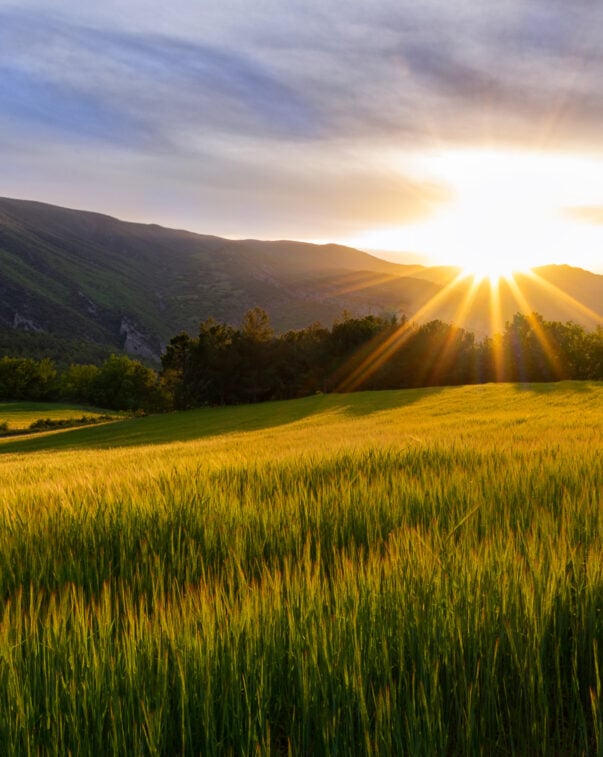 Page
Environmental, Social, and Governance framework
GFI & FAIRR's ESG frameworks supply investors and companies in the alternative proteins industry with tools to monitor, measure, and report on risks and opportunities.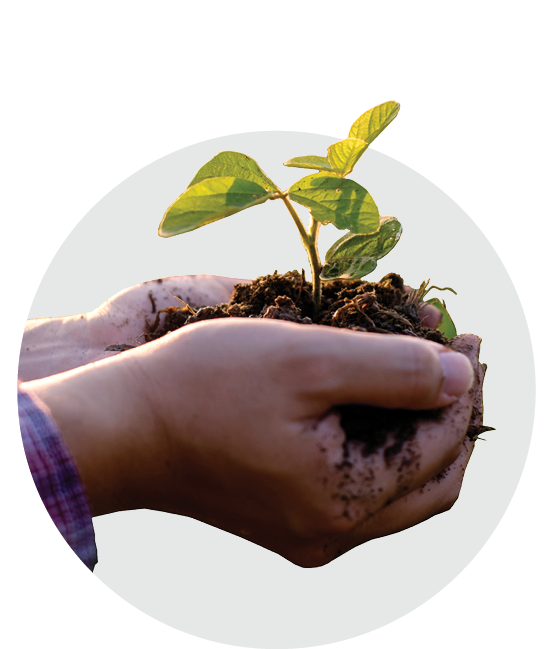 Invest in the entire industry with a donation to GFI
In addition to investing in individual startups, a donation to GFI will maximize your impact for the entire alternative protein industry. Receiving 100 percent of our funding through philanthropy allows us to keep resources and advisory services free and open-access.
GFI engages with all stakeholders across the value chain — from investors and startups to established manufacturers, retailers, and foodservice companies. This allows us to accelerate the entire alternative protein industry.