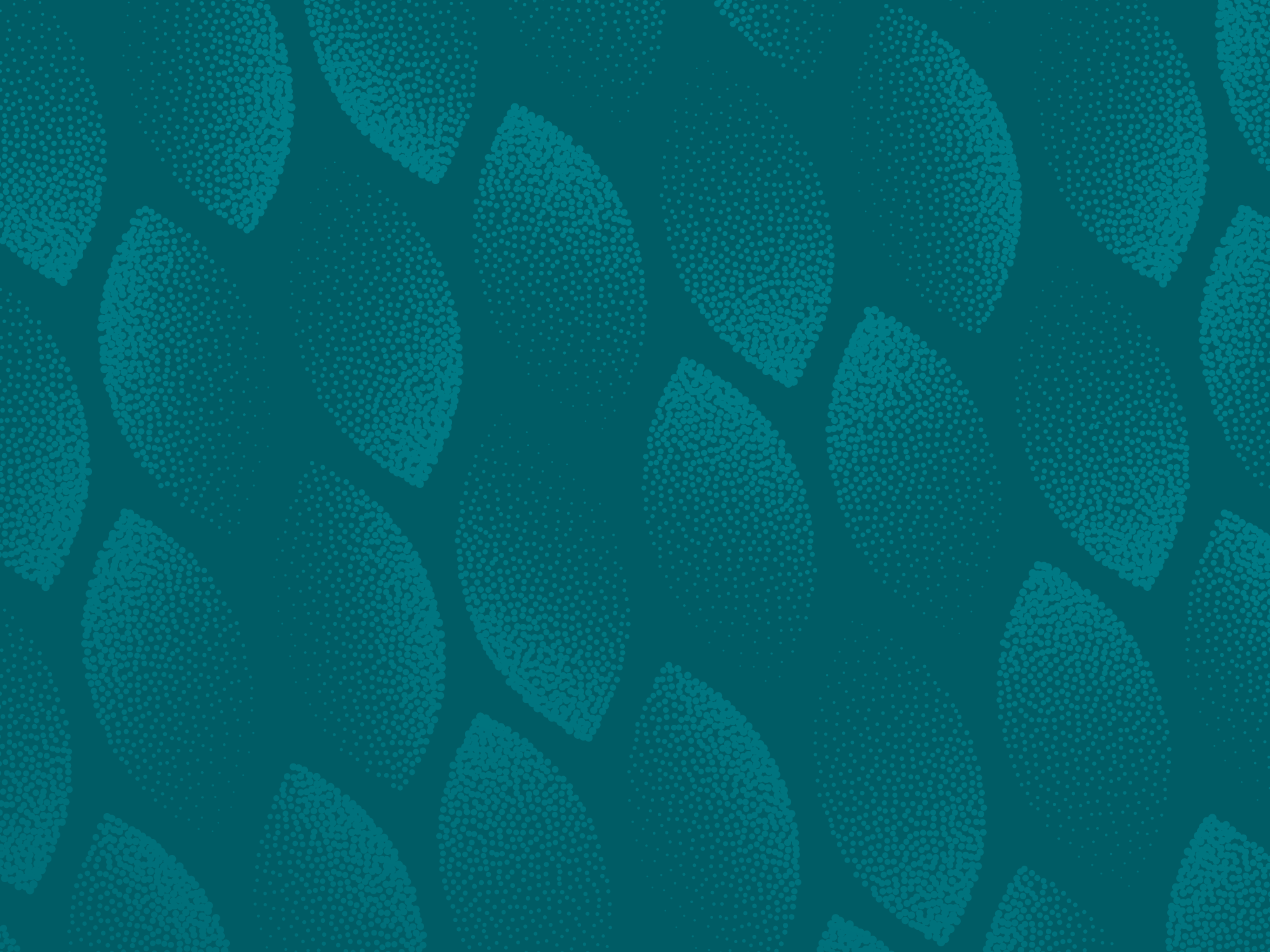 State of the Industry Report: Plant-based meat, seafood, eggs, and dairy
Get current insights into the state of the plant-based foods industry. This report highlights commercial landscape updates, retail and foodservice sales data, consumer insights, investments, public funding, and technical advancements in the evolving plant-based foods industry.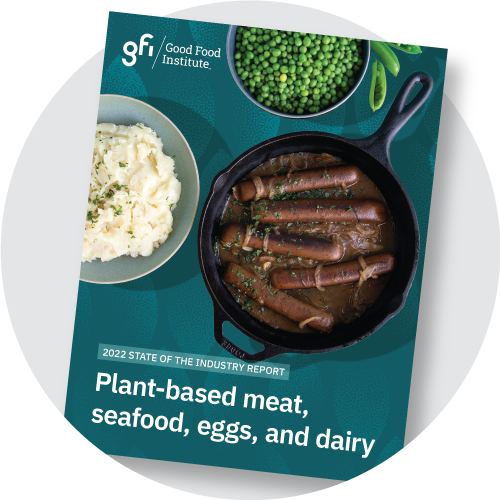 Explore new data and industry insights
Executive summary
Amid challenging macroeconomic and market conditions, this rapidly evolving industry made major strides across the areas of science, sustainability, and public and private sector support. As consumer engagement with, and interest in, plant-based proteins increases around the world, retailers and manufacturers are leaning in, introducing new products, developing strategic partnerships, and building new production facilities. Public sector participation is also increasing, with more governments around the world investing in plant-based proteins as a research and commercialization priority.
$7.7 billionall-time investment in companies dedicated to producing plant-based meat, seafood, eggs, and dairy
$1.19 billioninvested in 2022 in companies dedicated to producing plant-based meat, seafood, eggs, and dairy

$8.0 billionU.S. retail market value of plant-based foods
Report highlights
The commercial landscape, including distribution trends, consumer insights, retail and foodservice data, partnerships, and facilities
Investment insights
Technical advancements
Public funding updates
An analysis of industry forecasts
Key developments
The State of the Industry Report: Plant-based meat, seafood, eggs, and dairy includes notable news and research across the business, science, and policy of plant-based foods. Here are key developments across the commercial landscape, sales, investments, science and technology, and government and regulation.
Commercial landscape
Continued collaboration and innovation
Quick-service restaurant chains including Starbucks, Burger King, and KFC expanded plant-based options in a number of regions. Burger King opened their first fully plant-based location and a default plant-based location.
Large food brands developed plant-based versions of familiar products, like Philadelphia cream cheese, Kit Kat bars, and Babybel cheese.
Companies launched new product formats to retail, like plant-based steak, foie gras, luncheon meat, and schnitzel.
Companies continued to collaborate with one another to develop new products and scale production to lower costs: we tallied 25 new strategic partnerships in 2022.
Eleven new plant-based contract manufacturers were added to GFI's database, and six companies opened new or expanded production facilities.
Sales
Global market reaches at least $28 billion
In 2022, according to Euromonitor data, total global retail sales of plant-based meat, seafood, milk, yogurt, and cheese reached $28 billion. (Euromonitor does not report on plant-based eggs.)
In the U.S. alone, plant-based foods are an $8 billion market.
619 new plant-based SKUs hit U.S. retail shelves in 2022.
6 in 10 U.S. households purchase plant-based foods.
Investments
All-time investment reaches $7.78 billion
Plant-based meat, egg, and dairy companies raised $1.19 billion in 2022, bringing all-time investment to $7.78 billion (since 1997).
Plant-based food companies closed 145 deals in 2022, bringing all-time deals to 935.
To date, the plant-based industry has seen 121 liquidity events, 15 of which took place during 2022.
The number of unique investors grew by 17% in 2022 to reach 1,521 in total (since 1997).
Science and technology
Expanding focus on environmental, health, and social impact
Companies increased R&D efforts for ultra-high protein chickpeas, fava beans, mung beans, and cowpeas. Diverse plant protein ingredients are gaining traction, with progress being made to increase their production and reduce their costs.
Valorizing sidestreams for alternative proteins continued to gain momentum, including protein extraction from leaves destined for waste and upcycling of sunflower, canola, and barley proteins.
In 2022, a literature review of 43 studies on the healthiness and environmental sustainability of plant-based meat alternatives compared to animal products underscored numerous personal health benefits of plant-based meat.
Government and regulation
New public funding
Europe led investments in plant-based protein with commitments from Denmark, Sweden, and Switzerland to invest more than $150 million in R&D.
Canada emerged as a global leader in public support for plant-based proteins in R&D, commercialization, and regulatory policy.
Singapore's government launched a number of programs to support alternative protein startups and accelerate innovation.
In the U.S., support for alternative protein R&D was secured at both the federal and state levels, with Congress allocating nearly $6 million to USDA and California allocating $5 million to three universities.
Get fresh insights sent to your inbox!
The Alternative Protein Opportunity is a tool for food industry insiders and includes sales, consumer, and investment data as well as distribution, science, policy updates, and other timely insights. This newsletter is sent monthly. You'll also receive bulletins about events, resources, and reports from GFI's experts.
"*" indicates required fields
Hear from our experts
Our webinar covers plant-based sales, the commercial landscape, investments, technical progress, regulatory updates, new public funding, and industry forecasts.
Find companies focused on plant-based meat, seafood, eggs, and dairy
These companies focus primarily on plant-based meat, eggs, and dairy. This list is intended to be as comprehensive as possible, but should not be considered exhaustive. You can learn more about these companies in our company database. Are we missing something? Let us know by filling out our company database edits form.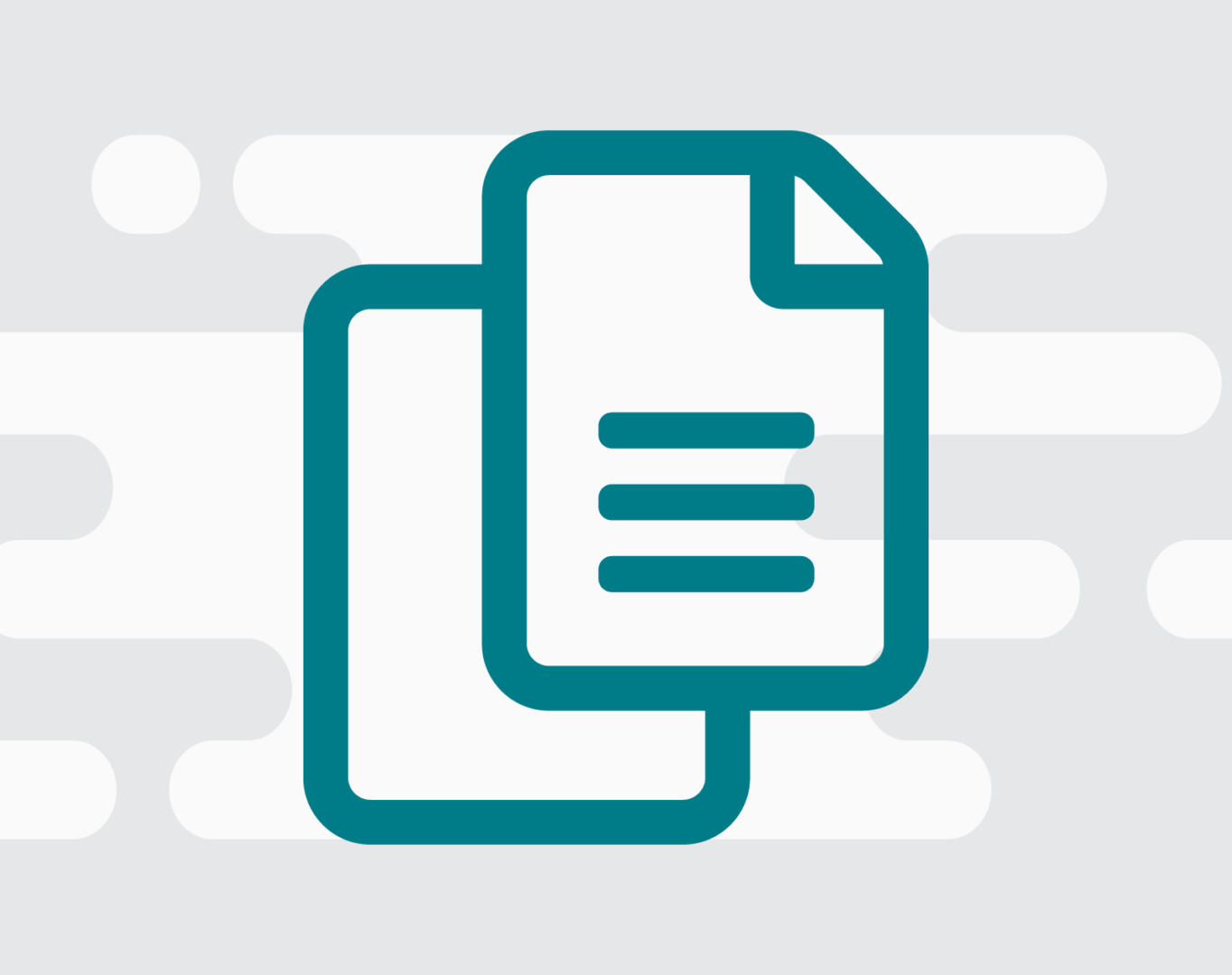 Download our at-a-glance summary
Don't have time to read the full report? Check out our summary for a quick view of the highlights and key data points from our 2022 State of the Industry report for plant-based meat, seafood, eggs, and dairy.
Meet the authors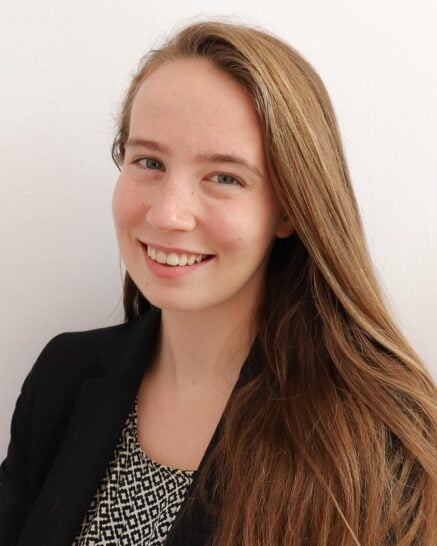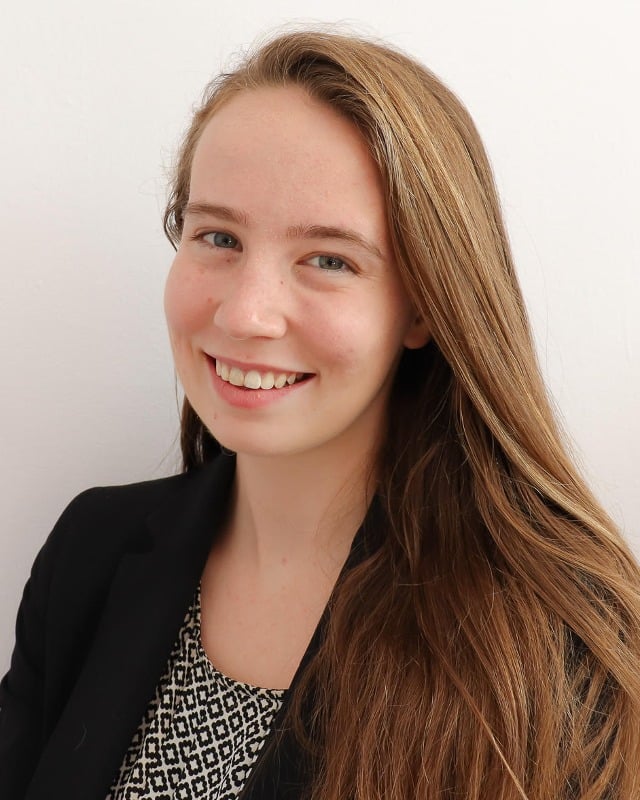 Maille O'Donnell
CORPORATE ENGAGEMENT PROJECT MANAGER
Maille O'Donnell supports GFI's Corporate Engagement team's work to drive private sector support for alternative proteins.
Areas of expertise: project management, environmental science and policy, writing, alternative protein commercial landscape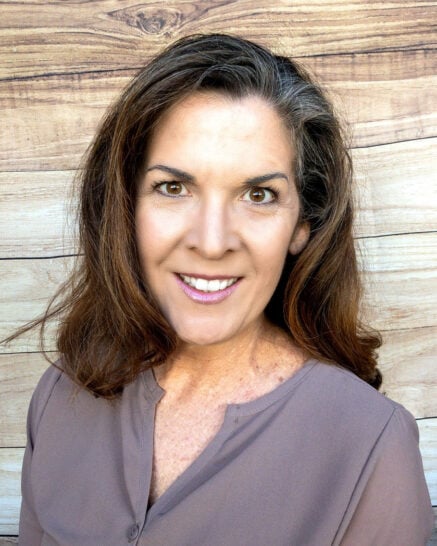 Sheila Voss
SENIOR VICE PRESIDENT, COMMUNICATIONS
Sheila Voss oversees GFI's strategic awareness and action campaigns, data-driven storytelling, and communications-related partnerships.
Areas of expertise: plant science and sustainability, agricultural education, biodiversity and climate change messaging.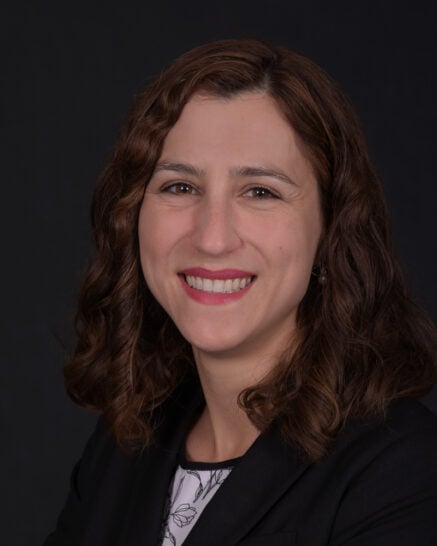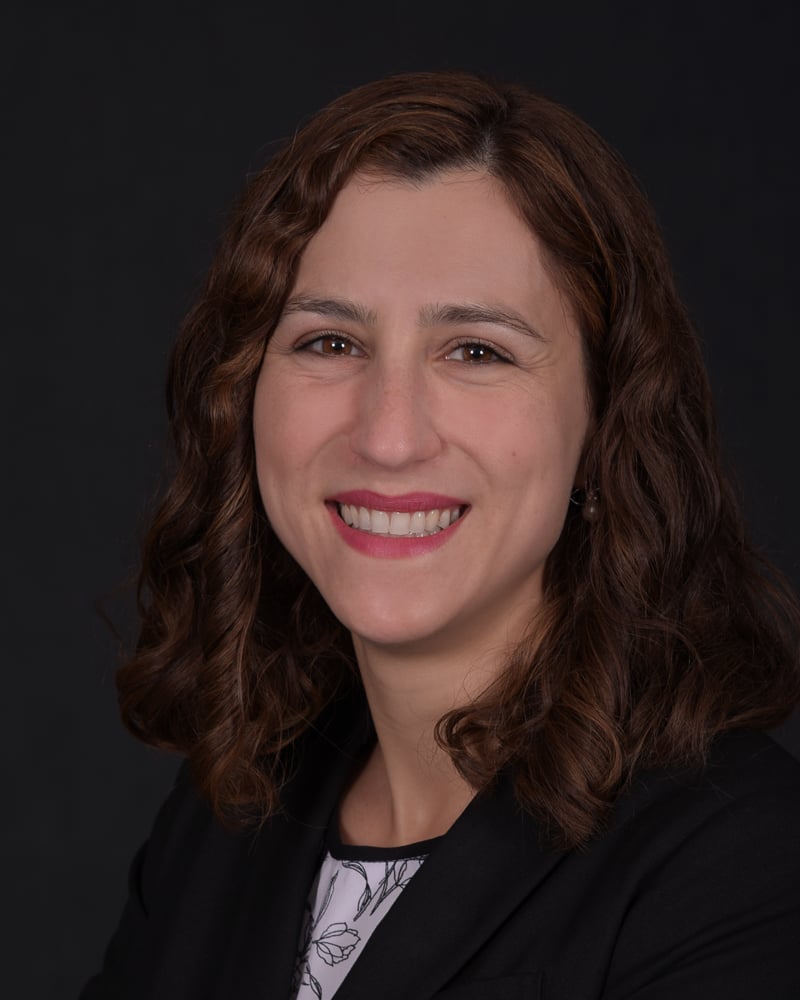 Sharyn Murray, CFA
INVESTOR ENGAGEMENT MANAGER
Sharyn Murray crafts and executes strategies to support investors' exploration of and investment in the alternative protein industry.
Areas of expertise: relationship development, public speaking, project management, investment research.