Is millet the future of plant meat?
Millet has been cultivated since the beginning of recorded history. Now its renaissance may be coming, thanks to plant-based meat.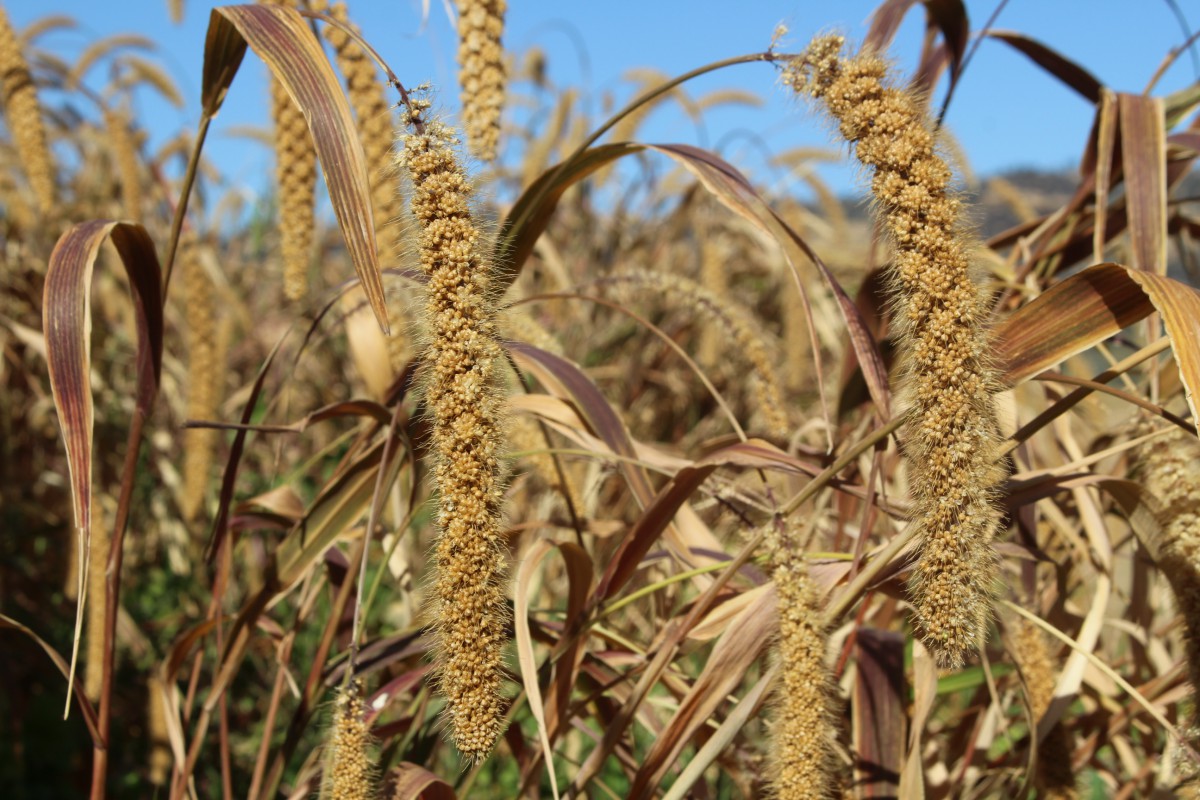 The vast majority of commercially available plant-based proteins comes from only 2 percent of the 150 plant species commonly grown. This leaves significant potential for further exploration — and this doesn't even take into account the almost 250,000 additional plant species not used in agriculture today!
In the world of plant-based food tech, the hunt for new plant ingredients with useful functional properties, sustainability benefits, and exceptional flavor is more urgent than ever as innovators race to create plant-based alternatives to animal products and feed the growing global population. 
Millet, a crop that has been cultivated since the beginning of recorded history, represents an especially promising area for further exploration. To tell us more about the potential of this humble group of grasses, Becky Mackelprang, Postdoctoral Scholar and member of The Millet Project, stopped by our blog. Check it!
From Seed to Consumer: 
How "The Millet Project" Strives to Make Millet a Staple in the United States, and Worldwide 
By Becky Mackelprang
Ten thousand years ago, our human ancestors in the Fertile Crescent settled into agrarian lifestyles, domesticating plants such as wheat and barley. Around the same time, ancient humans in Northern China made similar changes in lifestyle; however, instead of wheat and barley, the ancient Chinese grew millets. Over millennia, all three crops spread around the globe and new ones entered our diets too. Humanity cultivated a vast array of grains suited to different climates and tastes, yet today, wheat, rice and corn dominate grain consumption, and millets have been pushed to the fringe.
Millet is an umbrella term for a group of small-seeded nutrient-rich cereal grains. They tend to be high in micronutrients and protein and grow well in semiarid, hot regions with skeletal soils. These characteristics helped millet become a staple crop throughout the globe for thousands of years. Why then, has modern agriculture seemingly abandoned millets?
Patricia Bubner was flummoxed in 2014 when she arrived in California to begin her postdoctoral research at UC Berkeley. The healthy, comforting millet she ate in Austria was difficult to come by here. As she explored her new home, she wondered why Californian farmers persisted in growing water-intensive rice in an historic drought, while drought tolerant millet was nowhere to be found.
Bubner's roommate, a fellow Berkeley postdoctoral researcher, Amrita Hazra, grew up eating millet in India. When Hazra moved to the United States as a student in 2005, she noticed that when she read food ingredient lists, the apparent variety of food in the grocery stores was actually reduced to corn, wheat, and rice. While millet consumption was also declining in urban India, she was surprised by its near total absence in the United States. In 2015, Hazra and Bubner established the Millet Project (TMP) to bring diversity into agriculture and diets in the US by increasing consumer awareness of millets, thereby creating market demand for farmers to grow them. 
TMP was warmly received and awarded a seed grant from the Berkeley Food Institute in 2015. The project grew organically, attracting undergraduates, graduate students, and other postdocs. TMP enlisted farmers around California to grow millet varieties on a trial basis to identify best practices within the diverse California microclimates.
These trials stood no chance of being scaled up without strong evidence of market demand for millet. So the team worked hard to educate consumers about the variety of millets they could be using to enrich their culinary and nutritional experience.
The best way to convince people to eat millet is to show them that they like the taste of it.
In 2015 and 2016, TMP hosted The Millet Exhibit, inviting community members to a farming test site in Albany, CA, to walk through a field of millets, to learn about millets, and most importantly to sample millet foods and beer.
TMP members developed two unique food products for the community to sample. The first was a "millet slider." The millet-based beef patty alternative was rated highly by attendees, at 4.5 out of 5 stars by the 55 survey respondents. The second was a "Mighty Millet Snack Drop," made with malted millet, dried figs, and roasted hazelnuts, which was also rated highly. A local brewer made both a pale ale and a stout using millet for sampling.
Members of The Millet Project have seen the potential for millet-based products increase and are excited about the future of millets in the US and worldwide. As a gluten-free, nutritious, drought-tolerant grain, their increased growth and consumption is one important potential solution for the agricultural challenges we face.
You can find out more about The Millet Project at https://themilletproject.org/.
— — —
If you're feeling inspired and want to explore fresh opportunities in plant-based meat, we can help you get started.