Project aims
This project will help develop a low-energy extrusion process to produce highly-functional plant fibers for whole-cut applications. The outcome would leverage self-aggregating proteins to improve the sustainability and quality of extruded products. Overall, this work would inform future refinements to extrusion processes and would contribute to the scalable production of improved whole-cut plant-based meat.
Principal researcher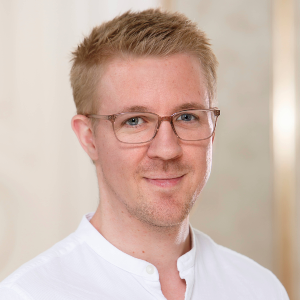 Dr. Lutz Grossmann
Assistant professor, University of Massachusetts Amherst, USA
Dr. Grossmann has expertise in food material science, especially focusing on the development of next-generation alternative proteins. He has investigated plant protein processing and structuring principles of proteins.
Constructing next-generation meat, fish, milk, and egg analogs
In collaboration with a fellow GFI grantee (Dr. Julian McClements), Dr. Grossman has published a peer-reviewed analysis that summarizes the current science of plant-based food production and highlights areas of needed research.
View related grant projects
Explore research opportunities
Cultivated
Fermentation
Plant-Based
Hybrid products are a promising means to improve the cost and sustainability of animal-derived meat while improving the taste of plant proteins. Promoting the health benefits of hybrids may facilitate…
Cultivated
Fermentation
Plant-Based
To expand the technical talent pipeline, various players in the alternative protein field should reach out to scientists and engineers in relevant disciplines (e.g., biotech, biopharma, and food science) to…
Cultivated
Fermentation
Plant-Based
To date, no robust environmental assessments have been conducted to compare alternative seafood to its conventional counterparts. An open-access, quantitative analysis of the relative environmental impacts of alternative seafood will…
Check out related resources