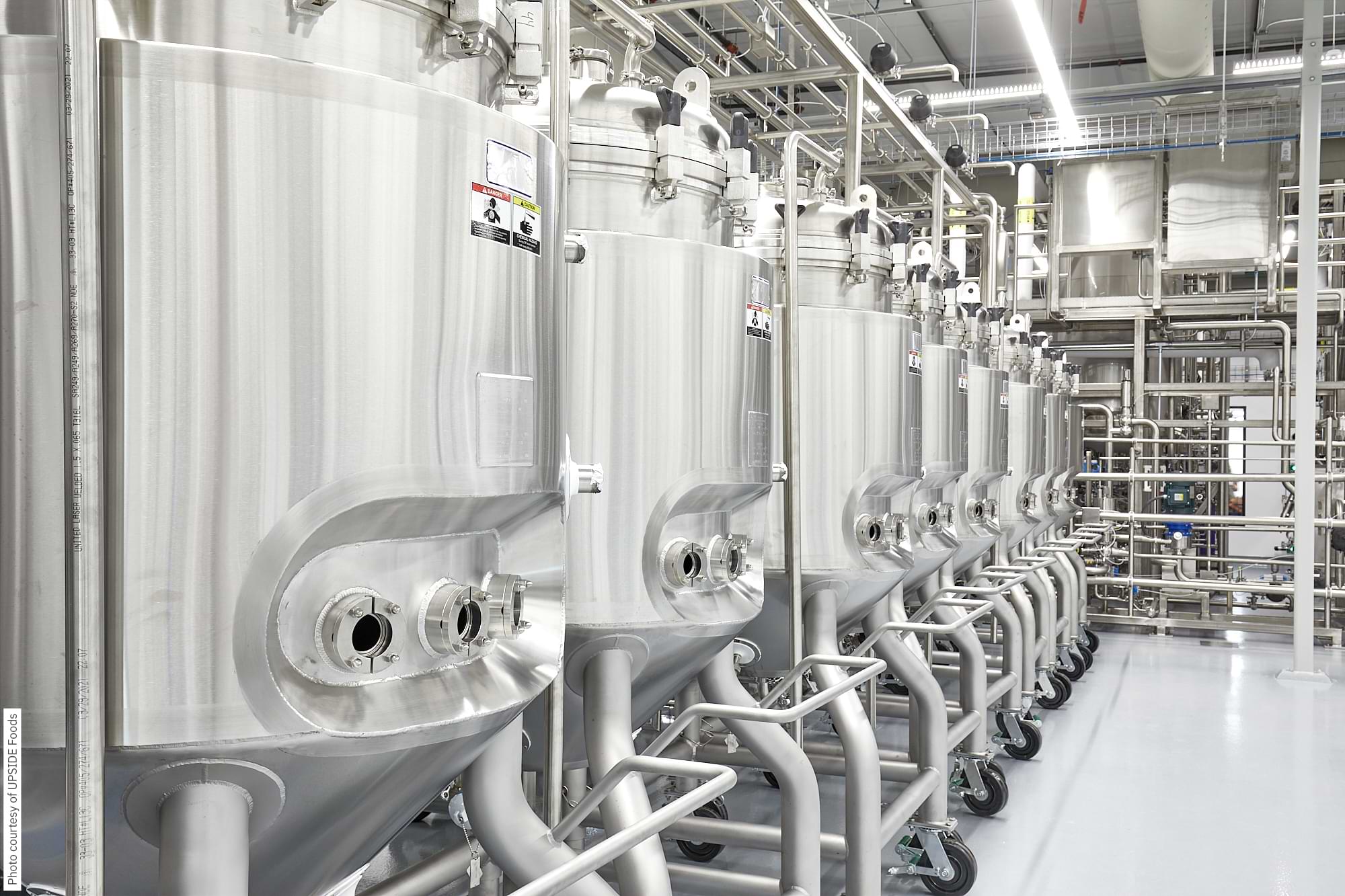 Addressing challenges of cultivated meat
Cultivated meat has the potential to offer consumers a way to consume genuine animal meat without adverse impacts on the environment, health, and food security. Understanding the challenges ahead and channeling resources, time, and attention toward research efforts to resolve these uncertainties is key to moving forward and transforming how meat is made.
Cultivated meat is just getting started.
It's promising to see increasing recognition among both the public and private sectors of the potential of cultivated meat to meet long-term global goals in the areas of climate, biodiversity, global health, and food security. Advances in the cultivated meat industry are happening fast. More researchers and funding are flowing into the field. As the policy and regulatory landscape takes shape, bold strides toward commercialization have been taken, with cultivated meat products now having received regulatory approval on multiple continents.
Consumers want sustainable options, but they don't want to compromise on taste or price. Meat cultivated directly from animal cells can offer consumers a way to consume genuine animal meat while minimizing adverse impacts on the environment, global health (e.g., antibiotic resistance, pandemic risk), and food security. Still in its formative years, cultivated meat holds the potential to produce meat in vastly more efficient and safer ways than conventional meat production.
This critically important young industry is doing what young industries do—learning, testing, fixing, solving. Repeat. Navigating and building the path to scale and adoption will take years.
Food safety is a top priority of regulators and the cultivated meat industry.
Among the top challenges for the industry will be to ensure food safety in cost-effective ways that can scale.
In the United States, FDA is responsible for ensuring the safety of foods available in the U.S. market and, together with USDA, will regulate the sale of cultivated meat to ensure consumer safety (seafood will be regulated by FDA exclusively). Following the completion of FDA's rigorous pre-market safety review for each cultivated meat product, those products will need to complete the same processes conventional meat companies must follow to ensure safe product production and handling. For both UPSIDE Foods' and GOOD Meat's cultivated chicken, the successful completion of FDA's pre-market safety review in recent months demonstrated that it is at least as safe as conventional chicken. Before any products reach consumers, robust protections exist, including stringent FDA and USDA inspections and approval identical to those for conventional meat industry.
Drawing on the expertise of leading scientists from 15 countries, the FAO's recently published Report on Food Safety Aspects of Cell-Based Foods adds to the growing body of literature on cultivated meat manufacturing, food safety, and regulation. The in-depth report can assist companies and countries in developing evidence-based approaches to risk management and encourages greater collaboration and information sharing to advance work in this area.
While contamination is normal and expected in R&D phases when lots of variables are being tweaked and optimized, the production environment is far more stringent and specifically designed to prevent contamination. As demonstrated by data submitted to the FDA from UPSIDE Foods and GOOD Meat, successful production runs for cultivated meat test negative for pathogens such as Salmonella and result in significantly lower microbial counts compared to conventional chicken. Consumers and retailers can rest easy knowing that cultivated meat products that reach store shelves and tables will be safe for consumption.
Controlling for contamination, especially as it relates to cost and scaling, is one of the critical issues the industry must get right. As more companies move toward commercialization, GFI will be closely monitoring this space, and if needed, ready to fund future research that could address this or any other challenge critical to advancing the field. We also stand ready to assist regulators in developing responsible standards to ensure these products meet consumers' expectations and needs.
While the sector still has miles to go, significant progress is happening in the areas of safety, scaling, and sustainability.
Like any transformative technology or industry in its early days, there remain legitimate questions and uncertainties for cultivated meat to tackle and overcome. Channeling resources, time, and attention toward research efforts to resolve these uncertainties is key to moving forward and transforming how meat is made.
As the industry tackles big questions, progress marches on. Across the areas of science, innovation, talent, and public and private sector support, major advances are growing momentum for this still early-stage industry:
Major path to market milestones:  In the U.S., FDA completed its first premarket reviews for cultivated meat products (UPSIDE Foods' and GOOD Meat's cultivated chicken). This brought cultivated meat one step closer to consumers' plates—a major de-risking signal for investors. In Singapore, where commercial sales of cultivated meat were first approved in 2020, GOOD Meat's cultivated chicken (now approved for sale with serum-free media) continues to be served in a diversity of places, from restaurants to hawker stalls, further demonstrating cultivated meat's culinary versatility.
Industry growth, including involvement by conventional meat and food companies: There are now at least 156 cultivated meat companies across 26 different countries in every major world region. In addition, there are more than 70 diversified companies with involvement in the cultivated meat industry, including the world's top three meat companies (by revenue).
Advances in science, technology, and the research ecosystem: Ground-breaking research on cell lines, cell culture media, and scaffolding are demonstrating the path to cost reduction and efficient scaling. New and updated life cycle assessments found that cultivating meat is a more efficient form of meat production compared to conventional meat, resulting in less land use and reduced air and water pollution. Universities worldwide launched seven new alternative protein courses and one certificate program.
Government investment: In 2022, Israel launched the largest government-backed cultivated meat consortium to date, involving the country's top food producers and academic labs. The Netherlands announced $65 million in funding for cultivated meat and precision fermentation, the world's largest-ever public investment in the cellular agriculture field. The United States directed nearly $6 million in research funds to alternative protein R&D, and included cultivated meat in its National Strategy for Advanced Manufacturing and Bold Goals for U.S. Biotechnology and Biomanufacturing reports. California approved the first-ever state investment in cultivated meat research, directing $5 million to R&D across three universities.
Growing consumer awareness and interest: Consumer insights and market analysis point to growing international interest in cultivated meat adoption. Companies and consumers continued to coalesce around "cultivated" nomenclature: More than 30 companies in Asia Pacific signed a Memorandum of Understanding agreeing to use "cultivated" terminology in English and its cognates in other languages. "Cultivated" nomenclature was also supported by recent consumer research commissioned by GFI.
The cultivated meat sector still has miles to go, however, to reach its full potential. Funding and workforce constraints still pose two of the biggest bottlenecks for scientific innovation and scaling. As companies continue to innovate, and as more talent, research funding, and investments flow into alternative proteins, the entire sector will accelerate, offering the world a far more sustainable food future.
Addressing massive global challenges requires massive changes in food and agriculture.
Cultivated meat and other alternative proteins have the potential to play a leading role in the transition ahead.
Early days of emerging innovations across any industry should be challenging. That's exactly what leads to progress. Just like with renewable energy and electric vehicles, major challenges must be overcome for cultivated meat to scale. It took a long time to get where we are on each of those fronts, with an overwhelming amount of trial and error in the early days. In each case, government support was critical to helping the entire industry learn from those trials together, and ensure that breakthroughs anywhere advanced progress everywhere. We need that same kind of support for cultivated meat.
By 2050, the global population will approach 10 billion, and demand for meat is projected to double. Cultivated meat at scale can help meet this demand while simultaneously addressing climate, global health, biodiversity, and food security challenges. If the world is to solve these challenges, making meat differently via alternative proteins will be as essential as the global transition to renewable energy. When compared to conventional meat, cultivated meat has the potential to dramatically reduce emissions, use far less land, eliminate the need for antibiotics in our food system, and feed more people with fewer resources:
Climate and biodiversity: Compared to conventional beef, cultivated meat has the potential to slash emissions by 92 percent, require up to 90 percent less land, use 66 percent less water, and result in lower environmental impacts related to air pollution, acidification of soils, and marine eutrophication.
Global health and food security: Alternative proteins provide similar amounts of protein and nutrients as conventional meat, with no contribution to pandemic risk or antibiotic resistance, and feed more people with fewer resources. Because they require far less land and water, alternative proteins can increase food security by eliminating the inefficiencies of cycling crops through animals to produce protein.
For the same reason that governments give billions of dollars annually to renewable energy and global health research, governments should be funding open access R&D into better, safer, more efficient ways of producing protein. History shows us, time and again, the synergistic effects that public and private R&D can have on scientific and social progress, as well as the economy—creating new markets, jobs, and solutions. Significantly more public investments in cultivated meat R&D, along with new research and manufacturing centers that are funded and run by governments, can have this same catalytic effect.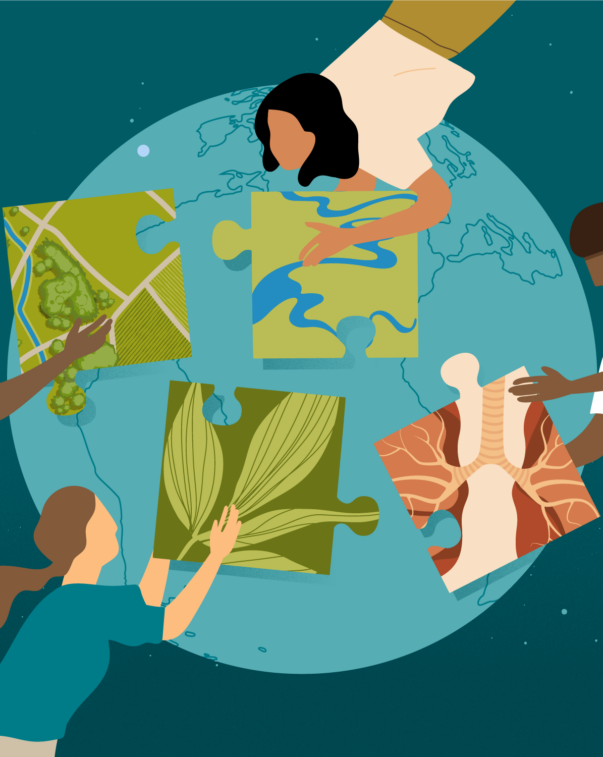 Blog
Let's solve it together: The X-factor impact of alt proteins on the biggest challenges of our time
Inspiring organizations and individuals around the world are reducing emissions, saving lands and waters, protecting public health, and increasing food security. Yet threats still mount. Alt proteins are essential for…