Aggregating data for alternative seafood
PISCES and ATLAS are open-access databases of the characteristics and impacts of conventional seafood. By aggregating and sharing this data, we aim to accelerate alternative seafood development and commercialization.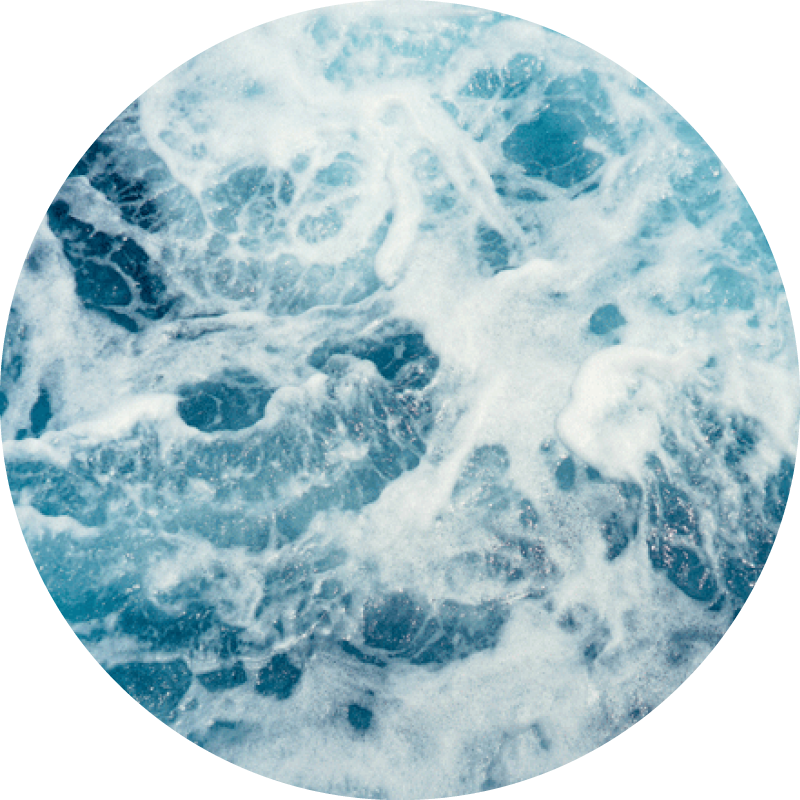 Bridging the gap between biology and food
The seafood items you might find on a restaurant menu don't always correspond directly to the taxonomic categories scientists use. Data from different sources often categorize fish and other aquatic species in different ways. For example, salmon and trout both include a variety of species in both genus Salmo and genus Oncorhynchus.
To capture the connections between both phylogenetic and culinary categories, we aggregate seafood data using two tools: PISCES and ATLAS.
By bridging the gap between categories based on evolutionary relationships and culinary uses, we hope to make it easier for scientists and companies pursuing seafood alternatives to have as much useful data as possible right at their fingertips.
PISCES | Phylogenetic Index of Seafood CharactEriStics
PISCES—short for Phylogenetic Index of Seafood CharactEriStics—organizes data according to phylogenetic relationships. PISCES categorizes species taxonomically, meaning that Salmo Salar (Atlantic salmon) and Salmo trutta (sea trout) would be grouped together.
ATLAS | ArcheType Library for Alternative Seafood
ATLAS—short for ArcheType Library for Alternative Seafood—focuses on archetypes, or groups of species that resemble the way seafood is presented in a culinary context. ATLAS categorizes Salmo salar as a salmon and Salmo trutta as a trout.
Better data will lead to better seafood
We believe the future of seafood includes a shift toward plant-based, fermentation-derived, and cultivated products.
For this shift to happen, we need these alternative seafood products to truly match their conventional counterparts on key attributes like taste, texture, color, and aroma. This means we need to first understand conventional seafood at the cellular and molecular level.
PISCES and ATLAS compile resources relevant to individual seafood species or archetypes. These tools also present the available data in a useful context for alternative seafood development.
In the current versions of PISCES and ATLAS, you can learn about cell lines from your species of interest, nutritional data, volatile compounds contributing to seafood aroma, and more.
Check out the user guide to learn more, or keep scrolling to start exploring PISCES and ATLAS directly!
Better data will lead to higher-impact research and development
As a global population, humans regularly eat well over 100 species of fish and shellfish. Choosing a species of focus can be a time-consuming process for startups, entrepreneurs, researchers, and others looking to contribute to the industry.
ATLAS provides transparent information on seven quantitative criteria relevant to archetypes and ranks the archetypes against each other for a comparative picture. In this version of ATLAS, we categorize the quantitative criteria assessed into four areas: sustainability, animal welfare, public health, and U.S. market size. Future iterations of this resource will continue adding data on existing criteria and additional criteria.
The dashboard below is a visualization of the ATLAS tab in the PISCES/ATLAS database. You can sort the archetype-level scores table by any criterion, including average score. Hover over a cell to see the underlying data comprising the score. Species-level data, when available, is presented on the bottom left and U.S. trade data, along with global consumption data, is presented in the map on the bottom right.
To dig into more of the detailed underlying data, be sure to dive into the AirTable base above. For more information on using the dashboard and PISCES/ATLAS generally, please review our User Guide.
The ATLAS ranking tool helps you select an archetype based on your priorities
Within ATLAS, archetypes are ranked based on an average of their scores for sustainability, animal welfare, public health, and U.S. market size. For more fine-grained control, you can use the interactive tool below to choose how each of these factors are weighted.
The ATLAS ranking tool allows you to set custom weights for each of the metrics used to weight seafood archetypes.
Let us know how you're using PISCES and ATLAS
Has PISCES or ATLAS helped make your research or product development process more e-fish-ient? Please let us know!
The better we understand how people are using these tools, the more we can do to make them better. We would love to know how this resource is helping you achieve your goals, as well as any suggestions for improvements!
"*" indicates required fields
What comes next?
While the current versions of PISCES and ATLAS make existing information easier to find, we'll also be working with researchers to generate new empirical data that will be integrated into future releases. You can read about our plans for characterizing seafood products in the proposal below.
We also plan to improve the user interface, including adding the ability to visualize evolutionary distances between species (currently, species can be viewed on a tree simply based on taxonomic classifications).
We will continue adding data to and refining the analysis underlying ATLAS. We welcome feedback on data sources to integrate, criteria that have been helpful to your decision-making process, or any other insight on how to make this tool as helpful as possible.