Characterizing bean proteins
2020-2022
Dr. Caroline Mellinger at The Brazilian Agricultural Research Corporation (EMBRAPA) is exploring bean protein as ingredients for plant-based meat.
PRODUCTION PLATFORM: Plant-based
TECHNOLOGY SECTOR: Ingredient optimization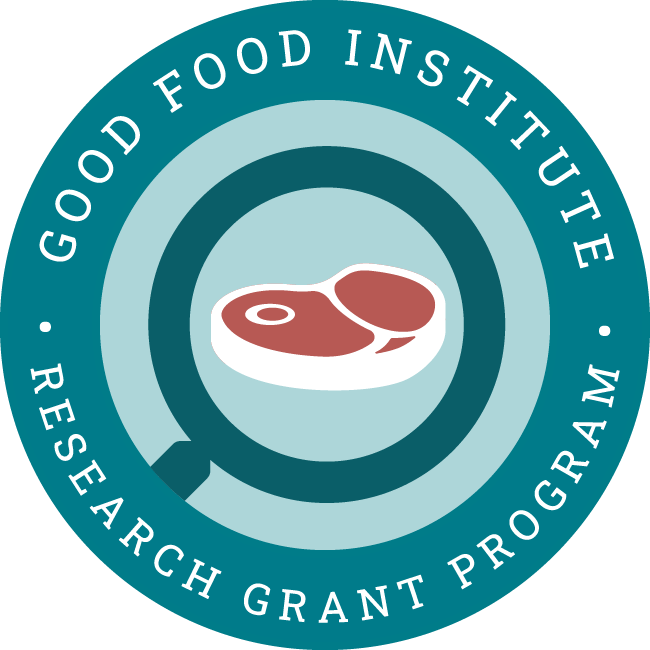 Project aims
This project optimizes the production of suitable protein concentrates and isolates from common beans. It also characterizes the physicochemical, technological, and nutritional properties of common bean protein concentrates and isolates.
Dr. Mellinger's work will accelerate scaling of plant-based meat by improving utilization of an already highly-produced crop. By capturing economies of scale associated with bean production, this research could reduce the costs of plant-based meat production.
Principal researcher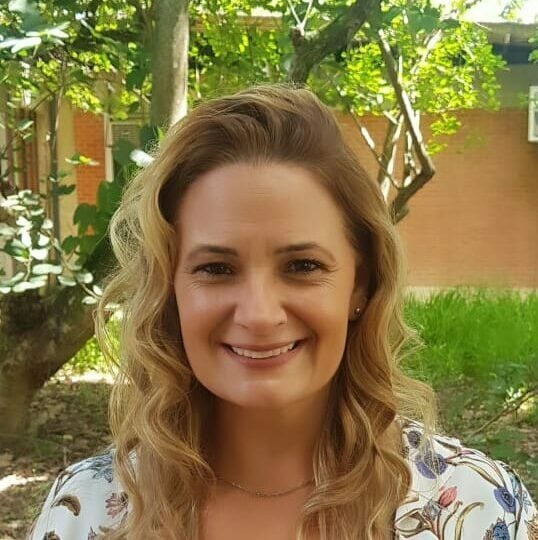 Dr. Caroline Mellinger
Researcher, EMBRAPA, Brazil
Dr. Mellinger leads an interdisciplinary team composed of protein chemists, food technologists, agronomists, and technology transfer professionals. Her research focuses on developing protein-rich ingredients and products and evaluating chemical and nutritional protein and peptide values.
New ingredients for the plant-based market
Learn from Dr. Mellinger and others in this webinar presentation "Novos ingredientes para o mercado plant-based" (in Portuguese) from GFI Brazil's webinar series.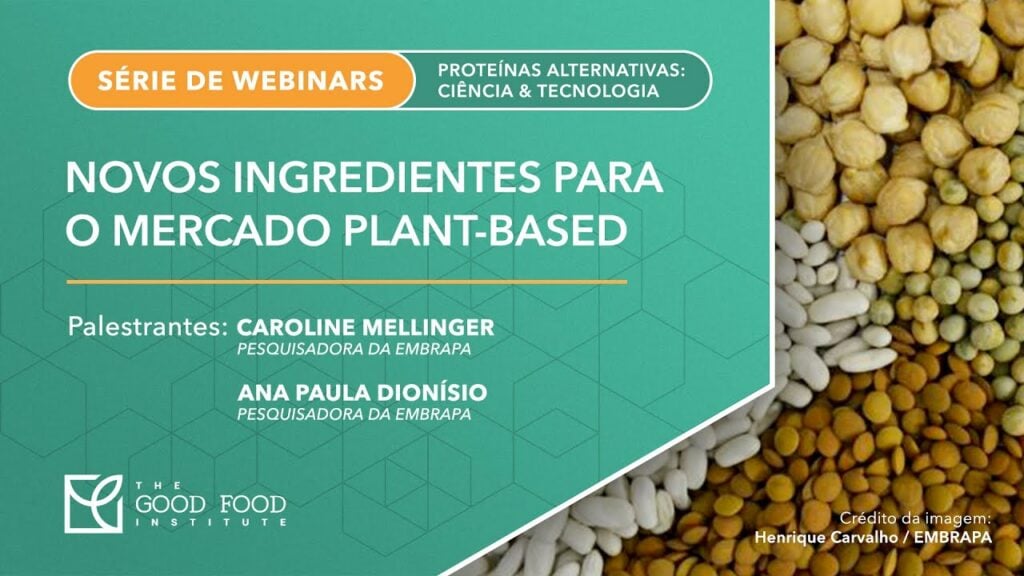 View related grant projects
Explore research opportunities
Cultivated
Fermentation
Plant-Based
Hybrid products are a promising means to improve the cost and sustainability of animal-derived meat while improving the taste of plant proteins. Promoting the health benefits of hybrids may facilitate…
Cultivated
Fermentation
Plant-Based
To expand the technical talent pipeline, various players in the alternative protein field should reach out to scientists and engineers in relevant disciplines (e.g., biotech, biopharma, and food science) to…
Cultivated
Fermentation
Plant-Based
To date, no robust environmental assessments have been conducted to compare alternative seafood to its conventional counterparts. An open-access, quantitative analysis of the relative environmental impacts of alternative seafood will…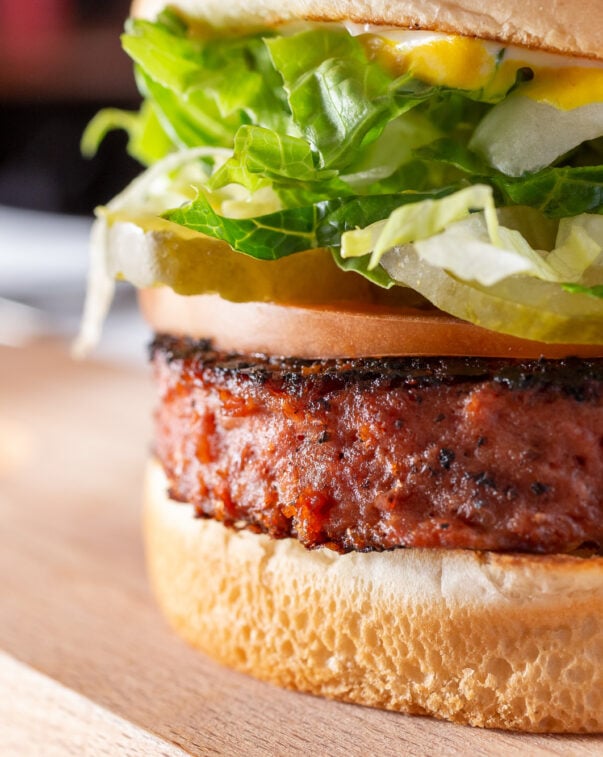 Page
The science of plant-based meat
Learn about the science of plant-based meat. Discover resources and research on the latest technological developments and key scientific questions.