The State of the Science on Alternative Proteins: September through December 2022
2022 ended with a bang for the alt protein sector! Here are three promising themes that rounded out an already historic year.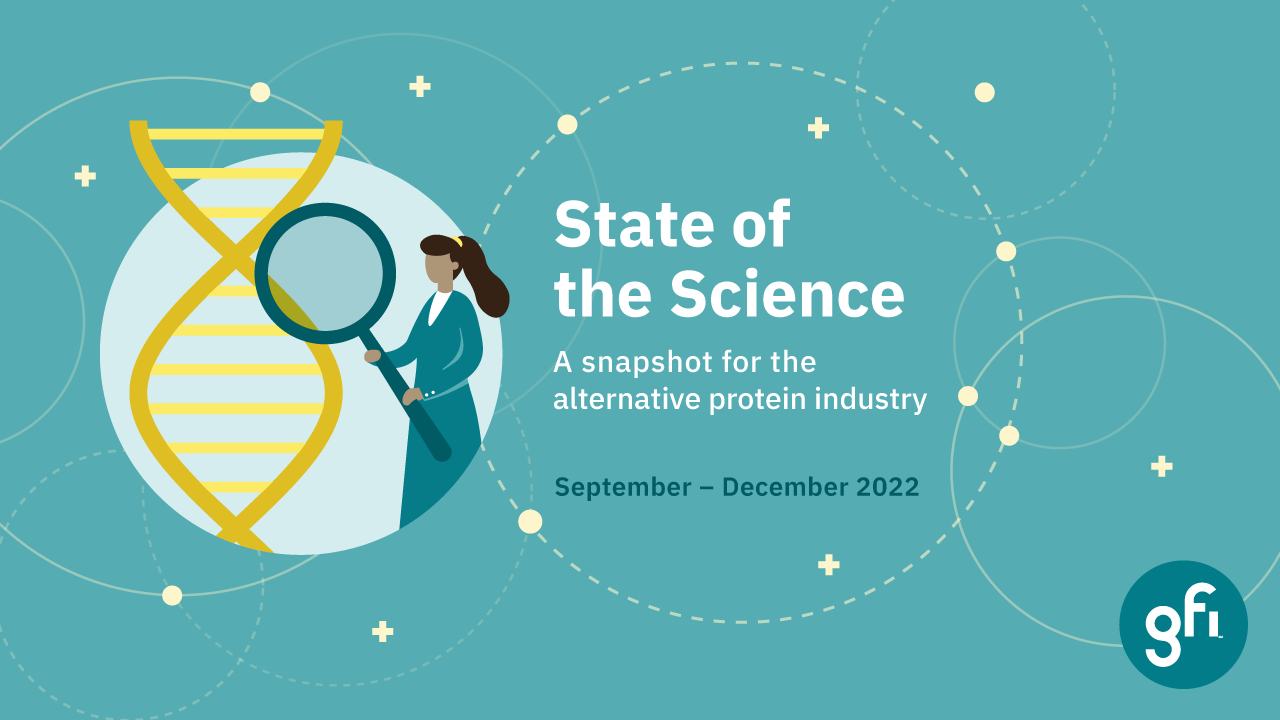 The U.S. government prioritized alternative proteins
In a review process that took over one year, the United States Food and Drug Administration shared in November that they had no further questions with respect to the safety of cultivated chicken produced by UPSIDE Foods. This news was a historic milestone for the industry and a signal to the rest of the world that cultivating animal cells is a safe way to produce meat. Consumers in the United States are likely to soon gain access to cultivated products, following USDA grants of inspection and decisions on labeling.
There were also several announcements and publications that indicate an increasing recognition that alt proteins should be a key element of our national strategy. The National Science and Technology Council Subcommittee on Advanced Manufacturing published their latest National Strategy for Advanced Manufacturing, which explicitly calls out alt proteins.
The National Academies of Sciences, Engineering, and Medicine published a report on Operationalizing Sustainable Development to Benefit People and the Planet, which lists alt proteins as a key research priority for food systems. The National Academies also published a briefing from their 2022 Food Forum workshop on alternative proteins, which I spoke at alongside GFI grantees Dr. Julian McClements and Dr. David Kaplan. A call for greater government investment in alt protein R&D was a resounding takeaway from this workshop.
These developments indicate a much greater commitment within the U.S. government to investigate the potential of alternative proteins to contribute to national priorities.
The industry gained a more sophisticated understanding of the technological roadmap for alt proteins
Building on these clear connections between alternative proteins and the broader bioeconomy, the second theme we are seeing is a greater level of maturity in the alternative protein field's ability to assess technological readiness and understand the roadmap from innovation to commercial-scale implementation.
For example, alternative proteins can leverage this new framework for bioindustrial manufacturing readiness levels that helps translate traditional technology readiness levels (TRL) to biomanufacturing development. A framework like this will have a strong impact on the commercialization of technology in the biomanufacturing world.
As demand grows, manufacturing is expected to become a bottleneck for the industry. Two useful resources emerged that will improve our understanding of global fermentation manufacturing capacity and facilitate more rapid scale up.
Launched in November, Capacitor is a free resource that provides more transparency into global contract fermentation manufacturing capacity and the existing facility network, with the goal of helping companies scale up production more quickly. Another resource in development is a searchable US Fermentation Facility Directory led by the BioP2P Network. This directory will enable end-users looking for bioprocessing to identify fermentation facilities with scale-up capacity.
Finally, Ohio State University conducted the first lifecycle analysis (LCA) of a hybrid product, SciFi Foods' novel burger composed of cultivated animal cells and plant-based ingredients, including coconut oil and soy protein. The analysis shows that hybrid products using conventional energy mixes can still be huge wins on emissions, land, and water use compared to beef. Cell cultivation accounts for 63% of greenhouse gas emissions and 69% of energy demand. Soy protein isolate had the highest land use contributions of the burger ingredients, while coconut oil drove water use. Overall, these results are consistent with other LCAs that find plant-based and cultivated meats have significant environmental benefits compared to conventional meat.
There were significant advances in plant-based meat science
Our third theme revolves around all things plant-based. From sidestream utilization to advances in extrusion, the science advancing plant-based meat made big strides in 2022 bringing us several steps closer to taste and price parity.
The use of sidestreams to create plant-based foods is an important trend that can help reduce overall food waste, reduce ingredient production costs, and stabilize protein supply chains by diversifying the portfolio of feedstocks that manufacturers can use. In the last four months of 2022, a number of publications focused on protein-rich sidestreams: including the use of corn gluten meal, wheat bran protein, tomato leaves, and brewers spent grain proteins as inputs for plant-based meat. All of these sources are large-scale commodities with large volumes of sidestreams that could significantly reduce the cost of plant protein production.
There is an emerging and promising trend of adding single amino acids, including L-cysteine and lysine to enhance protein bases such as soy and pea protein. Even Impossible Foods reformulated their original soy and potato protein base burger to now soy protein fortified with amino acid L-tryptophan, claiming that this modification improved their protein quality score.
To make plant-based meat a scalable solution to the world's most pressing challenges, these products must compete with traditional products in taste and texture. Advances in extrusion took off further at the end of 2022 to provide high-quality textured plant proteins, including optimizing die geometries and testing rotating dies for extruded protein functionality. Shear cell technology and 3D printing continue to demonstrate promise as texturization techniques as well.
These are just some of the many impressive trends in plant-based technical developments that signify a promising future for this industry.
But wait, there's more!
Join our SciTech team as they take you through the most significant updates from the last four months of 2022 in the alt protein ecosystem.
Related resources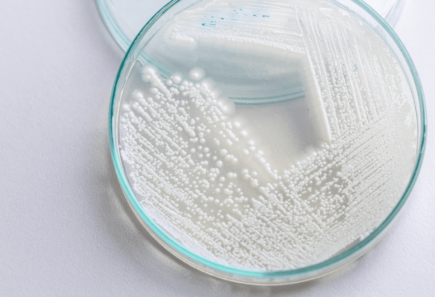 Join our next Science of Alt Protein seminar where Dr. Kyria Boundy-Mills of UC Davis will share her research on yeasts that convert inexpensive substrates into oils, including substitutes for…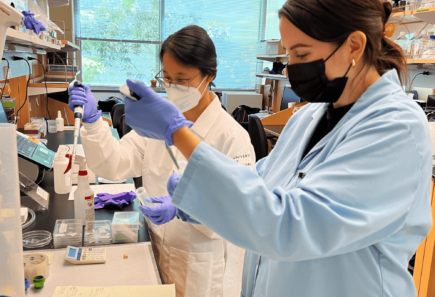 Scientists are using GFI funding to create the next wave of plant-based and cultivated meat.
It's been a busy four months in the world of alt protein science. Here are the breakthroughs you may have missed.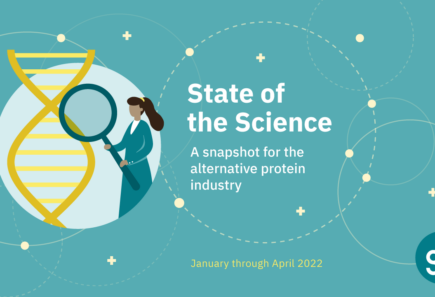 A new resource series covering alt protein technology and developments in the broader scientific ecosystem