Rooted in science, growing exponential impact
Scientists are using GFI funding to create the next wave of plant-based and cultivated meat.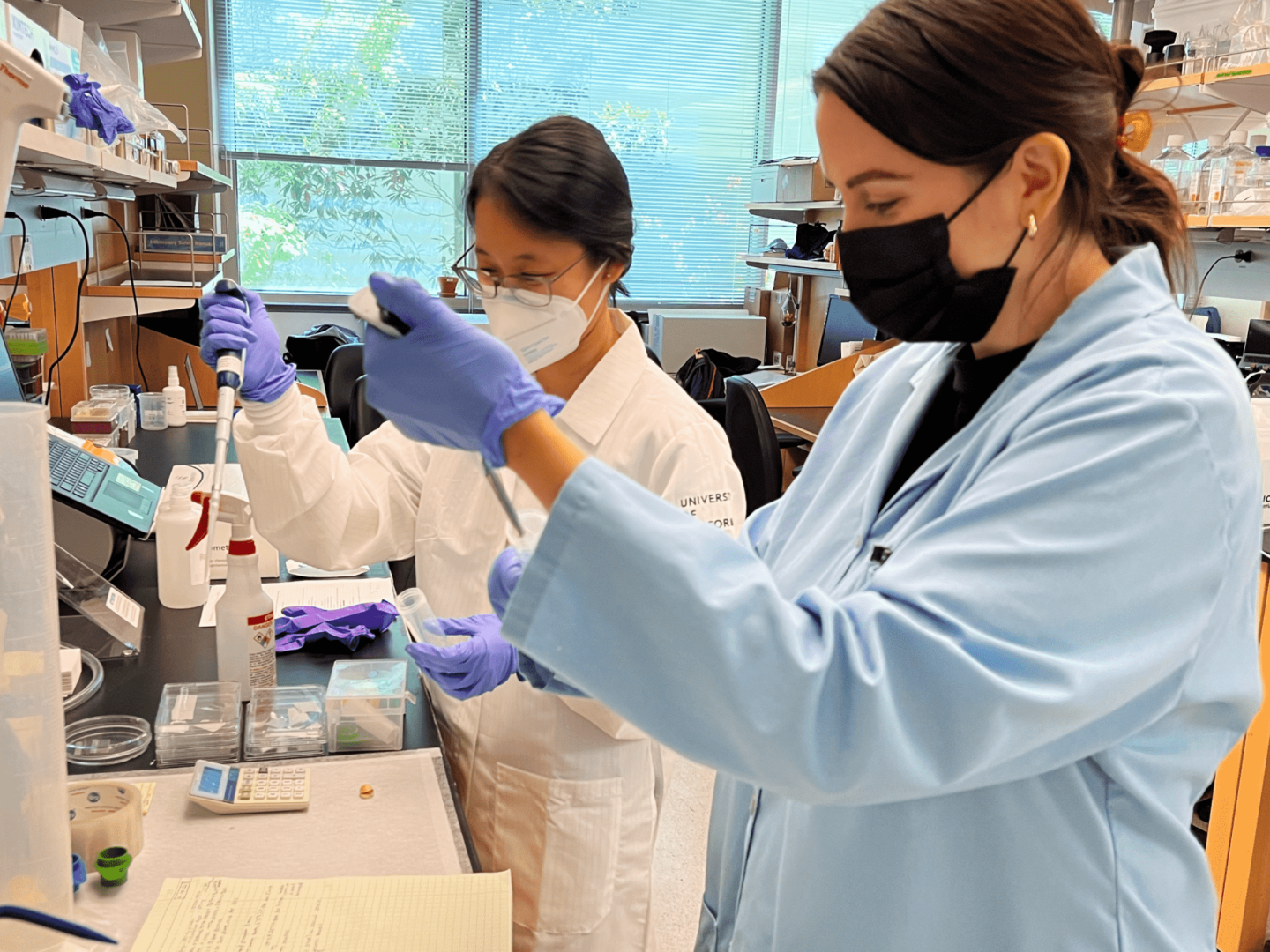 Kathleen Chen and Stephanie Kawecki in Dr. Rowat's lab – When Dr. Rowat was awarded a research grant from GFI, only one of her graduate students was interested in cultivated meat: now, more are getting involved and introducing other students to new research opportunities.
Dr. Amy Rowat's lab is changing fast.
Amy is an alumna of GFI's Research Grant Program, which funds open-access alternative protein research aimed at the biggest unanswered questions in the field. The grant that GFI awarded to Amy catalyzed her lab's alternative protein journey and unlocked substantial follow-on funding from the U.S. government.
A biophysicist and engineer by training, Amy studies the mechanics of cells and their surrounding environment, and she has also used food as a tool for science education. When she first joined the UCLA faculty in integrative biology and physiology, her lab was focused largely on biomedical research. Inspired by one of her graduate students who was passionate about cultivated meat, Amy began building on her expertise in cell biology to conduct cultivated meat research.
They had been applying for funding but found that grant dollars were scarce for research on alternative proteins—until they found GFI's Research Grant Program. For Amy and her lab, the grant from GFI was a game-changer.
Building on her GFI-funded research, in early 2022 Amy was awarded $600,000 from the U.S. Department of Agriculture (USDA) to continue her research. Then, in March, she received $1 million from a new National Science Foundation program focused on exploratory projects. Amy was one of three awardees in the inaugural funding cycle. The cherry on top? The California state budget, signed into law in June, awarded Amy's lab and two others at UC Berkeley and UC Davis a combined $5 million. You might recall that GFI lobbied for this public investment.
In the few years since Amy was awarded the research grant from GFI, the composition of her lab has shifted. Only one of her graduate students was interested in cultivated meat research when she received GFI's grant; now, about half of Amy's research group is working on cultivated meat. "There's so much student interest now," she says. Amy is most inspired by the students who are channeling their scientific expertise to introduce others to new research opportunities in the field of alternative proteins.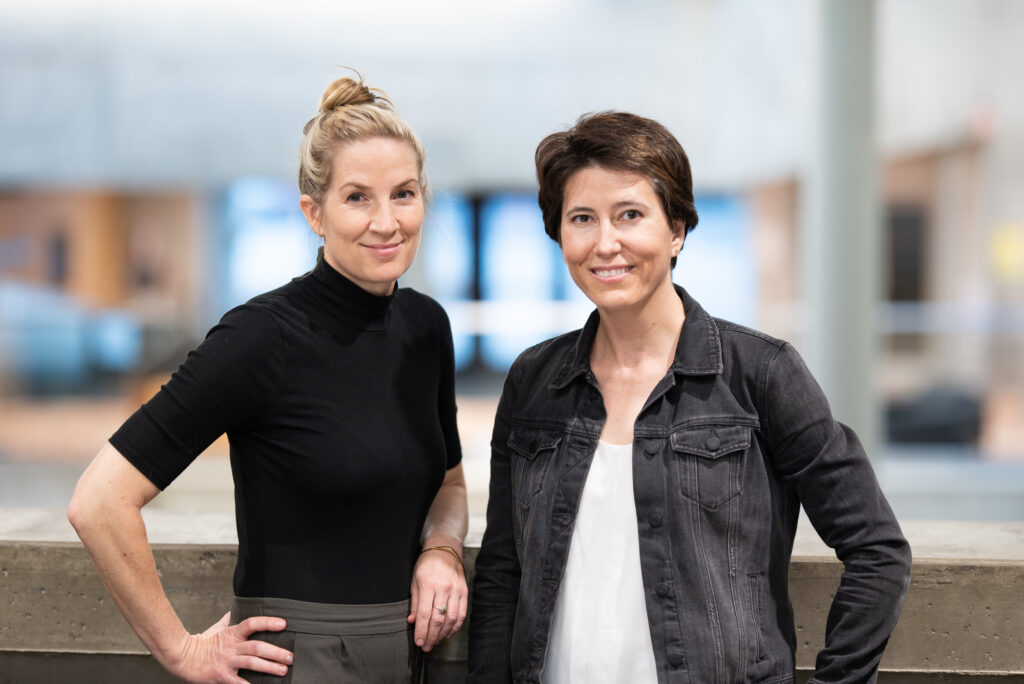 GFI grantee alumni make waves
If you caught the April 1 episode of Shark Tank, you saw two GFI grantee alumni in action, wowing the sharks with their seaweed bacon. Beth Zotter and Amanda Stiles, Berkeley scientists and GFI grantees, co-founded Umaro Foods to make delicious new products from one of the most sustainable and abundant protein sources on the planet: ocean-farmed seaweed. Their Shark Tank fame came days after announcing millions in investment, prompted by excitement for their innovative, animal-free bacon.
Umaro's latest news? They are launching their plant-based bacon in several restaurants across the country—including one Michelin-starred venue. GFI's Research Grant Program provided instrumental support for Beth and Amanda's seaweed protein research, allowing them to de-risk and validate their technology to enable them to launch a company and secure investment.
And they're not alone: so far, six startups have spun out of GFI-funded research, and twelve GFI-funded researchers have transitioned from universities to working at high-impact alternative protein companies.
Unlocking public funds to fuel alt protein innovation
GFI's Research Grant Program is possible because of GFI's global community of supporters, and Amy and Umaro's stories are just two examples of the force-multiplying impact the program is having on our food system. We are working around the world to ensure that when GFI leads, government support follows.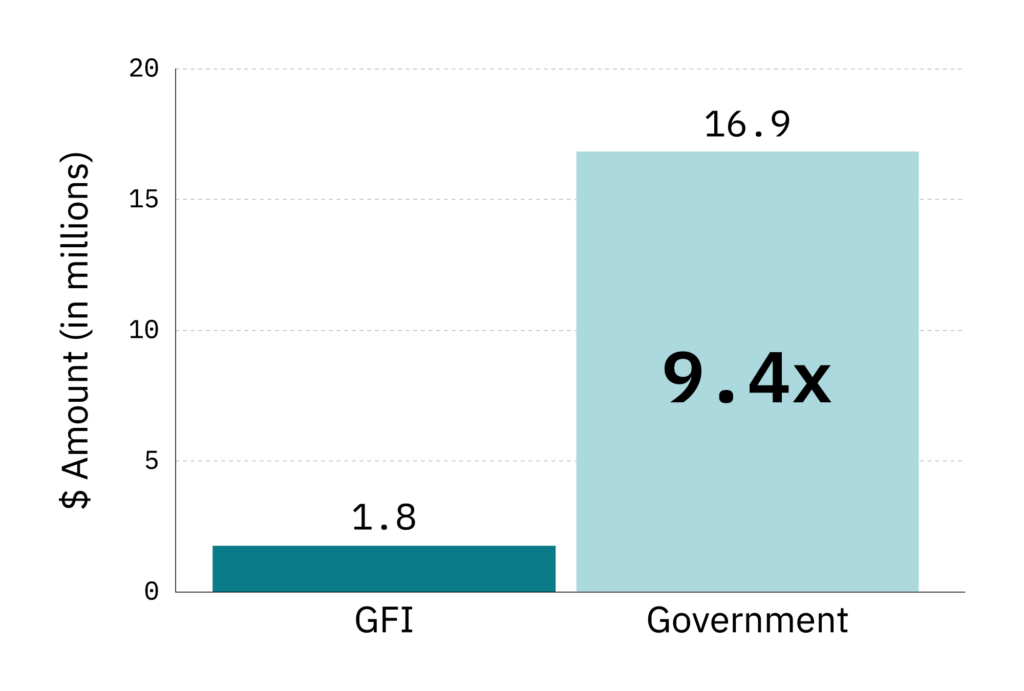 Last year, the USDA granted $10 million over five years to fund the first-ever National Institute for Cellular Agriculture at Tufts University. The two lead investigators on the grant, Dr. David Kaplan of Tufts and Dr. Reza Ovissipour of Virginia Tech, have received GFI research grants. Dr. Ovissipour credits GFI with opening the door for this achievement and shares that our grant was instrumental in developing his program:
GFI's Research Grant Program is paving the way for public funding around the world. Following extensive advocacy from GFI Israel to secure government matching of alternative protein research funding, the Israeli government agreed to partner with GFI Israel to launch a $1.2 million Alternative Protein Research Grant Program in June, with the Israeli government matching every GFI dollar four to one.
While Israel is a global leader on alternative proteins, most government support has previously gone toward developing a robust private sector ecosystem. This new initiative has the ability to fund 13 projects, potentially doubling the amount of open-access alternative protein research currently happening in Israel. While 80 percent of the joint grant program is supported by the Israeli government, the grant names GFI as an equal partner in all decision making, which allows us to influence funding toward the most neglected and important research in the field right now.
A new direction for today's science leaders
For Amy, Beth, Amanda, David, Reza, and so many more, GFI's research grants have played a significant role in their careers, and each of them is now on a trajectory aimed at a far more sustainable food future. Support for GFI nurtures this trailblazing talent, provides the early boost that innovators need to supercharge their science, creates a dynamic and connected community of researchers, and opens the door for even greater investment and momentum.
GFI is the matchmaker of the alternative protein ecosystem, connecting researchers with ideas, funding, and each other to grow the field. By providing catalytic seed funding, GFI makes pathways and innovations possible that might otherwise have never existed.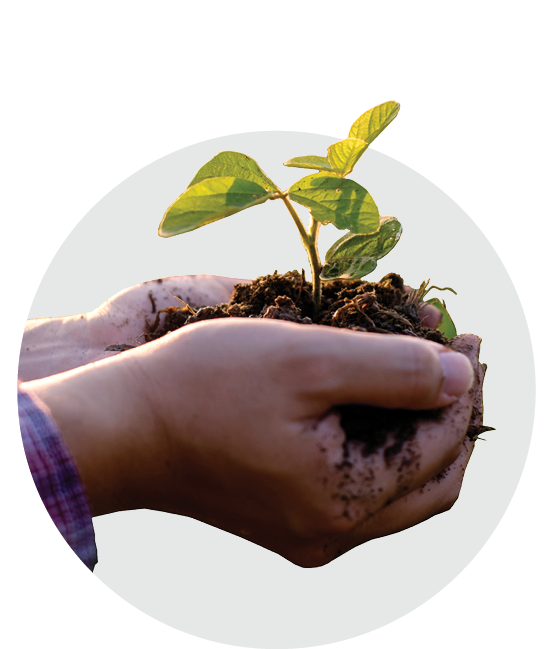 Support our work
Our alternative protein research, insights, and advocacy are made possible thanks to our generous, global family of donors. Philanthropic support is vital to our mission. Connect with us today to discuss how you can help fuel this transformative work.