Cultivated
Fermentation
Plant-Based
Facilitating import and export of alternative protein products
Many alternative protein companies are interested in exporting their products or ingredients, and this is matched by interest from businesses in many countries eager to import exciting products. But import/export is a complex endeavor with many legal, logistical, and administrative challenges. There are many opportunities for brokers, directories, legal firms, and service providers to facilitate global trade in alternative proteins, including consulting services on regulatory compliance, facilitating introductions to in-country distribution partners, and aggregating listings of government support programs and trade contacts.
Production platform
Cultivated

Fermentation

Plant-Based
Solution category
Commercial
Ecosystem
Policy
Value chain segment
Business Services
Compliance
Distribution Channels
Relevant actor
Industry
Academics
GFI
NGO's
Policymakers
Startups
Current challenge
International markets often represent exciting growth opportunities for alternative protein companies, with lots of pent-up consumer demand and the opportunity to position products as premium offerings. However, exporting products or ingredients is often complex, involving many shipping, distribution, and regulatory considerations that most alternative companies are not experienced in dealing with.
Exports and global trade are a significant source of animal protein sales, providing important outlets for valorizing animal product side streams from the slaughtering process and often providing substantial support for domestic industrial animal farming operations. Alternative proteins have not yet captured a meaningful share of this market. By increasing alternative protein global trade, sales and scale can be increased, efficiencies can be realized, and animal protein sales may be reduced as demand is met with non-animal sources.
While not all alternative protein categories need more global supply chains, some parts of the industry suffer from not being able to easily or cheaply source key ingredients from other countries.
Proposed solution
Support the development of resources, directories, services, and companies that can do the following:
Help alternative protein companies build out supply chains for ingredients or other inputs around the world, and provide support for importing, such as trade financing
Help find partners and service providers in various countries who can help with transportation logistics, importing, distribution, sale , and marketing
Matchmake alternative protein companies who are looking for joint venture partners who have local expertise in a relevant part of the supply chain such as raw material sourcing, ingredient processing, end product production, distribution, etc.
Provide business and consulting services on the regulatory compliance needs for importing and exporting alternative protein ingredients or end products
Aggregate listings of governmental trade support programs and contacts for widespread dissemination to alternative protein companies.
Anticipated impact
Making alternative protein ingredient and end product importing and exporting easier would:
Reduce barriers to entry for startups and established companies to enter the alternative protein market
Create an additional revenue stream for alternative protein end product and ingredient manufacturers.
Facilitate greater cross-cultural exchange of ingredients and processing/production techniques
Create opportunities to expand the variety of alternative protein products as they are adapted to local cuisines integrated into various cultures
Allow for supply chain specialization and benefits from the comparative advantages different countries possess. The varying environmental, political, economic, and social infrastructure in different regions can enable the development of specialized supply chains where ingredients are grown, raw materials are processed, and end products produced in the most advantageous areas of the world and then distributed to global consumers. The benefits from clustering specific industries and relying on specialized regionalized supply chains can be seen in a variety of manufacturing industries, including smartphones and semiconductor production.
Related efforts
Many global governments offer trade assistance programs with resources to help domestic manufacturers export to international markets. This can include subsidized access to international tradeshows, support from local embassy and consular staff who are dedicated to economic development, and introductions to networks of import/export partners.
Additional resources:
GFI resources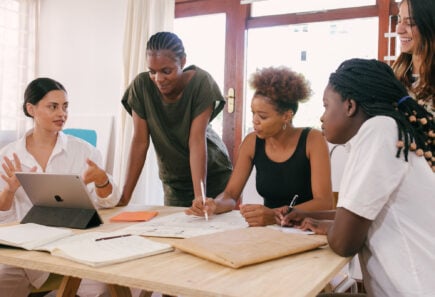 This guide lays out the steps involved in starting an alternative protein company, from securing funding and developing your product to scaling up and expanding distribution.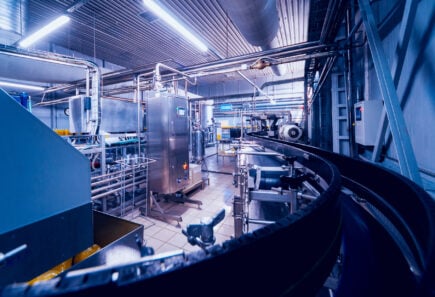 Use this directory to find co-manufacturers, pilot plants, co-packers, private labelers, and contract manufacturing consultants for alt proteins.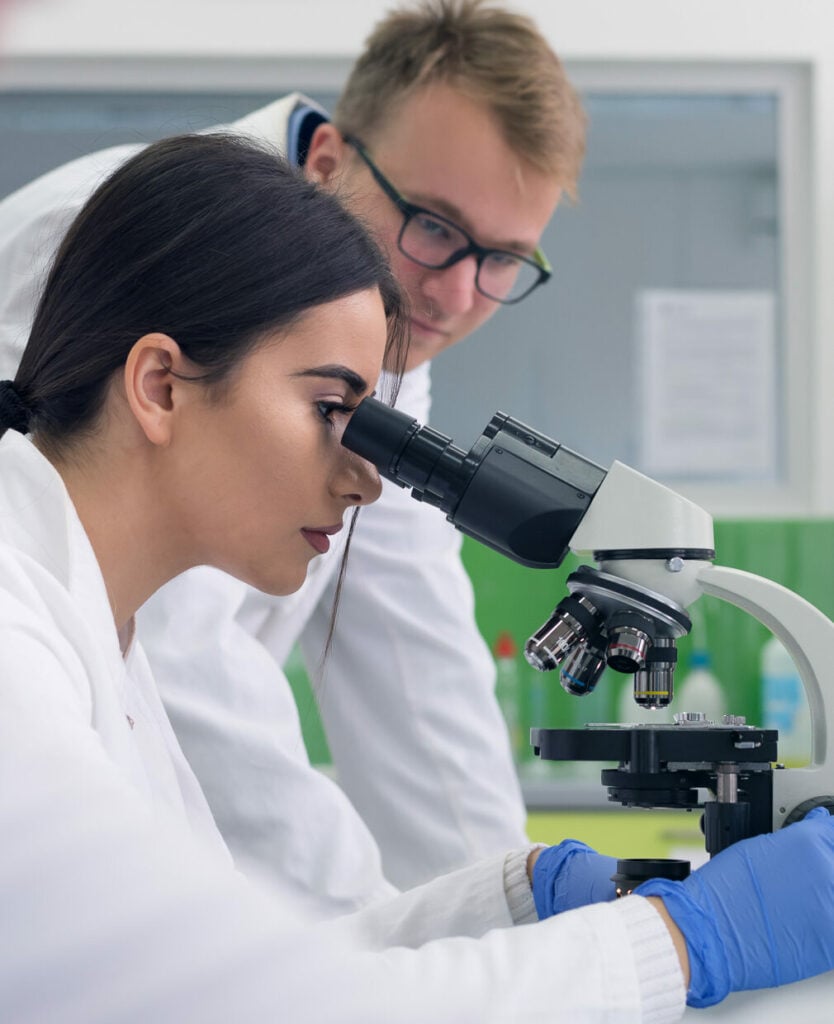 Find collaborators
Join the GFIdeas global community of 2,000+ entrepreneurs, scientists, investors, and subject matter experts. Discuss projects on the members-only Slack community, attend monthly seminars, and use the community directory to help you find collaborators working on similar Solutions!
Related solutions
Fermentation

Plant-Based
Resources and services that make it easier to locate, filter, and prioritize sales and partnership efforts would ease transactional burdens for startups and add value to existing companies looking for…
Cultivated

Fermentation

Plant-Based
Tailored resources in the form of events, courses, thought leadership, directories, consulting services, and training programs for alternative protein B2B sales people.
Plant-Based
Opportunity exists for a broker, marketplace, directory, or other exchange platform to facilitate B2B sales of plant-based foods as ingredients to manufacturers of frozen and prepared foods.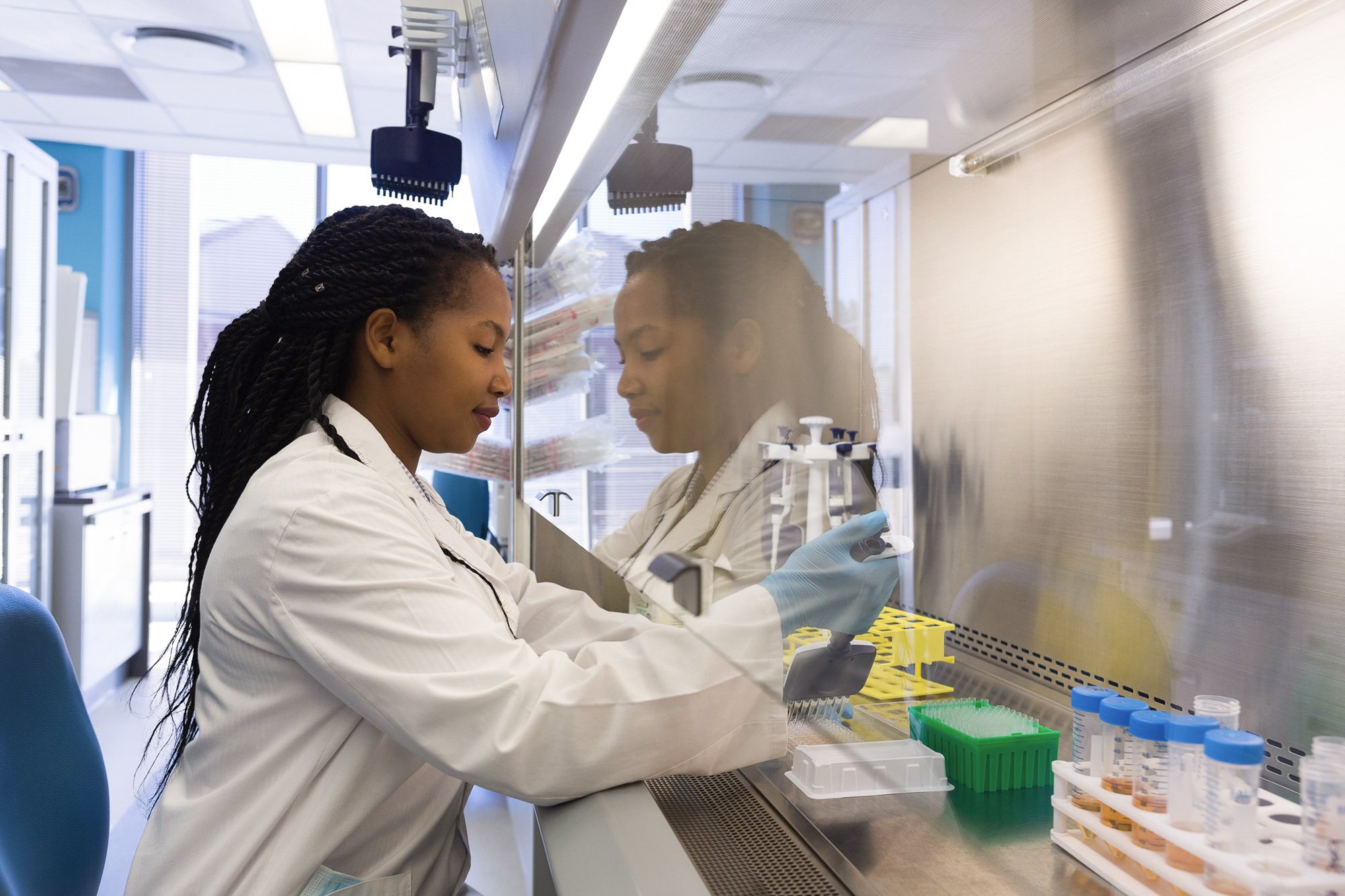 Explore the full solutions database
Browse 100+ startup ideas, commercial opportunities, research projects, and investment priorities throughout the alternative protein supply chain.
Get involved
If you'd like to fund a research project, work on any of these solutions, share information about related efforts that are already underway, or elevate new ideas for advancing the alternative protein industry, we'd love to hear from you!