Nestlé's plant-based bacon cheeseburger is monumental
Nestlé's new PB triple play is more than just a new plant-based burger option—it's a sign that the plant-based market is bigger than burgers.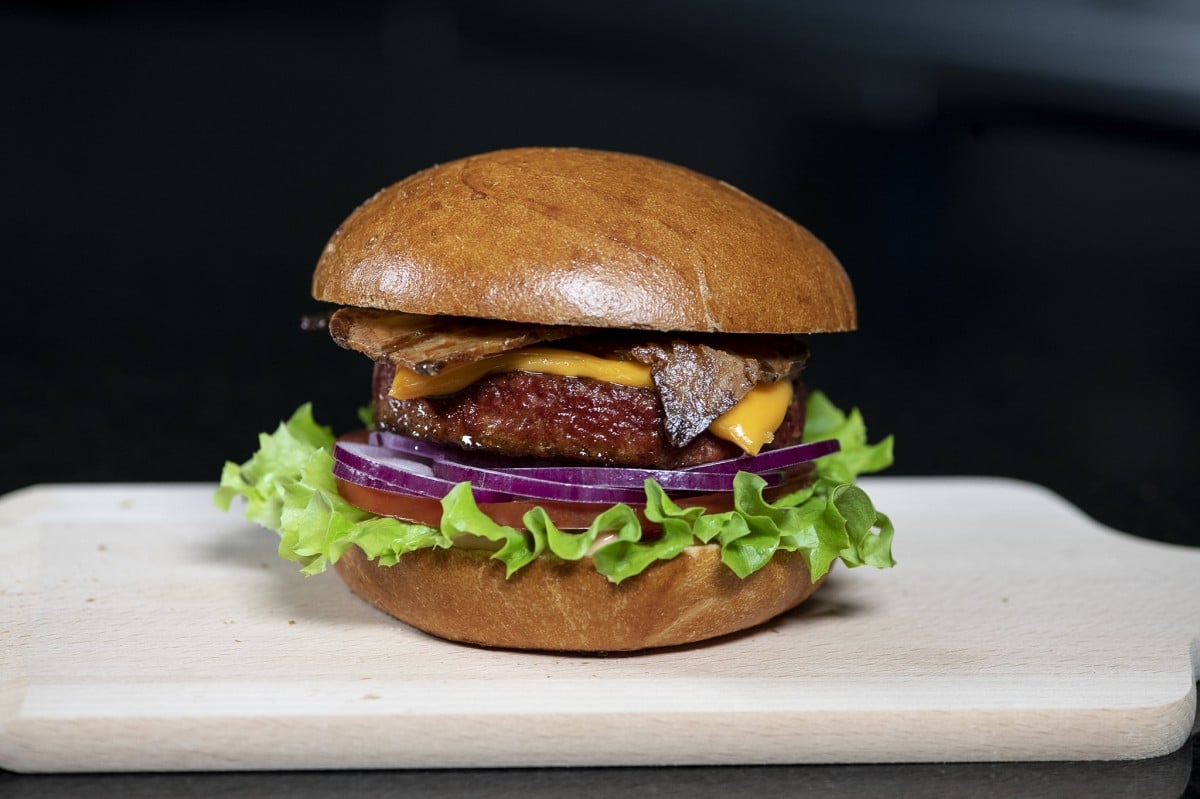 Nestlé, the world's largest food company, just announced that it is expanding its plant-based food options to include cow-less cheese and pig-free bacon products. Combined with the company's plant-based burger line, consumers will soon be able to sink their teeth into a 100 percent plant-based bacon cheeseburger—the "PB triple play."
Nestlé CEO Mark Schneider said, "More and more consumers are looking for delicious, nutritious and sustainable plant-based options when they dine out. We have now raised the bar by developing a 'PB triple play' of ingredients for an all-time classic: the bacon cheeseburger."
The plant-based burger, cheese, and bacon will first become available as a complete package to restaurant and foodservice operators in 2020.
"We are thrilled to see a company like Nestlé use their expertise to provide consumers with a fully plant-based option that delivers on deliciousness!" said GFI director of corporate engagement Alison Rabschnuk. "As GFI's market research illustrates, there is still so much white space opportunity for food manufacturers in categories like bacon and cheese. We welcome the continued innovation that we're seeing in the plant-based food sector."
Nestlé's plant-based burger bundle is a great way to introduce consumers to additional plant-based meat and dairy options. Plant-based burgers now have demonstrated consumer traction; from fast food partnerships to retail launches, consumer demand is driving the burger explosion.
While we have seen many major food players throw their hat into the plant-based burger ring over the past year, there are still vast, untapped market opportunities for other plant-based products—particularly in the breakfast space.
GFI foodservice analyst Zak Weston concluded, "The fact that the world's largest food company is now offering plant-based versions of both bacon and cheese is monumental. The real message here is that plant-based is bigger than burgers."