Mississippi has criminalized the term "veggie burger." Will the law hold up in court?
Mississippi is banning terms like "vegan hot dog" and "plant-based meat" on packaging. Upton's Naturals, the Plant Based Foods Association (PBFA), and the Institute for Justice (IJ) are challenging it in court.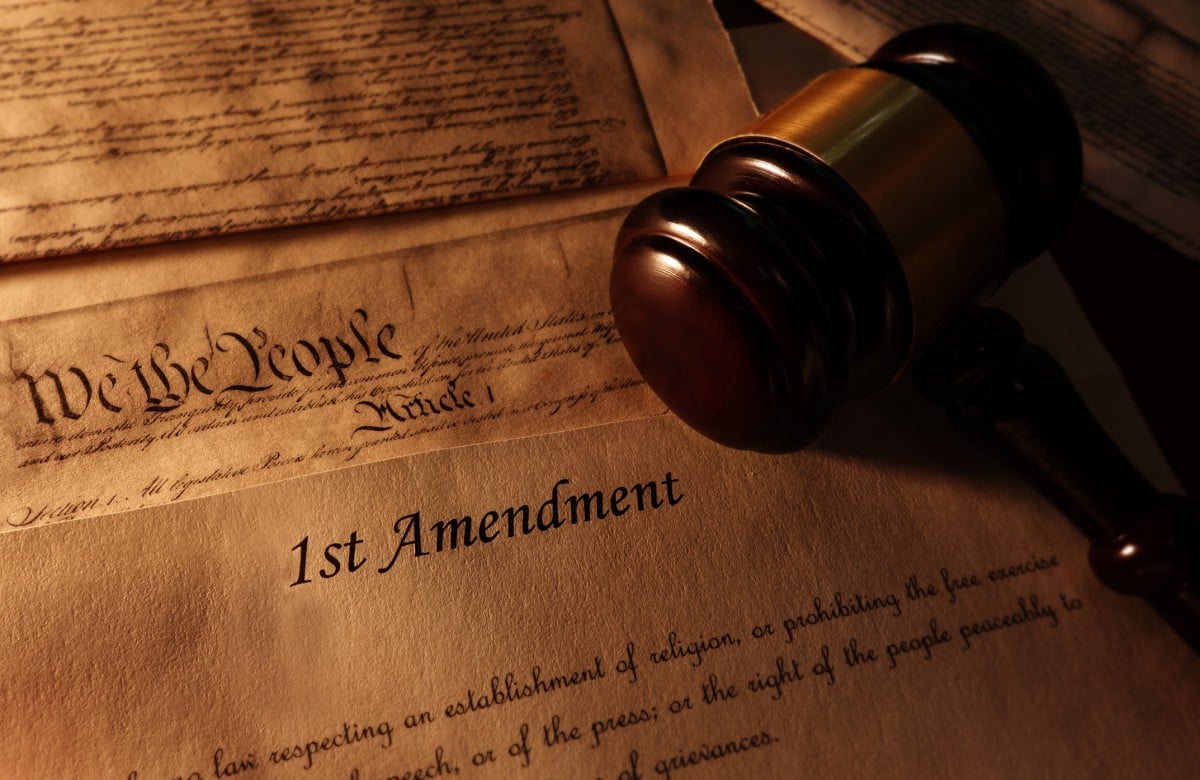 A new Mississippi law criminalizing terms like "veggie burger" and "vegan hot dog" on food packages just went into effect. Plant-based meat producer Upton's Naturals Co., the Plant Based Foods Association (PBFA), and the Institute for Justice (IJ) are challenging it in court.
The law is allegedly intended to protect consumers from misleading labels, but plant-based food labels are not misleading and there is no evidence of consumer confusion. IJ managing attorney Justin Pearson explained, "No one thinks plant-based burgers or vegan hot dogs contain meat. To the contrary, those terms tell consumers that they are buying exactly what they want: a plant-based alternative to animal meat. By banning the terms customers understand best, Mississippi is not only creating confusion, but also violating the First Amendment rights of both sellers and consumers."
Mississippi is hampering free markets and innovation
The reality is that this law is an anti-competitive measure meant to curb growth in the growing alternative protein sector. Mississippi Farm Bureau Federation president Mike McCormick stated this plainly when the Mississippi House of Representative passed the bill: "This bill will protect our cattle farmers from having to compete with products not harvested from an animal."
GFI has advocated against the introduction of more than two dozen label-censorship laws, including this law in Mississippi. We also sued Missouri, the first state to enact a censorship law like this, together with the American Civil Liberties Union (ACLU) of Missouri, the Animal Legal Defense Fund (ALDF), and Tofurky, in August 2018. We commend Upton's Naturals Co., PBFA, and IJ for taking Mississippi's unconstitutional censorship to court.
In a press statement, GFI director of policy Jessica Almy said, "Mississippi is one of a dozen states to pass these authoritarian laws that stifle competition and trample on free speech. Consumer interest in plant-based foods is surging, particularly in Mississippi and surrounding states, where sales of plant-based meats increased 19 percent from 2017 to 2018,"
She pointed out, "Now is the time to encourage business in Mississippi and invite local innovators to capitalize on the increasing demand for plant-based foods. This law, unfortunately, does just the opposite."
This law is designed to disadvantage cell-based meat too
And the law goes further than just veggie burgers and plant-based hot dogs. It would censor labels on cell-based meat products when they come to market. Cell-based meat is cultivated directly from animal cells, rather than harvested from a slaughtered animal. The new form of meat production will afford consumers the opportunity to eat animal meat produced without slaughter and that requires far fewer natural resources.
The lawsuit filed today by Upton's Naturals, PBFA, and IJ only challenges the provision in the law that censors plant-based foods. But Jessica observed that, as the law stands, cell-based meat producers will be unable to honestly label their products — with serious potential consequences for consumers with meat allergies.
As Jessica noted, "This law is a slippery slope and could open the door to all sorts of restrictive labeling. It doesn't matter whether you care about veggie burgers, the question is whether you want the state to come in and control free speech like this."
Read our press statement here.