Plant-based makes Kroger's top five food trends for 2019
The biggest retailers in the United States are catching the plant-based wave. As Kroger and Walmart add plant-based products to their shelves, more people across the country have easy access to cost-competitive plant-based options. Sales of plant-based products are increasing in every region across the country, and major retailers are taking note.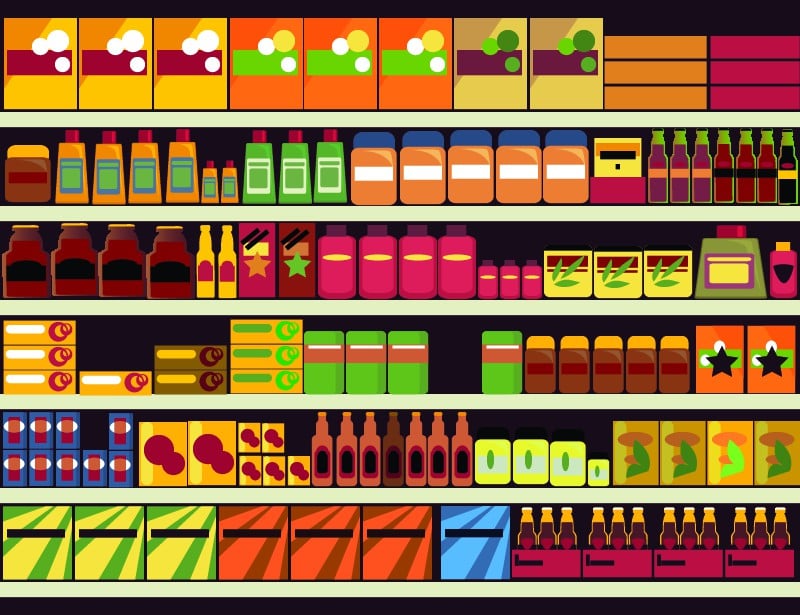 The biggest retailers in the United States are catching the plant-based wave. Kroger recently released their list of the top five food trends for 2019, and plant-based was number two, followed closely by "eating styles," such as flexitarian, at number three.
Kroger clearly has their finger on the pulse of the burgeoning plant-based industry. According to retail sales data GFI recently commissioned from Nielsen, plant-based product sales are growing double-digits across most categories while animal-based foods in those same categories are declining or growing only modestly. Furthermore, this trend is not confined to the coasts: sales of plant-based products are increasing in every region across the country. And now major retailers are taking note.
According to Kroger, "Our consumers are finding it is easier than ever before to incorporate more plant-based fare into their daily diets." They go on to state, "there will be more plant-based options available to power through the day." Expanding Kroger's plant-based options has huge implications for the accessibility of these products to the general public. Kroger is the biggest supermarket chain by revenue in the US.
It's the second largest general retailer, after Walmart.
And speaking of Walmart, the US's biggest retailer is continuing to increase their assortment of plant-based products. The latest addition? No Evil Foods plant-based meat will soon be appearing on shelves at 250 Walmart stores in eight states surrounding the brand's headquarters in Asheville, NC. According to Sadrah Schadel, co-founder of No Evil Foods "Ninety-one percent of Americans live within 10 miles of a Walmart and the success of our mission [to impact environmental sustainability, public health, and animal welfare through better food choices] is largely based on our ability to provide compromise-free alternatives to everyone."
Another exciting new plant-based product planned to launch at Walmart in early 2019 is Not Mayo, a chickpea-based mayonnaise alternative. It is produced by The Not Company, a Chilean plant-based food tech startup whose motto is "change without changing" . The company uses AI to replace animal products in traditional foods with delicious, healthy, and accessible products made from plants.
Meanwhile, Alpha Foods, a manufacturer of plant-based convenience foods, is also making major moves in the national retail scene. When we first met Alpha Foods at Expo East in 2017, they didn't even have a retail presence. Yet by the middle of 2018, less than one year later, their products were available in more than 5,000 stores nationwide. The first retailer to carry their tasty burritos? Walmart. From there they quickly expanded into Kroger, Publix, and more. Their newest innovation? The Alpha Handheld Pot Pies, on-shelf now at Walmart, Wegmans, Kroger, and Sprouts.
Taste, price, and convenience are the key drivers of consumer food choices, as research has made clear. Plant-based products must deliver on all three of these criteria to successfully compete with animal products. With so much innovation happening in the industry, plant-based products have never been so crave-able. And with grocers of all stripes adding more plant-based products, they've never been so accessible or affordable. Here's to making plant-based eating a delicious, economic, and convenient option for every consumer.