JBS is launching a plant-based burger in Brazil
The world's largest meat producer, Brazil-based JBS is launching a plant-based burger. And that's not all that's happening in the Brazilian market.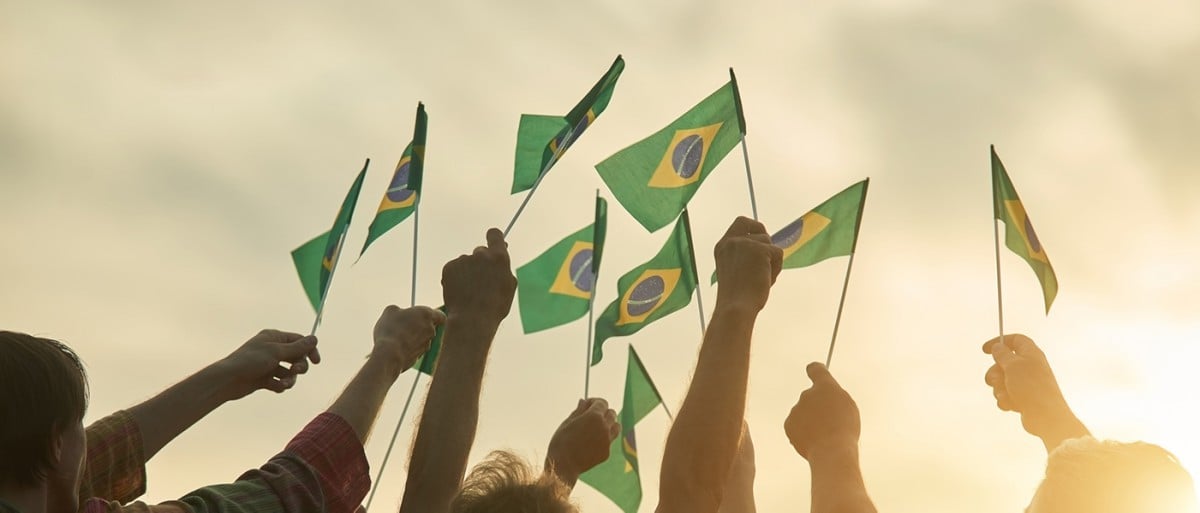 JBS, the largest meat producer in the world, is launching a plant-based burger in Brazil. The new burger, which is being sold under their brand Seara, is made from soy, wheat, garlic, onions, and beetroot. Seara previewed the new plant-based patty at the APAS Trade Show 2019 in São Paulo earlier this May and expects to start selling the burger commercially later this spring.
Brazil exports more red meat than any other country in the world (it's about 20 percent of global red meat exports) and is on par with the United States in terms of red meat consumption per capita. When the biggest meat producer in Brazil—and the world—starts producing plant-based meat, it's an important market signal.
Indeed, the market for plant-based meat is steadily gaining steam across Brazil. We've seen a huge amount of growth in this category in recent months.
For instance, with the support of GFI-Brazil, food entrepreneur Marcos Leta founded Fazenda Futuro and launched the Futuro Burger in April. The Futuro Burger is now available in Rio De Janeiro and São Paulo in restaurants and grocery stores.
Meanwhile, a new Brazilian startup called Behind the Foods recently announced a new plant-based burger and expects to begin selling in the next few weeks. They're starting with ground beef, hamburgers, and sausage and plan to expand into chicken and pork.
Superbom, a legacy plant-based food brand, has just launched a new line of plant-based meats as well, including a burger, chicken, and fish steaks. Superbom marketing director David Oliveira said, "The vegan fish steak is an innovative item because there are few vegan foods that simulate fish meat in the Brazilian market."
GFI-Brazil has been working to stoke interest in this market and support the innovators and companies meeting the growing consumer demand. We continue to invest in research and engage the government in accelerating this category. We are thrilled to see so many producers answering consumer demand for plant-based options.
Interested in learning more about the market for plant-based meat, eggs, and dairy in Brazil? Check out our market report for Brazil!