Our experts predict five alternative protein trends in 2020
2020 is here, and with it comes a new year (and decade!) of opportunities for alternative proteins. What exciting developments should you expect to see this year? Our experts identified five key trends to watch.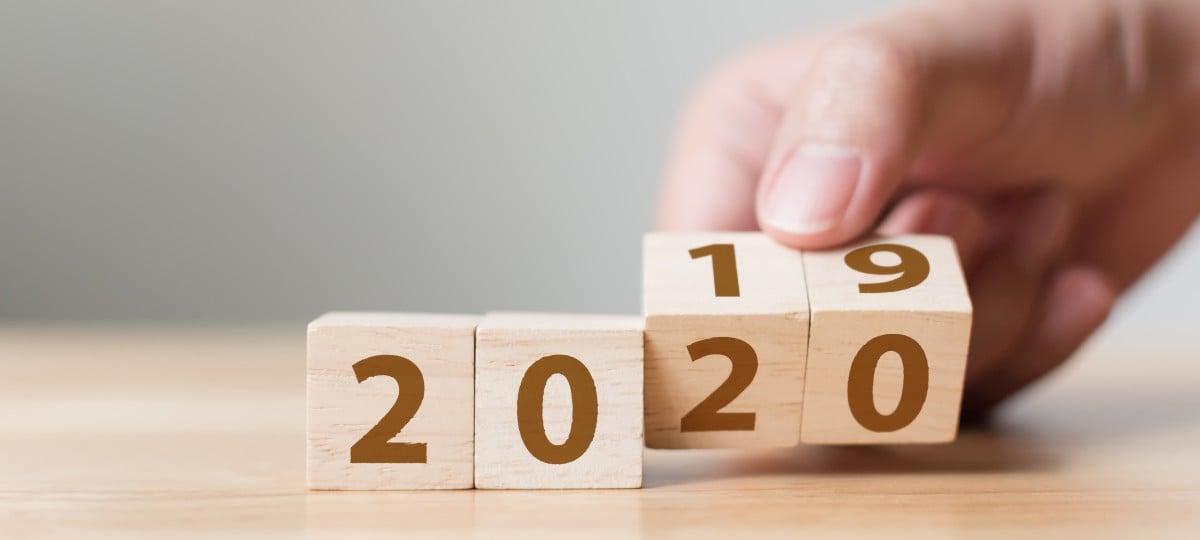 2020 is here, and with it comes a new year (and decade!) of opportunities for alternative proteins. New products, growing partnerships, and an expanding international market all point to big opportunities on the horizon. What are the biggest trends we expect to see this year?
1. 
New plant-based and cultivated meat products
2019 brought a slew of new products and innovations. From new breakfast items to plant-based jerky, bacon, and seafood, alternative proteins are now much more than just burgers. Options will continue to expand this year as the demand grows and new players get involved.
According to GFI sustainable seafood initiative manager Jen Lamy, "2019 was a year of milestones. We saw new products, new investments, and retail expansions. We also saw a family-owned conventional seafood company, the Van Cleve Seafood Co., launch a line of plant-based seafood products in response to these growing trends. And cultivated seafood startup BlueNalu closed out the year with a stunning demonstration featuring whole muscle portions of yellowtail cooked in different ways."
She concluded, "This year, we expect more companies and investors in legacy meat and seafood to capitalize on these growing opportunities and get involved. Expect more investment, more product rollouts, and more truly sustainable seafood in 2020!"
2. Innovative ingredients and enhanced flavors
In addition to new products, we expect 2020 to bring products that use new ingredients more efficiently and offer even more mouth-watering flavors. GFI food scientist MJ Kinney notes, "There's a significant amount of innovation and problem-solving that goes into creating efficient processes that isolate protein fractions from their raw materials. Using all parts of the plant is the end-goal when we're approaching this from a lens of optimal sustainability."
In addition to using new processing techniques, we predict manufacturers will enhance their product's flavors using umami-rich foods. "I foresee more conventional flavors combined with raw materials that offer the umami flavors and compounds seen in cooked meat," MJ speculates. "That may include fermented plant products, yeast, and various mushrooms."
3. 
A growing international market and increasing consumer demand
From South America, to Asia, to Europe, the international market for alternative protein is growing at a rapid rate—and it will likely drive much of the industry's growth and innovation in 2020. Major industry partnerships have brought alternative protein products to more consumers than ever before and will continue to make products more accessible internationally.
As accessibility increases, consumer perceptions will continue to evolve. GFI senior consumer research scientist Keri Szejda said, "In multiple countries, survey research shows that prior familiarity with plant-based meat is the strongest predictor of purchase intent. Implicit testing indicates that taste is the strongest driver at the actual point of purchase."
Keri added, "As innovative alternative protein products diffuse through society, social norms and familiarity drive an increase in positive attitudes. Once barriers decrease, greater proportions of the population will begin to adopt these foods."
4. 
More private sector investments and opportunities
New products and ingredients, burgeoning industry partnerships, and growing consumer demand all point to great opportunities for investors and entrepreneurs. GFI business innovation specialist Blake Byrne observes, "In 2019 we strapped a rocket to demand for alternative proteins. In 2020 we will need to do the same, but this time on the supply side. Companies should increasingly focus on building manufacturing capacity and boosting product diversity."
In 2020, we also expect more private sector investment in alternative proteins. GFI business analyst Nate Crosser notes, "At a high level, alternative proteins are now mainstream, so the industry generally will be viewed as an attractive area to invest and work in by a broader audience. Commercialization of new plant-based meat production methods like 3D printing, the increased use of microbial fermentation to enhance and produce plant-based foods, and the scaling up of cultivated meat production to at least a pilot scale, are all trends in the space that could attract investors."
5. 
A greater need for public sector funding
While 2020 offers great promise for growth, optimal progress cannot happen with private sector funding alone. Government-funded research is needed to transform our food system. GFI director of policy Jessica Almy notes, "Last year, both the U.S. House and Senate encouraged research on plant proteins in their agriculture appropriations reports. This year, we hope to see direct allocations of public funds for research that will benefit plant-based and cultivated meat. Publicly funded research will accelerate progress toward a healthy, sustainable, and just food system."
With all of the exciting innovation we saw in 2019, we at GFI expect—and will continue our work to ensure—2020 to be another landmark year for alternative protein.
Want to stay up-to-date on GFI's latest scientific and market research, partnerships, and other exciting developments? Sign up for our new-and-improved e-news.