Cultivating a better future with impact investing
Alternative proteins can help investors achieve their ESG and corporate citizenship goals while driving positive outcomes for people and the planet.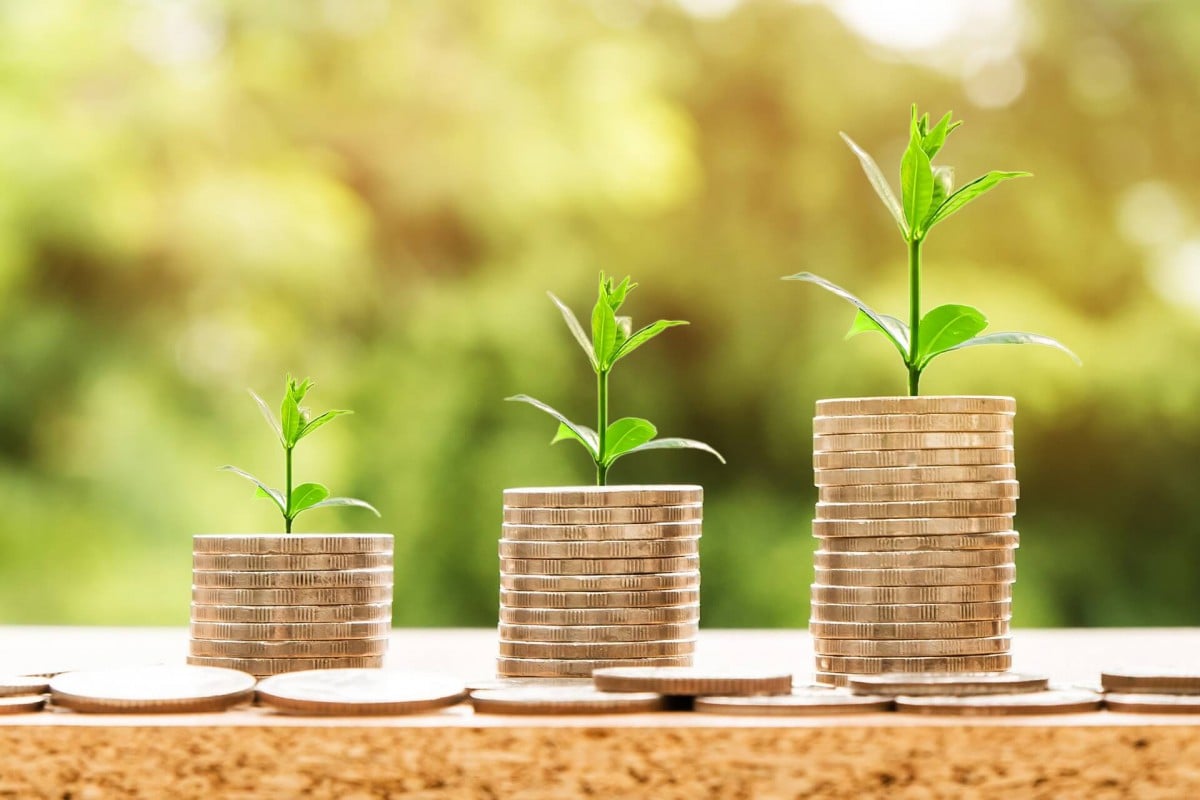 Climate risks are market risks
As more and more investors acknowledge that climate and social risks are market risks, there has been a growing focus on incorporating Environment, Social, and Governance (ESG) risk factors in investment strategies. Furthermore, investors are increasingly using impact investing to drive positive outcomes through strategic financing of companies and funds. In fact, in a survey by Coller Capital, over three-quarters of limited partners surveyed ranked climate change and sustainability as the most influential mega-trend that will affect where they invest in the next five years.
Yet, despite the powerful solution alternative proteins offer to decarbonize the food system, which is responsible for 34% of adverse climate impact, private investments in this industry are still minuscule compared to the dollars allocated to other climate-friendly investments such as renewable energy. Investors are missing a key ESG solution.
For the sake of people and the planet, this must change. The world cannot achieve net-zero emissions without cutting greenhouse gas emissions from worldwide food production, specifically industrial animal agriculture. Any investor serious about their ESG risk management and corporate citizenship goals—not to mention interested in financially participating in a major growth trend—should consider alternative proteins as a key component of their investment approach.
Reducing investment risk and driving positive impact with alternative proteins
So, how can a focus on alternative proteins help investors reduce investment risk and drive vastly improved outcomes? The answers lie in the areas of climate and environmental impact, food security, labor, and public health.
Climate and environment
When consumers are faced with ways to reduce their impact on the planet, gracious sacrifice is often expected. Drive less; take the train. Don't forget to turn off the lights! While such consumer action is laudable, it is inadequate to rely on consumers' willingness to sacrifice if we are to deliver the change needed, at the scale and pace required.
Luckily, there is good news. A protein transition has the potential to deliver 14 to 20 percent of the emissions mitigation the world needs to meet global climate goals—without asking consumers to sacrifice. With alternative proteins, we can make the meat, eggs, and dairy that people love to eat, but in a more sustainable way.
The benefits of alternative proteins are not limited to emissions mitigation. Increasing our reliance on alternative proteins will preserve millions of acres of forestland. This is more critical than ever as the Amazon rainforest begins to emit more carbon dioxide than it is able to absorb. This alarming development has primarily been driven by animal agriculture, which has caused up to 91% of deforestation in the Amazon as farmers clear forests to make room for livestock and feed crops.
Alternative proteins can feed growing populations in less resource-intense ways, requiring significantly less water than conventional meat production and eliminating the animal waste produced when raising livestock, which is a top source of freshwater and ocean eutrophication. And on the topic of ocean health, the development and commercialization of sustainable seafood alternatives is a key way to protect marine resources and maintain abundant oceans, which sustain the entire planet.
Adopting lessons from the energy sector, investors are increasingly recognizing the financial implications of environmental risks: business practices that cause environmental harm will be paid for in performance. As investors and governments raise their expectations of companies across sectors, global food producers should heed the advice of former Coca-Cola and General Mills executive, Hank Cardello: "the food industry must lead on climate before activists eat their lunch."
Food security
Globally, one in four people is moderately or severely food insecure, a statistic that will only worsen with the continuing impacts of the global pandemic. Nowhere is this crisis more acute than in emerging economies, where the caloric and nutritional needs of millions are unmet.
Alternative proteins have the potential to help alleviate this suffering. By converting food crops directly into end products rather than inefficiently through an animal's metabolism—as every eight calories fed to a chicken produces only one calorie of output—we can eliminate massive inefficiencies from the supply chain.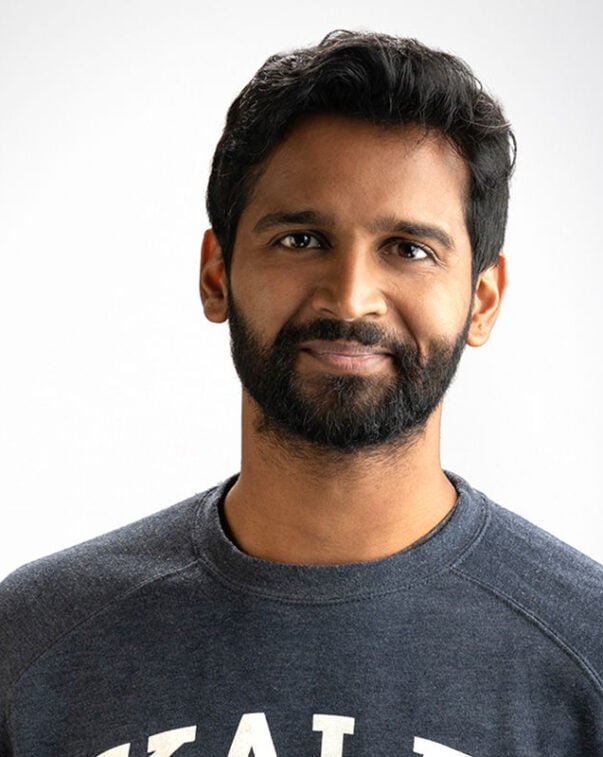 "Within the context of the developing world, alternative proteins represent fertile ground to catalyze a supply of affordable, sustainable nutrition for millions. Research and development of cost-effective, innovative alternative protein technologies that are fit-for-purpose in resource-constrained developing-world environments―such as shelf-stable, nutrient-fortified plant-based meats or decentralized miniature fermentation production platforms―can help target undernutrition and food insecurity, enabling greater flourishing among vulnerable populations in South America, South-East Asia, and sub-Saharan Africa over the next decades."
Varun Deshpande, Managing Director, the Good Food Institute India
Labor
Transitioning the global food system to alternative proteins will create safer and healthier jobs for farmers and factory workers in a sustainable and resilient industry.
Due to the utilization of plant sources beyond the soy and corn crops typically used to feed livestock, alternative proteins allow farmers to grow a wider range of plants that offer higher margins and less need for large farms focused on monocropping for animal feed production.
Alternative protein production does not subject factory workers to the repetitive strain injury and gruesome accidents frequent in the conventional meat industry, nor the disproportionate risk of Covid-19 exposure as workers stand shoulder-to-shoulder for prolonged periods on massive disassembly lines.
The alternative protein industry is also well suited to localized, rural production and can support economic growth in global communities that are too often left behind. The alternative protein sector already provides billions of dollars in safe, sustainable jobs, and these numbers continue to grow, with current estimates projecting that the industry could generate more than 200,000 jobs in the U.S. alone.
Public health
When investors ask about the health aspects of alternative protein products, they often mean nutrition. While the protein, fat, and fiber composition of these products is worth consideration—and is generally favorable for alternative proteins—it's even more important to expand our definition and look at the implications for public health.
According to the UN, the top two drivers of zoonotic disease are the increased demand for animal proteins and intensified agriculture practices—risks that alternative proteins can help mitigate. Furthermore, with an estimated 70% of all antibiotics fed to farm animals, alternative proteins can mitigate the rise of antibiotic-resistant infections that could lead to the end of modern medicine as we know it.
Investors are waking up
The investor community is waking up to the massive social and economic potential of food technology to radically remake our food system for the better.
"Alternative protein is increasingly accepted as a mainstay solution to many pressing global issues given the impact it has in helping alleviate the crisis around food supply, biodiversity loss, and environmental impact. A future in which alternative proteins dominate our plates does not feel all that distant and the rising conscious-consumer demographic is ready for it."
Pratibha Vuppuluri, Head of Global Portfolio and Investments at the Unreasonable Group
"The next elephant in the room is… a cow. When I joined CFM in 2019, we decided to work on ways to incorporate within our equity investment programs investors' growing awareness that externalities caused by wasteful production and consumption would at some point get internalized and become financially material. Taking sustainability as a guide, it quickly appears that it is in the food sector that the next largest unpriced opportunity lies. Indeed, not only does this sector cause the largest combined externalities of all today, but such externalities also remain firmly on an upward trend"
Pierre Lenders, Head of ESG at CFM
"No other area of human activity offers an opportunity to slash its total costs and footprint as much as the food sector. Given how much is at "steak" (pun intended!) my conviction is that capitalism may well push currently available technologies such as precision fermentation, cultivated meat, and plant based substitutes to scale along an S-curve with increasing, totally unexpected speed."
Pierre Lenders, Head of ESG at CFM
"For investors, alternative protein presents an exciting opportunity to allocate capital to sustainable solutions and technologies, and we're happy to see standard-setters recognize this potential."
Aarti Ramachandran, Director of Research and Engagements at FAIRR Initiative
"The Value Reporting Foundation's new project underscores the growing relevance of alternative proteins, both as a commercial driver of growth for the food sector and as a once-in-a-generation opportunity to mitigate agriculture-linked climate and biodiversity impacts"
Aarti Ramachandran, Director of Research and Engagements at FAIRR Initiative
These views are not limited to organizations laser-focused on impact.
Leading standard-setting organizations are also recognizing the importance of alternative proteins with the SASB Standards Board approving the Alternative Products in Food & Beverage standard-setting project in May 2021. The goal of this project is to evaluate adding an alternative protein-related disclosure topic and associated metrics to the SASB Standards for Food Retailers & Distributors and Meat, Poultry & Dairy.
"This decision was based on evidence-based research demonstrating that alternative products are likely to affect the creation of enterprise value for certain food and beverage companies due to a rise in consumer demand, market consultation revealing that investors are increasingly interested in understanding how companies are managing this issue, and evidence demonstrating alternative products, such as plant-based or cultivated meat and dairy substitutes, can significantly reduce the environmental impacts associated with food."

Devon Bonney, Analyst, Food & Beverage Sector Lead at the Value Reporting Foundation (formerly SASB)
So, what's next?
Investors who want to increase their exposure to the alternative protein industry can do so by leveraging many of GFI's no-cost investor resources. These include the opportunity to join our investor directory to receive inbound deal flow and to review our company database to narrow down companies of interest.
Investors who primarily invest in public companies can overweight food and meat companies that are more involved in alternative proteins and underweight those less involved. They can also leverage their influence through proxy voting and activist strategies to encourage companies to set bold alternative protein revenue and/or product portfolio targets.
Still not sure where to start? Reach out to GFI to learn more.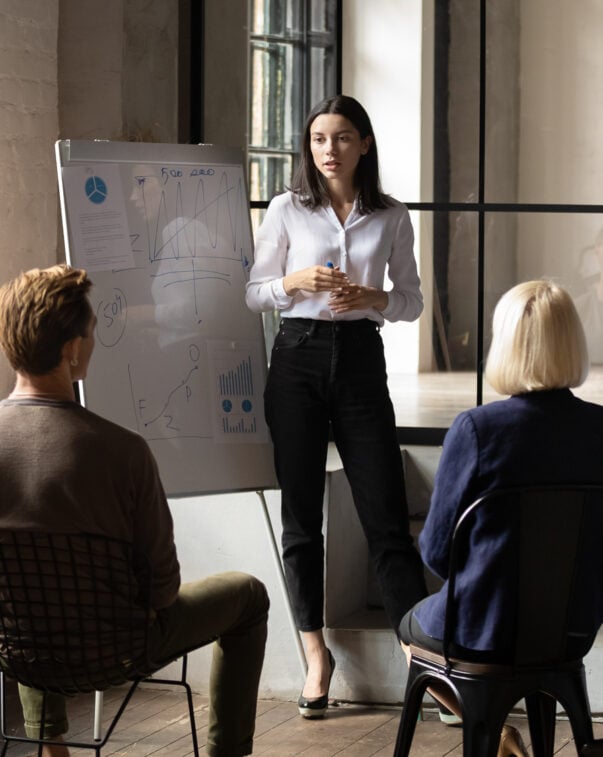 RESOURCE
Investor directory
Join nearly 300 investors in GFI's investor directory to get inbound deal flow from alternative protein startups.