New partnerships are shaping the future of seafood
To feed a growing global population safe and nutritious seafood for generations to come, we need to think outside of the box. BlueNalu's partnership with legacy seafood industry player Nutreco demonstrates how we can quickly and sustainably advance the plant-based and cultivated seafood industries.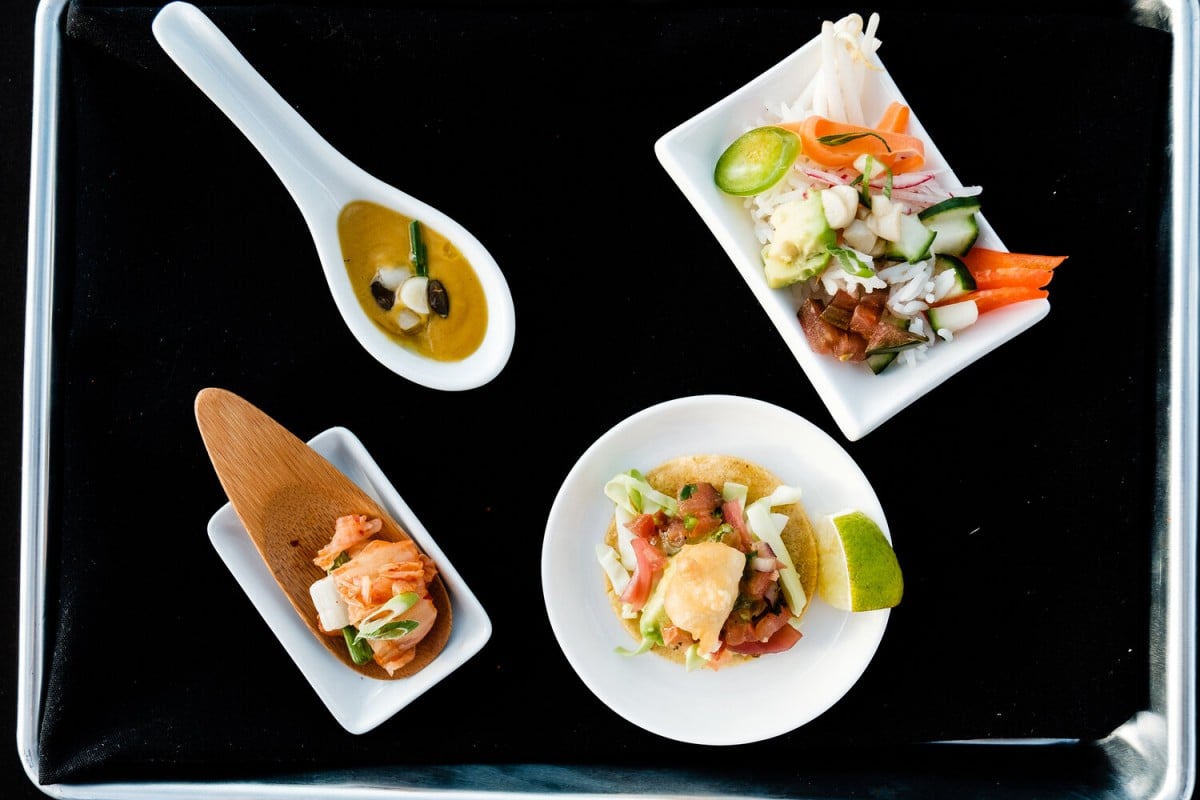 2019 was the hottest year in recorded history for the world's oceans. But fortunately, 2020 is shaping up to be the hottest year in history for plant-based and cultivated seafood. Two major developments in the first weeks of the new decade are giving us hope that sustainable, healthy, and just seafood will be available to everyone sooner than we thought.
Nutreco and BlueNalu announce strategic partnership
On January 16, BlueNalu announced a strategic partnership with Dutch animal nutrition company Nutreco. Nutreco, which is the parent company of aquafeed producer Skretting, is expected to assist BlueNalu with essential expertise on fish nutrition, along with an understanding of and access to key sustainable supply chains for ingredients.
Nutreco has been a pioneer in the development of more sustainable feed for the aquaculture industry. With decades of experience studying the precise micronutrients needed by salmon and other seafood-relevant species, Nutreco will help BlueNalu create healthy and delicious seafood directly from cells.
Nutreco's CEO Rob Koremans said, "Nutreco's strategic partnership with BlueNalu is very exciting as it opens the opportunity to up-scale real seafood production in a highly sustainable way."
Good Catch closes Series B
Also last week, Gathered Foods' plant-based seafood brand Good Catch closed a $32 million Series B fundraising round. The funding effort will enable Good Catch to expand in North America, Europe, and eventually Asia. The round includes contributions from General Mills venture arm 301 Inc. as well as plant-based heavyweight Greenleaf Foods, a wholly-owned subsidiary of Canada's largest meat company Maple Leaf Foods.
Good Catch rolled out in Whole Foods locations nationwide in the U.S. about a year ago. This week, Good Catch plant-based tuna is making its way into Tesco stores across the U.K. In addition to expanding their retail footprint, the company hopes to invest in additional manufacturing capacity and explore foodservice channels.
Why legacy meat partnerships and investments matter
To feed a growing global population safe and nutritious seafood for generations to come, we need to think outside of the box. Overfishing and climate change are driving an increasingly urgent need for new sources of seafood. Warming oceans are moving fisheries and complicating the location of aquaculture facilities. Ocean acidification is disrupting entire supply chains. Despite these challenges, we could still see as much as a 30 percent increase in demand for seafood over 2010 levels by 2030.
Currently, the vast majority of seafood supplied globally comes from two sources: wild-caught and aquaculture. While there are examples of responsibly managed wild fisheries, only about 7 percent of fisheries on the planet remain "underfished." Combined with concerns like bycatch, increasing vessel fuel use, and labor welfare in the fishing industry, the seafood industry has started to look elsewhere.
Legacy meat and seafood players like Nutreco offer the expertise needed to quickly and sustainably grow the plant-based and cultivated seafood industries. Linking plant-based and cultivated seafood companies with forward-looking industry experts is a necessary step to produce and scale truly sustainable seafood for a growing global population.
GFI's Sustainable Seafood Initiative is supporting partnerships like these to accelerate the development and commercialization of plant-based and cultivated seafood. We do this by facilitating technical and consumer research, supporting the legacy meat and seafood industries as they embrace these new production methods, and identifying policy opportunities in the U.S. and around the world. Our efforts will ultimately provide consumers with seafood products that are at least as delicious, convenient, and affordable as their legacy counterparts.
2020 is shaping up to be a landmark year. With countless risks threatening our global seafood supply, change cannot come soon enough. We look forward to continued partnerships with seafood companies, meat manufacturers, distributors, feed suppliers, and other key players needed to transform the global food system.
Want to learn more about how we're advancing plant-based and cultivated seafood? Visit www.gfi.org/seafood. If you are a researcher, investor, entrepreneur, policymaker, food industry professional, or seafood aficionado and want to get involved, we would love to get in touch.
Header image courtesy of BlueNalu.