A plant-based summer menu to save the planet
Delicious meat-free recipes just in time for the holiday weekend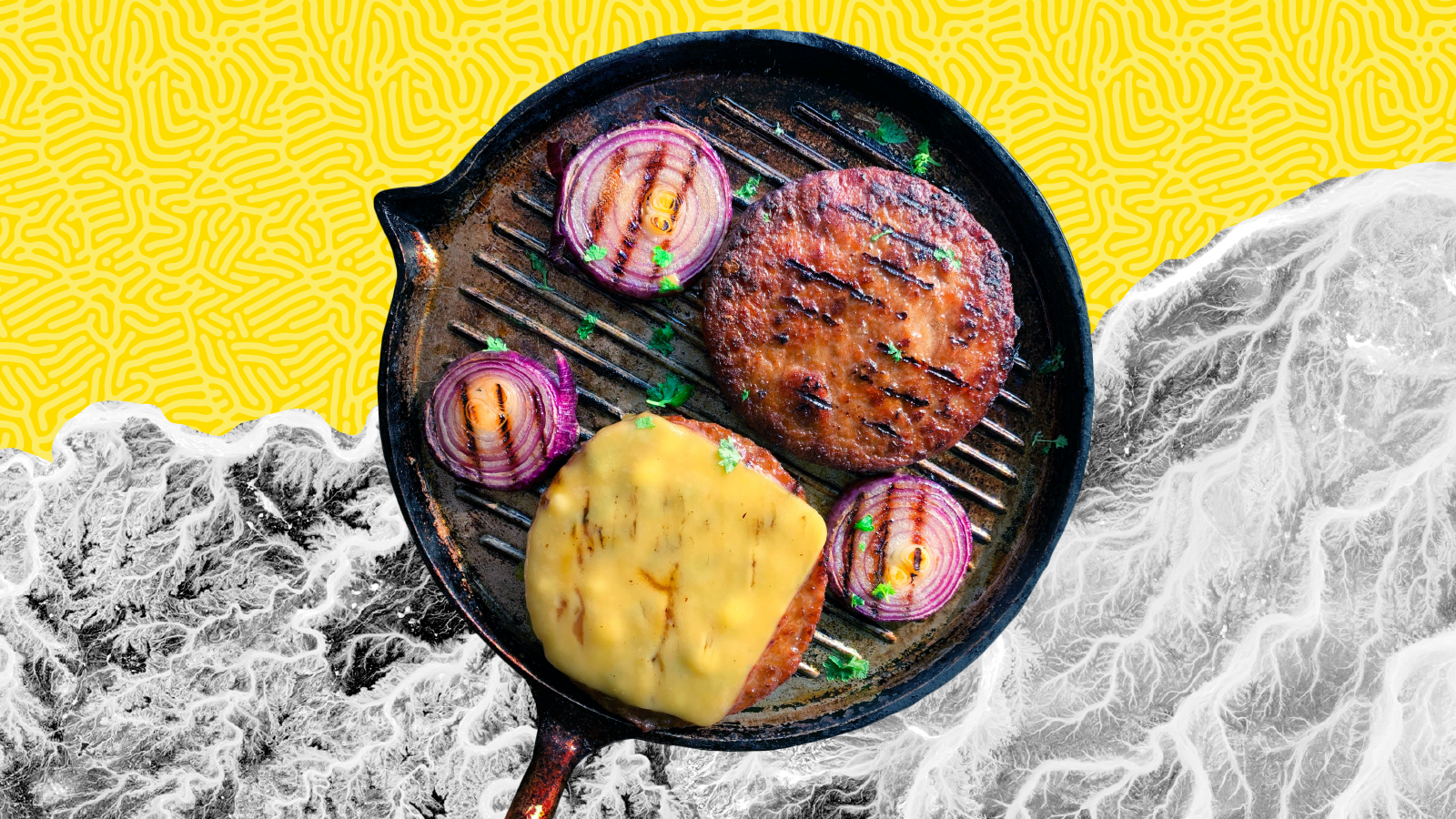 We love a good plant-based recipe
At GFI, employees get together for the "Good Grub Club," a group that hosts home-chef demos and guest discussions on the latest and greatest plant-based foods during team breaks. As we know, the benefits of a plant-based diet go beyond taste and health; it's also better for the environment!
If we want our planet to stay below 1.5 degrees Celsius of warming, we need to drastically reduce emissions. Alternative proteins — meat made from plants, cultivated from cells, or produced by microbial fermentation — can deliver the same foods we love, but with a drastic reduction in emissions. Transitioning our protein to alternatives would potentially cut emissions by 14-20% and pave the way for a healthier and more sustainable planet.
With that in mind, we've put together some of our favorite plant-based recipes to help you celebrate the upcoming holiday in a more climate-friendly way.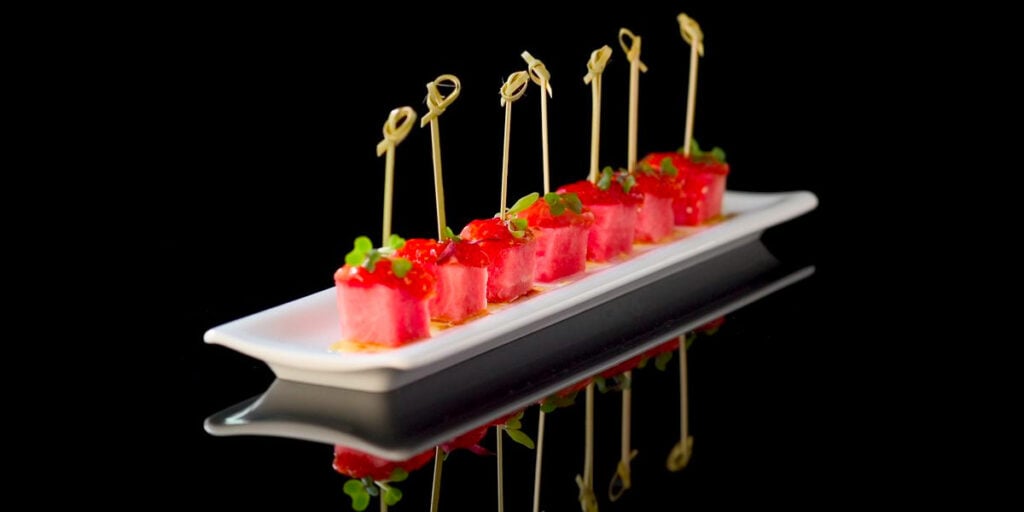 Appetizers
Tomato-watermelon skewers
Tomatoes, lemons, extra-virgin olive oil, sherry vinegar, watermelon, salt
Potato skins
Potatoes, vegan cheese sauce, green onions, tamari, apple cider vinegar, liquid smoke, pure maple syrup, smoked paprika, ground cumin, tempeh
7-layer taco dip
Bell peppers, onions, lettuce, tomato salsa, vegan cheese sauce, black olives, cilantro, lime, tortilla chips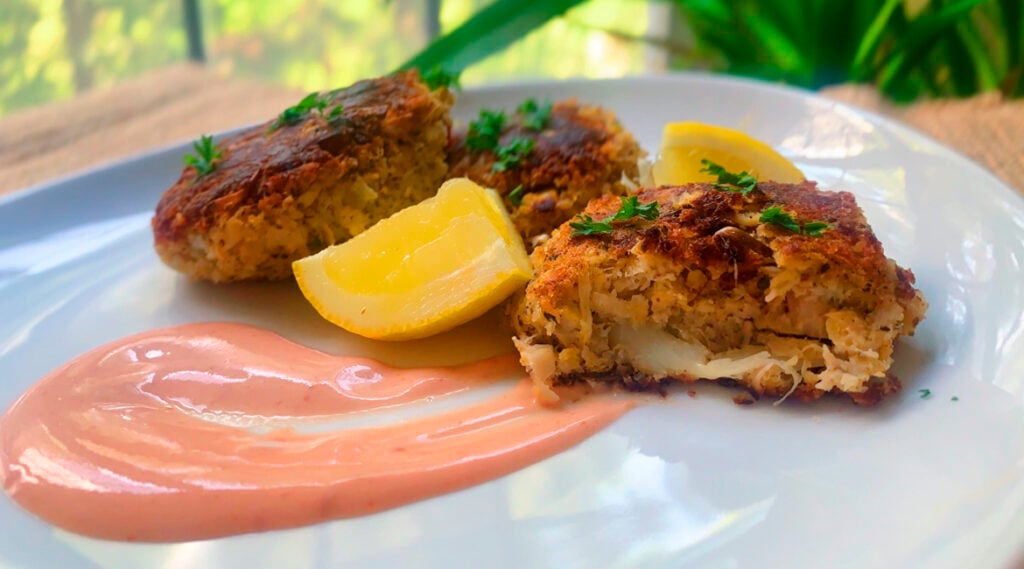 Entrees
Plant-based crab cakes
Chickpeas, onion, jackfruit, heart of palm, breadcrumbs, roasted red peppers, seaweed, parsley
Vegan hot wings
Super firm tofu, hot sauce, grapeseed oil, liquid smoke, chickpea flour, nutritional yeast, soy milk, apple cider vinegar, dill weed, parsley, chives
Mushroom sliders
Portobello mushroom caps, vegan butter, olive oil, Italian seasoning, pepper, salt, bread buns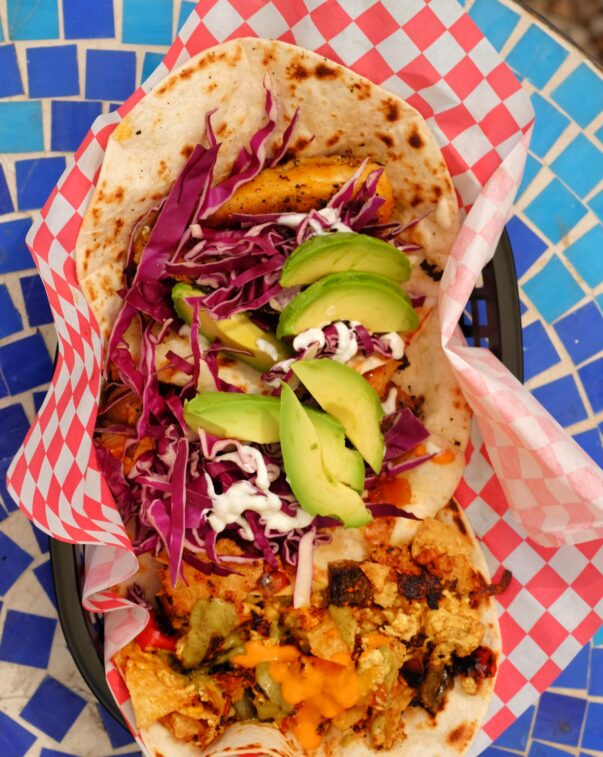 Featured recipe: Copycat Birdie Sanders Tacos
GFI's creative manager, Heather Mount, shares her recipe for Birdie Sanders Tacos, a simplified weeknight-friendly copycat of the beloved original food truck version from Austin, TX's The Vegan Nom.
Photo credit: Birdie Sanders Tacos from The Vegan Nom
Prep time: 5 min
Cook time: 15 min
Total time: 20 min
Serves: 2
Makes: 6 tacos
Ingredients
12 frozen breaded chick'n tenders (we use Simple Truth™ Meatless Crispy Tenders)
6 flour tortillas
1/3 cup Frank's Red Hot buffalo sauce
1 avocado, halved and sliced lengthwise
1 1/2 – 2 cups red (or green) cabbage, shredded
1/2 cup Follow Your Heart pepper jack, shredded – or – Follow Your Heart feta crumbles, to taste
1 lime, sliced into wedges
Vegan chipotle aioli (we use this recipe from The Minimalist Baker and keep a bottle on hand at all times)
Preparation
1. Start with your favorite frozen breaded (vegan) chick'n tenders. Toss those bad boys into your air fryer, or oven, for about 15 min or until fully heated and golden/crispy.
2. While the tenders are cooking, start shredding your cabbage and slice your avocado and lime. Set those aside. Go ahead and shred your cheese if it isn't pre-shredded.
3. Once the tenders are done, shake onto your cutting board and slice in half length-wise, creating strips. Place them into a bowl and toss with the buffalo sauce – start with a little sauce, and add/toss until they're coated but not swimming.
4. Heat up your tortillas (we toast using our cast iron pan, but you could also microwave)
5. Load your tortillas, starting with your tenders as the foundation. You made 12 whole tenders (cut into 24 strips total) and are making six tacos, so you can have 4 strips per taco. You can adjust, but I feel strongly that this is the ideal distribution scenario. Next, add your shredded cabbage and sliced avocado, then drizzle your chipotle aioli all over, topping with the cheese. Squeeze some fresh lime over the top, and you're ready to party, Austin style.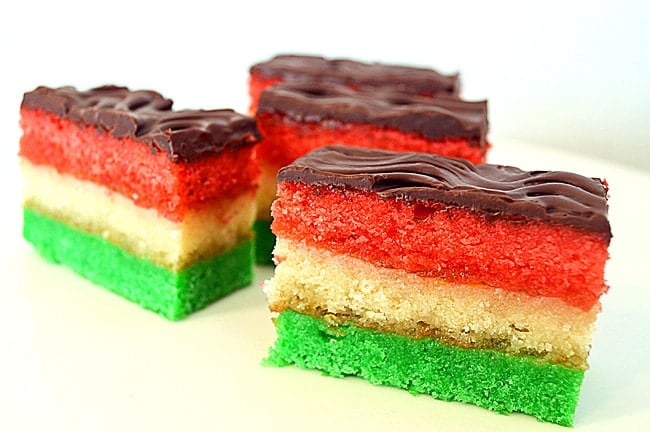 Desserts
Black bean brownies
Black beans, cocoa powder, Oats, Maple syrup, agave, sugar, coconut oil, vegetable oil, vanilla extract, chocolate chips, baking powder
Vegan Tiramisu
All-purpose flour, aquafaba, butter, cornstarch, vanilla extract, almond milk, cashews, maple syrup, coconut oil, lemon juice, espresso, dark rum, cocoa powder
Tri-color cookies
all-purpose flour, baking powder, salt, sugar, almond paste, butter, silken tofu, vanilla extract, almond milk, apricot jam, vegan chocolate morsels