GFI's top 20 moments for alternative proteins in 2020
All around the world, 2020 was a remarkable year for alternative proteins.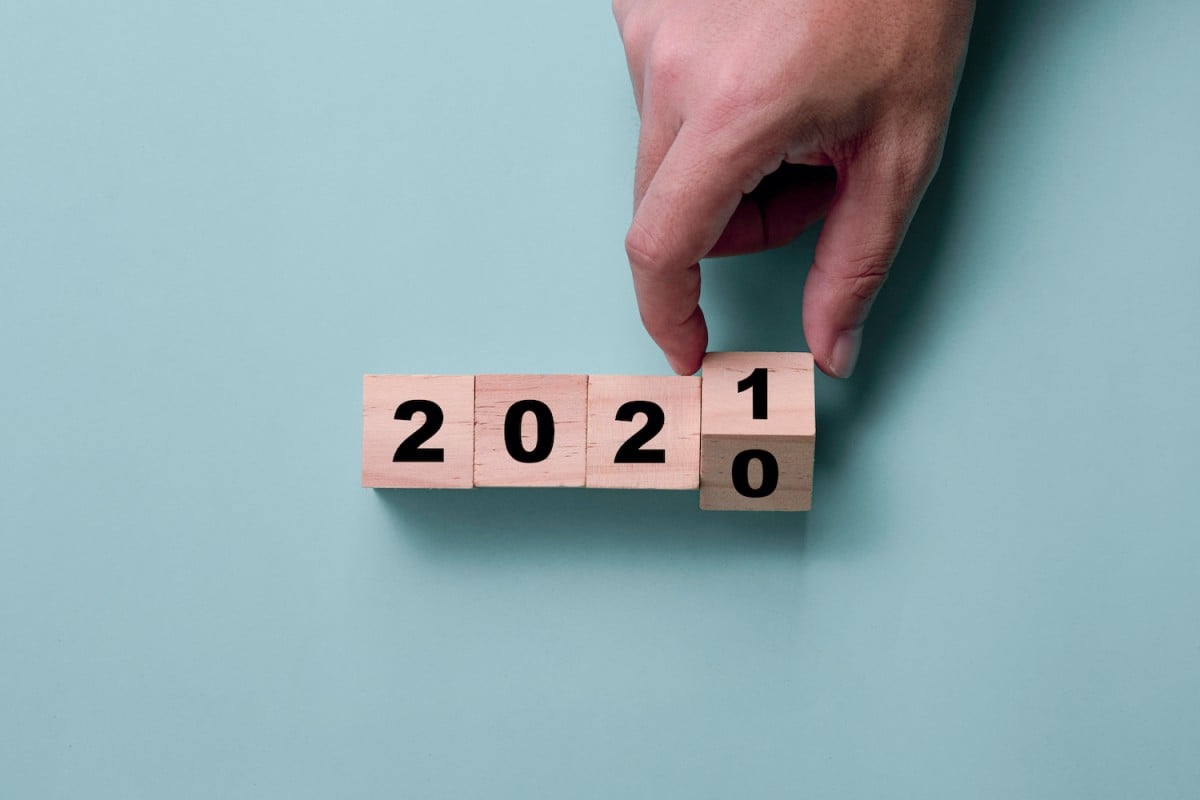 Despite the incredible challenges the world faced this year, 2020 was still a remarkable year for alternative proteins.
While travel plans were put on hold and people sheltered in place, GFI didn't slow down. Our global teams used all of the technological resources at our disposal to welcome the rest of the world into our virtual space, to build knowledge about alternative proteins, and to further stimulate growth across the sector.
Between March and June alone, GFI hosted or participated in more than 75 virtual presentations and workshops that reached more than 10,000 people–many of whom were new to the alternative protein sector.
There are too many 2020 advancements to share in one blog post, but we'll try our hand at naming what we see as the Top 20 of 2020. If you're part of GFI's global donor family, what follows is the impact of your gifts over the past 12 months.
#20: GFI Israel co-hosted an alternative protein-focused event with the Israel Innovation Authority which attracted more than 250 attendees.
GFI Israel Managing Director Nir Goldstein delivered the keynote speech, Strategic Relations Manager Alla Voldman spearheaded coordination efforts, and 12 companies and startups and 11 academic representatives presented their work and highlighted opportunities for industry-wide collaboration. The Jerusalem Post explained: "In close collaboration with the Good Food Institute Israel, the Israel Innovation Authority has recently opened new funding tracks tailored specifically to local start-ups and mature companies developing innovative technologies in the alternative protein space."
#19: GFI launched its global Alt. Protein Project, an initiative that works with student leaders at top universities to find and steward the next generation of protein leaders.
We successfully supported the founding of 10 student groups (so far!) at universities across the globe, including the top two agriculture universities in the world. These visionary students seek to build new courses, conduct research projects, create R&D centers, and develop a strong pipeline from academia to industry.
#18: Working closely with our allies, GFI defeated 22 label censorship bills in 17 states.
These bills sought to stifle alternative protein companies from truthfully labeling their products to consumers. (Anyone out there hungrier for "veggie discs" than "veggie burgers"? We didn't think so.)
#17: GFI was featured in nearly 5,000 news stories this year.
GFI's experts led this charge in pieces discussing how alternative proteins can enhance food security (USA Today), help produce protein sustainably (WEF), and prevent future pandemics (Wired). But this future of food cannot happen without increased public investment (Nature) in alternative protein research, broad food industry adoption (The Guardian), and a healthy dose of international competition (MIT Technology Review).
#16: The World Sustainability Organization, in partnership with GFI's Sustainable Seafood Initiative, announced that it will begin certifying plant-based seafood products.
The products will be certified under their Friend of the Sea certification program, which puts plant-based seafood squarely in the seafood category.
#15: Speaking of seafood, we launched two new cool tools created by our Sustainable Seafood team:
Phylogenetic Index of Seafood CharactEriStics (PISCES) and ArcheType Library for Alternative Seafood (ATLAS), tools that help researchers, companies, investors, and governments answer the question, "which alternative seafood should we focus on first?" These tools have already been used extensively by plant-based and cultivated seafood researchers and companies world-wide.
#14: GFI Brazil created and led the first alternative protein working group within the Brazilian Bio-Innovation Association.
The Brazilian Bio-Innovation Association is an industry association with a focus on biofuels and renewable chemistry, expanding its agenda to a broader vision of bio innovation, now including alternative proteins. Through this partnership, GFI Brazil was able to present to a group of Brazilian officials including the Vice President, who declared his love for plant-based meat!
#13: GFI India's Smart Protein Summit convened more than 1,500 virtual attendees and 80 speakers.
The event was a virtual who's who of alternative protein in India and around the world, including a keynote address by former Pepsi CEO and GFI friend Indra Nooyi.
#12: GFI Asia-Pacific held its inaugural two-day Asia Summit on Alternative Proteins, garnering more than 1,500 registrants from over 50 countries and across the food production, finance, and biotech industries.
This first-ever virtual summit on alternative proteins with a pan-Asian focus included 10 hours of live-streamed content with seven public sessions in addition to private roundtables and networking activities.
#11: GFI India advised dozens of entrepreneurs on critical early-stage steps, including Bollywood power couple Genelia and Riteish Deshmuk's new start-up "Imagine Meats."
With strategic support from GFI India, the couple launched their new plant-based meat start-up in partnership with ADM. Managing Director Varun Deshpande and his team were quoted in most media coverage and thanked on social media by Genelia and Ritiesh, who have a combined following of approximately 15.7 million on Twitter.
#10: GFI Brazil signed a cooperation agreement with Amazonas State and will be collaborating with the state government to develop its bioeconomy agenda.
They are helping connect indigenous crops with the rapidly growing alternative protein sector and spare the rainforest from further environmental harm.
This virtual event drew 1,000 attendees from more than 50 countries. Symposium panelist and culinary guru B.Z. Goldberg said, "The event was the best-organised, most interesting, well-crafted, informative, intriguing and fulfilling event I have ever attended on the topic in general and easily one of the best virtual events I've experienced since this became the new normal."
#8: GFI's Research Grant Program, which is fully funded by the gifts from the philanthropic community, has now granted out more than $8 million in research grants to 38 high-impact projects conducted by researchers across 13 countries and five continents, making GFI North America's top funder of alternative protein science.
Max Elder from Institute for the Future raved: "GFI's research grants are enabling fundamental open-access science. That, in turn, enables scalability and an ecosystem approach to accelerating this space in ways the private sector alone cannot."
#7: GFI inspired and assisted a team of researchers at UC Davis with their successful proposal to the U.S.' National Science Foundation that resulted in $3.55 million for cultivated meat research.
This year also saw the first USDA's National Institute of Food and Agriculture (NIFA) grants for plant-based meat, after years of GFI lobbying Congress and meeting with NIFA program managers.
GFI Europe led efforts to convene a group of NGOs and co-founded the European Alliance for Plant-based Foods that together secured more than 200 media hits in the run-up to the vote and had direct or indirect contact with 84 of the 148 MEPs who eventually voted against the ban.
#5: GFI has been invited to lead the innovation pillar of action track two for the UN's 2021 Food Systems Summit.
Track two is focused on shifting the world to sustainable consumption patterns. By leading the innovation pillar, we will have an influence on the innovation thinking across all five action tracks, including "boosting nature-positive production" and "building resilience to vulnerabilities"
#4: GFI launched our Advancing Solutions to Alternative Proteins (ASAP) initiative, which identifies the most pressing challenges facing the alternative protein industry and maps the solutions to address those challenges.
Wageningen University is the world's top agricultural university and included five of GFI's identified white space ideas among the seven ideas discussed during their Protein Transition Community Day.
#3: GFI beat the drum for alternative proteins in the U.S. Capital and rallied a strong group of public and private sector interests.
The group of interests included Unilever, Merck KGaA, Darmstadt, Germany, the Mushroom Council, and Impossible Foods, as well as NGOs like the Breakthrough Institute and the Center for Biological Diversity. We submitted nine detailed comments and letters to government agencies and Congressional committees and coordinated a Congressional hearing that included Reps. Deutch, Wild, and Blumenauer explaining their support for expanding public funding for alternative protein R&D. To top it all off, we're ending the year on a high note after providing recommendations to members of the Biden-Harris transition team urging the incoming Administration to prioritize investment in alternative protein research and development in its economic recovery plan.
#1 (Tie): Israeli Prime Minister Benjamin Netanyahu became the first head of government to taste cultivated meat–a landmark moment in the global race to bring cultivated meat to market.
The Prime Minister joined Nir Goldstein, Managing Director of GFI Israel, at a tasting event hosted by GFI Israel and cultivated meat maker Aleph Farms. The Prime Minister noted, "I have directed [Israel's] State Secretary to appoint a coordinator to serve these industries. Israel will become a powerhouse for alternative meat and alternative protein."
GFI has been meeting with scientists and others from the government of Singapore for more than three years, and a few months ago one of our scientists co-authored this piece for Trends in Biotechnology about cultivated meat with government scientists from Singapore.
"Singapore and Israel have thrown down the gauntlet and other countries need to pick it up," said GFI's Executive Director Bruce Friedrich. "Cultivated meat will mark an enormous advance in our efforts to create a food supply that is safe, secure, and sustainable, and Singapore and Israel are leading the way on this transition."
This endorsement follows several months of review and specifically highlighted our cost-effectiveness, strategy, leadership & culture, and room for funding. We could not be more proud of this achievement!
If you're wondering how to make your philanthropic dollars have the biggest impact this giving season, we believe GFI is your answer. Help GFI make an even bigger impact for alternative proteins in 2021 by giving here.