Cultivated
Biomaterials for scaffolding
A handful of companies and researchers are developing scaffold materials for use in various steps of the cultivated meat production process, but to date the topic of scaffolding has been largely overshadowed by the challenge of producing cell mass at scale. This is a topic in need of much more research and development as the industry matures in order to enable the development of products that have meat-like structure and texture, which will be more appealing to consumers than unstructured meat products.
Production platform
Cultivated
Value chain segment
R&D
Raw Materials, Ingredients, & Inputs
Relevant actor
Industry
Academics
Startups
Current challenge
Biomaterials R&D for cultivated meat is happening within academic research labs and cultivated meat companies, but there are relatively few efforts dedicated to scaffold development. Academic biomaterials research has traditionally focused on biomedical applications, where biomaterials are often synthetic or animal-derived, whereas materials for cultivated meat should be edible, animal-free, and produced inexpensively at scale. The existing cultivated meat companies have adapted to a lack of scaffolding suppliers by adopting scaffold-free approaches, conducting their own R&D in-house, purchasing expensive materials from biomedical suppliers, or using plant-based materials that can be used off the shelf. None of these approaches offer a perfect solution, and there is clearly a need for more research into which biomaterials work best and how they can be implemented into the production process.
Proposed solution
There is an obvious need for large-scale production of affordable scaffolding materials that are tailored to the cultivated meat production process. Big players in the pharmaceutical industry could potentially adapt some of their existing product lines, but dedicated startup companies may initially be more willing to develop solutions that are specifically designed for cultivated meat applications. There is scope for a broad range of different companies and products to emerge in this space, including edible or biodegradable microcarriers, hydrogels, 3D printing bioinks, porous or fibrous scaffolds, and scaffolding integrated into bioreactors. There is also a need for streamlined products that could be present throughout the production process, thereby cutting extra costs and processing steps. There will likely be a consumer preference for naturally-derived materials such as plants and fungus rather than synthetic components. However, plant-derived materials on their own are typically not very compatible with cell culture. Because of this, a promising approach could be hybrid materials: primarily composed of edible, plant-derived components but 'spiked' with bioactive components such as adhesion proteins and peptides.
Anticipated impact
Biomaterials suppliers for cultivated meat are anticipated to reduce the overall costs of production by avoiding buying costly materials from biomedical industry suppliers. Although many of the established companies have avoided extra costs by developing scaffold-free approaches, this strategy may result in highly unstructured products that may not be appealing to consumers and would not warrant higher prices relative to conventional meat. Therefore, implementing scaffolding to impose structure should increase the value of cultivated meat products. It is reasonable to expect that a wide variety of different scaffolding materials could be developed, which suggests opportunities for many different types of companies to enter this area. Diverse scaffold materials should enable the development of a wide range of products with structures that more accurately mimic cuts of meat, appealing to a broad consumer base.
GFI resources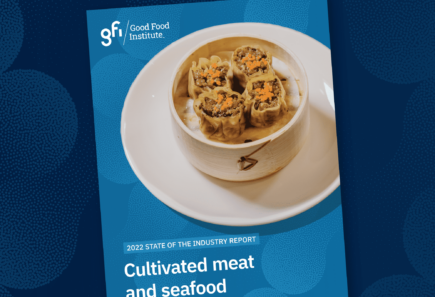 This report details the commercial landscape, investments, regulatory developments, and scientific progress in the cultivated meat and seafood industry.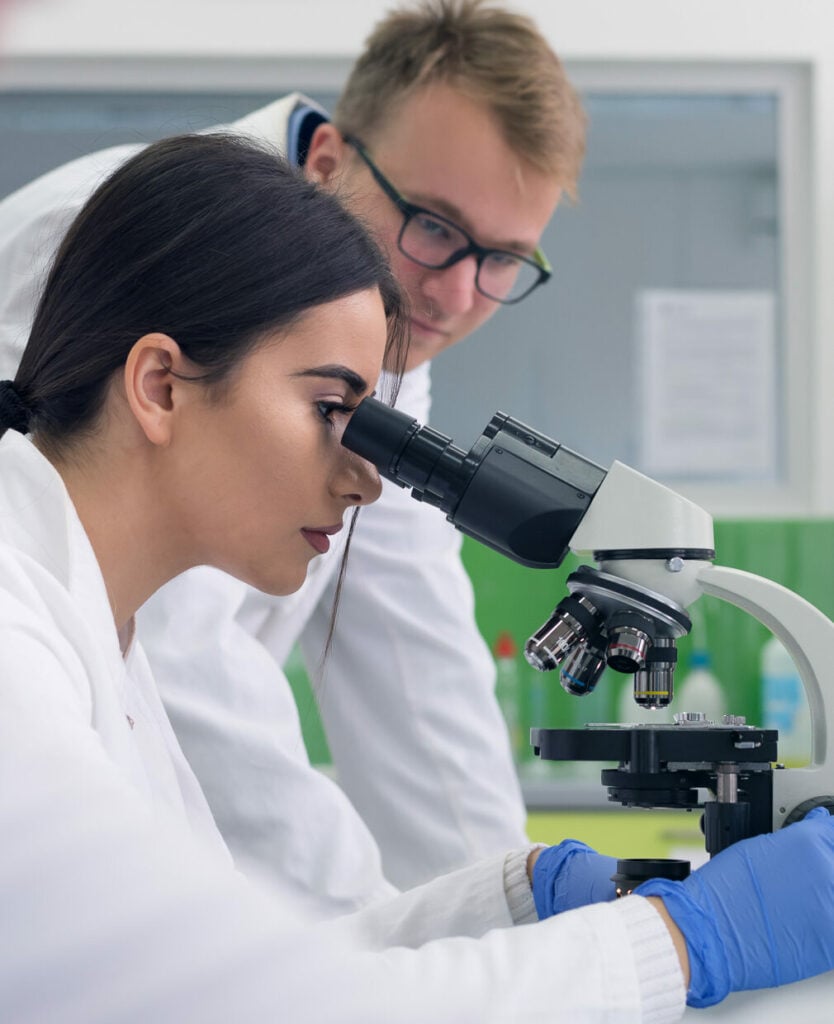 Find collaborators
Join the GFIdeas global community of 2,000+ entrepreneurs, scientists, investors, and subject matter experts. Discuss projects on the members-only Slack community, attend monthly seminars, and use the community directory to help you find collaborators working on similar Solutions!
Related solutions
Cultivated
A number of published studies have focused on scaffolds for cultivated meat (see Related Efforts) yet, to our knowledge, no studies have specifically attempted to formulate scaffolds for fish or…
Cultivated
For tissue-structured cultivated meat production, the transition from the proliferation phase to differentiation phase may involve seeding cells onto a prefabricated scaffold within a perfusion bioreactor. Medium is then perfused…
Cultivated
Proliferation and high-density cell growth are fundamentally important to scaling cultivated meat production. Recent demonstrations of stem cell expansion in 3D microenvironments such as encapsulated spheres or tubules can generate…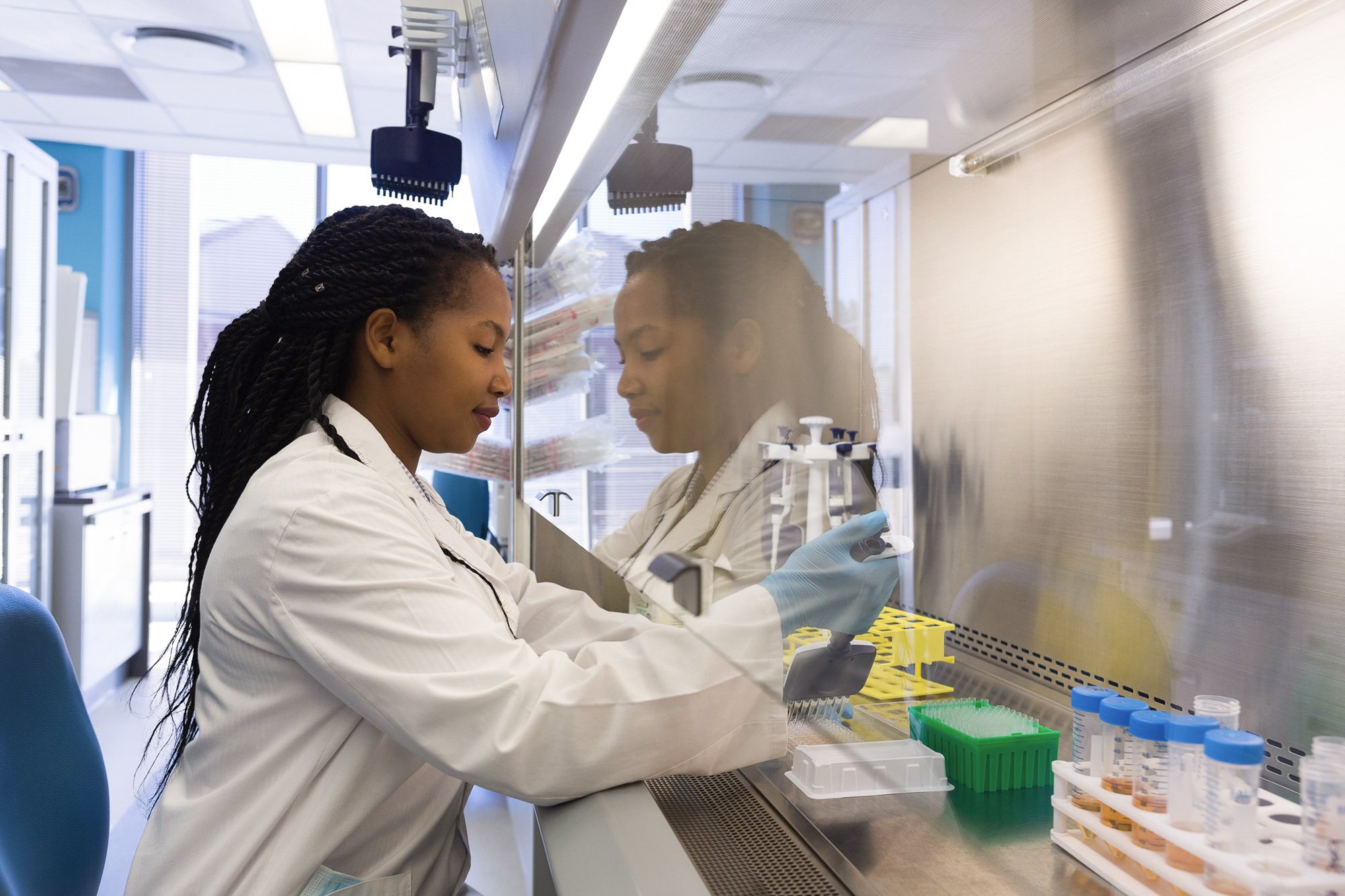 Explore the full solutions database
Browse 100+ startup ideas, commercial opportunities, research projects, and investment priorities throughout the alternative protein supply chain.
Get involved
If you'd like to fund a research project, work on any of these solutions, share information about related efforts that are already underway, or elevate new ideas for advancing the alternative protein industry, we'd love to hear from you!