Cultivated
Fermentation
B2B bioreactor technology company
Alternative protein companies would benefit from the availability of off-the-shelf or customizable bioreactors for cultivated meat and fermentation-derived products. This need could be filled by increased investment in and support of existing companies (see "Related Efforts"), creation of new companies, or strategic pivots by companies currently producing bioreactor technology for other applications.
Production platform
Cultivated

Fermentation
Value chain segment
R&D
Raw Materials, Ingredients, & Inputs
Current challenge
Companies currently working on producing cultivated meat and fermentation-derived food products have a limited selection of bench-scale bioreactors to support their internal R&D efforts, and more importantly, few or no adequate solutions when it comes to scale-up—particularly for creating whole muscle products that require tissue perfusion. Companies have to choose between attempting to adapt large-scale bioreactors developed for other industries such as biopharmaceuticals or attempting to create their own bioreactors from the ground up. This increases the cost of the scale-up process and the amount of time required. It also means that companies duplicate effort in bioreactor design. This duplication of effort slows progress across the industry, and means that investors may see poor returns on investment. If this situation continues, it could lead to investor disillusionment and a lack of sustainable funding sources for the industry.
Proposed solution
The industry will require at least one, or likely several, companies focusing on bioreactors for cultivated meat and fermentation products, both for bench-scale research as well as large-scale food production. There are a number of ways this could be achieved: First, entry of new companies into this space will bring in new ideas, stimulate competition among bioreactor suppliers, and increase the number of options available to cultivated meat or fermentation companies. Second, there are already several promising startups operating in this space, and increased investment in and support of these companies can help them grow to meet the needs of the future industry. Third, companies currently focusing on bioreactor technologies for other industrial applications could be encouraged to adapt their technologies for use in cultivated meat or microbial fermentation. Making sure that smaller and/or newer bioreactor companies are aware of how their products could be applied in cultivated meat or fermentation would allow this to happen and reduce the chance of missing opportunities for valuable partnerships.
Anticipated impact
Cultivated meat and fermentation companies will benefit from more and better options when it comes to bench-scale bioreactors, making it easier for them to optimize their products and processes. Scale-up and production will be cheaper, faster, and easier when companies are able to access mid-scale and large-scale versions of a variety of bioreactor designs. In some cases, bioreactor companies may be able to provide an off-the-shelf solution for a cultivated meat or fermentation company's needs. In other cases, the companies may need to work together to develop a customized solution. In either case, specializing in bioreactor technologies will allow these companies to come up with optimized solutions in a way that would be difficult or impossible for most cultivated meat and fermentation companies on their own. Removing some of the barriers related to bioreactor technology will likely lead to faster progress of the industry as a whole, encourage existing investors to remain, and entice new investors.
Related efforts
CellulaREvolution is developing a bioreactor for use in a continuous bioprocess solution. | Celltainer develops single-use bioreactors from 20-200 L. | OSPIN's focus is on modular bioreactors and cloud-based automation. | Sartorius produces bioreactors from 8 mL to 2000 L. | Cellmotions develops bioreactors intended to ease the scale-up process using a Bach impeller. | Culture Biosciences offers their bioreactors for process optimization.
Additional resources:
GFI resources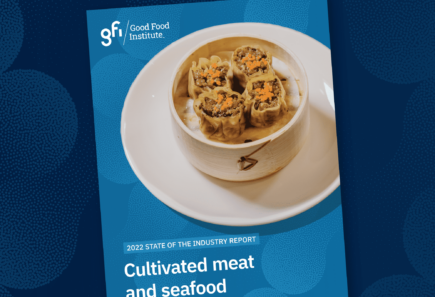 This report details the commercial landscape, investments, regulatory developments, and scientific progress in the cultivated meat and seafood industry.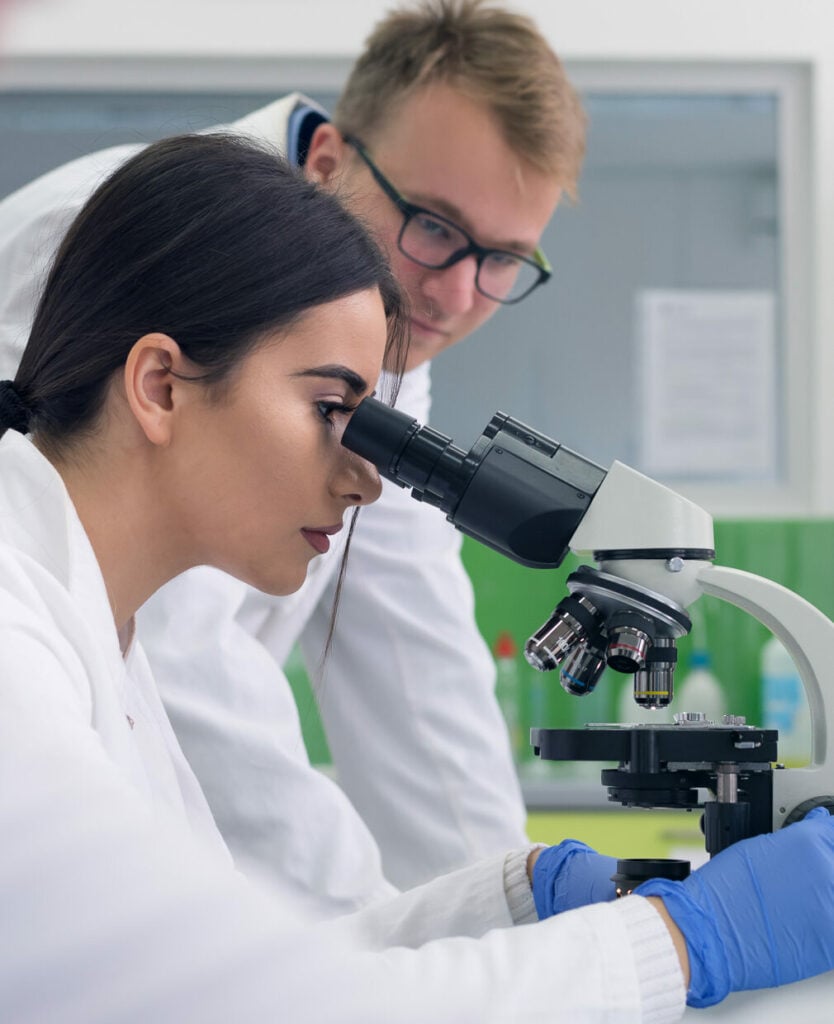 Find collaborators
Join the GFIdeas global community of 2,000+ entrepreneurs, scientists, investors, and subject matter experts. Discuss projects on the members-only Slack community, attend monthly seminars, and use the community directory to help you find collaborators working on similar Solutions!
Related solutions
Cultivated
Improving methods for adapting cells to suspension culture can facilitate cell line development and bioprocess design for cultivated meat.
Cultivated
Proliferation and high-density cell growth are fundamentally important to scaling cultivated meat production. Recent demonstrations of stem cell expansion in 3D microenvironments such as encapsulated spheres or tubules can generate…
Cultivated

Fermentation

Plant-Based
Dedicated brokers, consultants, directories, and other matching mechanisms could help connect alternative protein companies to engineering/design/construction firms with relevant experience and interest in the alternative protein sector.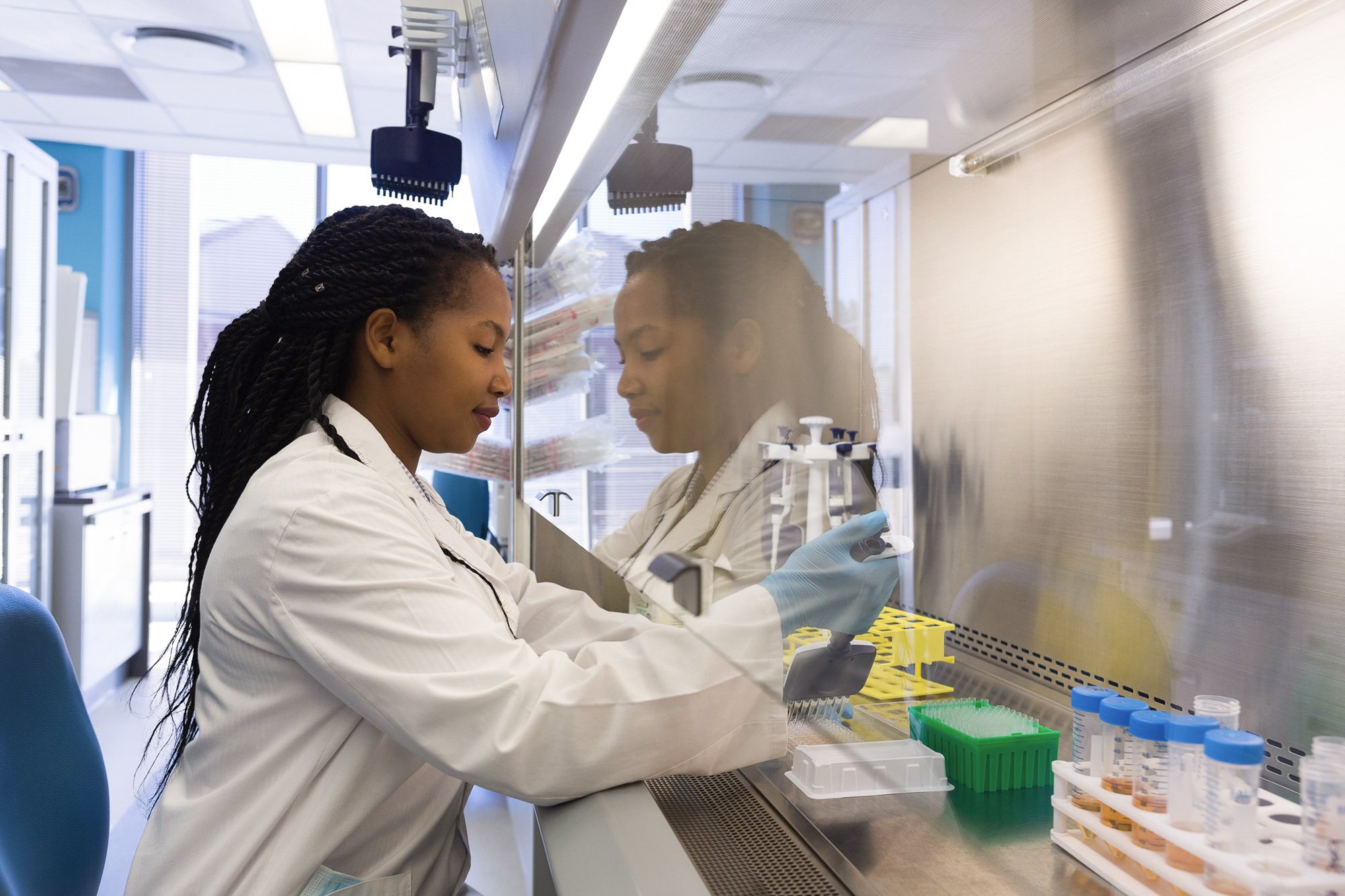 Explore the full solutions database
Browse 100+ startup ideas, commercial opportunities, research projects, and investment priorities throughout the alternative protein supply chain.
Get involved
If you'd like to fund a research project, work on any of these solutions, share information about related efforts that are already underway, or elevate new ideas for advancing the alternative protein industry, we'd love to hear from you!