GFI's new plant-based meat manufacturing guide is here!
GFI is releasing the first installment of the Plant-Based Meat Manufacturing Guide. This guide provides a practical model for producing restructured and whole muscle plant-based meat.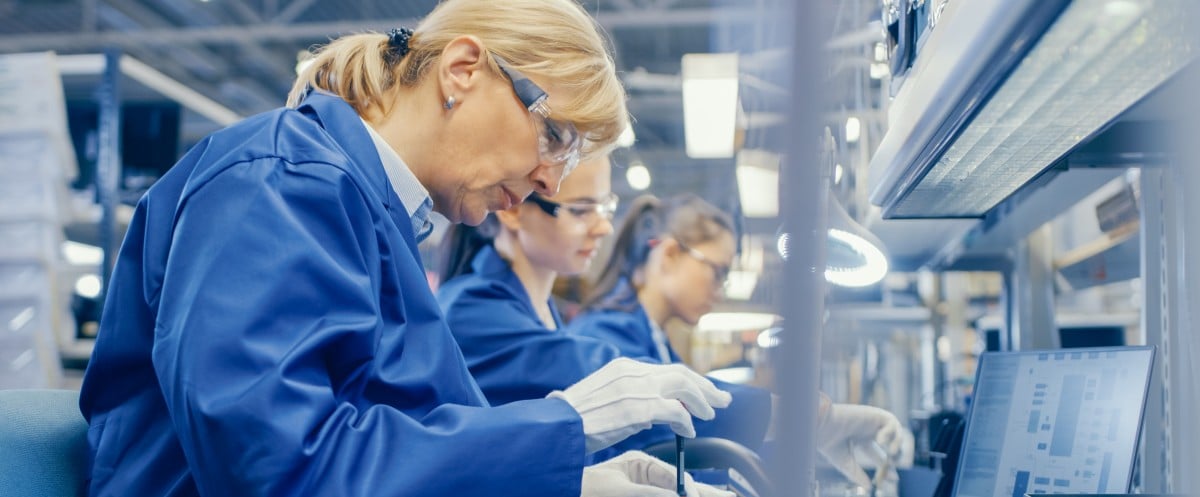 The growing demand for plant-based meat, combined with the increased availability of alternative protein ingredient options, has created massive whitespace opportunities for food manufacturing companies. However, as a relatively young category, the production process for making plant-based meat is not widely understood and has often been the domain of specialized experts. Fortunately, a variety of well-understood and highly-related food processes already exist as a starting point.
Drawing on these existing food production processes, GFI is releasing the first installment of the Plant-Based Meat Manufacturing Guide. This guide provides a general overview and practical model for creating two major categories of plant-based meat—restructured and whole muscle products—via extrusion.
Creating a roadmap for the future
While there are many ways to create plant-based meat, extrusion serves as a key enabling technology, with widespread use in producing foods such as cereals, puffed snacks, bars, and pasta.
Our goal with this guide is to build upon our free and accessible informational offerings by sharing the knowledge we've gained in plant-based formulation and manufacturing. We hope that it will provide a roadmap to systemize a standard set of processes, offer insights to scale production, and—with the help of our included directories—streamline conversations between visionaries and operators, and thereby enable the acceleration of new and improved plant-based meat products. Further, we hope this overview will help prospective manufacturers assess the feasibility of plant-based meat production in their own facilities.
Coming soon
Future installments will explore other processes and technologies, and will dive deeper into specific elements of the production process. In addition to technical descriptions, we plan to provide financial and operational resources to support business users who are evaluating investments in plant-based meat production capacity.
Plant-based foods are an exciting industry, with demand far outpacing supply. As a developing category, plant-based meat production processes need to repurpose knowledge, ingredients, equipment, and distribution systems from well-established food value chains, including from animal-based food.