How plant-based companies can adapt their foodservice strategies amid Covid-19
Covid-19 has disrupted most foodservice operations. But strong pre-pandemic plant-based growth numbers still carry lessons for companies supplying plant-based foods to restaurants.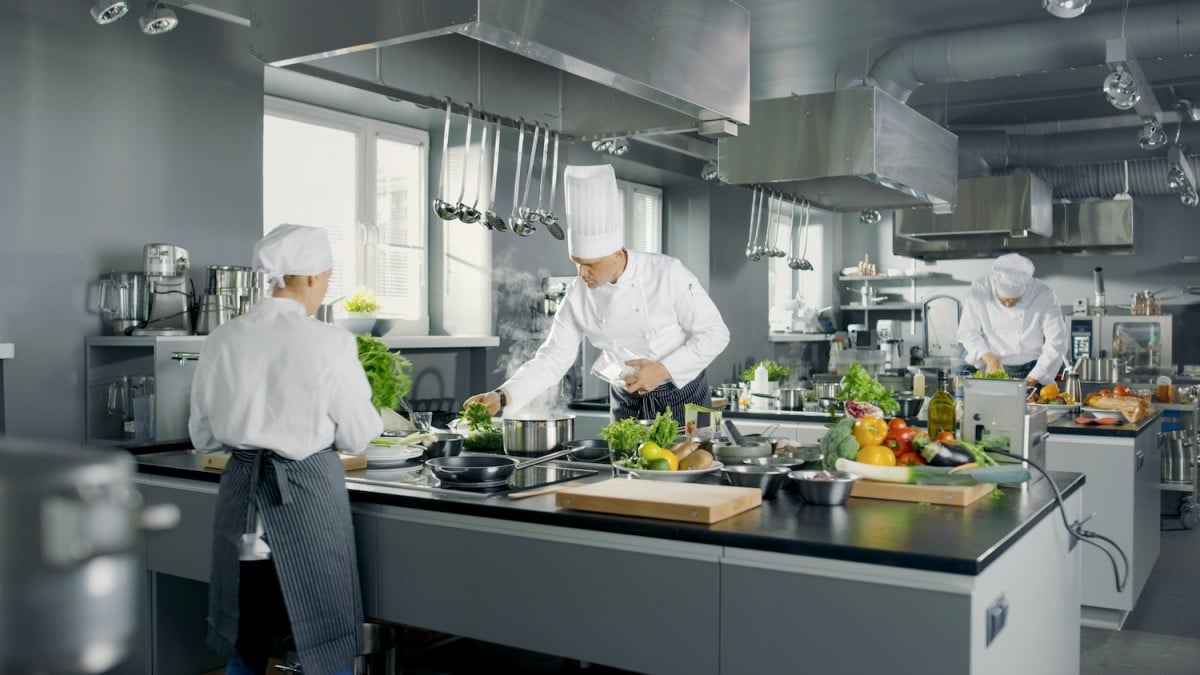 Plant-based meat has been one of the biggest trends in U.S. foodservice for the past several years. Before the pandemic lockdowns forced mass restaurant closures, almost every restaurant chain in the United States was familiar with plant-based foods and formulating some sort of plant-based strategy. While Covid-19 has been a massive interruption of most foodservice operations, the strong pre-pandemic plant-based growth numbers and successful launches still carry lessons for plant-based companies who will be supplying plant-based items in foodservice and helping the restaurant sector rebuild.
Want to learn more about the 2019 NPD foodservice data, how plant-based has performed during Covid-19, and GFI's predictions for the future of the plant-based category in foodservice? Join our webinar.
Plant-based foods are growth drivers
In early 2020, GFI worked with market research firm NPD to get a data-driven look on just how well plant-based meat has been doing in U.S. foodservice. NPD's SupplyTrack service offers the most comprehensive foodservice sales data available, aggregating sales from broadline foodservice distributors (Sysco, US Foods, etc.) to non-commercial operators, independents, and restaurant chains with fewer than 250 locations. According to NPD, broadline distribution represents about 40 percent of U.S. foodservice volume, and since SupplyTrack covers 87 percent of broadline, these data represent 34.8 percent of the overall market.
2019 was a very, very good year for plant-based meat. Burger King, Dunkin', Gregory's Coffee, Qdoba, Del Taco, and many other restaurant chains successfully launched plant-based menu items. Pound shipments of plant-based meat grew from 38 million to 47 million for the 12 months ended December 30, 2019, a year-over-year growth rate of 23 percent. Wholesale dollar sales grew even faster during that same period, rising from $164 million to $224 million, an annual growth rate of 37 percent!
These numbers might seem a little small compared to the sales numbers from SPINS we've been seeing for plant-based meat in U.S. retail, but not to worry. NPD measures wholesale sales from distributors to restaurants, and wholesale-to-retail markup averages 200 percent to 400 percent, so actual retail sales are much higher. Plus, NPD data only covers â…" of the market, and plant-based meat seems to be doing very well in the segments that NPD doesn't cover.
Plant-based meat growth isn't the only exciting insight from NPD's data:
Omnivores and flexitarians were the primary consumers behind the sales growth.

Plant-based is moving beyond the bun: Sausages, fillets, brats, and meatballs were the fastest-growing plant-based product formats.

Consumers love analogs: Plant-based burger analogs that replicate the sensory experience of beef had higher per-pound pricing and higher sales velocity than traditional veggie burgers.

Foodservice segments that were strong for beef burgers — casual dining bars and grills, fast food, and family midscale restaurants — were also strong for plant-based burgers.

Plant-based burgers are causing consumers to switch away from animal protein. NPD's modeling shows that a meaningful share of plant-based burger analog sales are shifts in demand from a variety of animal proteins, including beef, chicken, seafood, and more. This suggests that restaurants have been using plant-based burgers as a way to lure back consumers they've lost to chicken and seafood chains.
Covid-19 and the future of plant-based in foodservice
While the pandemic has certainly changed the foodservice landscape, GFI expects that plant-based food will continue to be a sales engine for restaurants in the post-lockdown era. We've already seen some exciting plant-based launches recently in China as their economy reopens, including Starbucks partnering with Beyond Meat and OmniFoods, KFC debuting plant-based chicken nuggets from Cargill, and KFC joining other Yum China brands Taco Bell and Pizza Hut to start offering up plant-based burgers from Beyond Meat.
In the wake of consumers looking for socially-distanced convenience, digital channels such as apps and third-party restaurant delivery are more important than ever. Plant-based has performed extremely well on digital channels, in part because younger consumers love plant-based foods and are more digitally fluent. GrubHub also reported that vegetarian- and vegan-friendly dishes took over seven of the top 10 most ordered dishes in 2019, up from only three of the top spots in 2018.
Plant-based meat was a significant growth driver before Covid-19, helping operators attract new customers, eliminate veto votes in group dining situations, and raising check averages. Now, plant-based food can be a growth engine for restaurants as they rebuild and adapt amid the pandemic.
For more information about this report and plant-based meat sales in broadline foodservice, please contact GFI's Zak Weston at zak "at" gfi.org or NPD's Sue Fennelly at sue.fennelly "at" npd.com.