MorningStar Farms will be 100% plant-based by 2021
The transition will effectively take 300 million egg whites out of the equation annually.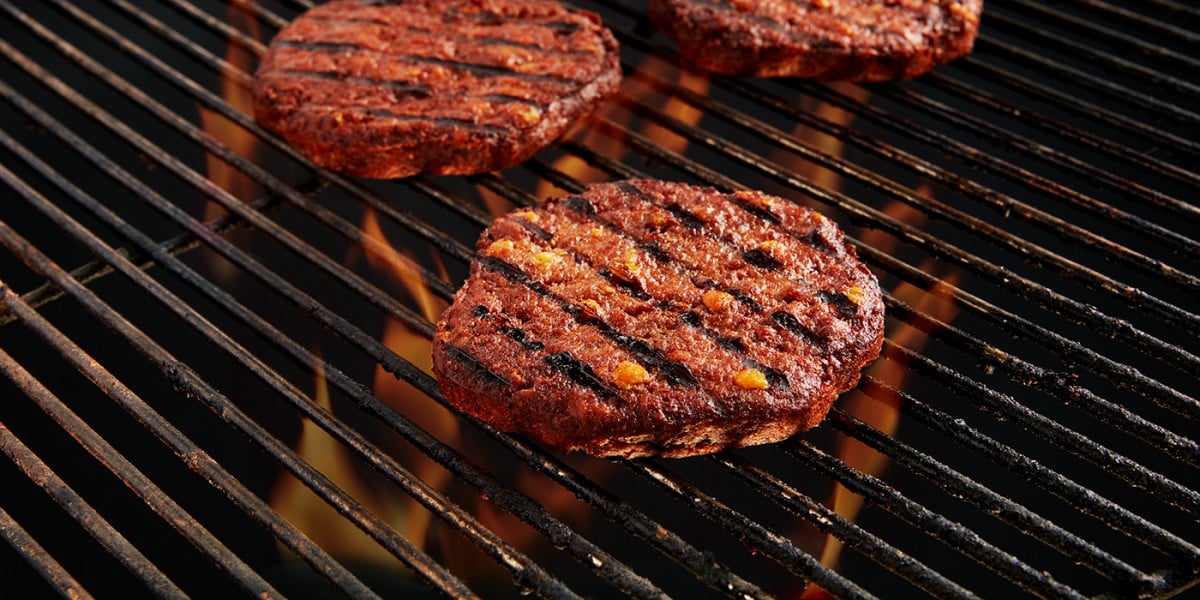 MorningStar Farms is making moves!
The leading vegetarian brand, a subsidiary of Kellogg Company, just announced a landmark commitment to making their entire product line fully plant-based by 2021. The transition will effectively take 300 million egg whites out of the equation annually.
Mel Cash, head of global marketing, plant based protein at Kellogg Company, stated, "This will also help us further our commitment to a greener world by helping to reduce the water waste, land usage, and carbon emissions associated with egg production."
And this decision doesn't just improve MorningStar Farms' upstream supply chain. It also means that 25,000 restaurants, hospitals, and cafeterias from kindergarten to university level will be able to up their plant-based game as well. It's a rising tide, y'all.
Leveling up for accessible, sustainable food
As one of the oldest purveyors of vegetarian meat, MorningStar Farms has long been a vanguard of plant-forward eating. With this announcement, they are setting a new standard for industry incumbents looking to provide delicious, accessible, and sustainable food.
They've already taken bold steps toward further reducing their animal footprint. Currently, about half of MorningStar Farms' products are fully plant-based. They'll up that to 65 percent by the end of 2019. And within two years, 100 percent of MorningStar Farms' products will be 100 percent plant-based. Perfect score. 
GFI is proud to partner on this commitment
"MorningStar Farms' decision to make their entire product portfolio 100 percent plant-based is a huge win for both consumers and the planet," said GFI executive director Bruce Friedrich. "MorningStar Farms continues to raise the bar for making delicious plant-based meat accessible to everyone. We commend their leadership and are thrilled to partner with them on this important, forward-thinking commitment."
And there's more good news! They'll be launching a supremely plant-based, supremely cheesy new burger at Expo West, the preeminent natural foods show. MorningStar Farms' new Cheezeburger is the beautiful collision of plant-based cheddar with their Meat Lovers quarter-pound patty, packing 23 grams of plant protein.
Read MorningStar Farms' press release here.