UPSIDE Foods' $161 million Series B is a turning point for the meat industry
This new capital will allow UPSIDE Foods to fully fund its R&D plan, construct a pilot industrial-scale production facility, and prepare to bring cultivated meat to market.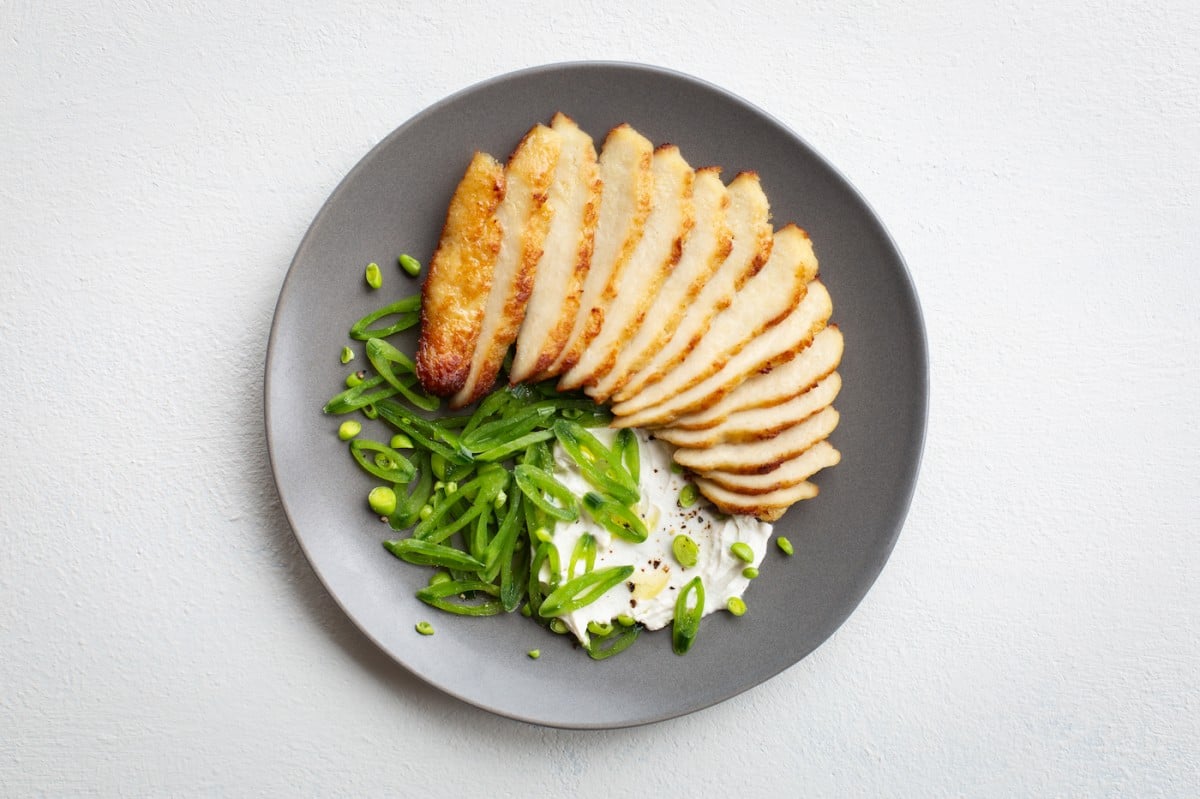 Editor's note: The final figures for UPSIDE Foods' Series B funding round totaled to over $186 million, exceeding all previous investments in the cultivated meat industry as of May 2020.
Today, UPSIDE Foods announced a $161 million Series B (see GFI's media statement), a sign of monumental progress and investor confidence in cultivated meat.
This infusion of cash is greater than all of the publicly disclosed investment into the cultivated meat industry so far. UPSIDE Foods' Series B—led by Softbank, Temasek, and Norwest Venture Partners—is historic for both doubling the industry's investments to date and also sending a strong signal about the future of cultivated meat.
History of UPSIDE Foods
In 2015, cardiologist Dr. Uma Valeti and stem cell biologist Nicholas Genovese created UPSIDE Foods, with the vision of transforming the animal agriculture industry. Within months, UPSIDE Foods produced the first cultivated beef meatball and went on to produce the first chicken and duck as well.
In early 2016, UPSIDE Foods completed the IndieBio accelerator and then raised more than $3 million in February. The following year, in 2017, the company raised a $17 million Series A from top Sand Hill Road VC fund DFJ, as well as meat industry giants Tyson Foods and Cargill, plus investor-celebrities that include Bill Gates and Richard Branson. In addition to Softbank, Temasek, Norwest Venture Partners, and the aforementioned Series A funders, Tyson Foods, Cargill, Gates, and Branson, other new and returning Series B investors include Threshold Ventures, Finistere, Future Ventures, Kimbal Musk, Fifty Years, CPT Capital, KBW Ventures, and Vulcan Capital.
What this means for UPSIDE Foods' future
UPSIDE Foods expects to use the funds to build a pilot production facility, continue to grow its world-class team, and to hit a major milestone of launching products into the market, according to their media statement.
Not only does this investment supply UPSIDE Foods with capital to scale, but it could also signal potential partnerships with their new investors' portfolio companies.
State of the industry and a look ahead
There are now at least 43 cultivated meat companies on five continents producing 15 types of meat, plus a handful of B2B companies. BlueNalu, Future Meat Technologies, Finless Foods, Wild Type, and Aleph Farms all raised $10 to 20 million Series As in 2019. UPSIDE Foods, however, is the first company to raise a Series B round.
As monumental as this news is, UPSIDE Foods and the current crop of cultivated meat innovators won't be able to do it alone.
Even more investment is needed. More entrepreneurs are needed. More students are needed. Government support is needed. GFI hopes and expects that this fundraising round will serve as the spark that ignites a Cambrian explosion in the industry—a shift from gradual to exponential change.
As it becomes increasingly evident that the multi-trillion dollar animal agriculture industry is changing to one that is more sustainable, just, economical, and secure, we predict a massive influx of investment all along the plant-based and cultivated meat value chain.
Want more insights into the cultivated meat market? Sign up for our e-newsletter to be the first to read our State of the Industry report, coming later this year.