Field Roast and Lightlife will double production capacity with new $310M facility
Greenleaf Foods has broken ground for North America's biggest plant-based protein facility.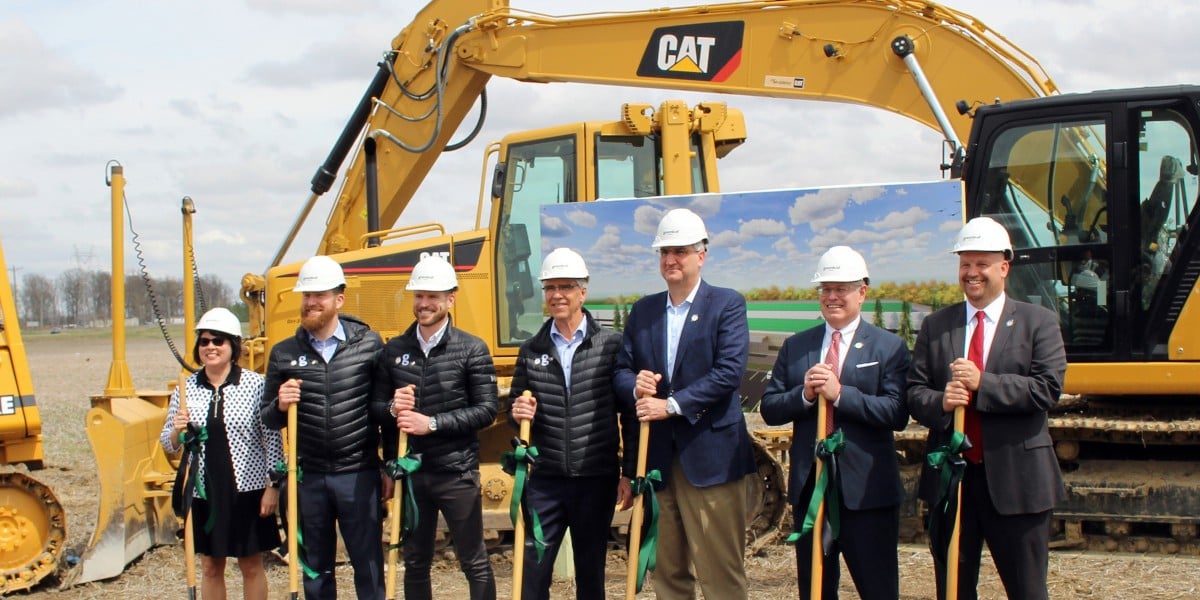 Greenleaf Foods, the parent company of Lightlife and Field Roast, has broken ground for a new $310 million facility in order to meet the increasing demand for plant-based meat. Shelbyville, Indiana is the new home of what reportedly will be North America's biggest plant-based protein facility.
(Fun fact: GFI senior scientist Erin Rees Clayton originally hails from Shelbyville and is, naturally, over the moon about this development.)
How big is big?
The new facility will effectively double Field Roast's & Lightlife's production capacity with an output of 60 million pounds of plant-based meat annually—and it's being built with room to grow. In addition to the construction of the new facility, Greenleaf is planning to scale production with new equipment at their existing facilities in Seattle, Washington, and Massachusetts.
What's more, production only accounts for 70 percent of the facility's capacity. Greenleaf Foods president Dan Curtin said, "To drive our brand leadership and category growth, 30 percent of the new facility will be dedicated to product innovation. The site also accommodates future expansion and continuous investments that will enable Greenleaf Foods and its portfolio of brands to grow lock-step with the market."
In short, there's a lot more plant-based meat on the menu of tomorrow.
About that market growth
In case you hadn't heard, the plant-based meat market is growing in a major way. Greenleaf Foods is a subsidiary of the Canadian food giant Maple Leaf Foods. Maple Leaf Foods' investment in plant-based meat is one of many by industry titans like Tyson, Nestlé, and Cargill who see the untapped opportunity in this space.
Plant-based meat sales leapt by 23 percent over a twelve month period, per GFI's most recent commission and analysis of Nielsen retail sales data. Curtin points to Mintel's finding that nearly eight in 10 US millennials eat plant-based meat.
Notably, plant-based meat sales are growing by double digits in every region across the country. Shelbyville's central location and proximity to Indianapolis make it well positioned to supply markets across the United States.
Curtin said, "We chose Shelbyville for many factors ranging from the community and skilled labor to the infrastructure. We've been incredibly impressed with those we've had a chance to meet from the community. There is a large population base of skilled labor and impressive local support and infrastructure to support the new facility." The Indiana facility will create 460 new jobs and is scheduled to be operational by 2020.
Ready the condiments! We've got 60 million more pounds of plant-based burgers, deli slices, and sausages coming down the supply chain.