Fast Co names GFI among 2019 World Changing Ideas honorees (twice!!)
GFI's Sustainable Seafood Initiative and The Good Food Startup Manual are both honorees in Fast Company's 2019 World Changing Ideas awards.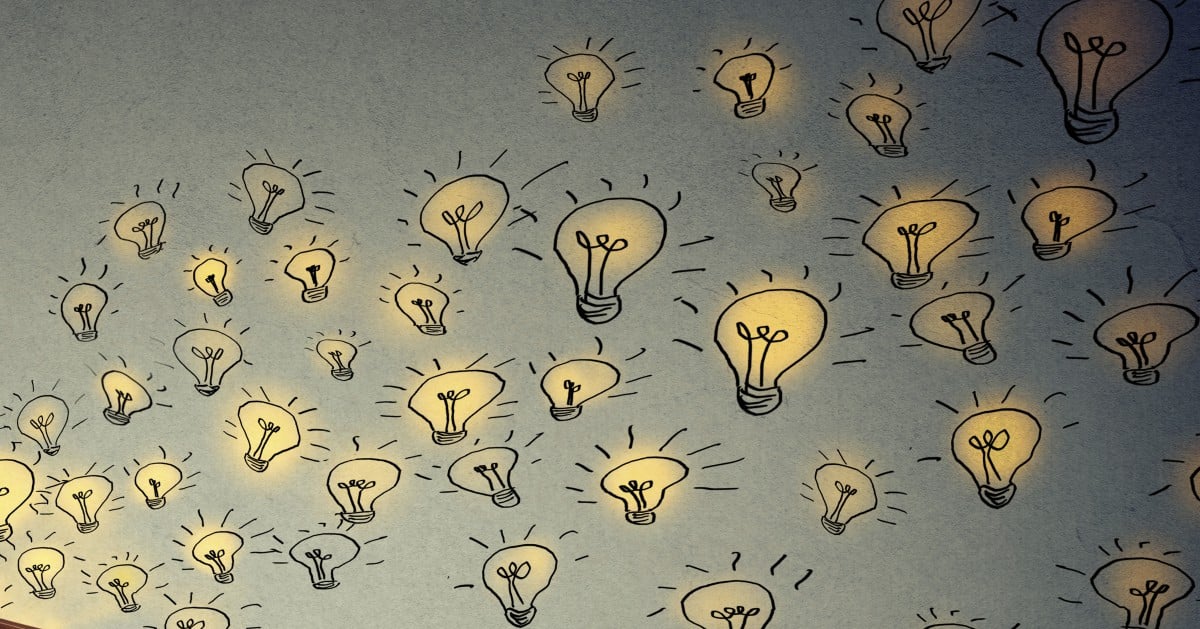 Thrilling news! GFI's Sustainable Seafood Initiative and the Good Food Startup Manual are both honorees in Fast Company's 2019 World Changing Ideas awards.
Fast Company senior editor Morgan Clendaniel said, "This year's awards were the most competitive we've ever had. Fast Company editors, reporters, and a venerable group of guest judges pored over the entries, looking for the ideas that we felt had the most creative solutions—and the most potential for impact and scalability."
The annual list spotlights "businesses, policies, projects, and concepts that offer innovative solutions to the issues facing humanity." From a pool of over 2,000 applicants, the Good Food Startup Manual and the Sustainable Seafood Initiative both received honorable mentions in the General Excellence and Food categories, respectively.
Healing the ocean
GFI's Sustainable Seafood Initiative aims to decrease the strain on our ocean ecosystems by accelerating the development of plant-based and cell-based seafood. Our action paper An Ocean of Opportunity outlines the vast potential of these alternatives to commercial fishing and fish farming.
We launched the initiative last September with a conversation between Mission Blue founder and National Geographic explorer-in-residence Dr. Sylvia Earle and GFI senior scientist Dr. Liz Specht at the Good Food Conference 2018. GFI recently welcomed Sustainable Seafood Initiative Manager Jen Lamy, who will be spearheading the work to create tractable, scalable change through new forms of seafood production.
Empowering innovators
GFI also launched the Good Food Startup Manual at last year's conference. (This feels like a good time to mention that registration is open for the Good Food Conference 2019.) The manual is a step-by-step deep dive into starting a food company that is innovating plant-based or cell-based meat, eggs, or dairy.
It covers everything from securing funding and staffing up to scaling production and expanding distribution. Authored by GFI innovation manager Brianna Cameron, this guide is tailored to the unique needs of good food entrepreneurs. It is a core resource in our suite of open-access materials, developed to ensure that no startup in these burgeoning industries has to reinvent the wheel.
Bold ideas, brave concepts
Fast Company's annual awards
shine a light on "finished products and brave concepts that make the world better." It's an honor to have two foundational aspects of GFI's theory of change on the list. By accelerating plant-based and cell-based meat, eggs, and dairy globally, we are working towards a future where sustainable choices are more affordable, available, and delicious than conventional animal products. Instead of trying to change people's minds, we're changing the system.
Only by making better food choices the default can we create a resilient food supply equipped to feed ten billion people by 2050 while simultaneously decreasing the pressure on our land and oceans.
Join us in building a bold new future of food.