COP26: Why world leaders need to be talking about alternative proteins
Plant-based and cultivated meat cut emissions by up to 92%. In order to meet the Paris Agreement, we must change how meat is made.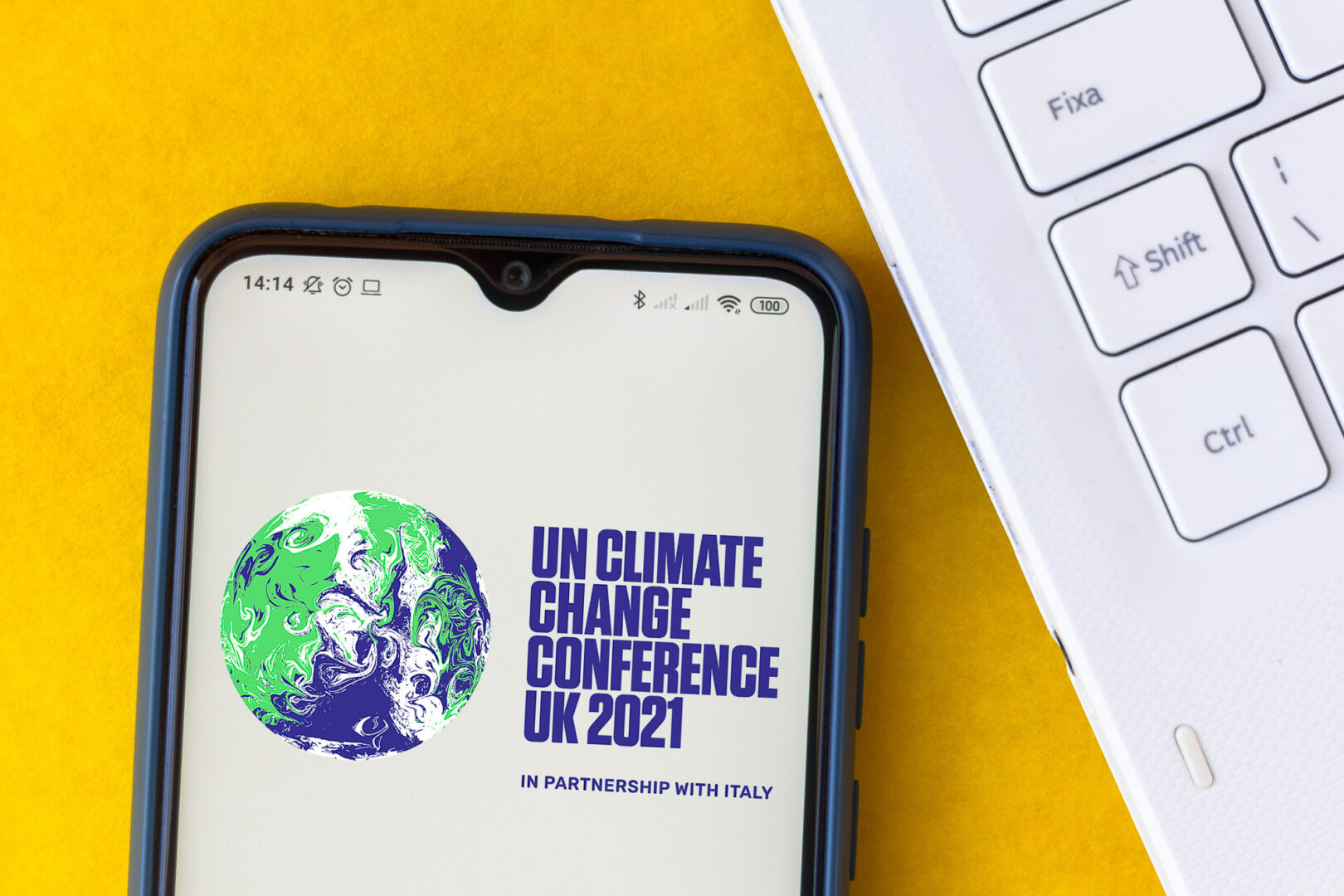 COP26 and putting alternative proteins on the global agenda
World leaders meeting this week for the COP26 summit are set to make climate decisions that will impact every person on our planet. We expect to hear a lot about oil and gas over the next few days. But under-represented on the agenda is food and agriculture, particularly looking at meat consumption in ways that limit world temperature rise to the critical 1.5ºC target.
This is the first COP (Conference of the Parties) in which governments will be required to submit plans outlining what they will do to meet the requirements of the 2015 Paris Agreement, when leaders pledged to try to limit global temperatures to 1.5ºC above pre-industrial levels – the level beyond which climate change is thought to become increasingly dangerous.
Research shows it's impossible to meet the Paris Agreement without shifting away from conventional animal agriculture. Yet too few are zeroing in on the significant role that agriculture and our global food system must play in achieving those reductions.
According to a study in Nature Food earlier this year, animal agriculture emissions alone are responsible for roughly one-fifth of human-caused climate change. Meeting the 1.5ºC target requires rapid and ambitious changes to food systems, including how meat is made.
On the frontlines in Glasgow
GFI will be on the ground in Glasgow, encouraging national governments to include alternative proteins – making meat from plants and cultivating it from cells – into their national plans. Specifically, GFI is calling for bilateral and plurilateral R&D partnerships to advance alternative protein science and innovation.
We're not alone in this. The UK government recently published their Net Zero Strategy, which highlighted the importance of producing lower carbon foods, while the National Food Strategy recommended a total of £125m to be invested into alternative proteins.
But as the global appetite for meat continues to grow, governments face a difficult problem. How do they encourage their citizens to eat less meat without telling them what they should or should not eat?
New innovations mean they don't need to. We can make the shift necessary to hit our climate targets by giving people better options and making sustainable plant-based or cultivated meat the default choice. These products can provide the meat people want while producing 92% fewer emissions and using up to 95% less land compared to conventional animal agriculture.
Governments must step up
The number of companies working in this space is growing, but a meaningful transition won't happen on its own and it won't happen quickly enough to curb emissions at the scale and pace needed. Just as they did with renewable energy, governments now need to step up and invest money into sustainable protein research and development, as part of their national climate plans.
This level of official recognition will also encourage essential investment into the rapidly growing cultivated and plant-based meat innovation ecosystem taking shape across the public and private sectors.
There are many opportunities at COP26 for significant decisions to be made. This can include setting aside funding for alternative proteins in the Green Climate Fund – set up to help countries in the Global South adapt to and mitigate the effects of climate change – as well as launching research and development partnerships between leading countries.
Such investments and decisions can tackle the biggest challenges of our time. Beyond addressing climate change, alternative proteins can play a major role in feeding a global population, expected to grow to 10 billion by 2050.
Alternative proteins also eliminate the need for antibiotics in our food system and significantly reduce risk of zoonotic disease-spread, a major cause of pandemics.
On the biodiversity front, meat made from plants and cultivated from cells represents a more nature-forward alternative to business-as-usual animal agriculture – considered the number one threat to the world's forests, wetlands, grasslands, rivers, and oceans.
Given the importance of functional natural ecosystems as carbon sinks, investing in alternative proteins can simultaneously reduce emissions while enabling the recovery and restoration of land, waters, and the diversity of life these places support.
There have already been positive signs.
In the last month alone, Denmark announced the equivalent of £142 million (US$195 million) to advance plant-based foods, the United States Department of Agriculture awarded US$10 million to establish a flagship cultivated meat research centre, while the EU put €2 million into a project developing cultivated beef.
And there are early signs that China's leadership understands the massive strategic advantages of investment into alternative proteins and is beginning to allocate funds to help the country's nascent sector optimise and scale up, just as it previously did for electric vehicles, solar panels and lithium-ion batteries.
But we need to see more – NGOs and governments must strongly back more infrastructure incentives and open access research on alternative proteins. We need to see other countries following these examples and we also need to see multilateral institutions and development banks dedicating significant resources into this area.
GFI Europe and our international affiliates will be at the COP26 summit, taking part in speaking engagements and talking to delegates to make these points.
Making meat differently – in ways that achieve global climate goals, ask far less of our planet's lands and waters, and minimise risks to global health and food security – must be at the heart of national and international policies and commitments.