World's third largest meat producer Cargill invests in Aleph Farms' cell-based steak
Cargill participated in Aleph Farms' Series A funding round, which raised $11.65 million for the cell-based steak producer. Jon Nash, president of Cargill Protein-North America, said, "We have a responsibility to look at all innovations that can help us feed the world."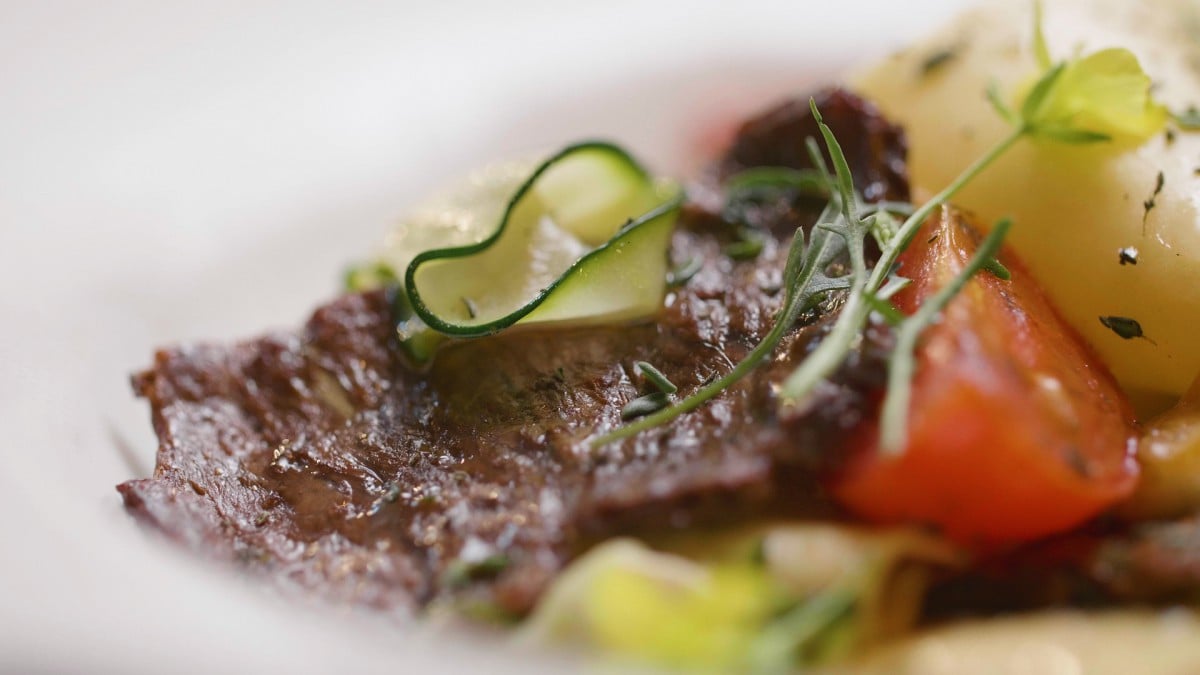 Last year, Israel's clean meat startup Aleph Farms debuted the world's first cell-based steak, marking a major industry milestone. Now, as Aleph Farms works to develop their prototype steak into a commercialized product, meat industry titan Cargill wants in on the innovation.
Cargill participated in Aleph Farms' Series A funding round, led by VisVires New Protein, which raised $11.65 million for the cell-based steak producer. This fundraising makes Aleph Farms one of the top-funded cell-based meat companies in the world.
Cell-based meat investment is accelerating
Since emerging as a commercial industry in 2015, cell-based meat has garnered more than $73 million in investment globally. 2018 alone saw $50 million in venture capital. Cargill is helping to drive this investment surge.
The third largest meat producer in the world (and, fun fact, the largest privately-held company in the United States), Cargill is keen to diversify its portfolio. In the press statement announcing their participation, they emphasized that finding new forms of protein production will be crucial to feeding the world's growing population.
Jon Nash, president of Cargill Protein-North America, said, "We all need to work together to address the increasing global need for protein in the coming years, especially as more consumers move into the middle-class and the demand for protein increases. We have a responsibility to look at all innovations that can help us feed the world."
This is not Cargill's first investment in protein innovation. The meat producer was an early investor in cell-based startup UPSIDE Foods and has also invested in Puris, a U.S.-based pea protein company.
Meat industry leaders are sweet on new forms of meat production
Cargill is one of several meat industry giants investing in cell-based meat and alternative proteins. PHW, a leading EU poultry producer, has invested in cell-based meat startup SuperMeat and partnered with plant-based company Beyond Meat for European distribution. Switzerland's largest meat producer, Bell Foods, has invested in the Netherland's Mosa Meats. Meanwhile, Tyson, the second largest meat producer in the world, has invested in two cell-based companies: UPSIDE Foods and Future Meat Technologies. Tyson is also planning to debut their own plant-based meat later this year. (Check out GFI's State of the Industry reports for a deep dive.)
These are savvy moves. Consumer enthusiasm for slaughter-free options continues to climb: U.S. retail sales of plant-based meat soared 23 percent last year, and—although cell-based meat is not yet commercially available—consumer interest is already strong. A 2018 survey of more than 3,000 people found that 30 percent of U.S. participants, 59 percent of Chinese participants, and 50 percent of Indian participants were very or extremely likely to purchase cell-based meat regularly.
With Aleph Farms' successful fundraising round and the growing interest and participation of meat industry incumbents, cell-based meat is one step closer to commercialization.
Read our press statement here.