Bringing big innovation to sustainable food efforts
In a conversation about limited measures, GFI brought a transformative message to an Innovation Forum panel on sustainable ag.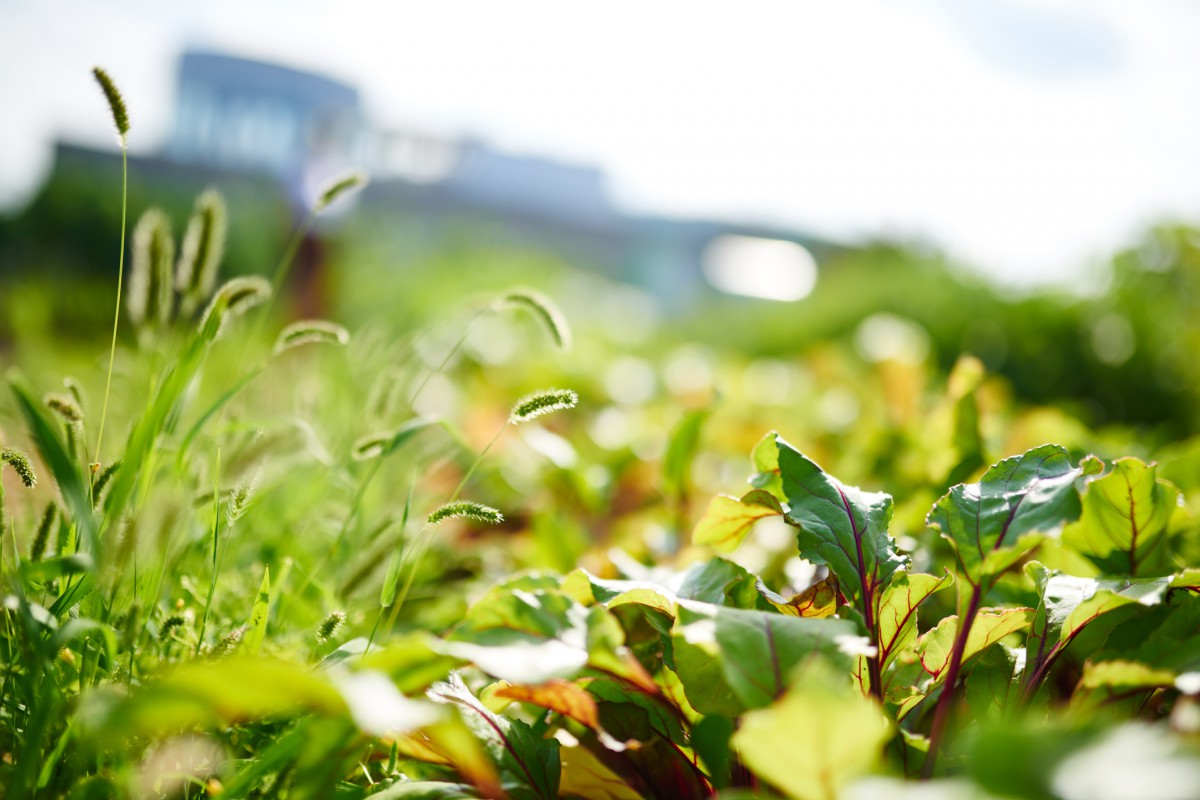 The Good Food Institute participated in a panel at last week's Innovation Forum event which sought perspectives on the core question: Can innovation and technology make agriculture more sustainable? (The answer, by the way, is an obvious yes!)
In two days of sessions, an overarching theme was how difficult it was to make meaningful shifts in the overall agricultural industrial complex. In contrast, our panel highlighted the rapid and fundamental transformation plant-based and clean meat make possible. Of the more than 100 sustainability professionals in attendance, fewer than a third indicated they were familiar with the concept of clean meat at the start of our session.
In the session "Is the future of food animal-free," moderated by Annie Cull, Director of Communications at The Good Food Institute (GFI), three panelists provided their take on this question. GFI Director of Science and Technology Dr. David Welch provided a foundation for the audience on the current state of plant-based meats and explained the how and why of clean meat. Chris Kerr, Partner and Director at mission-based VC firm New Crop Capital, outlined the investments that have been creating momentum for the plant-based and clean meat sectors. And Tim Faveri, Vice President of Sustainability & Shared Value at Maple Leaf Foods, talked about his company's successes moving from a conventional meat company to a provider of protein solutions with the acquisitions of two plant-based brands, Light Life and Field Roast.
In a conversation that repeatedly came back to limited though important measures like the implementation of cover crops and how to act on hard-to-distinguish market signals, plant-based and clean meat represented a clear area with the potential to radically transform (dare we say disrupt) today's agricultural system.
As agriculture and food businesses consider the impact of plant-based and clean meat, here were some of the insights shared by the panelists:
These areas are ripe for innovation. Of the 250,000 plant species on the planet, fewer than 150 have been explored for use in food (and only a handful thoroughly).
Treat customers as constituents. Find the points of shared value between the aspirations of the consumer and the many benefits of these new products (environmental, human-health, and animal welfare to name a few)
Millennials and flexitarians are leading the way. Omnivores eating more plant-based options is the growth driver for the success of these products — not buy-in from niche segments of veg-eaters.
This is a global phenomenon. When thinking about business strategy, look beyond the U.S. borders. Panelists specifically suggested focusing on the U.K., Germany, the Netherlands, and Scandinavia.
Think shift, not fad. We are at the very start of a long-term shift in how people eat. Plant-based foods offer better health outcomes, a smaller environmental footprint, and address growing awareness of animal welfare. This means companies should build strategy with an eye toward the long-term, rather than capturing a specific tipping point moment!
At GFI, we look forward to driving this transformative conversation and being a conduit for companies new and old to explore the potential of a re-imagined food system.