Top eight alternative protein trends to watch in 2021
GFI's team of experts highlights eight top industry and product innovation trends in the alternative protein sector to watch for in 2021.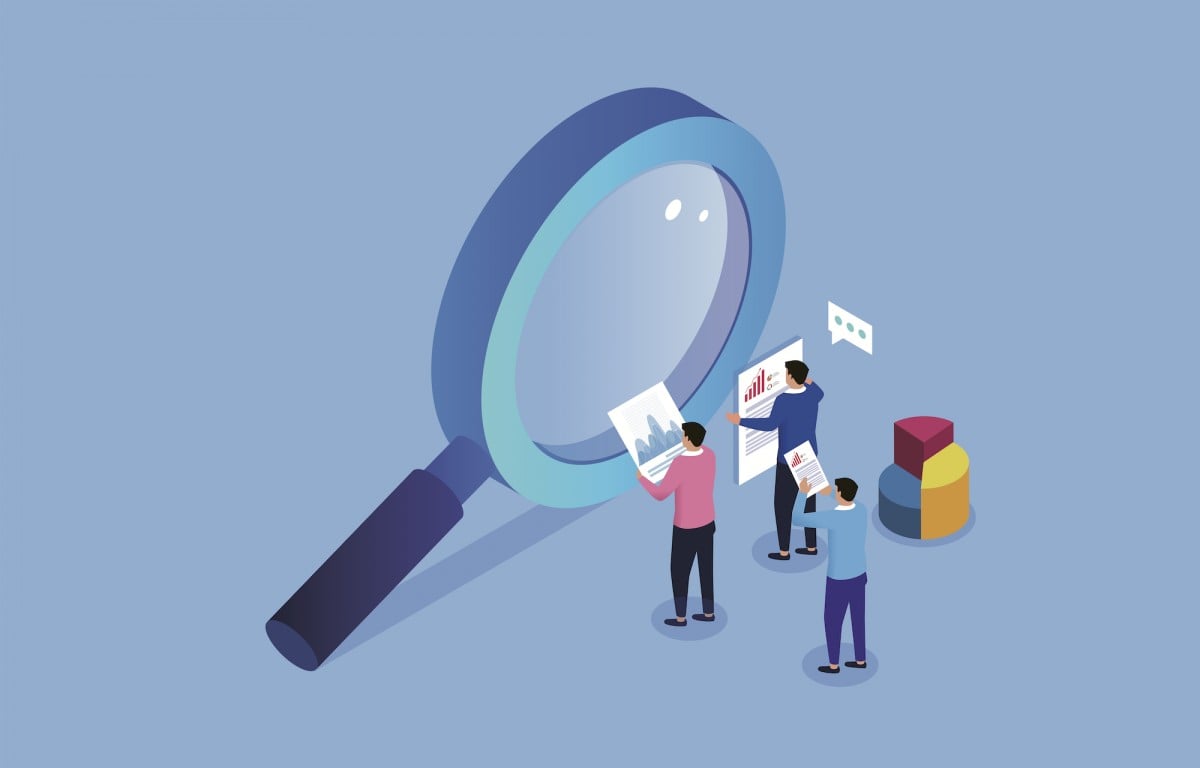 Which alternative protein trends will captivate consumers and earn a greater share of the plate in 2021? GFI's team of experts has identified eight industry and product innovation trends to track in the New Year.
1.
Fermentation makes its grand entrance onto the alternative protein stage.
2020 was a banner year for fermentation as an enabling technology of alternative proteins–$274 million was invested in 2019 and $435 million was invested in the first seven months of 2020 alone. Combined, that amounts to 85 percent of all-time funding for this technology sector, which is commanding an increasing share of all alternative protein investments.
In 2021, we'll see the rapid expansion of fermentation as a pillar technology platform for the alternative protein industry. Companies like Quorn and Meati are using biomass fermentation to deploy microorganisms to efficiently and rapidly produce large quantities of protein. Companies are also using precision fermentation to produce functional ingredients traditionally found in animal products using microbial hosts as "cell factories." Perfect Day is using this approach to create dairy proteins (e.g., for Brave Robot ice cream), Clara Foods for egg proteins, and Impossible Foods for heme–their signature ingredient.
Learn more about the fermentation sector with videos from GFI's first-of-its-kind Fermentation Symposium, including sessions on Fermentation 101, Ingredients, Biomass Fermentation, and Traditional Fermentation.
2. Consumers get their first taste of cultivated meat in restaurants.
In December, cultivated chicken from Eat Just, Inc. debuted at Singapore's 1880 restaurant for $23. Grown in a 1200-liter cultivator, the product marks the first appearance of cultivated meat for sale. Meanwhile, KFC Russia announced its intention to put 3D-printed cultivated chicken on the menu. Milestones like these demonstrate the industry's tractability and widespread demand.
We expect that cultivated meat will grow its global footprint to a small number of international restaurants in 2021. Increasing private- and public-sector funding for cultivated meat R&D and commercialization–like the National Science Foundation's $3.5 million grant–could speed up industry timelines and shape geographic diffusion.
See key opportunities in cultivated meat production including sidestream valorization, 3D microenvironments, and assay criteria in our Solutions Database.
3.
The plant-based meat category expands beyond the burger.
Chicken. 2020 saw many new product introductions of plant-based chicken across the company landscape. 2021 will likely bring more versatility to plant-based chicken applications. One example that widened the availability of affordable, fresh, center-of-plate products was Kroger expanding its Simple Truth Plant Based line with plant-based chicken patties and grinds.
Among shoppers who don't consume plant-based protein today, those who buy conventional chicken are the most likely to try plant-based meat. And plant-based chicken products have been flying off the shelves in regional chains and overseas.
Turkey. In 2021, we'll see plant-based meat continue to earn itself a place at the Thanksgiving table. To date, there has been little in the way of publicly-announced R&D or commercial efforts for plant-based turkey products. There is a clear opportunity to develop the next generation of products that compete with conventional turkey on taste and price.
Meat snacks. Meat snacks are another sizable opportunity that may see movement in 2021. Conventional meat snacks are a $2.8 billion category in the United States, split 50/50 between jerky and other formats. Plant-based meat snacks could tap into snacking and high-protein trends. Examples include Gardein's plant-based jerky, Krave's plant-based jerky, and Leaf Jerky's plant-based meat sticks.
Bacon. Consumers are salivating over the potential for an alternative bacon product that can become their go-to. 2020 launches included plant-based bacon from Hooray Foods, mycelium-based bacon from Atlast, and koji-based bacon from Prime Roots. 2021 may bring more product innovation and scale-up in the bacon category.
Seafood. We could see big growth in shelf-stable and frozen seafood products in 2021. Good Catch–a leading plant-based seafood manufacturer–expanded at retail in 2020. Meanwhile, companies like Hooked had significant funding rounds. Ocean-focused investors interested in aquaculture sustainability are recognizing the value of alternative proteins. Capital influxes could translate into more product innovation and market scale-up.
Beef & pork. Burgers and sausages are plant-based meat leaders, yet there are many innovation opportunities in plant-based beef and pork. We expect to see more sizes, flavors, and formats–like slices, seasoned grounds, strips, and pizza toppings. Current plant-based examples include Ozo's seasoned grounds, Yves' pepperoni, and Hormel's seasoned crumbles (for B2B).
For more insights into plant-based meat trends, explore our market research.
4.
Plant-based dairy fidelity improves.
Cheese. The plant-based cheese category is ripe for disruption–2.9 percent of households purchase plant-based cheese, compared to more than 95 percent that purchase conventional cheese. We expect an innovation groundswell that increases plant-based cheese's fidelity to conventional cheese, prompting more adoption. We are likely to see format expansions in shreds, slices, spreadable cheese, and soft and hard cheeses for charcuterie boards. In 2020, new products were launched by Grounded Foods, Miyoko's Creamery, Violife, and Spero Foods, among others. Companies like Kroger and Trader Joe's notably launched private label products that are sparking retail trends.
Ice Cream. Ice cream is one of the more developed plant-based categories. In 2021, we'll see more advancements in replicating the experience of dairy-based ice cream. There is significant excitement in the category around using fermentation to produce dairy proteins without the cow. Perfect Day, for example, uses fermentation to produce milk proteins like casein and whey. They combine these with plant-based fats and other ingredients to make animal-free milk–which can be used in producing ice cream. In 2020, Brave Robot, Graeter's, and Smitten launched products using Perfect Day ingredients. 2020 also saw new plant-based launches from Eclipse Foods, Salt & Straw, and Ben & Jerry's.
We expect more plant-based dairy companies will expand to multiple categories, such as cheese, yogurt, RTD beverages, butter, ice cream, and milk.
Learn more about the latest plant-based dairy trends with our market research.
5.
Product lines expand to meet the needs of diverse cuisines and applications.
Consumers use animal products for hundreds of different meals from sandwiches and burritos to soups and snacks. We may see a rise in product reformulation to expand versatility, use occasions, and functionality. Ready-to-eat and grab-and-go meals may expand to better meet customers' desire for convenience. Companies may tap into the rise of food industry trends like the resurgence of comfort foods and nostalgia. New marketing campaigns may illustrate how alternative proteins fit in with consumer lifestyles. Companies may work to contextualize products for more cultures and cuisine styles. Companies may also position or reconceptualize products for kids and families.
Watch GFI research analyst Kyle Gaan in a Food Navigator webinar on families and the plant-based opportunity.
6.
The alternative protein B2B ecosystem comes into its own.
Alternative protein demand is likely to continue to outpace supply. To help scale the industry, we will see a stronger B2B ecosystem emerge. We expect growth in ingredient and equipment manufacturing, production and processing capacity, contract manufacturing, and workforce development. We also expect to see large growth in infrastructure investment as alternative protein manufacturers invest in equipment and facilities to expand production capacity.
Watch GFI's webinar on successfully commercializing alternative proteins with guest Mark Warner.
7.
More ingredients emerge as players in plant protein.
To meet demand, companies are exploring more and different plant protein sources. 2021 will be a year in which more companies (such as NotCo and Climax Foods) innovate on ingredient development and protein sourcing. Companies will optimize ingredients for nutrition, functionality, price, flavor, sourcing, and other attributes. In particular, we are excited about sourcing protein as an upcycled co-product (side stream) from large existing sectors such as oil pressing and vegetable processing. Key emerging protein sources include sunflower, mung bean, potato, rice, duckweed, chickpea, navy bean, oat, and fungi.
Download GFI's Plant Protein Primer, which covers the landscape of plant-based ingredient sources. It compares 19 plant protein sources on nutrition, functionality, price, flavor, and sourcing. For a quick glance, download the Plant Protein Landscape summary.
8.
Companies explore innovative new distribution channels.
Digital channels have become more important than ever for retail, foodservice, and direct-to-consumer sales. This shift can benefit emerging alt protein companies for whom earning retail shelf space can be a challenge. Digital channels offer alternative protein a distinct advantage–younger consumers who over-index on using digital channels also over-index on plant-based purchase intent.
Driven by shifts in the wake of Covid-19, the lines between retail, foodservice, and e-commerce will continue to blur. This hybridization offers new opportunities to drive trial and testing. 2021 may see a rise in groceraunts, café kiosks, meal kits, grab-and-go products, ghost kitchens, app-enabled delivery, last-mile grocery fulfillment, and autonomous delivery. Products should focus first on winning at taste and price. But quick and easy preparation, freshness, and delivery resilience may help products thrive in new distribution paradigms.
For consumer research into the motivators and barriers to consumer adoption of alternative proteins, view our report on Strategies to Accelerate Consumer Adoption of Plant-Based Meat.
The alternative protein industry promises to have many exciting innovations and developments in 2021. To get the latest industry insights throughout the year, sign up for our Alternative Protein Opportunity newsletter.