Research Fellow
THE GOOD FOOD INSTITUTE
GFI is looking for a Research Fellow that will help GFI's SciTech team better understand animal cell metabolism and how it relates to the future supply chain of the cultivated meat industry.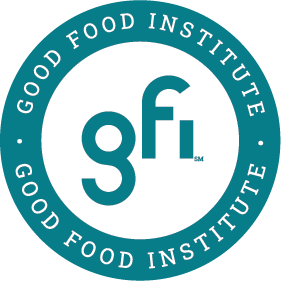 Job description
The Good Food Institute (GFI) is a 501(c)(3) nonprofit organization at the forefront of the movement to use food technology and markets to solve some of the world's biggest problems, from climate change and global hunger to antibiotic resistance and the exploitation of animals.
How You Will Make a Difference
As Research Fellow, you will have the opportunity to leverage your scientific background to increase cultivated meat stakeholders' understanding of animal cell metabolism and how it relates to the future supply chain of the industry. The Research Fellow will be responsible for the following:
Conducting a literature review and gap analysis of animal cell metabolisms relevant to cultivated meat species (including piscine, avian, and mammalian species) and growth conditions. The review should aim to document the knowns and unknowns of metabolism and metabolic variance between cell types and species, between in vivo and in vitro conditions, and between proliferation and differentiation phases.
Building representative or hypothetical animal and cell type metabolisms, noting mass balances of key inputs and key metabolic byproducts (i.e., lactate, ammonia). Any obvious advantages or disadvantages of certain species or cell types in the context of cultivated meat should be highlighted.
Conducting interviews with other experts to understand gaps and crosscheck findings.
Constructing a preliminary framework that can be used to best match amino acid sources (i.e., from fermented amino acids, protein hydrolysates, protein hydrolysate blends, or combinations thereof) to the relevant animal cell or cell type metabolisms.
Writing out research project ideas that aim to address any knowledge gaps uncovered during the course of the research process. Any ideas will be captured in GFI's Solutions Database.
Summarizing all findings from the research outlined above in an external-facing white paper report.
Who We're Looking For
The Research Fellow must have:
At least M.Sc. and 2 or more years of relevant experience in industry or later stages of graduate school.
Direct experience in the topic of animal cell metabolism or mass balancing (e.g., in fermentation applications).
Strong scientific writing skills.
Ability to perform independent, self-paced work.
Preferred: Familiarity with the cultivated meat sector and life cycle and techno-economic analyses performed to date.
Strong support for GFI's philosophy and mission; demonstrated interest in public health, environmentalism, animal protection, or hunger relief.
We want the best people and we don't want biases holding us back. We strongly encourage people of every color, orientation, age, gender, origin, and ability to apply.
The Fine Print
Position Type: Independent Contractor
Position Term: 7 hours per week for 16 weeks
Reports to: Elliot Swartz, Lead Scientist, Cultivated Meat
Location: Remote; United States
Stipend: $2,240, paid biweekly in 8 equal installments of $280
Applications are accepted on a rolling basis. The selected candidate will begin work as soon as possible.
Alternative protein career portal
Learn how to make a career and find open positions in the exciting field of alternative proteins.