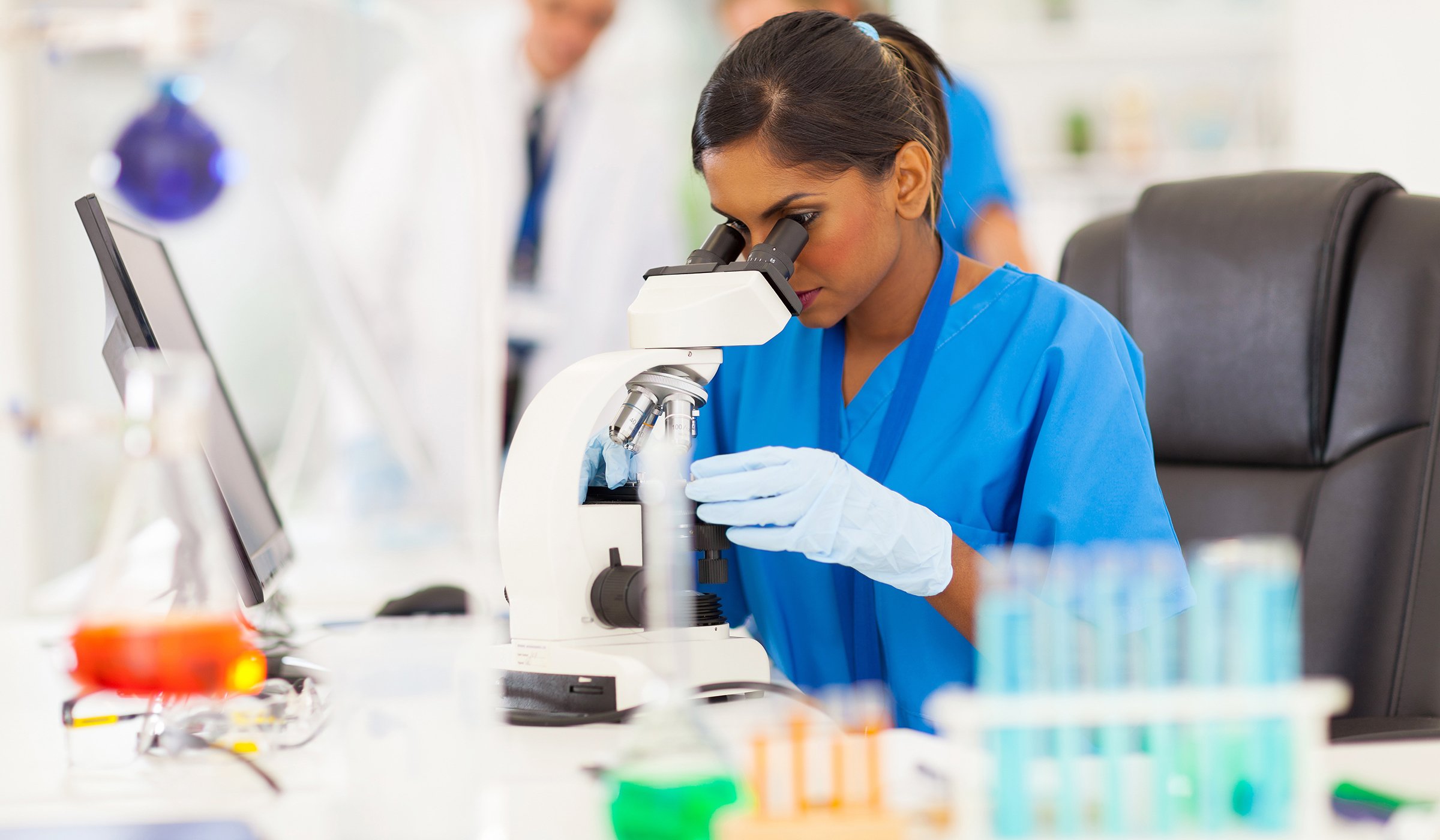 Scientists awarded $4 million to fill gaps in plant-based and cultivated meat science
23 March 2020
Despite booming commercial interest in plant-based and cultivated meat, funding for academic research lags behind, and the industries lack the open-access data required to overcome technical hurdles and scale up to become a viable part of the global food system.
WASHINGTON – Today, nonprofit The Good Food Institute (GFI) has awarded $4 million in grant funds to 21 leading scientists from nine countries: Australia, Brazil, Israel, the Netherlands, Portugal, Serbia, Switzerland, the United Kingdom, and the United States. Funded thanks to gifts from visionary donors, GFI's Competitive Research Grant Program supports open-access research that advances the science of plant-based and cultivated meat — technologies poised to revolutionize the food system and address the many issues associated with conventional meat production, food scarcity and climate change to zoonotic disease and antibiotic resistance.
The 2020 grantees are top biochemists, tissue engineers, computational modeling experts, plant geneticists, and food scientists whose research projects address the crucial technical bottlenecks facing the plant-based and cultivated meat industries, with research specifically focused on taste, texture, cost, and scale-up improvements.
Since its inception in 2019, GFI's Competitive Research Grant Program has awarded more than $7 million in funding to open-access research initiatives that span the supply chain: from crop breeding and product formulation for plant-based meat to cell line development and bioprocess scaleup for cultivated meat.
"If we want to see plant-based and cultivated meat become an integral part of the global food supply, we must fill critical white spaces in research," said GFI Associate Director of Science and Technology Erin Rees Clayton. "As we work to find sustainable approaches to meeting the global demand for meat, this funding will enable us to bridge key gaps in alternative protein research, addressing unanswered questions and unmet technological needs."
"Plant-based meat and cultivated meat have the potential to transform the global food system, but this requires the industries to overcome significant technical hurdles that remain on the path to price parity, scaleup, and commercialization," said GFI Executive Director Bruce Friedrich. "Building a robust foundation of open-access data will enable the entire sector to advance more efficiently and bring plant-based and cultivated meat to the masses."
In 2019, GFI awarded more than $3 million to 14 research projects from eight countries: Canada, China, Estonia, Israel, Norway, Serbia, the United Kingdom, and the United States. GFI's inaugural grantees have made significant progress in their research over the past 12 months. See key research updates below or here.
MORE ON GFI'S GRANT RECIPIENTS:
2020 GRANTEE HIGHLIGHTS
Dr. Marianne Ellis, University of Bath, UK. Marianne's lab is developing a cellular agriculture life-cycle pod for cultivated meat production. This more compact, cost-effective cultivated meat production system will make cultivated meat more accessible and affordable for more people and enable production in remote locations and developing countries.
Dr. Marieke Bruins, Wageningen University, Netherlands. Marieke's lab is harnessing plant proteins from agricultural waste and side streams as a highly sustainable method of producing plant-based meat
Dr. Sara Oliveira, INL, Portugal. Sara and her team are creating M3atD, a 3-D bioprinted model for cultivated meat design. This project will examine the variables affecting the cell behavior and properties of printable bioinks and explore how 3-D printing may be successfully applied to cultivated meat production.
Prof. Che Connon, Newcastle University, UK. Che's lab uses macromolecular crowding (MMC) to enhance meat cultivation. This project seeks to identify potential MMC substrates from existing agricultural side streams and the ways these may be used to grow muscle and fat cells more efficiently. MMC is an inexpensive method of increasing cell density and yield and could improve cultivated meat tissue density, reduce media costs, and lessen the need for growth factors.
2019 GRANTEE UPDATES
Dr. Gareth Sullivan, University of Oslo, Norway. Gareth's lab has created pig, sheep, and goat cell lines, which will form part of the world's first open-source cell line repository. Cell lines are the first vital building blocks in the production of cultivated meat, and acquiring them is a difficult and time-consuming process. The open-source repository will be available to researchers globally to prevent costly duplication and accelerate commercialization.
Dr. Amy Rowat, UCLA, U.S. Amy's lab has built a food-safe electrospinner to produce micro-scaffolds for cultivated meat. The scaffolds will allow the lab to grow combinations of different types of cow cells to promote marbling of fat. The desired end result is perfectly marbled cultivated steak. This work demonstrates that biomedical research tools and processes are translatable to food production.
Dr. Peter Stogios, University of Toronto, Canada. Peter's lab has purified over 70 growth factors that are involved in muscle cell proliferation from a variety of species. Growth factors are one of the most expensive elements of cell culture media and, in turn, one of the largest contributors to the cost of cultivated meat. Peter's method of producing growth factors promises to be far less expensive and to result in far more output, eventually leading to price decreases for cultivated meat.
Dr. Ivana Gadjanski, BioSense Institute, Serbia. Ivana's lab is developing real-time sensors for monitoring and measuring cell growth and quality during the production of cultivated meat. The lab's work was published in MDPI in December 2019.
See the full list of 2019 and 2020 grantees here.
About The Good Food Institute
The Good Food Institute is an international nonprofit building a sustainable, healthy, and just global food system. Powered by philanthropy and with unique insight across the scientific, regulatory, industry, and investment landscape, we are accelerating the transition of the world's food system to alternative proteins using the power of food innovation and markets.
Media inquiries: Maia Keerie at The Good Food Institute on 415 767 8973 or via maiak@gfi.org
The Good Food Institute (GFI) is a 501(c)(3) nonprofit working internationally to make alternative proteins delicious, affordable, and accessible.