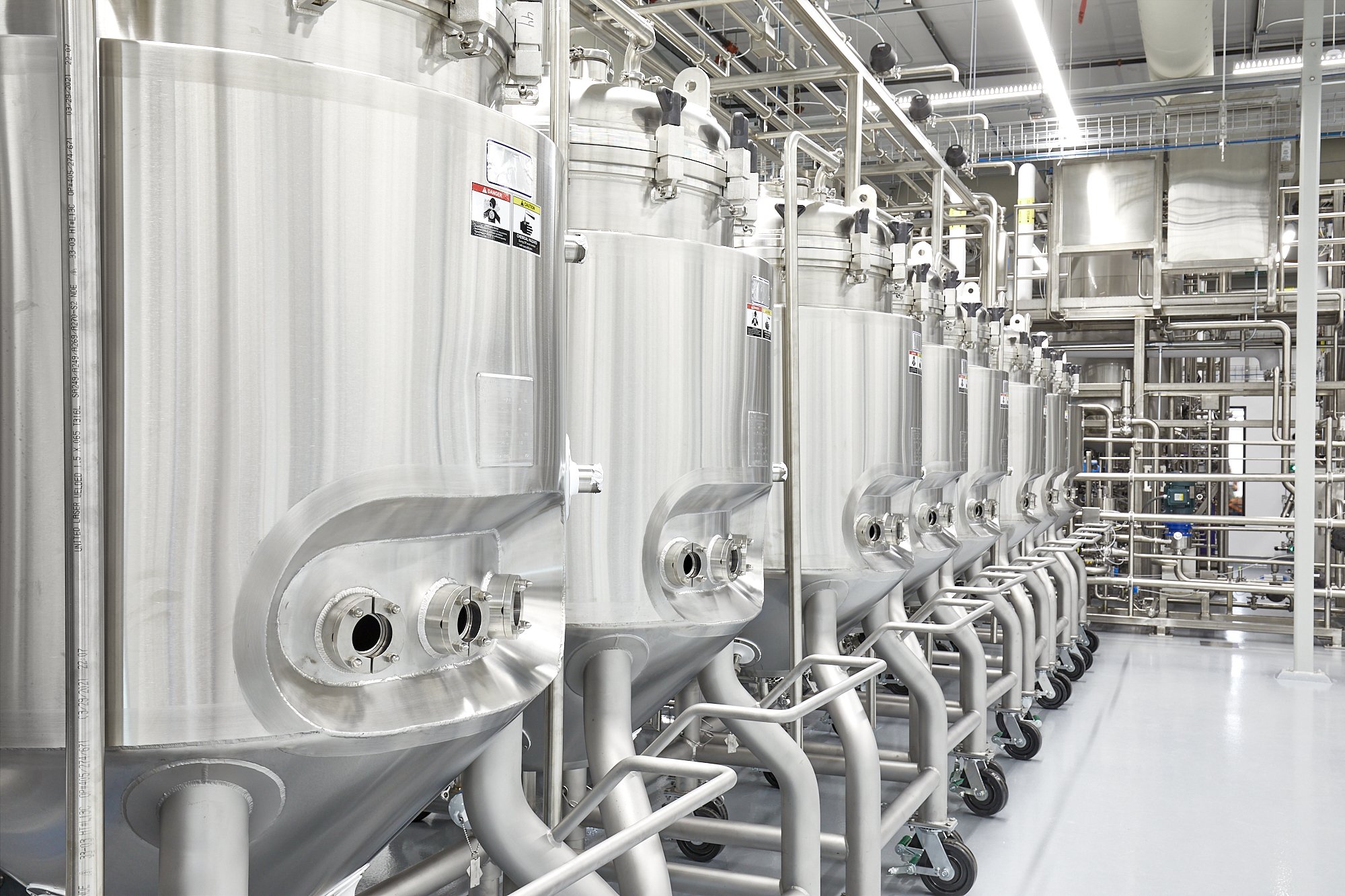 GFI celebrates UPSIDE Foods' groundbreaking cultivated meat production facility, calls for public investment to massively scale and accelerate production
As UPSIDE Foods opens the world's most advanced cultivated meat production facility, GFI urges increased investment from public and private sectors to speed up production and bring this better way of making meat to the masses.
WASHINGTON — The Good Food Institute (GFI) applauds the opening of UPSIDE Foods' 53,000 square foot Engineering, Production, and Innovation Center (EPIC) as a significant milestone showcasing the progress of the cultivated meat industry, as well as a reminder of how far the nascent field needs to go if we are to meet global climate goals.
"UPSIDE Foods continues to be a trailblazer in the industry, and their groundbreaking facility means consumers are now closer than ever before to buying cultivated meat in stores," said GFI founder and CEO Bruce Friedrich. "UPSIDE's new Center will be focused on key technical hurdles and producing cultivated meat for consumers at scale."
"In 2016, UPSIDE Foods was the first cultivated meat company to raise a Seed round. Flash forward five years, and now there are more than 70 companies working to create consumer-ready cultivated meat products," said Friedrich. "But there is still too much innovation required for a single company, or even a handful of companies, to truly transform our food system. Governments must invest in these innovations now if we're to stand a chance of moving the world to net-zero emissions by 2050," he said.
"The recent commitments at COP26 to cut methane production and save forests should be followed by commitments to fund alternative protein R&D and to incentivize private sector R&D and infrastructure build-out. This would be a win for the cultivated meat sector and a win for the planet.
"This is also a major step forward in creating a culture of transparency in our food system. UPSIDE will have literal windows looking into their production facility, allowing consumers to see every part of the process for how their meat is made — a first for many Americans."
"UPSIDE's facility is a testament to how much the industry has grown since its inception, and how much technology and innovation in the sector has advanced to allow the company to move beyond lab- and bench-scale to this phase of production," said GFI startup innovation specialist Audrey Gyr.
"UPSIDE's scalable system for producing whole cuts of meat is also a major technological win for the industry, as the market for whole-cut meat products is vast and currently underserved by alternative proteins," said Gyr.
"While today's news is a win for UPSIDE and other cultivated meat industry innovators, it's also a humbling reminder of how much more progress is needed for cultivated meat to scale at the pace needed," she said. "Public investment remains critical. Just as they've done for other climate-friendly innovations that benefit the public good, governments need to invest in meat made in ways that require far less land and water and cause a fraction of the emissions as compared to conventional meat."
Photo credit: UPSIDE Foods
Press contact
Maia Keerie maiak@gfi.org +1 415-767-8973
About The Good Food Institute
The Good Food Institute is a nonprofit think tank working to make the global food system better for the planet, people, and animals. Alongside scientists, businesses, and policymakers, GFI's teams focus on making plant-based and cultivated meat delicious, affordable, and accessible. Powered by philanthropy, GFI is an international network of organizations advancing alternative proteins as an essential solution needed to meet the world's climate, global health, food security, and biodiversity goals.