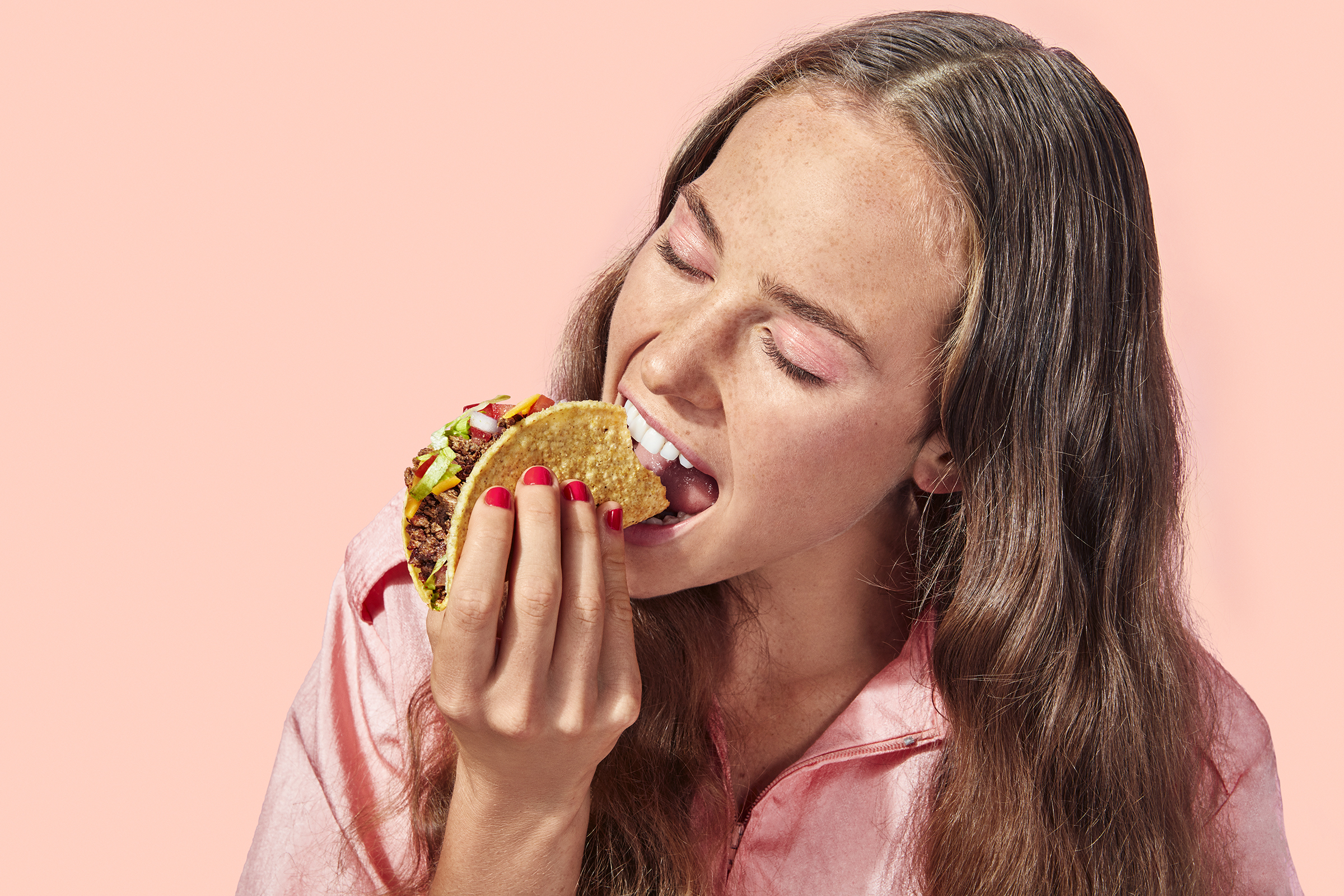 America's biggest restaurant chains scored on their plant-based offerings
6 February 2020
Plant-based entrées missing in 42 out of 100 top U.S. restaurant chains
Washington DC – Despite skyrocketing demand for plant-based food across the U.S., 42 of the country's favorite fast food and restaurant chains still don't offer a plant-based entrée, according to a report released today by The Good Food Institute (GFI). The third annual Good Food Restaurant Scorecard ranks the top 100 restaurant chains in the U.S. on the depth, breadth, and promotion of their plant-based entrées. New GFI-commissioned data also released today reveals the size of the market opportunity on offer and shows that U.S. broadline foodservice sales of plant-based meat have grown 37 percent in the past year. This data covers U.S. shipments of plant-based meat from major broadline foodservice distributors to restaurant chains and non-commercial foodservice operators and was commissioned from NPD, a leading foodservice analytics provider.
While some of America's most beloved brands like McDonald's, Chick-Fil-A, and In-N-Out Burger have been slow to capitalize on the surging interest in plant-based eating in the U.S., 58 of the top 100 restaurant chains are taking advantage of the plant-based market opportunity–even increasing their plant-based offerings from 25 to 50 percent of their menu, like Panera Bread plans to do. Iconic brands like Burger King, Carl's Jr., Hardee's, and Panda Express are just some of the leading restaurant chains that have added plant-based items to their menus over the past 12 months, with Del Taco, Qdoba Mexican Eats, Red Robin, and Yard House adding additional items to their existing plant-based offerings.
Plant-based leaders Del Taco, Qdoba Mexican Eats, and Yard House received perfect marks – scoring 10 out of 10 – for doubling down on their plant-based entrées, alongside Jamba Juice, which has maintained its extensive plant-based smoothie menu. Del Taco was recognized for adding multiple Beyond Meat items to its menu in 2019 and for heavily advertising these offerings to meat-lovers, vegetarians, and vegans alike. Qdoba Mexican Eats' nation-wide Impossible Foods launch in 2019 made it a standout, with the restaurant chain allowing customers to add Impossible Foods' plant-based meat to any of its core dishes. Yard House was also recognized for its ten plant-based dishes that feature Gardein's plant-based chicken.
Burger King and Panda Express made their plant-based market debut in 2019 and have since demonstrated the fastest growth in their plant-based offerings, alongside Carl's Jr., Del Taco, Qdoba Mexican Eats, and Dunkin'.
Burger King's April test of the Impossible Whopper in St Louis generated a 28 percent increase in sales, compared with a 2 percent sales increase for McDonald's in the same market and time period. Burger King's third quarter earnings report revealed that the Impossible Whopper had driven 5 percent of comparable sales growth in the U.S., with the plant-based burger accounting for up to 10 percent of all Whoppers sold.
Both Burger King and Carl's Jr. have doubled down on the plant-based opportunity in the past year. Just a few months after Burger King's successful Impossible Whopper launch in August 2019, the restaurant chain added the Impossible Whopper Jr. to its menu. Carl's Jr.'s Beyond Famous Star (featured during the 2019 Super Bowl) was launched in January 2019 and the restaurant chain expanded its plant-based menu with a second iteration – the Beyond BBQ Cheeseburger – in October 2019, in addition to offering the Beyond Meat patty as an upgrade on all burgers.
"More top U.S. restaurants are stepping into plant-based or stepping up their existing game to cater to customers looking for more center-of-plate protein variety. Having a strategy for plant-based is now a business imperative–your customers want it and your competitors are doing it," said The Good Food Institute Foodservice and Supply Chain Manager Zak Weston.
"We're at the tipping point where consumers are demanding plant-based foods and the industry is willingly responding with delicious options. This is no longer about a niche customer–it's a major business opportunity," said Panera Bread Vice President, Wellness and Food Policy Sara Burnett.
"We believe that everyone has the right to craveable, bold, Mexican-inspired flavors – no matter your dietary lifestyle–and we aim to provide more plant-based menu choices than anyone else. We have long been a haven for vegans and vegetarians, who replace meat for beans on almost any of our menu items. We look forward to continuing to innovate and find ways to make ordering plant-based at Taco Bell even more accessible at a great value," said Taco Bell Corp Chief Food Innovation Officer Liz Matthews.
According to research by The Good Food Institute, 30 percent of Americans are reducing their total meat consumption, and another 2018 Johns Hopkins study has found that 60 percent of Americans are reducing their consumption of at least one type of animal meat. This shift in consumer preferences could see the plant-based meat market capture 10 percent of the $1.4 trillion global meat industry and be worth $140 billion in the next decade.
Methodology
The Good Food Restaurant Scorecard ranks the Nation's Restaurant News Top 100 Restaurants according to the breadth and depth of their plant-based entrées and their promotion of plant-based meat, egg, and dairy dishes. Chains are graded on a 10-point scale which evaluates multiple aspects of their menu and promotion. The scoring system is intended to reward chains offering multiple plant-based dishes that have been positioned to effectively appeal to mainstream diners.
The NPD data summarized here represents syndicated sales data from US broadline foodservice distributors (such as Sysco, US Foods, PFG, etc.) and was obtained over the 52-week period ending December 2019 from NPD's SupplyTrack service. Broadline foodservice distribution skews heavily towards independent restaurants, small- to medium-sized chains, and non-commercial foodservice operations. Many larger restaurant chains and specialty distributors are excluded from this data. NPD estimates that this data covers approximately ⅓ of total US foodservice distribution sales volume.
About The Good Food Institute
The Good Food Institute is a global nonprofit building a sustainable, healthy, and just food system. With unique insight across the scientific, regulatory, industry, and investment landscape, we are accelerating the transition of the world's food system to alternative proteins using the power of food innovation and markets.
Media inquiries: Maia Keerie at The Good Food Institute on 415 767 8973 or via maiak@gfi.org
The Good Food Institute (GFI) is a 501(c)(3) nonprofit working internationally to make alternative proteins delicious, affordable, and accessible.