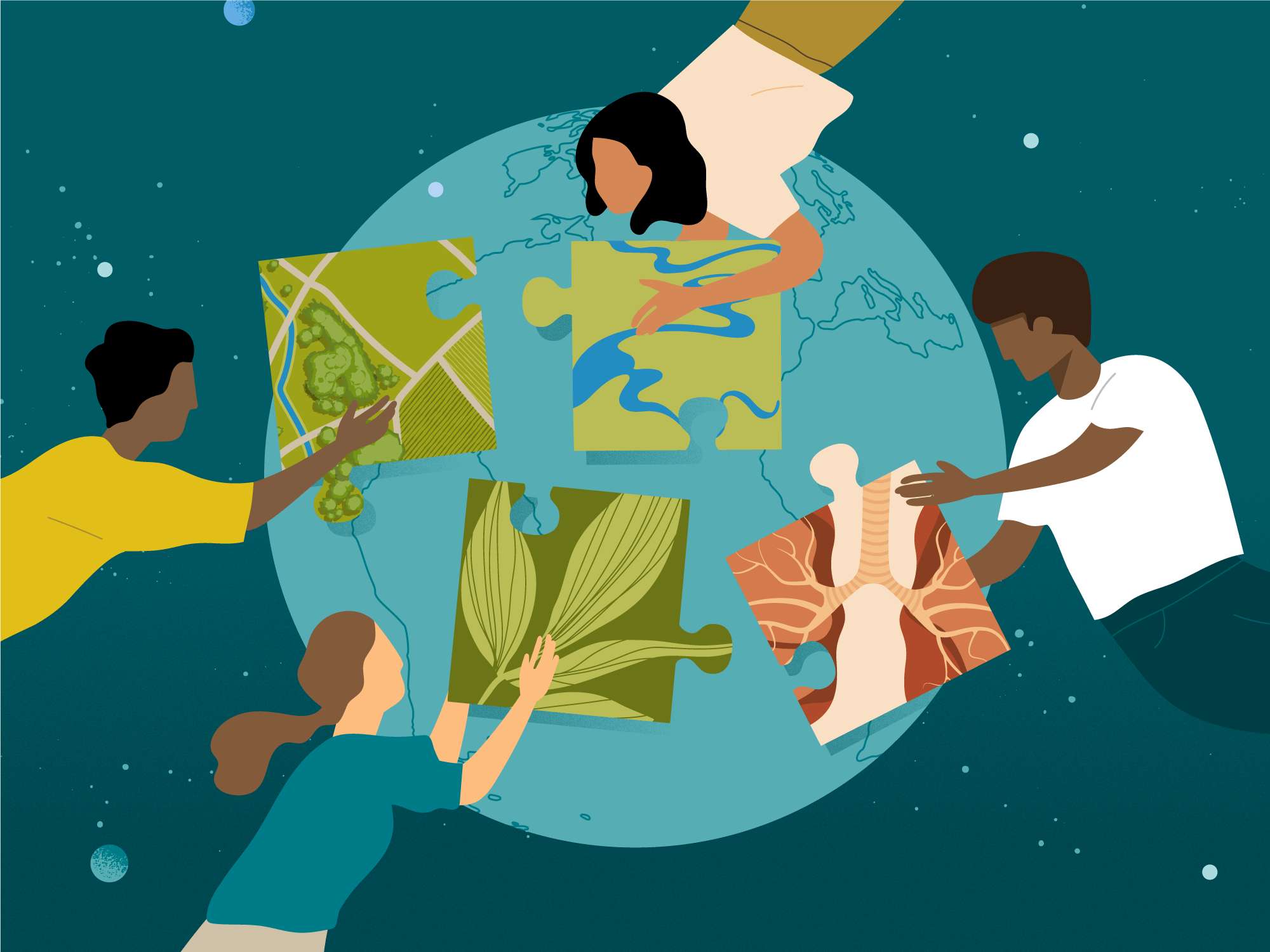 Make alternative proteins part of your climate story
We can't talk about the climate crisis without addressing our global food system. Read on to learn why alternative proteins are a critical piece of the climate puzzle and find inspiration for future stories.
Alternative proteins 101
There are three main categories of alternative proteins: plant-based, cultivated, and fermentation-enabled. Just as the world is changing how energy is produced, we need to change how meat is made. Alternative proteins—meat made from plants, cultivated from cells, or via microbial fermentation—can satisfy growing demand, reduce pressure on the planet, and enable sustainable agriculture.
Plant-based meat looks, tastes, and cooks like conventional meat but is made entirely from plants. A transition to plant-based proteins could slash emissions by 90 percent and reduce the amount of land needed to feed the human population by as much as 75 percent—the equivalent area of North America and Brazil.
Cultivated meat, sometimes also referred to as "lab-grown" meat, is exactly the same as the beef, pork, chicken, and fish we eat today—but grown directly from animal cells, without antibiotics. When produced with renewable energy, cultivated meat could cut emissions by 92 percent compared to conventional beef.
Fermentation is a powerful, flexible process for using microorganisms to produce alternative proteins. Used in food production for millennia, fermentation offers several advantages that can further increase the efficiency of the alt protein sector as a whole. A study published last year in Nature found that swapping 20 percent of all beef eaten with microbial proteins could halve global deforestation by 2050.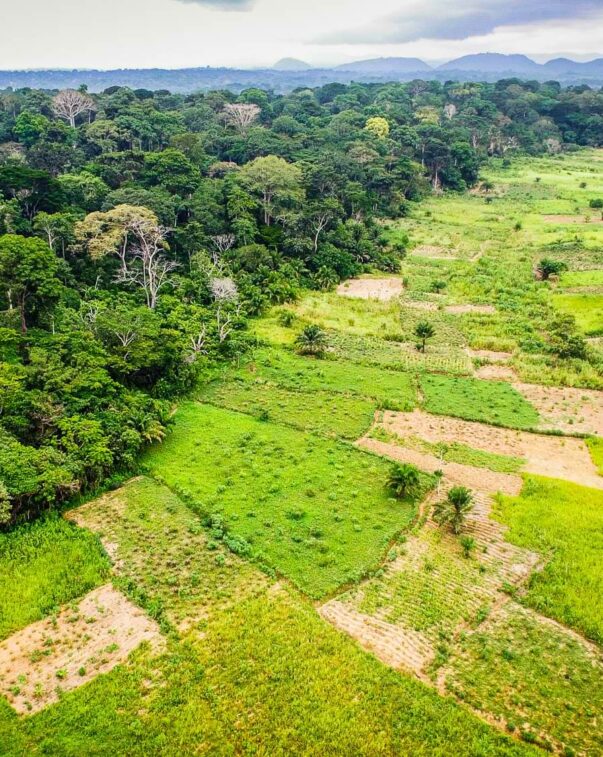 What do alternative proteins solve for?
We can't solve some of the biggest challenges facing our world today—from climate change to biodiversity loss to food insecurity—without reimagining how meat is made. Learn how alternative proteins offer a solution to some of the most pressing problems of our time.
77%
More than three-quarters of our agricultural land is used to produce meat, dairy, and eggs.
18%
However, animal products account for less than a fifth of the global calorie supply.
3B
Shifting to plant-based diets would reduce global agricultural land use by 3 billion hectares—equivalent to the entire surface area of North America and Brazil.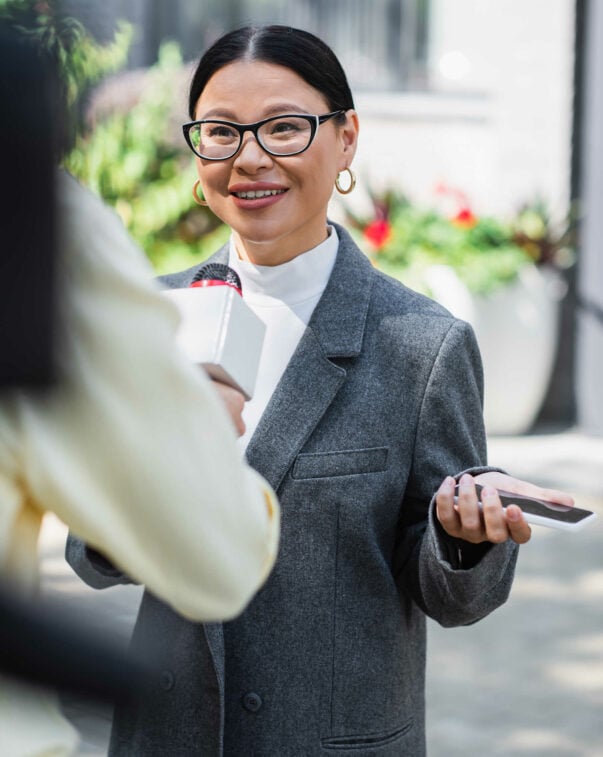 How alternative proteins fit into your climate coverage
Did you know that emissions from conventional animal agriculture are responsible for over 14 percent of global emissions, but earn less than 0.5 percent of the media's climate coverage?
With just seven years remaining to halve global emissions, in-depth environmental journalism and solutions-focused reporting are more important than ever. Your coverage of alternative proteins as one such solution can make a huge impact. Explore below for inspiration and connect the dots between alternative proteins and some of today's most pressing challenges.
Why is changing how meat is made not yet prioritized as a global climate solution?
Top climate reports have made it clear that we must rapidly slash emissions in order to meet global climate targets and that business-as-usual agriculture combined with a global population nearing nine billion are throwing us off course. For instance, it will be mathematically impossible to limit global warming to the 1.5°C threshold set by the Paris Climate Agreement unless we cut down on the amount of meat produced via conventional animal agriculture. What's missing from all these urgent calls to action? Rethinking how meat is made.
Even if fossil fuels were eliminated overnight, emissions from the food system alone would jeopardize the Paris Agreement target of keeping global temperature rises below 1.5C (source).
When renewable energy is used in production, cultivated meat can have a lower carbon footprint than the vast majority of today's conventional meat and farmed seafood production. This remains true even when compared to extremely optimistic scenarios for improvements to conventional meat by 2030. (source).
What is agriculture's role in the shrinking Colorado River basin?
Nearly 80 percent of total water consumption in the Colorado River basin is used for agriculture, with roughly half of that going toward the production of alfalfa hay for livestock, according to a 2020 study. A shift toward alternative proteins would free up significant land and water resources currently being used to raise animals for traditional meat and dairy.
Switching from conventional meat to plant-based meat reduces water use by up to 72 percent for chicken, 87 percent for beef, and 81 percent for pork (source.)
Cultivated meat could use 66 percent less water compared to conventional beef and result in lower environmental impacts in a variety of categories such as air pollution and acidification of soils compared to chicken, pork, and beef.
What is missing from the global food security conversation?
COVID-19, the Russian invasion of Ukraine, and extreme drought have brought food insecurity to the forefront of many headlines in recent years. Shifting from industrialized animal agriculture toward alternative proteins is one of the most impactful ways we can strengthen stability and resilience within global food supply chains.
Consider that the global animal agriculture sector uses one-third of the world's grain supply, with only a fraction of that being converted into edible protein.
Most of the calories from that feed will never make it to our plates. Take chicken. Chicken is the most efficient animal at turning crops into meat. Yet it requires nine calories of feed to produce just one calorie of consumable meat. Imagine preparing nine plates of food and throwing eight of them away.
How top media outlets are covering alternative proteins
Page
Newsletters
Our newsletters offer timely insights and expertly-curated resources on the alternative protein industry. Subscribe today to stay in the know.