COP28 (UN Climate Change Conference)
Event description
A critical moment in global transformative climate action
In the three decades since the Rio Summit and the launch of the United Nations Framework Convention on Climate Change (UNFCCC), the Conference of the Parties to the Convention (COP) has convened member countries every year to determine ambition and responsibilities, and identify and assess climate measures. The 21st session of the COP (COP21) led to the Paris Agreement, which mobilized global collective action to limit the global temperature increase to 1.5C above pre-industrial levels by 2100, and to act to adapt to the already existing effects of climate change.
Check out some of the ways we are engaging at COP28 to elevate alternative proteins as a climate solution.
We are partnering with Climate Action for the Agri-Food Systems Summit, returning to COP28 in technical collaboration with the UN Food and Agriculture Organization. GFI President and Founder Bruce Friedrich will speak on the panel, "Health is Wealth: Prioritizing the Consumer" (December 8). Learn more here!
GFI Brazil CEO Gus Guadagnini will convene government and industry leaders for "Unleashing the Power of Alternative Proteins for Climate Resilience and Food Security" (December 3), an official UNFCCC side event. Visit the COP28 side event schedule for details. Gus will also be speaking at "Unlocking the agri-food system transformation: Aligning regenerative farming with sustainable food choices" (December 10), a discussion hosted by the Food4Climate Pavilion.
GFI President Bruce Friedrich will be speaking at several events, including the Climate Leaders's Assembly (November 30), World Agri-Tech Dubai (December 5), and a fireside chat on responsible consumption and sustainable production at the Food Pavilion (December 10).
GFI Asia Pacific Managing Director Mirte Gosker will moderate a discussion on how governments can play a role in accelerating the product development and scale-up of future foods. "Connecting the Little Red Dots: Singapore's Emerging Blueprint for Future-Proof Food" (December 10) will be hosted by the Singapore Pavilion.
GFI India Policy Specialist Radhika Ramesh will speak on the panel "Brewing Protein Represents a Whole New Way to Address Food Security, Overfishing, Deforestation and Loss of Biodiversity" (December 10). This conversation will be hosted by Unibio and the Danish government at the Danish Pavillion.
GFI Director of International Engagement Stephanie von Stein will sit alongside industry leaders for a critical conversation. "Cultured Meats – a myth or reality?" (December 10) will take place at the Technology & Innovation Hub in the Green Zone.
GFI Brazil Policy Analyst Mariana Bernal will speak on "Sustainable Snacking for Future Champions" (December 10) at the Children and Youth Pavilion.
GFI India General Manager Sneha Singh will speak on the panel "Feeding the Future: Revolutionizing food systems through technology and innovation" (December 10) at the Swedish Pavilion, Blue Zone.
Note: Many COP28 events will be live-streamed. Check the host organization's webpage for details.
Meet the speakers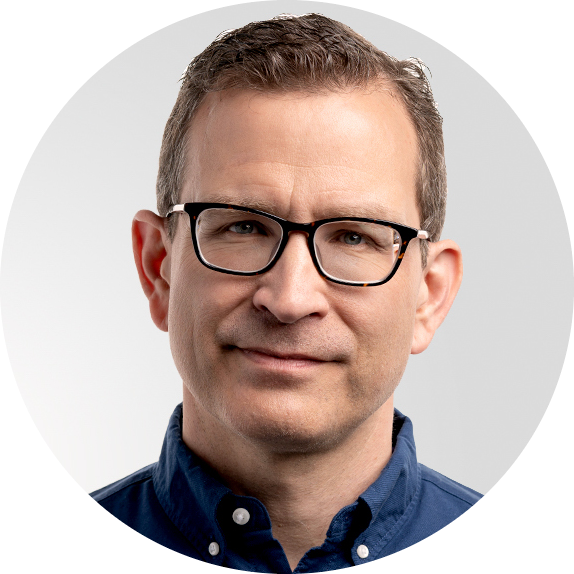 Bruce Friedrich
PRESIDENT AND FOUNDER, GFI
Bruce oversees GFI's global strategy, working with and across all of GFI's international teams (Asia Pacific, Brazil, Europe, India, Israel, and United States) to ensure that GFI is maximally effective at implementing programs that deliver mission-focused results. Bruce is a TED Fellow, Y Combinator alum, 2021 "American Food Hero" (EatingWell Magazine), and popular speaker on food innovation. He has penned op-eds for the Wall Street Journal, USA Today, Los Angeles Times, Wired, and many other publications. He has represented GFI on the TED Radio Hour, New Yorker Radio Hour, Ezra Klein Show, Making Sense (Sam Harris), ReCode Decode, and other programs and podcasts. Bruce's 2019 TED talk has been viewed two million times and translated into dozens of languages. He graduated magna cum laude from Georgetown Law and also holds degrees from Johns Hopkins University and the London School of Economics.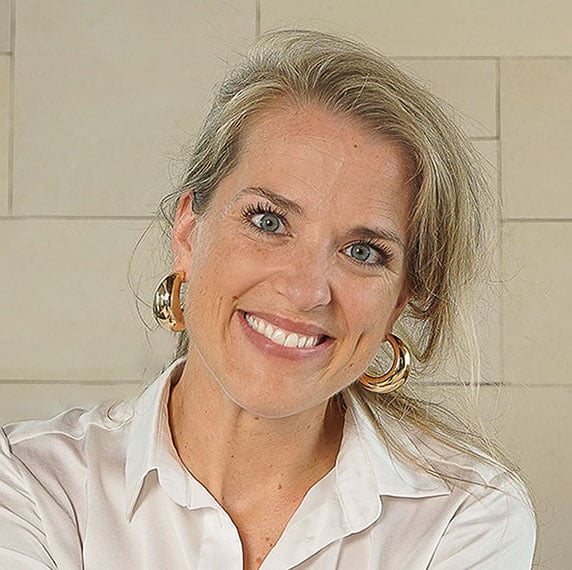 Mirte Gosker
MANAGING DIRECTOR, GFI APAC
Mirte lives in Singapore, the first country in the world to approve the sales of a cultivated meat product. Prior to GFI, she worked as a management consultant to startups, and as a researcher in humanitarian logistics. She brings experience in startups, international development and philanthropy. Mirte holds a MA in International Development from Wageningen University.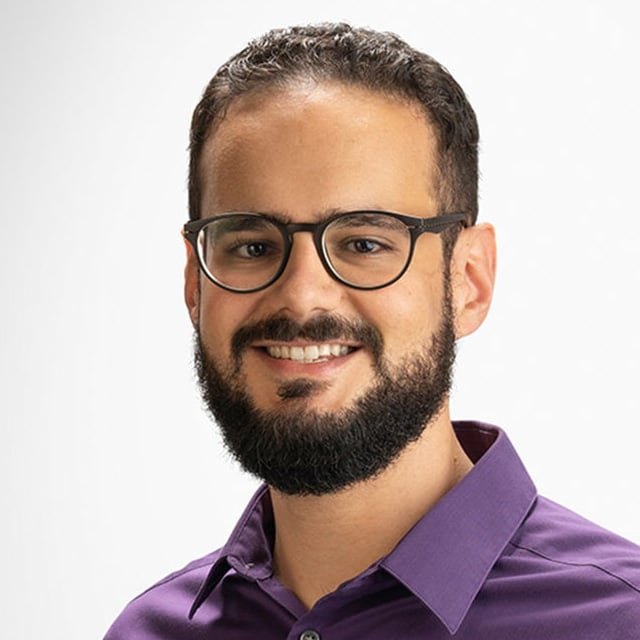 Gus Guadagnini
CEO, GFI BRAZIL
Gustavo lives and works in São Paulo, Brazil and is focused on developing and promoting Brazil's plant-based food industry. He has experience as a start-up strategist and is involved in the Brazilian entrepreneurship community. Gustavo worked with the Whirlpool Corporation for seven years, and he has a background in project management, product development, and marketing. He holds a bachelor's degree in Business from Pontifical Catholic University of São Paulo.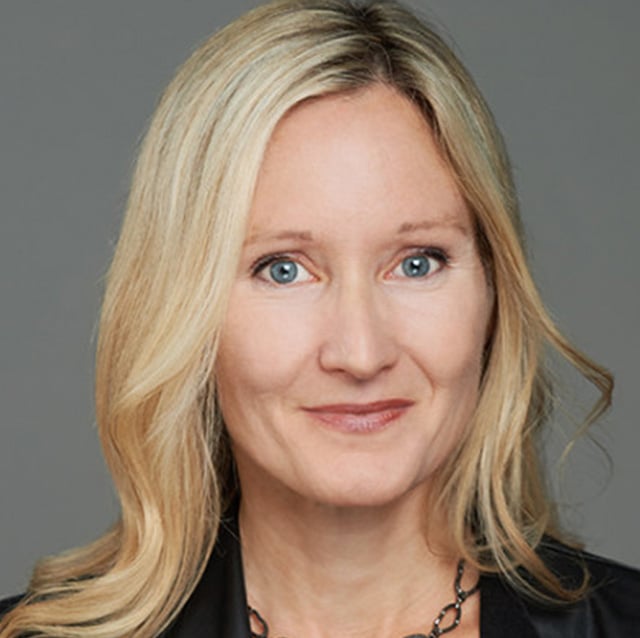 Stephanie von Stein
DIRECTOR OF INTERNATIONAL ENGAGEMENT, GFI
Working with team members from across GFI's five international affiliate organizations, Stephanie leads GFI's strategic engagement with multilateral institutions, helping secure support for alternative proteins as a key solution to the climate crisis, antimicrobial resistance, and food insecurity. Prior to GFI, Stephanie spent two decades building strategic partnerships and managing international teams and programs across the private and non-profit sectors. An Asia specialist, she founded and ran the Asian Waterkeeper network for the clean water advocacy organization, Waterkeeper Alliance. Stephanie earned a Master of International Affairs degree from Columbia University's School of International and Public Affairs and an A.B. in History from Brown University.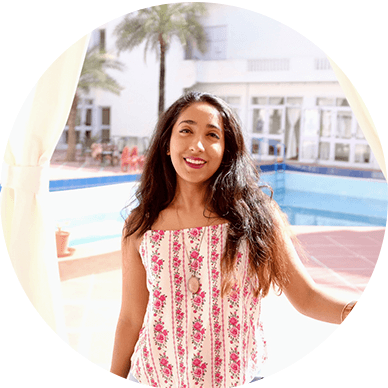 Radhika Ramesh
POLICY SPECIALIST, GFI INDIA
Radhika holds a degree in law, having completed her Bachelor of Arts and Bachelor of Law with Political Science and International Law Honors from Alliance University, Bangalore. As a student she interned in several litigation firms, but deepened her passion for climate change and environmental protection after working with climate think tanks and the Asian Nature Conservation Foundation where she studied the human influence on urban, rural and wildlife geographies, and worked on analyzing animal protection laws and suggesting reforms. Radhika's keen interest in international trade law, nutrition, sustainability, and policy led her to GFI India where she actively works to increase the policy pathways for the emerging area of food and biotechnology innovation in the smart protein sector. Passionate about creating opportunities for a just transition in India's protein transformation, she believes that GFI India's work will bring India to the forefront of sustainable nutrition and a powerhouse of alternative protein production.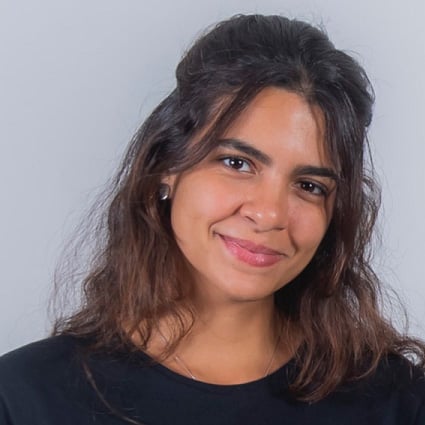 Mariana Bernal
POLICY ANALYST, GFI BRAZIL
Mariana Bernal is the policy analyst for GFI Brazil. She works directly with government agents and public policymakers, to foster communication between the government and market agents and collaborate with local, global and multilateral players to ensure that the current regulatory framework allows for the full development of Brazil's alternative protein sector.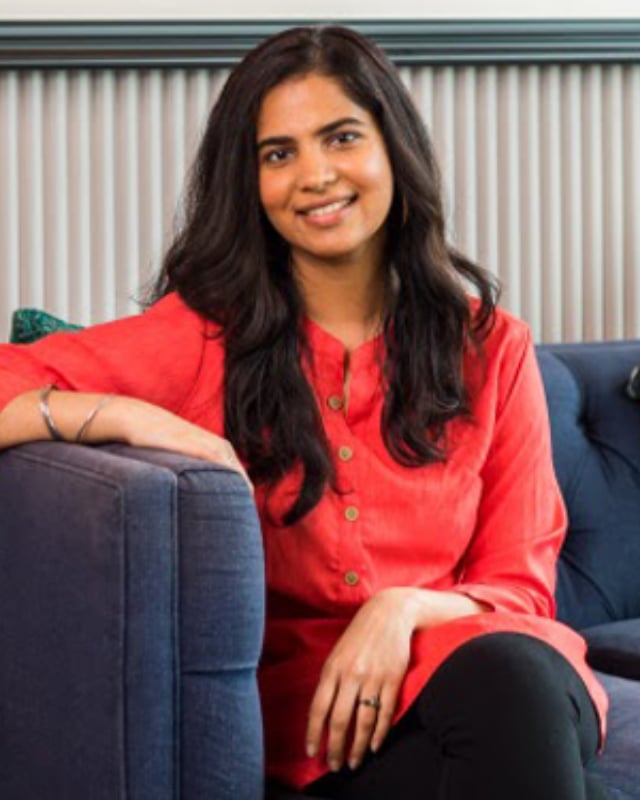 Sneha Singh
GENERAL MANAGER, GFI INDIA
Sneha is a CIPD qualified HR professional from Manchester Business School, and has worked as an HR professional in the UK for eight years. Before joining GFI, she was the strategic and operational HR Lead for London Wildlife Trust, developing and implementing robust HR policies, ensuring best practice HR and driving organizational change. Sneha is passionate about all things nature conservation, sustainability, and climate change, which led her to working for GFI — as she continues on her journey of shaping the workforce for the greater good.