What it's like to work at GFI
Here's what you're in for if you want to be a part of the good-food avengers.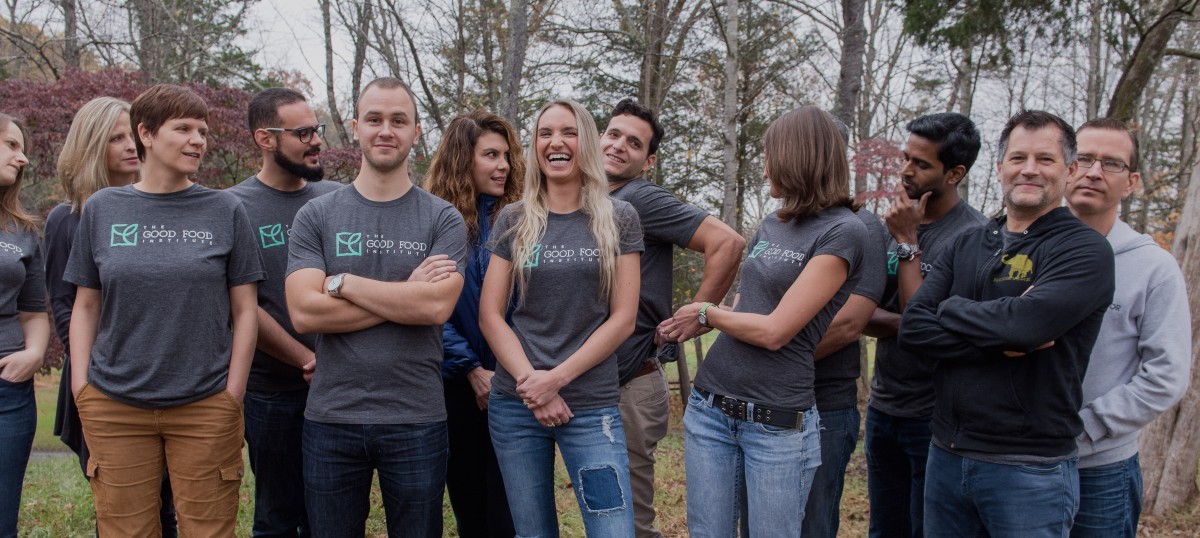 GFI is hiring for a number of positions in communications, science, corporate engagement, and…well, just go take a look for yourself before this list gets onerous!
So you want to join the GFI team, change the food supply, and save the world? Then here's a taste of what you're in for, in the words of your future co-workers:
[You can find all of GFI's Glassdoor reviews here]
"Only fun if you're into saving the world & kickstarting the next $billion industry. Other than that, it's pretty mundane."
Pro: Mission: You are working on an important objective (promoting plant-based & clean meat) that simultaneously addresses four of the most pressing problems in the world (factory farming, environmental degradation, food sustainability, and human health).
Con: The mission is dauntingly big, and there are so many things to do that you have to focus on what you're capable of, not simply what needs doing.
Pro: As a member of this cohesive, highly motivated, highly qualified, and incredibly positive and energetic team, employees are given opportunities to play an active role in defining the scope of their work while using their personal passions and skills to further the organization's overall mission. The work is dynamic, exciting, challenging, and high-impact. If you care about changing the food system for the better, it's impossible not to be excited about GFI's mission.
Con: Given the ambitious scope, it can be difficult not to continue taking on tasks and projects indefinitely. To avoid burnout, you have to be skillful at setting reasonable boundaries.
"I'm so happy here my honesty will sound like propaganda and there's nothing I can do about it"
Pro: Autonomy. Everyone is hired as an expert in their domain and treated as such. They are expected to set their own direction and supported in such. When I first joined, I hadn't even filled out all my paperwork before my advice was being actively solicited and acted upon.
Con: Still thinking…
So, think you're up to the challenge? Check out our available positions and apply here! Make sure you read up on what we do first. And giving our blog a thorough read can't hurt either!
To read all of GFI's employee reviews on Glassdoor, click here.