Clean Protein recipe of the week: Spaghetti squash and meatless meatballs
We're bringing you recipes straight from Clean Protein: the book that is changing our approach to healthy, delicious, and sustainable food.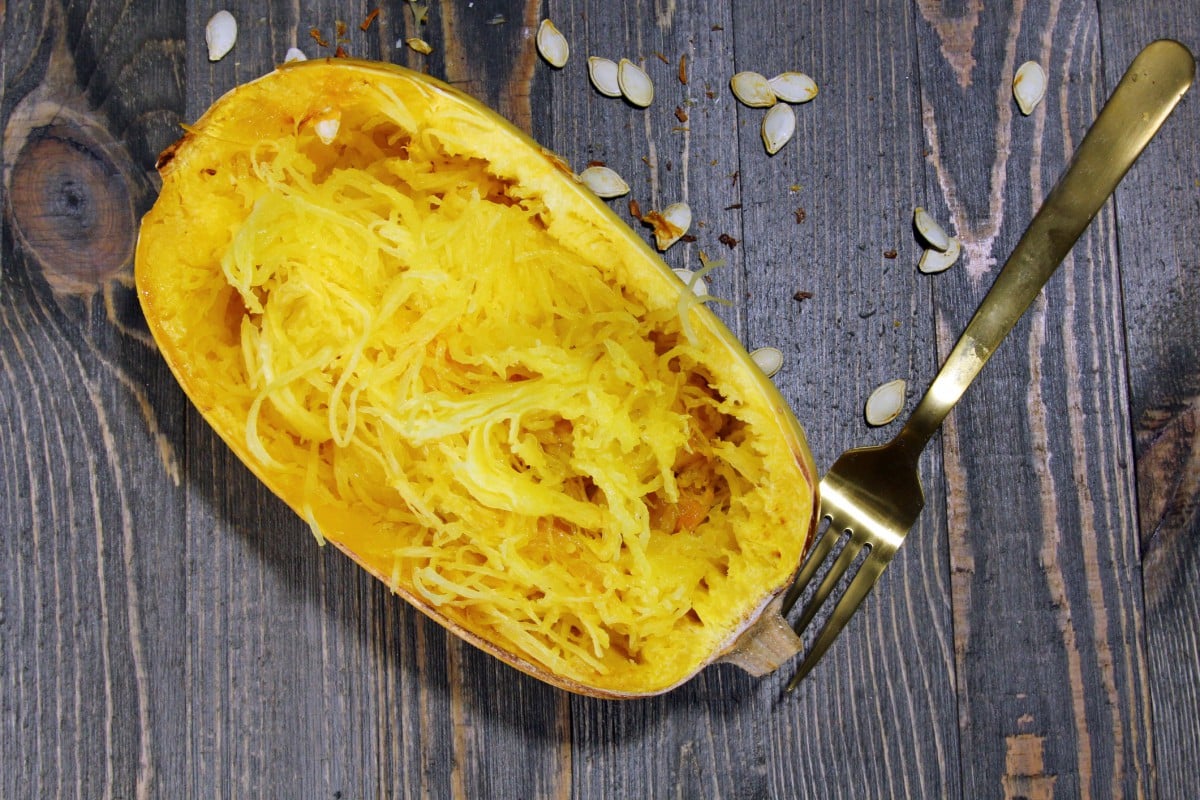 Protein is having a zeitgeist moment, and rightly so: There is perhaps no single nutrient that has a greater impact on the health of the planet, as well as the people and animals that inhabit it.
This is why GFI Executive Director Bruce Friedrich and New York Times bestselling author Kathy Freston teamed up to author Clean Protein: The Revolution that Will Reshape Your Body, Boost Your Energy and Save the Planet.
For the next few weeks, we'll be bringing you recipes from Clean Protein that show how easy and delicious it can be to eat well while doing good. And while you're waiting for your dishes to simmer, go order yourself a copy of Clean Protein!
Spaghetti squash meatless meatballs
(courtesy of Gardein!)
Makes 4 servings
"This is one of my favorites because I feel like I'm getting my veggies in (spaghetti squash!) while also indulging in comfort food (meatballs!). It's great for family dinners because kids and adults love it!"

— Kathy Freston
Spaghetti squash
1 small spaghetti squash, split in half lengthwise and seeded
Olive oil for brushing
1/4 teaspoon salt
1/4 teaspoon freshly ground black pepper
Gardein meatballs
1 package Gardein meatballs (8 meatballs)
1 tablespoon olive oil
Marinara
3 tablespoons olive oil
10 shallots or 1 medium-size white onion, diced

2 garlic cloves, thinly sliced
1 (28-ounce) can San Marzano tomatoes
1 sprig thyme, or 1 teaspoon fresh thyme leaves
3/4 teaspoon salt
1/2 teaspoon freshly ground black pepper
Finishing ingredients
2 tablespoons nondairy butter or olive oil
1/4 cup loosely packed thinly sliced basil leaves
2 tablespoons Follow Your Heart Parmesan
Time-saving Tip: Make the meatballs, then the marinara sauce just after the squash goes into the oven.
To make the squash, preheat the oven to 450°F. Rub olive oil along the inside of both halves of the squash, and dress with salt and pepper. Line a baking sheet with aluminum foil, and place the squash halves, cut-side down, on the sheet. Roast for 30 to 40 minutes, until you can stick a fork through the squash.
Remove the squash from the oven, and allow it to cool until you can comfortably handle it. Using a fork, scrape the strands of squash from the skin and toss them with salt and pepper.
To make the meatballs, bring 1 tablespoon of olive oil to medium heat in a medium-size skillet. Add the meatballs and fry them, shaking the pan every minute or so, until they are browned, about 5 to 7 minutes. Remove the meatballs from the pan and set aside.
In the same pan, add 3 tablespoons of olive oil, and bring it to a medium heat. Add the shallots or onion and garlic, and cook until lightly caramelized, about 5 minutes. Add the tomatoes and juice in the can and the thyme, bring to a simmer and reduce the heat to low. Simmer the sauce for 30 to 40 minutes, smashing up the tomatoes using a potato masher, whisk, or other sturdy utensil. Add the salt and pepper, and stir. Add the meatballs to the sauce, and stir a couple times.
Once your spaghetti squash is ready, toss it with 2 tablespoons of nondairy butter or olive oil, and transfer to the serving plates or a big platter.
Smother with the meatballs and sauce and garnish with sliced basil and Follow Your Heart Parmesan!
— — —
Wa-lah! Easy, delicious, healthy, humane, and sustainable. Go ahead and check off all of those boxes and eat up. Enjoy!