What it takes to sell well on Amazon
Experts from consumer brand agency The Stable joined our entrepreneur community, GFIdeas, to explain what it takes to sell plant-based products on Amazon.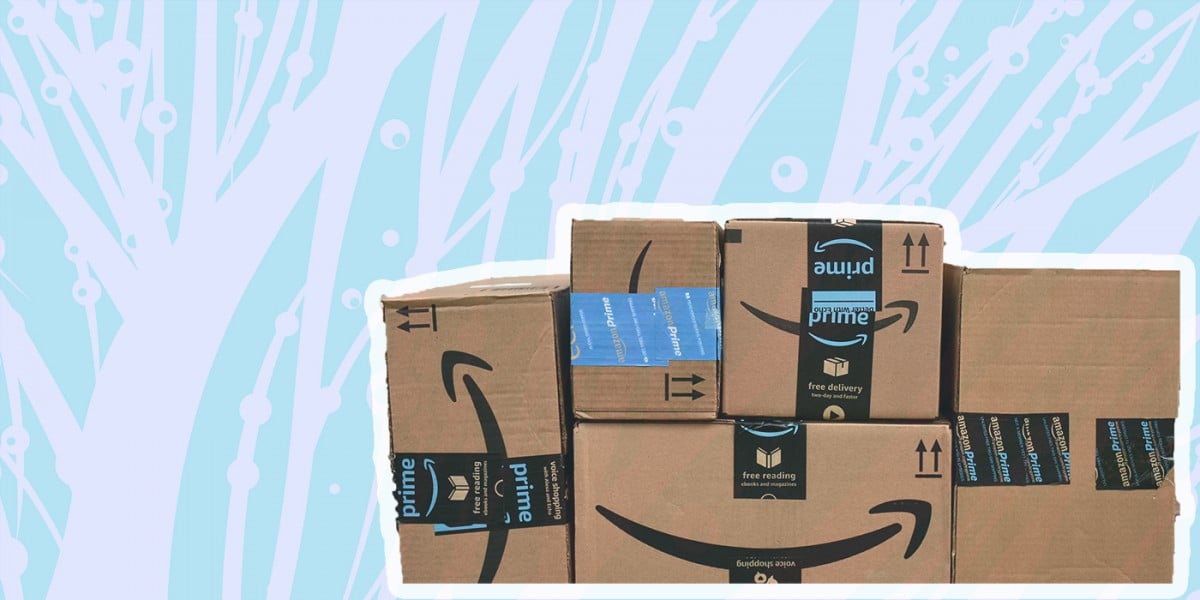 Tapping into e-commerce can be a big step for a growing plant-based food company. Mike Sullivan and Steve Rozanski from consumer brand agency The Stable joined our entrepreneur community, GFIdeas, to explain what it takes to sell plant-based products on Amazon, where almost half of all online sales take place.
Your report card to the world
Amazon isn't just another sales channel. It's also a discovery engine. Nearly half of all product searches start on Amazon—surpassing even Google. This is especially true in the grocery category.
More than that, Amazon is a great platform to test new ideas, learn from customer feedback, and get proof of concept for your product. Other buyers and retailers are more likely to carry your brand if they see that you're successful on Amazon.
Now for the caveat: a false start on Amazon is hard to recover from because it's so high profile. That's why Mike and Steve call your Amazon listing your "report card to the world." Curious about how to get an A+ on Amazon? Dig into the answers below.
Choose your own adventure: Vendor or seller?
The first step is deciding whether you want to be a vendor or a seller. In a vendor relationship, Amazon owns your product. They buy it from you, hold it in their inventory, and sell at a price they determine (within some guidelines).
Amazon is a conservative buyer. They err on the side of buying too little rather than too much. This can be a downside for a growing company because your product may regularly be sold out. On the plus side, you automatically get Prime badging as a vendor—this is a must in the grocery category.
In a seller relationship, you own your product and act as a third party seller on Amazon's platform. You control the size of your inventory, set your own pricing, and control advertising. Startups often choose to enter the Amazon ecosystem as sellers in order to retain this higher degree of control.
In this case, you'll probably still want Amazon to warehouse your product (for a fee, naturally) to streamline logistics. Steve also recommends working with a third party logistics partner to acquire and maintain Prime badging because Amazon will remove your Prime badge over any shipping delay.
Create your listing
If you've decided to enter as a seller, the next step is to create your listing. To do this, you should start by forecasting your inventory to make sure you have the right amount.
In addition, you should become part of the Amazon brand registry so that you own your trademarks (which you should do as a vendor or seller). This will help you take down fraudulent listings of your product.
If you can, Steve recommends creating a brand store. This feature is free and drives customer engagement by showcasing what makes your brand unique.
Queue up your keywords
You need to make sure customers can actually find your product. But Amazon only places the products most likely to sell on top and runs ads based on how relevant your product is to consumers. So if you're debuting a new product, how are you supposed to get people's attention on this crowded discovery platform?
That's where Amazon Advertising comes in. Amazon Advertising lets you do search marketing, which allows you to help your product appear higher in search results by purchasing specific keywords. You can capture "branded traffic" (i.e., people already searching for your brand on Amazon) by buying keywords specific to your brand. In addition, you can capture new customers by purchasing keywords related to your product category or to your competitors (#diabolical). Having lots of reviews drives up your relevancy score on Amazon, which makes it cheaper to purchase keywords.
Steve suggests reserving 10 percent of your top line to reinvest into marketing on a monthly basis. For companies just starting out on Amazon, he advises that search marketing offers the best return on investment. All the other stuff (creating banner ads, audio and video ads, etc.) should come afterward.
With the right strategy, you can score that Amazon A+ and use this unique and powerful platform to build momentum for your plant-based brand.
Learn more
Mike and Steve have even more to say about how to manage negative reviews or plan your product mix on Amazon. Curious about their expert advice? Interested in learning more about entrepreneurship in the plant-based and cell-based industries? Explore our Good Food Startup Manual. And join GFIdeas to get insights from industry experts and support from the community of good food entrepreneurs!