New data reveals top reason consumers pick plant based
Learn the (not so) surprising reason people are putting plant-based meat, dairy, and eggs on their plates!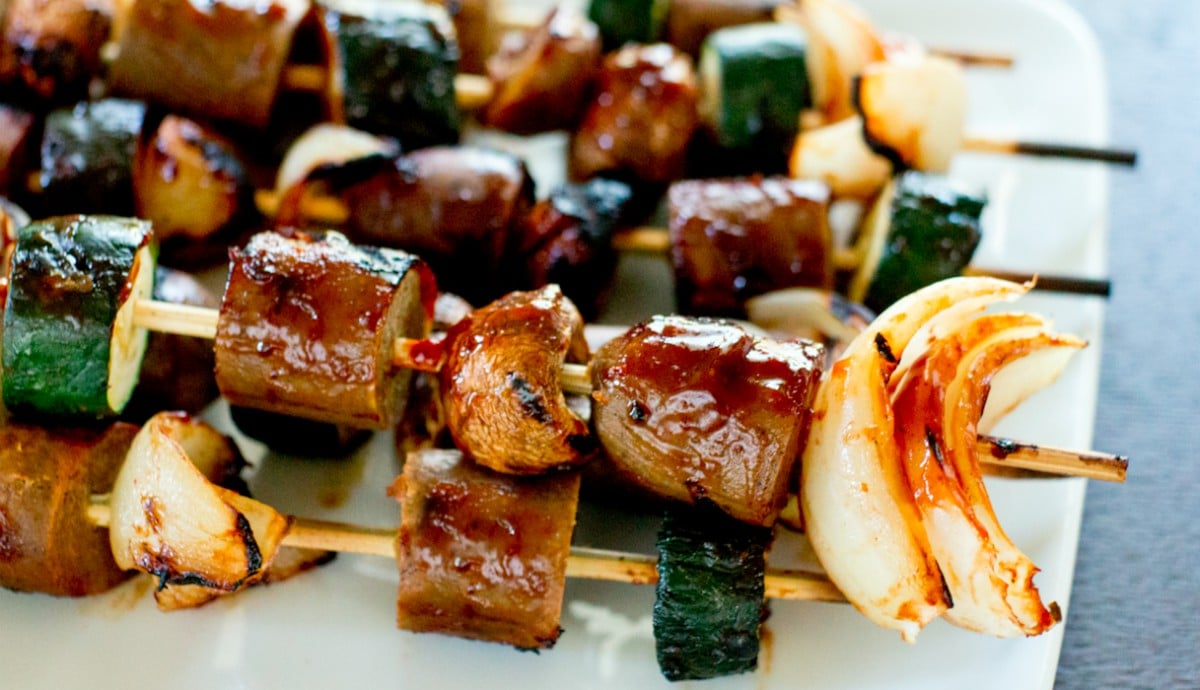 (Before you ask: That's right, that sausage you're looking at is plant-based, Ã la Tofurky!)
Leading research group Mintel has released new data about what drives consumer purchases of plant-based meat, dairy, and eggs.
The results, which won't come as a shock to any human who eats food, showed that the majority of survey respondents eat plant-based protein simply because they like the taste.
Taste — the long-reigning king of food purchasing behavior — far outranked concerns over health (39 percent), the environment (13 percent) or animal protection (11 percent), winning 52 percent of the popular vote.
As Mintel Senior Food and Drink Analyst Billy Roberts told Meatingplace Magazine (which was understandably interested in the news), recent leaps in innovation and accessibility have played a major role in consumer adoption, with the added health and environmental benefits currying favor with conscious eaters.
Here are a few other notable stats from the Mintel study:
46 percent of Americans agree that plant-based proteins are better for you than animal-based options
58 percent of Millennials say they eat plant-based meat regularly
51 percent believe a meal is not complete without meat
This last point begs the question: Is it the end of farm animals' monopoly on the "meat" market, and the beginning of an era where meat from plants take the center-of-plate spot?
If taste, health, and environmental benefits make a difference, we believe the answer is yes. Lux Research's prediction that alternative proteins will take a full third of the protein market by 2054 backs this up as well, which is sure to be a relief to farm animals and environmentalists everywhere. 
At The Good Food Institute, we're working to accelerate this shift away from factory farmed products and toward better alternatives.
To learn more about our work, click here. And if this article has made you hungry for a plant-based entrée, check out this list of options from the nation's top 100 restaurant brands. Enjoy!