Turning a home recipe into an industrial-scale process with Melissa Facchina
Melissa Facchina, Founder and CEO of operations consultancy Siddhi Shot, dropped in on a recent GFIdeas meeting to give our good food entrepreneurs invaluable insight into scaling up. Facchina has been recognized by APICS as one of the Top Woman in Manufacturing. She knows her stuff.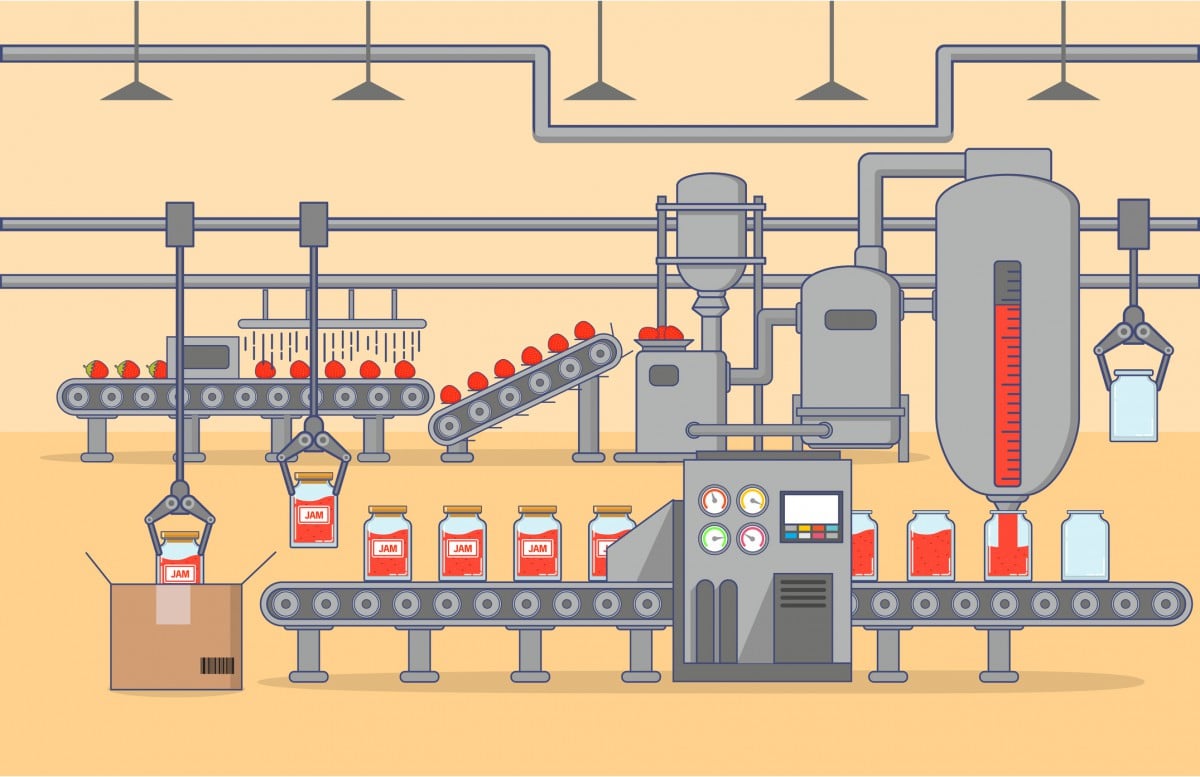 The story of a kid growing up on a small farm, milking cows, and learning about food production at a young age is a familiar one. Melissa Facchina also grew up alongside the food industry, but she wasn't learning to herd cattle or shell peas, she was discovering how a big CPG brand transforms raw materials into the products we see on grocery store shelves.
Her family's company, which makes fruit juices, drinks, and yogurt, gave her first-hand insight into how food is produced at scale, in state-of-the-art facilities. Since then, Melissa has accumulated over 20 years of experience in manufacturing. She has negotiated over 500 manufacturing and joint venture relationships, and she was granted the APICS award for Top Woman in Global Manufacturing. No biggie.
Melissa is the Founder and CEO of Siddhi Shot, a consultancy that acts as an outsourced operations arm. Siddhi Shot negotiates manufacturing and supplier agreements, establishes operational strategies, coordinates manufacturing and ingredient sourcing, manages day-to-day operational tasks. This is the nitty-gritty work of fulfillment, logistics, production mapping, distribution etc. Put simply, Siddhi Shot does all kinds COO-y work for plant-based brands.
Along with President of Siddhi Shot Ashley Zager (who also has extensive experience in the logistics and operations of introducing new food products to market), Melissa joined our GFIdeas call this month to share insights on scaling up a food product from a recipe you cook in your home kitchen to an industrial-scale process. Here's a taste of what we learned:
On making the thing
On the highest level, there are four different manufacturing approaches food startups typically take: self-manufacturing, co-manufacturing, co-packing, and tolling.
Self-manufacturing is what it sounds like: producing the product yourself, either in your own facility or in a third-party facility like a food incubator. Co-manufacturing, co-packing, and tolling are different forms of paying someone else to do your manufacturing for you. These three options might involve different levels of service in terms of what's included, from minimalist to turn key.
On covering your assets
Entrepreneurs should take precautions to protect their company from different types of manufacturing risks.
Entering into a manufacturing partnership requires sharing proprietary information, right down to the details of your formulation. Given that, you should be sure to implement a food-specific NDA before you share any sensitive information. You'll also need to conduct due diligence on the manufacturing partner–this includes vetting their financials–to make sure they will be a good long-term partner. You'll also need to look into different types of food-specific insurance coverage like product liability, contamination/recall, and stock/inventory to protect against unforeseen circumstances.
On pioneering the space
The manufacturing infrastructure for plant-based foods largely doesn't exist yet.
Entrepreneurs are often forced to come up with creative solutions to avoid the massive capital expenditure involved in building a custom facility from the start. Whether that means figuring out how to adapt your formulation to an existing type of equipment or taking steps to protect against allergen cross-contamination on equipment that is shared with dairy- or egg-based products, you'll likely have to rely on scrappiness and resourcefulness if/when you encounter these challenges. (Speaking of the limitations of the current state-of-the-art facilities, Melissa's near-term goal is to create an environment where plant-based products of all forms can be manufactured.)
Are you feeling a little more oriented in the world of manufacturing? Want to get full access to this presentation and future ones? Join the GFIdeas community!
And even if you're just dipping your toe in the entrepreneurial waters, check out our Good Food Startup Manual, a resource-rich, step-by-step guide to planning, launching, and scaling a good food business.